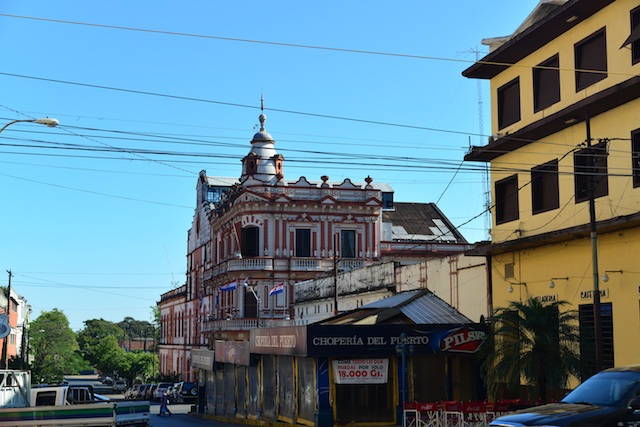 The land-locked country of Paraguay is one of the least visited countries in South America. We crossed the border from Foz do Iguacu, Brazil to Cuidad del Este, Paraguay. The border town, Cuidad del Este was filled with electronics and clothing stores right on the main street after the immigration and customs office. Brazilians were crossing the border to do their shopping at Cuidad del Este. Things in Paraguay are cheaper than the neighboring countries of Brazil and Argentina.
There is definitely a huge contrast between the streets that we traveled in Brazil compared to those from Cuidad del Este and Asuncion Paraguay. Along the way we see smaller homes, non-fancy shops, toilets that were less equipped in gas stations, men loading a cow onto a homemade storage pulled by a motorbike and young children tending animals.
This is Paraguay!
A land of chipa and sopa. We tried both. At the border, men carrying small baskets of chipa came to us and we bought one for 2000 guaranís.  One U.S. dollar is about 4400 guaraní (Paraguay's currency). Here are pictures to show two of these Paraguayan specialties: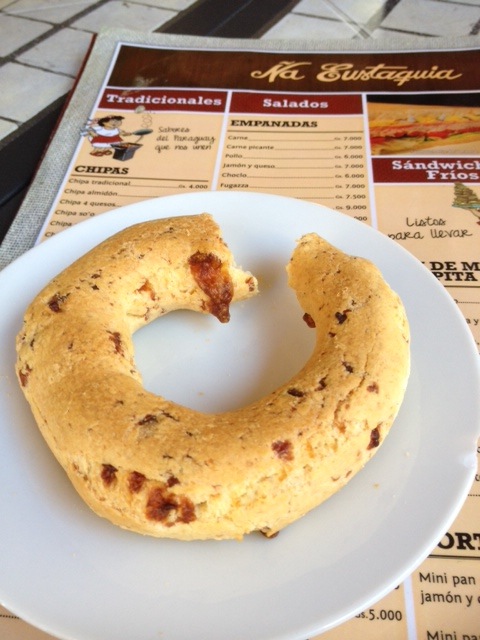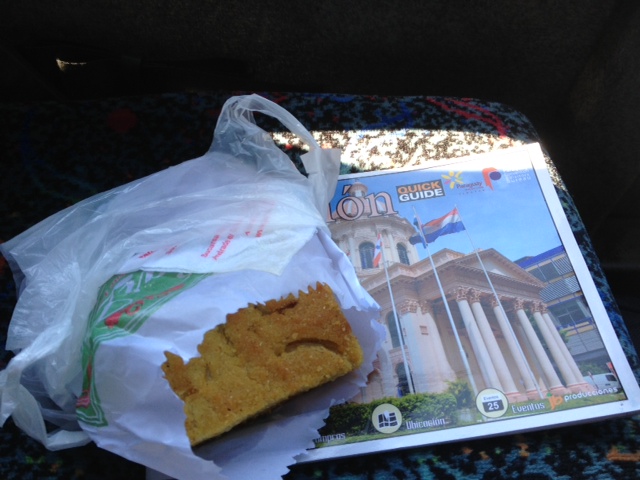 We had 36 hours in Asuncion the capital city of Paraguay.
Our accommodation for two nights was at the Asuncion Palace Hotel. The pink colored Asuncion Palace Hotel was once the home of Venancio Lopez, youngest son of President Don Carlos A. Lopez. The hotel has renovated rooms on the second and third floor and a terrace on the third floor. Rooms are huge, clean and is located a block from the main street of downtown Asuncion called Calle Palma. (Location: Colon 415 and website www.asuncionhotelpalace.com )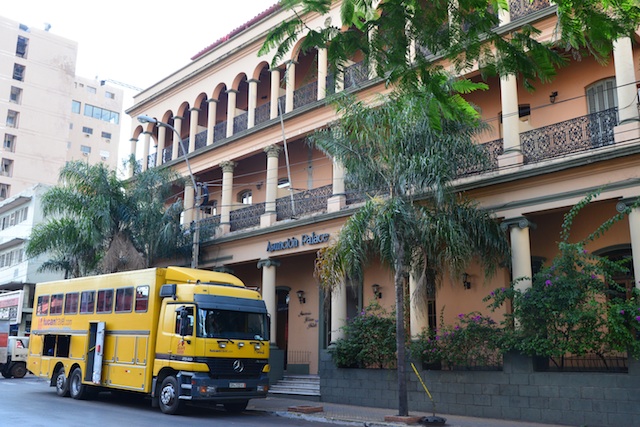 For dinner we went to Choperia del Puerto where they served good steaks and local beer. Dining out in Paraguay is the cheapest so far (we have traveled in Chile, Argentina, Uruguay and Brazil before heading to Paraguay). Dinner for four of steaks, chicken and pasta including drinks and 10% tips at the Choperia was US$54.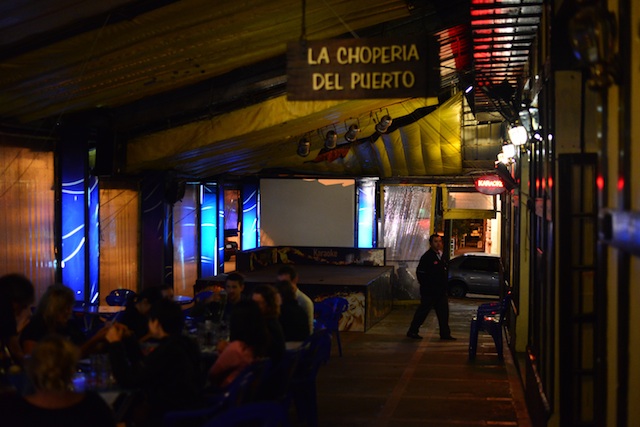 Karoake is popular among locals in Asuncion for nightlife. We had an early night and decided against going for karaoke and drinks.
The next morning's buffet breakfast at the hotel included eggs, cheese, ham, and variety of bread, cut fruits, cakes, yogurt, tea or coffee. All included in the stay.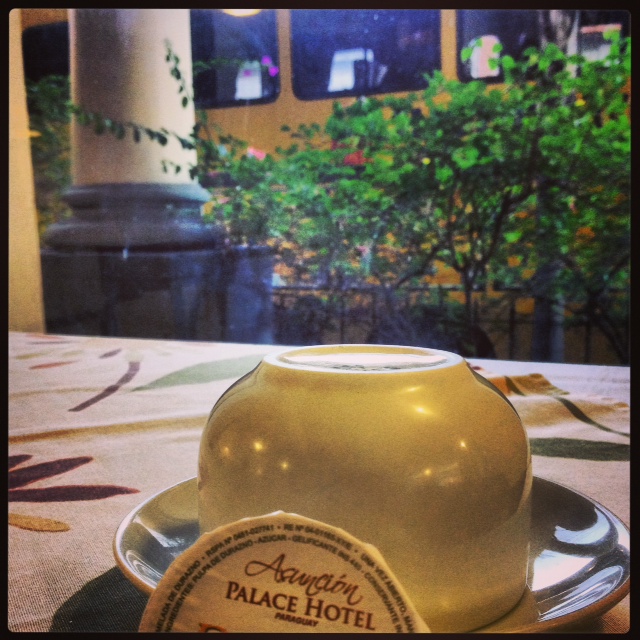 Our walking tour started at 10 a.m. We walked along Calle Palma with historical buildings, souvenir shops, museums, restaurants and parks. During our visit it was the Copa Libertadores between Olimpia, a Paraguayan club and Atletico Minero, a Brazilian club. Every store and street vendor had their share of black and white Olimpia T-shirt, flags, scarves and souvenirs.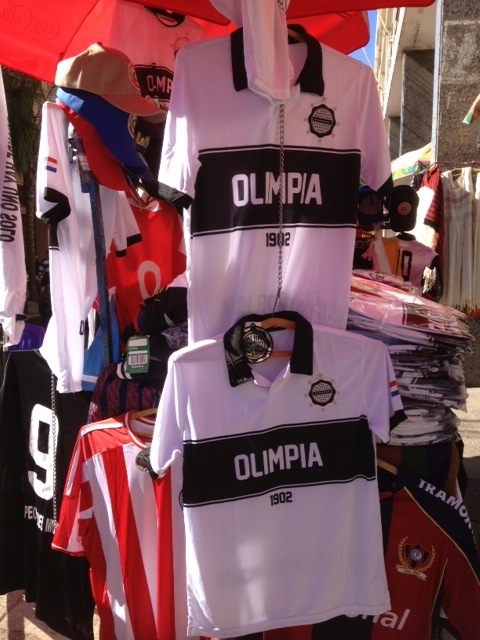 It was interesting to see men and women drinking mate in the Paraguayan version of yerba mate cups, thermos and bags. In fact you can purchase them at great prices along Calle Palma.
Panteon de los Heroes is located on Calle Palma. It is a mausoleum built in honor of all the heroes of Paraguay. We witnessed the changing of guards at 10 a.m. and visitors are allowed to take photos with the two guards standing at both sides of the entrance.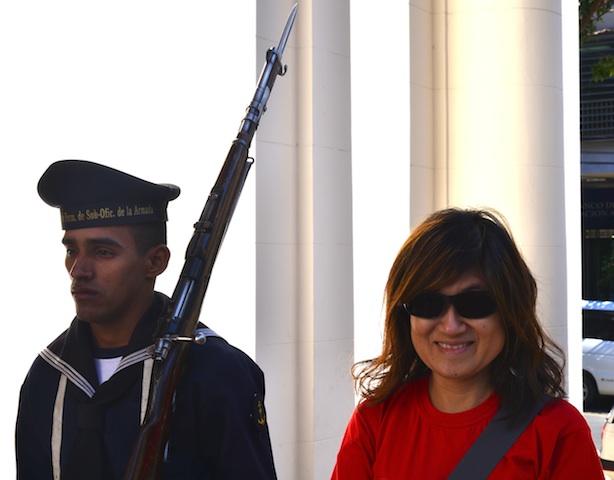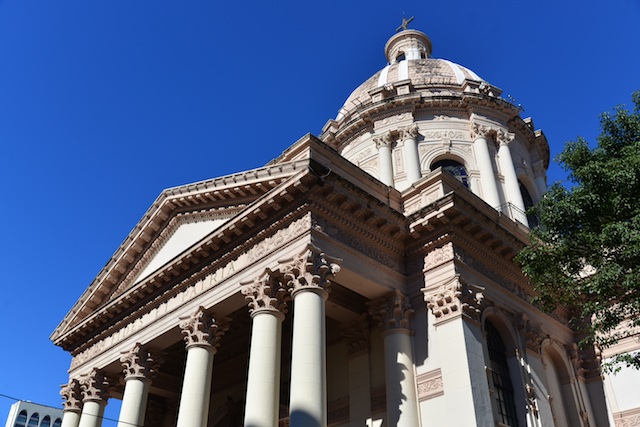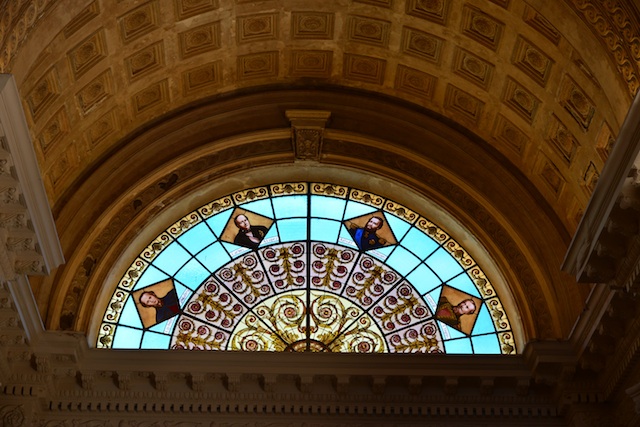 One of the main attractions in Asuncion is duty-free cheap electronic shopping. Korean immigrants in Asuncion own a large number of these electronic stores. They carried products made by Samsung, LG, Apple, Sony and more. My daughter bought a Samsung external hard drive 1 T for US$78, a little cheaper than the United States. No sales tax for the purchase. You need to ask for a price reduction when shopping for electronics in Paraguay.
Paraguay is well known in South America for their duty free electronic goods.
Lunch at Na Eustaquia included traditional Paraguayan Bife Koygua, fruit juices, chipa and milanesa chicken which is popular in most South American countries. Milanesa can be breaded chicken or beef deep-fried served with fries, rice and salads. Sometimes they are topped with melted cheese and or ham.
Our afternoon visit included the park, the Museo Historico Casa de la Independencia and souvenir shopping along Calle Palma. Like most cities with Spanish influence, Asuncion has parks and plazas as well with fountains, statues and locals taking their siesta on benches. We wandered around Plaza Uruguaya where the General Artigas statue is located in the middle of the park. Men were selling live 'pet' fish in plastic bags.
Casa de la Independencia was the secret meeting place used in 1811 by Paraguayan leaders to fight for their independence. The museum houses documents, furniture, clothing, important documents, historical objects, paintings and utensils used during that period in Asuncion.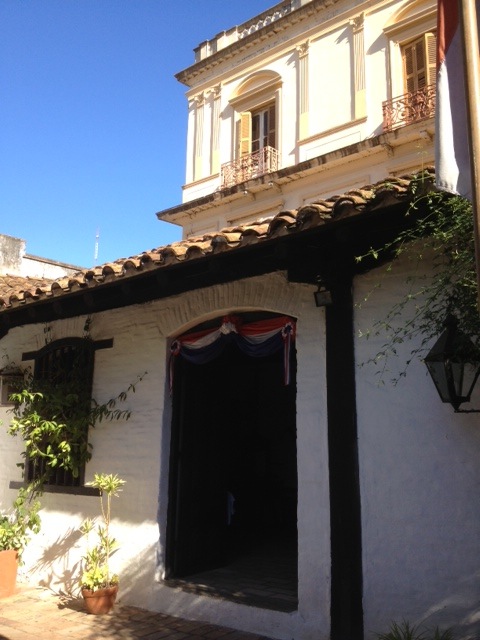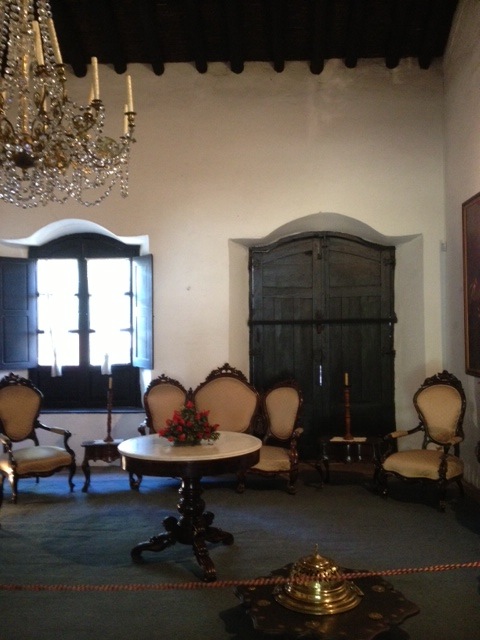 For more information please visit their website at www.casadelaindependencia.org.py
Dinner was at Taberna Espanola, a Spanish Restaurant recommended by our tour leader for its famous paella. Indeed the paella was excellent and look at the photos below: (The restaurant is located at Ayolas 631 and Gral. Diaz)
Our stay at Asuncion was short and sweet. There are of course more things to see. Since we were just passing through on an overland tour from the Atlantic coast to the Pacific coast of South America, our stay in Asuncion was just for two nights. It was a good introduction to the country of Paraguay. I find their public buses most fascinating with multiple colors and smaller than what I saw in Uruguay, Argentina, Brazil and Chile: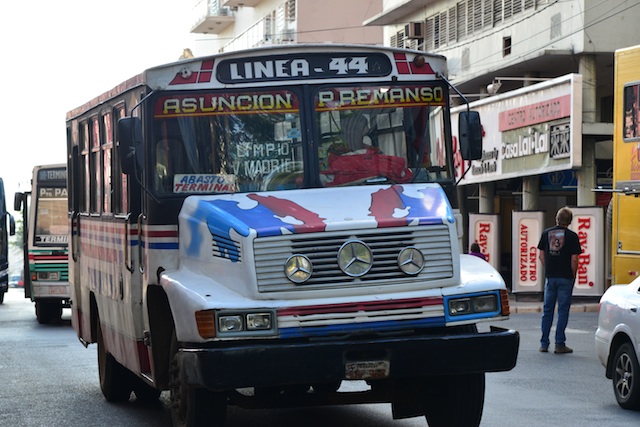 The trip also included a tour of the countryside of Paraguay and the remains of Jesuit Reductions Holy Trinity of Parana in Trinidad, a UNESCO World Heritage Site.
Have you been to Paraguay? I really like what I saw in five days. It is different from Brazil and Argentina, even though it is so close to both countries.