My husband and daughter, Bethany had been following the works of Jose Andres for a few years now.  They must have watched his Made in Spain cooking shows more than twenty times. Their version of papas arrugadas, the Canarian wrinkled potatoes and the mojo rojo and mojo verde (red and green sauces) was to 'die for' when we had a party at our home.
When asked what's inside that special sauce, all I heard was pimenton. They must have uttered that word hundreds of times while learning to cook like Jose Andres and it was becoming quite annoying.
On our recent trip to Washington D.C. we missed the deadline of reserving Jose Andres' Minibar but settled for his other restaurant called Jaleo. Guess who was the one who suggested we visit Jose Andres' Jaleo? Bethany...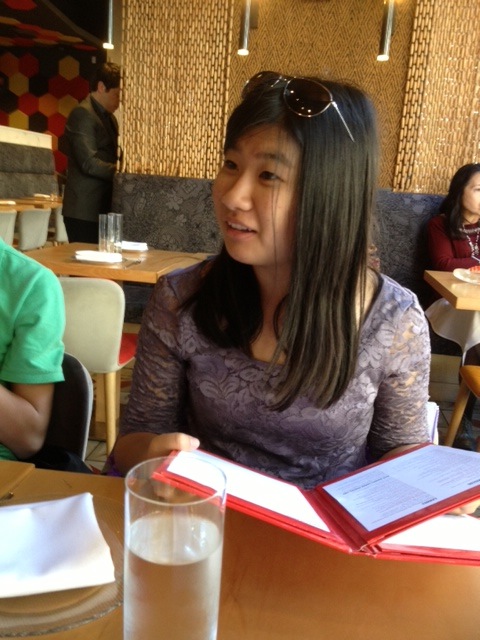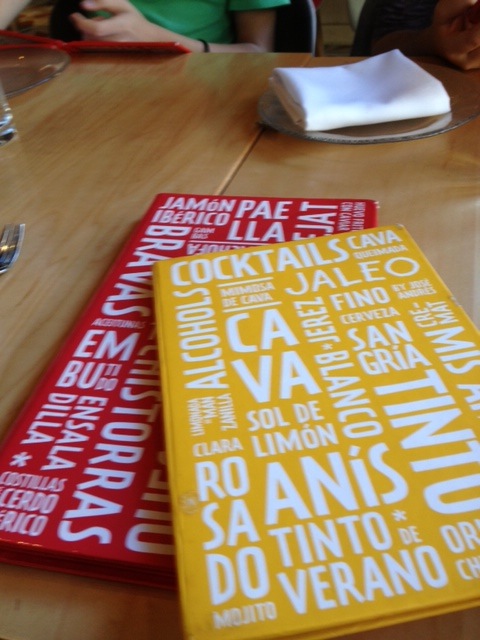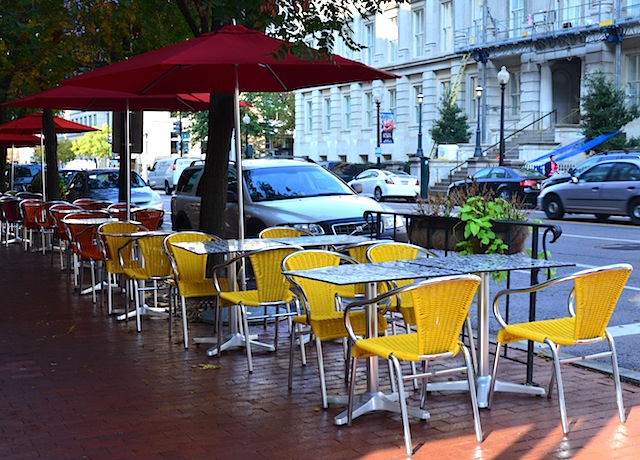 ¡Qué rico!
That's all I could say with my mouth filled with food as the waiter came over and asked how it was. I was eating the real Jose Andres' papas arrugadas and the sauces. Normally I don't eat potatoes unless they are fries. Jaleo's wrinkled potatoes with the special sauces is one of the must try dishes.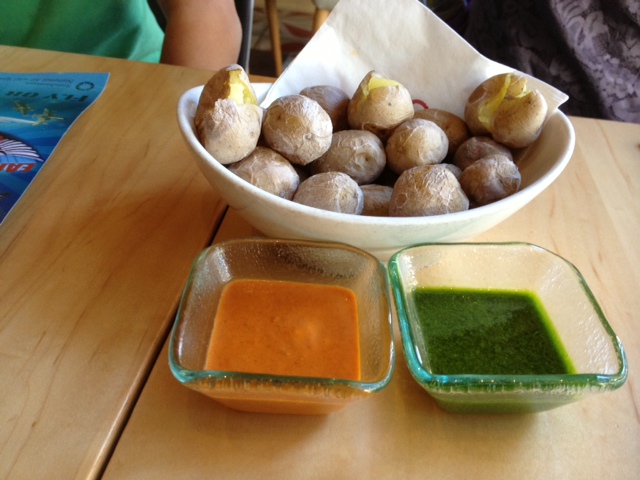 Our server Angel from Panama recommended Secreto Iberico con pan tomate y salsa verde – which is skirt steak from the famous black-footed Iberico pigs of Spain served with toasted tomato bread, mojo verde and alioli. This is the first time we ate a special pig fed with acorns from Spain. The meat was slightly red, like medium to well done beef, without the smell of normal pork, not dry but tender. We were to take a piece of tomato bread and place both mojo verde and alioli sauces on the bread and top it with a piece of meat.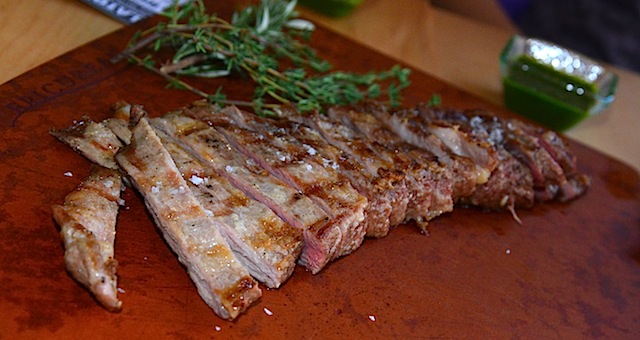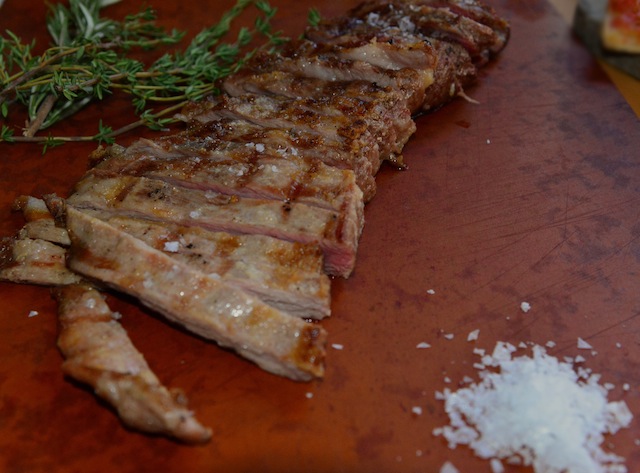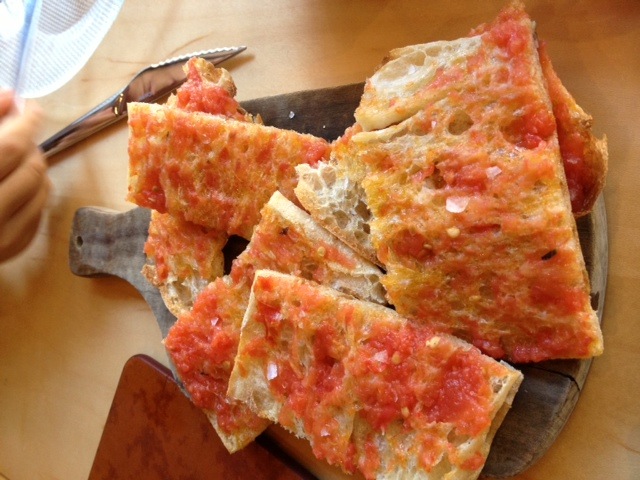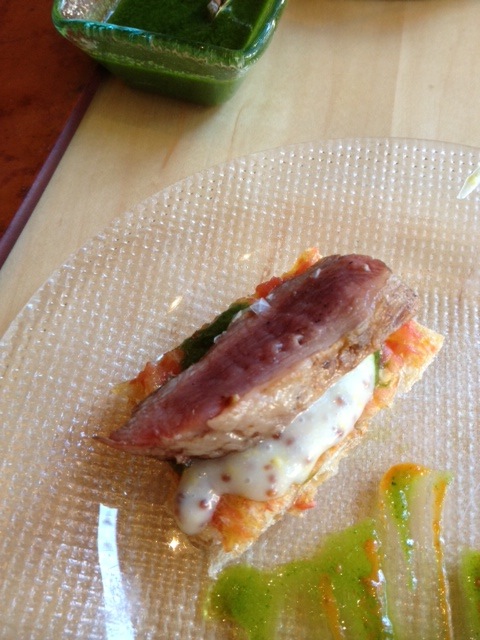 Needless to say sangria is a must when eating at a Spanish restaurant.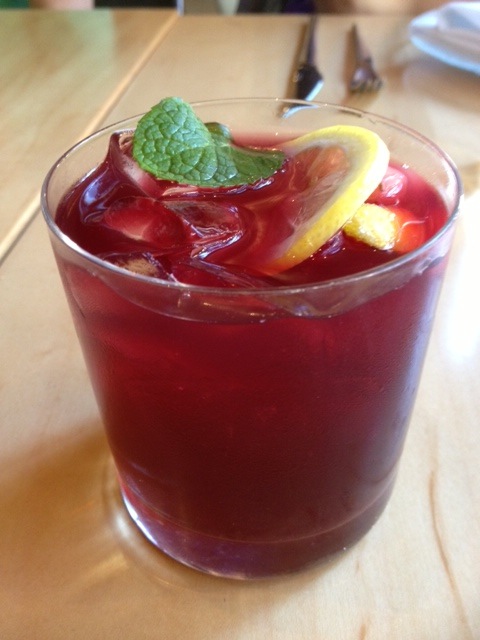 Ever heard of olive oil ice cream? Me neither.
Jaleo's helado de aceite de olive con pomelo (olive oil ice cream with grapefruit) was totally unique, exotic, creative, adventurous, revolutionary…words can't describe the texture and taste when it melts in your mouth. I think by tasting just this ice cream reminded our family of Jose Andres' creativity, skillfulness and expertise in the art and science of combining two ingredients that are not usually combined together into a perfect mix.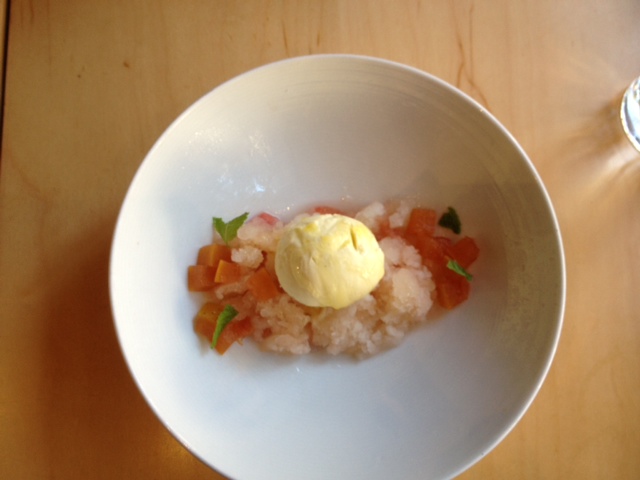 We tried a classic flan with Catalan cream and oranges. This was the other great dessert from Jaleo's kitchen.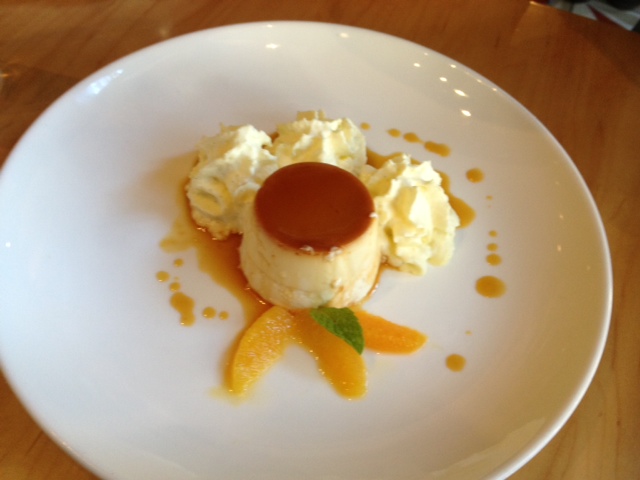 Overall our dining experience in Jaleo was not a disappointment. The only disappointment was we saw Jose Andres at the restaurant having a conversation with his team members at the bar. We did not approach him to say hello and take a photo with him.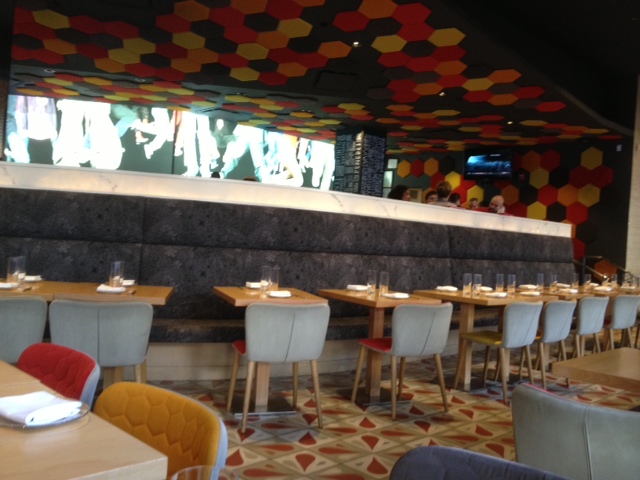 Have you been to any of Chef Jose Andres' restaurants?
Here is a link to find out more: http://www.jaleo.com/jose