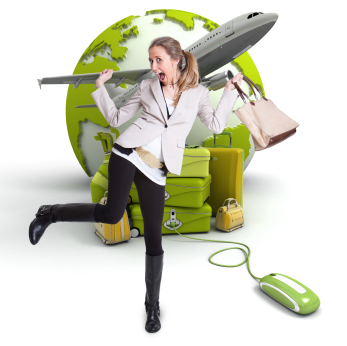 Recently EasyJet announced allocated seating across their network starting November 2012. Memories of our experiences with low-cost airlines flashed through my mind. There are lots of good stories to tell but most of all we save a lot of money by getting out of our comfort zone.

What comes to mind when you read or look into low-cost or budget airlines?

The budget flight revolution started in 1973 in the US when Southwest Airlines unveiled their plans. The airline is still the largest in the US and comes second in the world. Most budget airlines only fly short haul within the country or continent.

Here are nine budget airlines that you might want to look into for your next trip within Europe, Asia or Australia. Three of these we have personally experienced:

Europe:
Ryan Air
Making a reservation with RyanAir is simple and hassle free. We have flown with RyanAir from Paris Beauvais Airport to Venice Treviso Airport and from Rome Ciampino to London Stansted. The fare was ridiculously low if you travel light. Check with the airline for baggage fee.

Most budget airlines have their own airport terminals that are a little further from the city and may not be as convenient as airports serving major airlines. For example Paris Beauvais Airport is located in Tille, France, which is 55 mile north of Paris and takes about one hour 15 minutes by shuttle bus. It is one and half-hours away by train.

Shuttle buses leave Paris-Potte Maillot and train services leave from Paris Gare du Nord train station. Likewise in London, flying into London Stansted is not as convenient as London Gatwick Airport. It takes about 40 minutes by Stansted Express train to Central London Liverpool Street.

Or you could try the buses from Stansted to London Liverpool Street, Victoria, Stratford, Baker Street and other central London destinations. We had a long trip on the bus and the experience was less than pleasant.

The airports are rather interesting and there are no allocated seats. Remember you saved a lot of money and there is absolutely no frills flying RyanAir. Would I recommend it? Yes, if you want to experience budget airlines or want to save lots of cash.

EasyJet
EasyJet will have allocated seats come November 2012.

Asia
Air Asia
Air Asia and Air Asia X are the same airline. AirAsia X is AirAsia's long-haul counterpart that focuses on flights, which are of four hours or more in distance. Air Asia flies all over Asia including China, India and Iran and serves 4 cities in Australia.

Our experience with Air Asia X was a round-trip from Coolangatta, Gold Coast Australia to Kuala Lumpur, Malaysia. For a fee we chose our seats before traveling. There are no assigned seats but you can select and pay for your allocated seats up to 4 hours before departure. Air Asia has an interesting food and drink menu on board. These too can be purchased when you reserve your seats. It is cheaper to pre-book your meals before departure.

Coolangatta Airport is about 60 miles from Brisbane. It takes over an hour to get from Brisbane to Coolangatta. LCCT Airport is Air Asia's hub. It is about 60 miles from Kuala Lumpur, Malaysia. Visitors usually take transit bus, airport limo, taxi or train from the airport to city center. Like any other budget airline, the airport is not as luxurious as those serving major airlines.

Bangkok Airways
Serving Thailand and other parts of Asia.

Tiger Airways
Singapore based budget airlines serving Asia and Australia.

Spring Airlines
This airline claimed to have the cheapest flights within China and to Hong Kong from China.

Spice Jet
A budget airline for the subcontinent of India.

Australia:
Jetstar

Jetstar travels all over Asia, Australia, South Pacific including New Zealand and Fiji.

Virgin Blue
Richard Branson's Virgin Blue offers discount flights all across Australia almost on the hourly basis. When we arrived in Coolangatta Airport, we did not have a ticket to Melbourne where our international flight leaves for Los Angeles. Since there are so many flights available, you have room to be flexible with your travels (may not apply during peak season).

If Virgin Blue is not available you could try Jetstar. Our one-way flight from Coolangatta, Gold Coast to Melbourne Tullamarine Airport was only AUD79 per person. Check in luggage for an extra fee.

Traveling on low-cost airlines is a little different from the major airlines. Now that most airlines serve neither snack nor food, I would consider most major airlines in the United States the same as low-cost airlines in Australia, Asia or Europe. There is not a difference in services except for the pre-assigned seats and beautiful and convenient airports.

Have you tried low-cost airlines in your travels? Please share below.