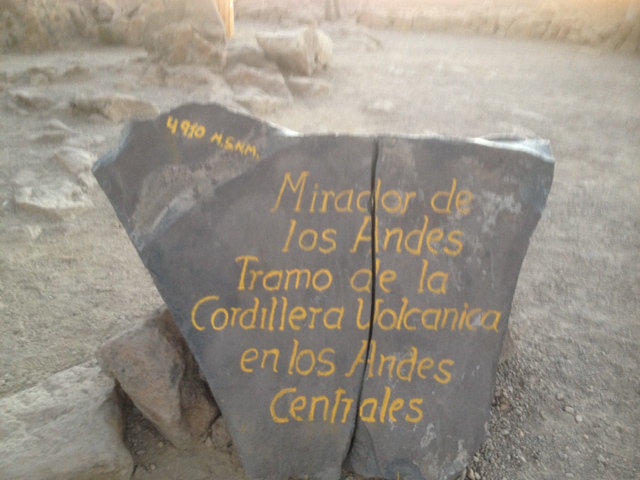 Gusting winds without dust were blowing when we stepped out of the bus at 16,000 feet (4910 meters) above sea level. The sky was already turning gray and we just missed the sunset. From Mirador de los Andes we could see Volcan Chucura, Volcan Hualca Hualca, Volcan Sabancaya, Volcan Ampato and of course the famous Volcan Misti near Arequipa.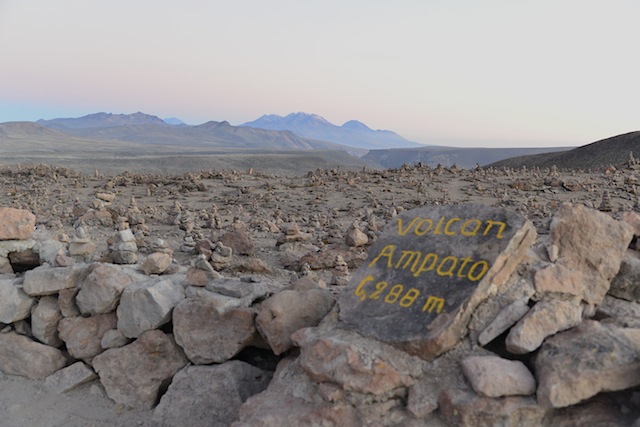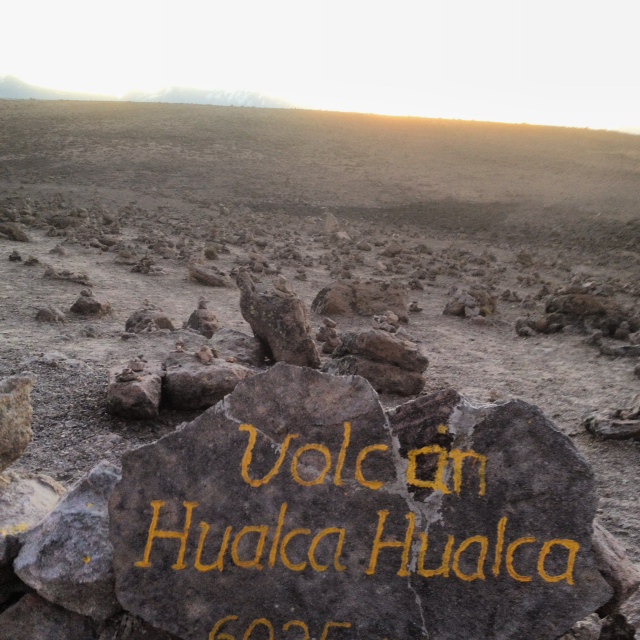 We were on our way to Chivay, Colca Canyon from Cusco. This route took us through several lookout points including Mirador Alto Lagunillas at 4413 meters earlier.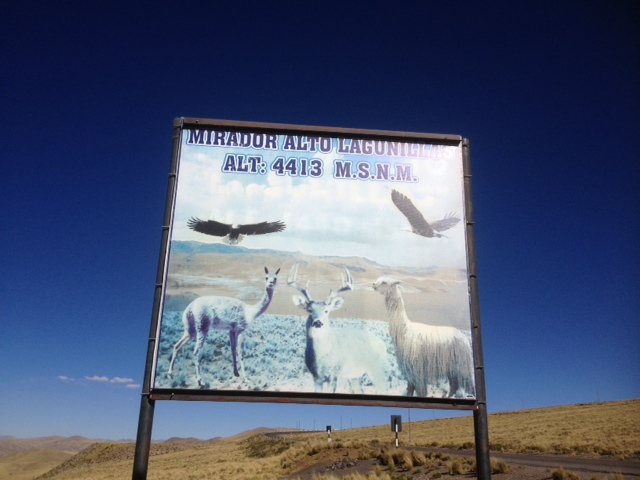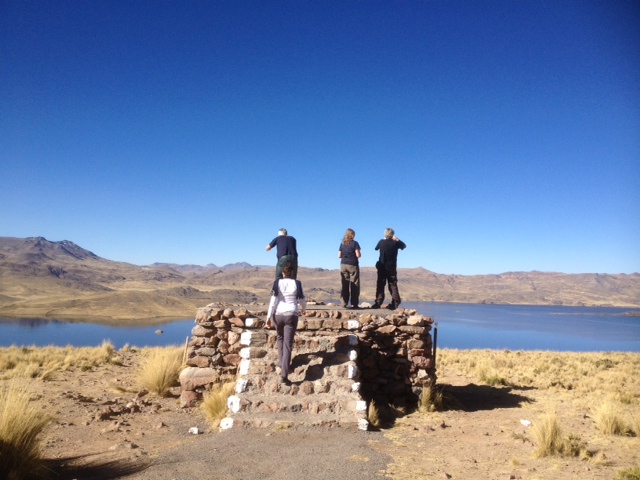 The vegetation and villages at this point of our travel had changed to just patches of small plants, small rocks, big rock formations and a few small houses here and there. The roads were narrow and the bus was twisting and turning and at every point we could see mountains and snow-capped volcanoes. The environment and altitude determines the type of animals found in the area. First it was the flamingoes by the lake, llamas and alpacas near the road and as we got higher there were many vicunas running and chasing each other.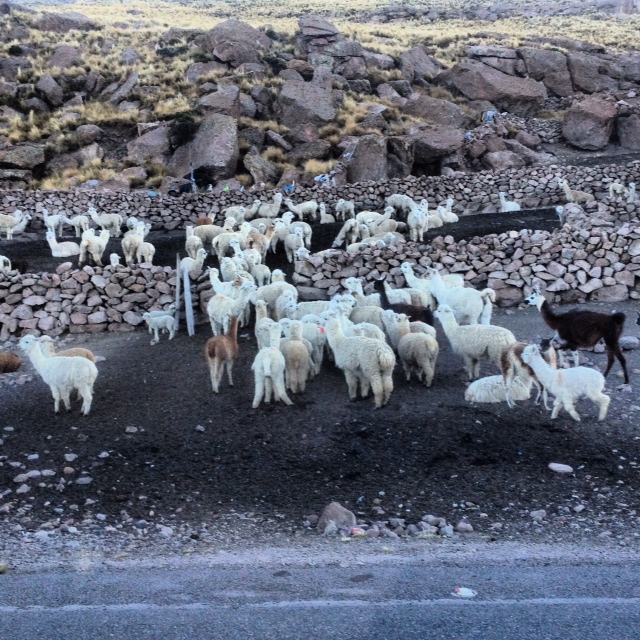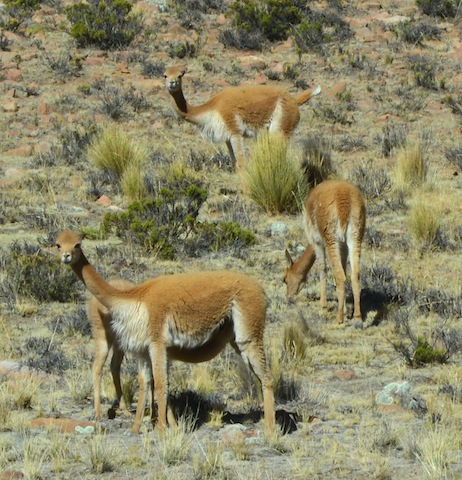 This was the only place I saw vicunas in their natural habitat at the Salinas and Aguada Blanca National Reserve in Peru.Vicunas are protected animals in Peru. In the 1960s the government recognized the importance of preserving these endangered animals because poachers are out there looking for the expensive vicuna wool. This year alone 300 vicunas were killed by poachers as reported by Peru This Week.
After seeing miles and miles of shrub land and beautiful snowcapped volcanoes we arrived at the peak. Mirador de los Andes (Andes Lookout) was without trees, the air was thin and it was very quiet. I was so thrilled to be standing at 16,000 feet above sea level, the highest I have ever been to.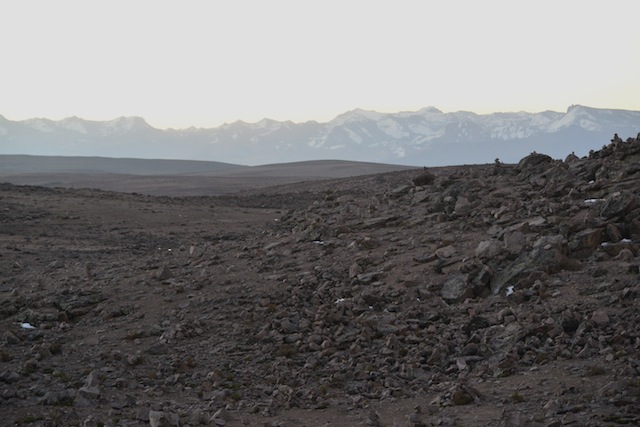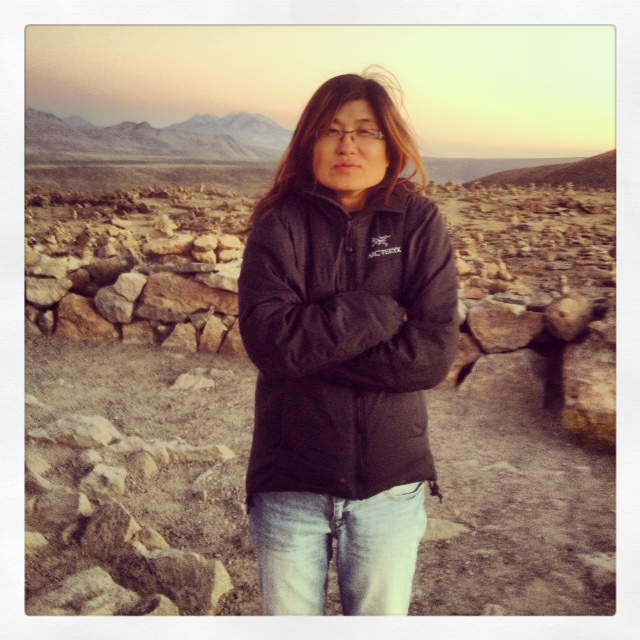 There were patches of grass, stones and at the distance were the snow-capped volcanoes. It was sundown and the local vendors were no longer there. This time we escaped from the vendors and had a moment of silence as we stepped on the rocks.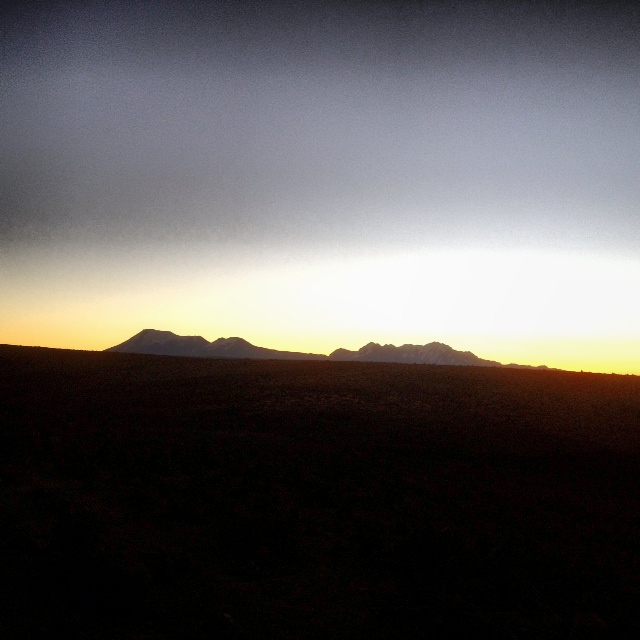 Have you walked on 16,000 feet above sea level? Where did you go?