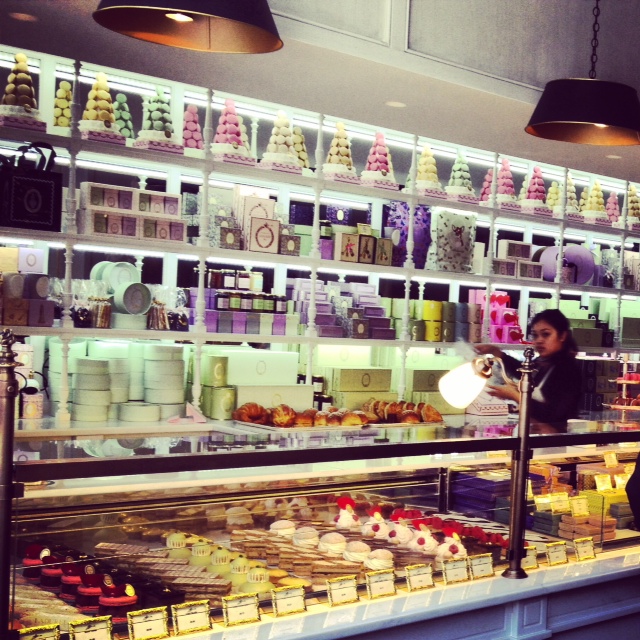 Macarons were invented by Pierre Desfontaines of Ladurée Paris, the grandson of Louis Ernest Ladurée in 1930. Some sources say macarons started in Italy before the 1900s and French bakers made them beautiful. Ladurée Paris began in 1862 when Louis Ernest Ladurée opened at the original location at 16 Rue Royale in the heart of Paris. At that time macarons were two almond meringue shells sandwiched together with flavored fillings.
Today if you were to walk into Ladurée SoHo you will be greeted with an array of colors, flavors and macaron pyramids.
Ladurée SoHo is a combination of a bakery at the front, tea room and full-service restaurant. There was a line waiting to be seated for tea and to purchase the baked goods. The store front is beautifully decorated with a painted ceiling, light green exterior with gold letterings- similar to the Ladurée Paris.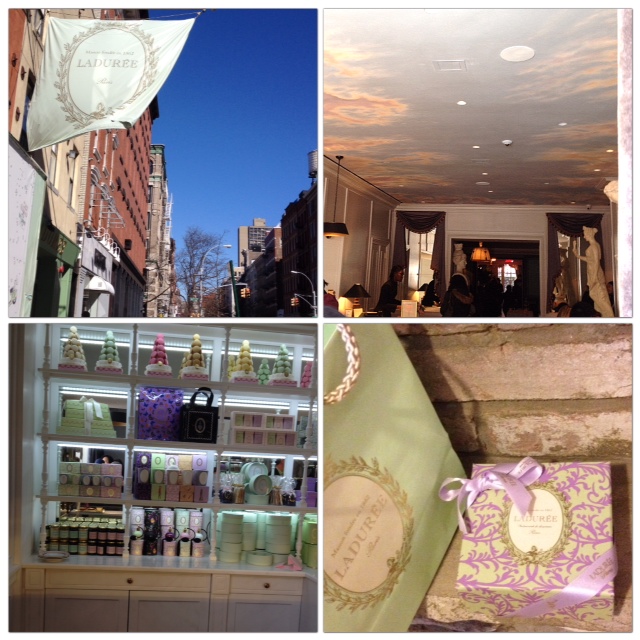 The macarons were presented in beautiful boxes in pastel colors. You get to choose the box and also the ribbon for the box.
This place would certainly make any Francophile happy. A box of eight macarons was $26. Simply worth trying if you have not tasted macarons before.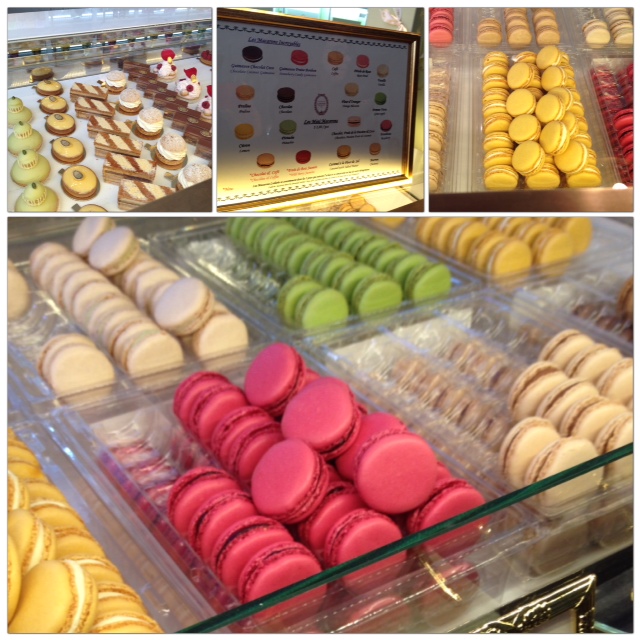 Last week we bought a quarter pound (seven macarons) from a local Italian bakery for $4.75. It didn't come with a beautiful box or bag, nor was it perfectly baked. Some of the macarons were out of shape and had spots on it.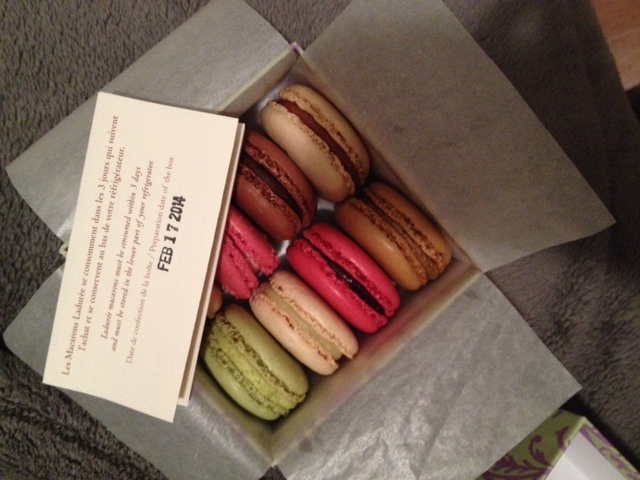 So why get your macarons from Ladurée? The answer is in the video below and the TASTE.
Here is a fun video from Ladurée:

More information:
Paris: http://www.laduree.com/fr_fr/ (France)
New York: http://www.ladureeus.com/