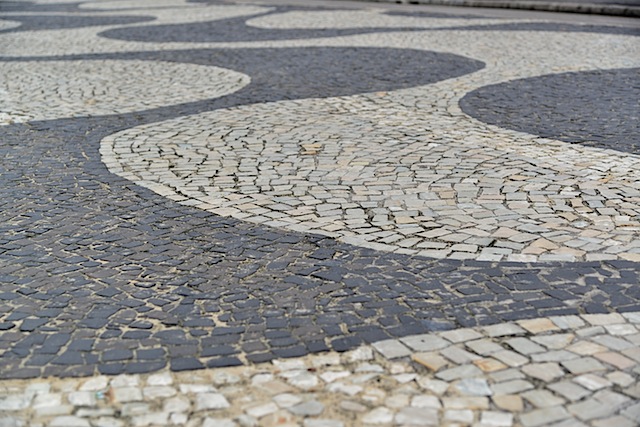 Rio's beauty is undeniable but you can't let spontaneity charter your day if you are a solo traveler wandering with a large camera and valuables. Even while traveling as a family of four I was always on edge. Such feelings limited my need to explore and see more. I was told you can't let your guard down and it is true.
Against all odds we took a day to wander on our own in Rio's city center before the sun went down. At least in the broad daylight I felt safer. We had heard first hand stories of a lady whose necklace was yanked off her neck while walking in a street with her husband. The robber was a well-dressed gentleman and you would not have known.
On the same day, a man was swimming in Copacabana beach while his girlfriend was keeping an eye on his backpack. A thief conveniently took the backpack and left just when she let her guard down.
Tip# 1: Safety is an issue in Rio. Always be on guard when you walk in the streets with your cameras, iPhones and wallet. It is best to travel with no jewelry and conceal your camera and iPhone.
Prior to that wandering on our own day, we had hired a private tour guide for two days. They say getting a local to take you around is much easier than wandering on your own. Marcio Misso, our guide had been with us for over two weeks. He was our guide in Florianopolis and is a Paulistano.
He was our guide in Sao Paulo and we ended up hiring him to take us to Rio. He decided to spend two more days guiding us in Rio.
Tip #2: Find a local guide who is knowledgeable and honest. You never know what it will lead to. In this instance, I called Sofitel Hotel in Florianopolis for a tour guide and found Marcio Misso from GoTripTV.com. He became our guide in Florianopolis, Sao Paulo and part of Rio. We saw places that a typical tourist may never see in a short time and brought us to an apartment in Recreio.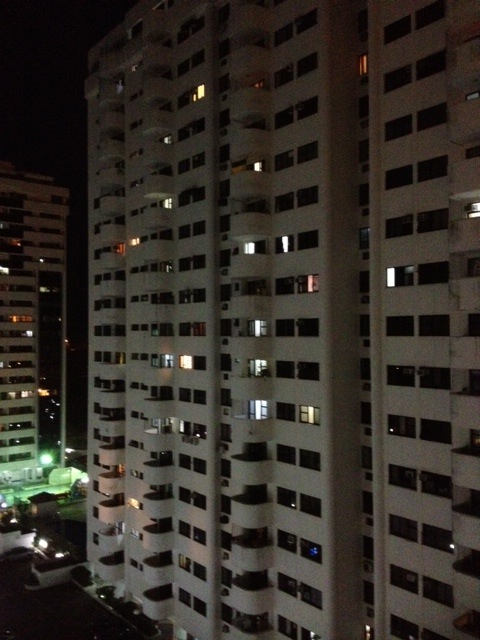 Through his friend Hudson we rented a duplex apartment for 10 nights in the same building in Recreio. Recreio is the next beach after Barra da Tijuca, an up and coming place for professionals and families.
We paid US$1,300 for a 10 night stay at Barra Bali's fully furnished duplex apartment with two bedrooms and two and half baths. The apartment complex had 24 hour security and a 10-minute walk from Mundial Supermarket.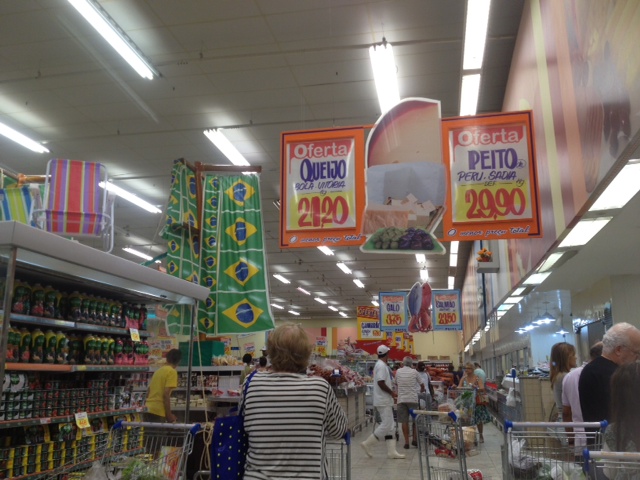 Tip #3: Staying in apartments in a residential neighborhood gave us the opportunity to hang out with the locals and shop in the supermarkets where locals shop. We had to bring out our garbage and find ways to communicate with the locals. We met helpful locals who gave us safety tips and connected us with the right people to make our travels easier and safer.
Rio and Sao Paulo were having some messy days during our visits. With hundreds of thousands of people taking to the streets protesting, staying away from Rio was the best thing to do.
Recreio is located at the edge of Barra da Tijuca. It took one to one and half hours car ride each way to the city center. Traffic jams are a normal thing in Rio. The Confederations Cup was going on in Rio as well. It can take up to two hours to reach the city center.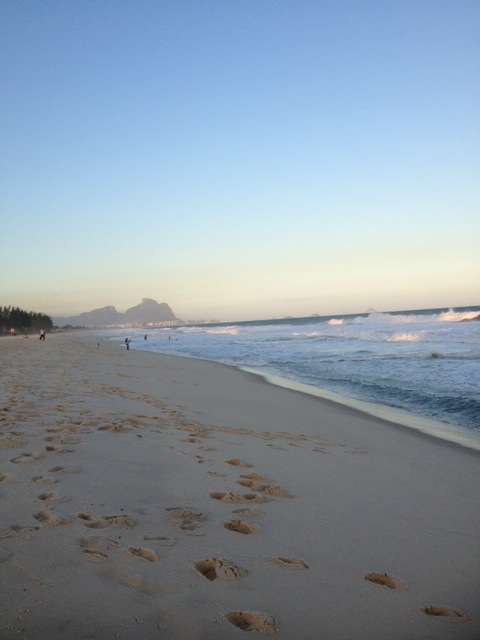 During that day of wandering, Hudson brought us to the city, passing by the 2016 Olympics site. Sitting in traffic —I began to wonder if this city is ready for two major events of the world, The World Cup of 2014 and The Olympics in 2016. Time will tell.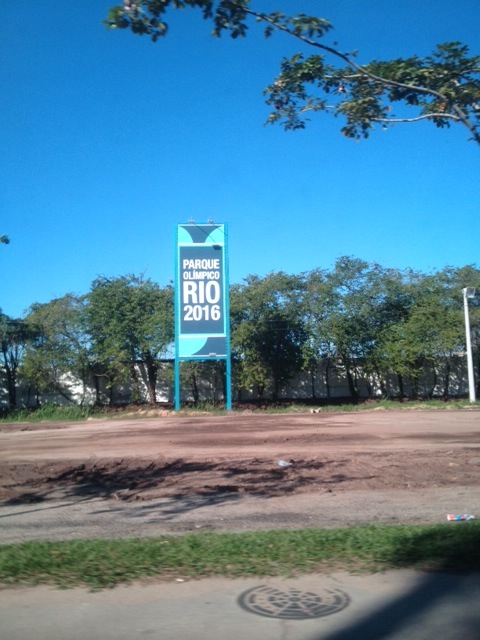 Tip #4: Taking different routes from a typical tourist brought us to see the other side of Rio.
I was interested in Rio's traditional sightseeing attractions. I didn't make it to all the must sees places but we were sitting in an office building all boarded up because of riots in Rio waiting for Hudson who brought us to his go-to lunch spot in Centro, a five minute walk from his office. Below is a photo showing boarded up offices in Rio: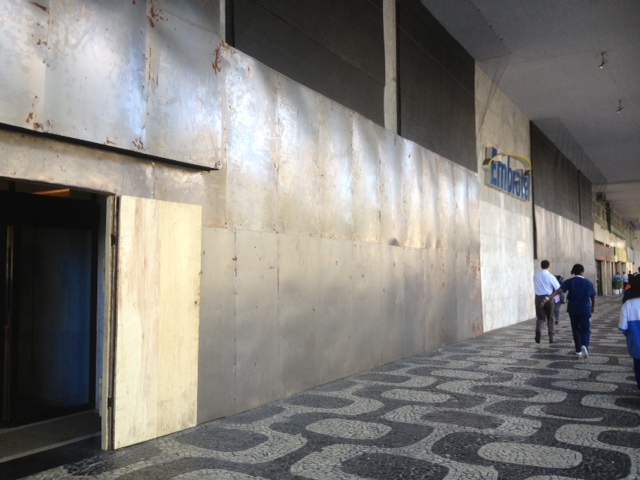 The per kilo restaurant was filled with office workers eating mainly feijoada, rice and salad. I found it interesting when I saw two ladies in front of me scooping only meat and sausages from the pot of feijoada. I was reminded this was a per kilo restaurant. You pay for whatever you scoop into your plate.
Tip #5: Eat where the locals eat and learn more about their culture and interest.
The Portuguese cultural and religious influence is found throughout Rio's city center. The Magnificent City center's cross and dome of Candelaria Church stood right in the middle of the horizon.
Thinking it was just another church we walked right into a huge crowd on a Thursday morning. In there were mostly well-dressed men and women. Here we were in shorts and t-shirts. With some hand gestures with the women and men in suits at the reception we went in to a medical students graduation mass.
We were 'guests' to a mid-day graduation mass and ceremony in the cathedral minus the food.
Narrow cobblestone streets are an attraction to me. While walking towards Confectaria Colombo we heard someone running and yelling. She was robbed, we were told.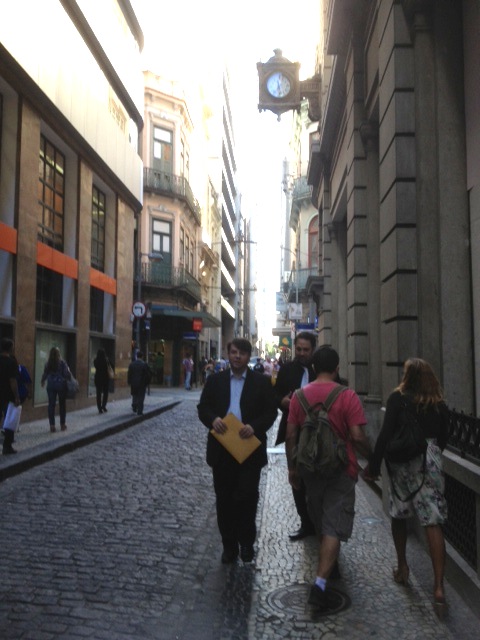 Confectaria Colombo is a Victorian teahouse with a beautiful stained glass ceiling. Dining rooms are found downstairs and the only way to the upstairs dining area is through an attended old elevator. In one of the upstairs rooms was the old table used by the President of Brazil.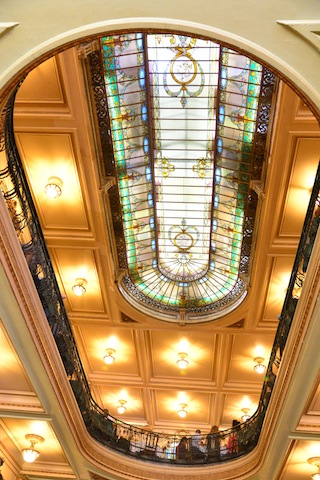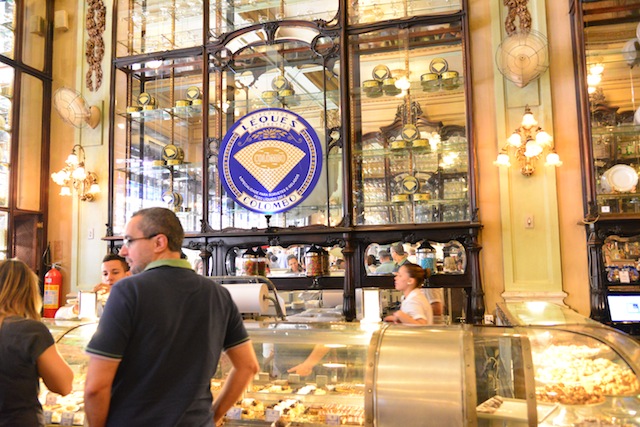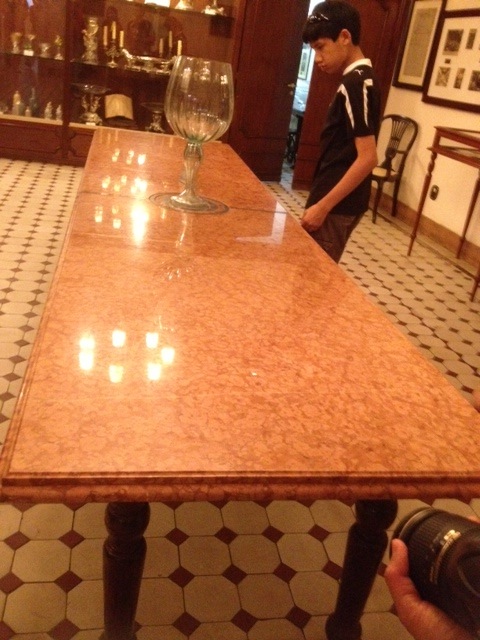 Rio de Janeiro is a must visit city in the world. It offers history, culture, food, nightlife, adventure, outdoors, shopping and sports experiences. It is also the place to be in the next two years.
We spent 11 days in Rio de Janeiro and only three days doing sightseeing, the rest of the days were spent lingering in the neighborhood of Recreio like a local… shopping in the local supermarket, stores, walking to the local beach, working online and just doing nothing. The time spent wandering like a local and connecting with locals had enriched our travel experience and gave us a closer look into the lives of the locals.
Rio was the place we were picked up for a 46 days overland tour through Brazil, Paraguay, Argentina, Bolivia and Peru. The next country where we will be living like a local will be Ecuador.
Have you been to Rio de Janeiro? Did you feel safe while you were there? Let us know.