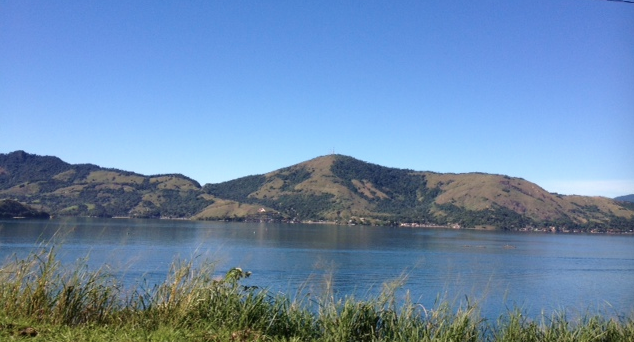 The last time I went on an extended overseas-guided tour was in the early 90s when I led a group of five travelers from New Zealand. The tour started out in Hong Kong but I picked up the tour in Urumchi China going through Northwest China, Kazakhstan, Uzbekistan, Russia, and I said goodbye in Helsinki, Finland after one month overland, flying and train travels.
It's been over 20 years and those travelers that I had in my group should be in their 90s if they are still alive. I've been traveling with my husband and two teens for over four months now and it was time to plan the next phase of our travels in South America.
You can either fly or take the long distance buses or take an overland tour. We remembered seeing a yellow truck during our visit to Torres del Paine in Patagonia and my daughter happened to see a post on Facebook by Tucan Travel. Our research showed mixed reviews from past clients. It was a 50-50 situation.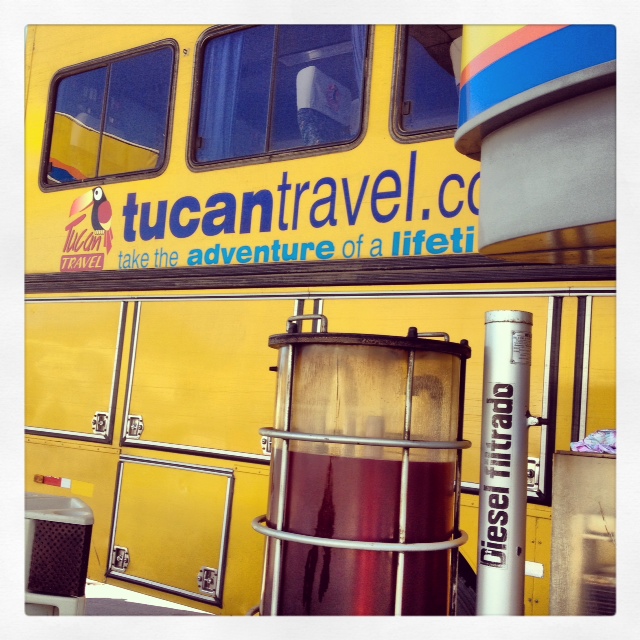 Here are five reasons why we decided to take an overland tour with Tucan Travel:
1. The itinerary was what we wanted. It started from Rio to Paraty, Iguazu Falls (visit to Brazil and Argentina side included in the tour price), Asuncion and Trinidad (Paraguay), Salta (Argentina), Potosi, Salt Flat in Uyuni, La Paz (Bolivia) for 24 days. These were the destinations I wanted to visit. We had been to Perito Moreno, Bariloche, Mendoza and  Buenos Aires in Argentina. I was unable to include Salta during my visit to Argentina and so Tucan Travel's itinerary was perfect.
2. Favorable prices. As a family of four we had to pay for four people! Which means everything is quadrupled. If a tour is $7,000, we would need to pay over $28,000 including food and tips. Tucan Travel had a camping overland tour at a fraction of the price. Frankly, I don't like camping however price and reality rules here, not comfort.
3. The dates were perfect. We started our travel in Santiago Chile in February 2013 because we wanted to include a visit to Isla Magdalena to see the penguins before the season was over in April and visit Torres del Paine before the winter. To avoid the wet season in Macchu Picchu we have to return to the Pacific coast of South America after visiting Argentina, Uruguay and Brazil. Tucan Travel's overland trip started on July 6, which was just right for our travel itinerary in South America.
4. All travel arrangements done for us. I don't have to plan the point to point transportation, accommodation or tours. Everything is done for us and we were brought to all the major attractions in the countries visited.
5. A different experience. We have never done an overland camping tour as a family. An overland camping tour required us to pitch a tent in every destination, cook and clean while traveling overland and more. Before the trip, I couldn't imagine pitching a tent and taking it down from place to place, participate in cooking, washing dishes and at times sleeping in the same room with travelers. Almost all meals are included in this tour (you will save a lot of money). So far the tour has been great and we are creating a community with strangers.
We are two weeks into our 24 days tour and have decided to add Peru, making this overland tour into a 46 day tour.
My five tips for a happy overland tour:
1. Remember this is not a luxury tour. Don't expect to pay a budget fee for luxury accommodation or gourmet meals. At times you may not get a hot shower and a certain accommodation may be sub-standard. Lunch can be repetitive of ham and cheese with a few days old bread.
2. Be mindful of the needs of others and share food. Share the chores of cooking and cleaning. None of us brought a 'maid' to do the cleaning and cooking.
3. Embrace the differences and uniqueness of group members.
4. Don't gossip.
5. Have fun and take it easy.
An overland camping tour is not for everyone. Honestly we are traveling with a great group of people ranging from age 15 to 64. Come along and travel with us as I post our 46 days experience. Most of the camping facilities offer upgrades, meaning a stay in a private room with private bath, private room with shared bath or shared rooms with shared bath instead of camping.
Note: We have done a few international bus travels in South America. Between Puerto Varas (Chile) to Bariloche (Argentina), Bariloche to Mendoza and Montevideo (Uruguay) to Florianopolis (Brazil). These buses were direct with no transfers with easy immigration and custom checkpoints. However, traveling on buses between Brazil and Paraguay, Argentina and Bolivia are very different.
For instance if you are traveling from Salta Argentina to Bolivia, you will need to take a bus from Salta to La Quiaca, a border town in Argentina. Take all your belongings and go through a long line at the immigration and custom check in point in Argentina side and Bolivia side (same building), walk across the bridge to Villazon, border town in Bolivia and take another bus to the destination of your choice in Bolivia.
To me that is a hassle because of the reality of not being able to get on going transportation and lugging luggage around town is not my cup of tea. It is a cheap way to travel if you have just a backpack and are adventurous.
P.S. I am still on the overland tour with the group at the time of writing.
Have you been on an overland or guided tour? How was your experience? Let us know by commenting below.