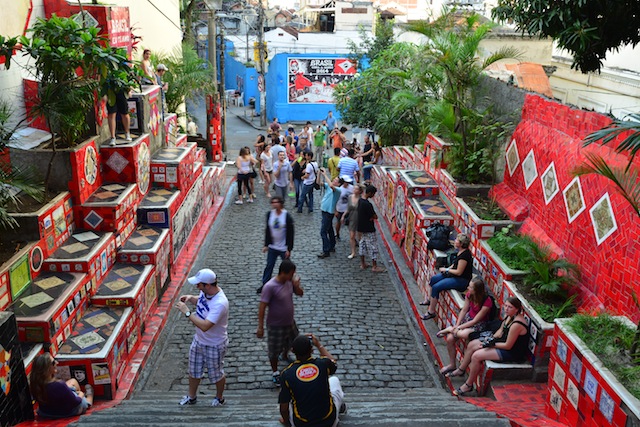 The constant warning about the 'dangers' of Rio de Janeiro from friends and travelers kept me on the edge every time I walked around the city particularly in Lapa and Centro areas. Armed with an iPhone and directions from the hotel reception we walked towards the Lapa Steps made famous by the late Jorge Selaron,  a Chilean artist who lived there until his death in January 2013.
It was not a comfortable walk and it took us a few turns before finding the steps. I admit at one point I gave up on the search and was heading back to the hotel because of 'FEAR'. I am glad we persisted after asking a passerby.
Escalaria Selaron is located in the neighborhood of Lapa in Rio amongst rundown buildings, graffiti, bars and homeless men and women sleeping on streets. Actually these steps connect Lapa to Santa Teresa neighborhood. It has 250 steps from Rua Joaquim Silva to Rua Pinto Martins. A gentleman was walking slowly up the stairs and warned us not to walk around Rua Pinto Martins.
Escalaria Selaron was filled with tourists when we arrived. Two policemen were stationed at the bottom of the stairs and two at the top making it safe to walk up and down the stairs with our cameras.
Here are images of the over 2,000 colorful tiles but mostly red tiles.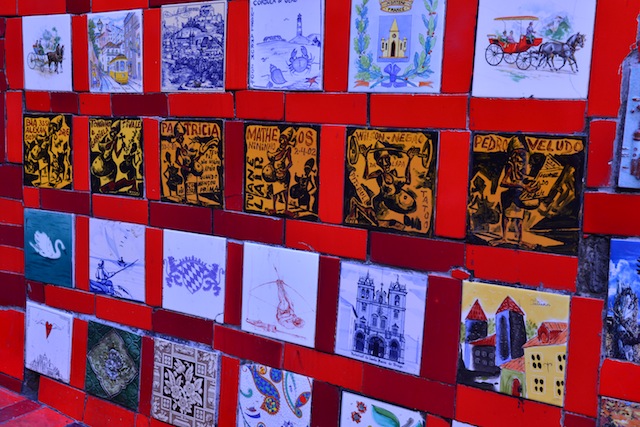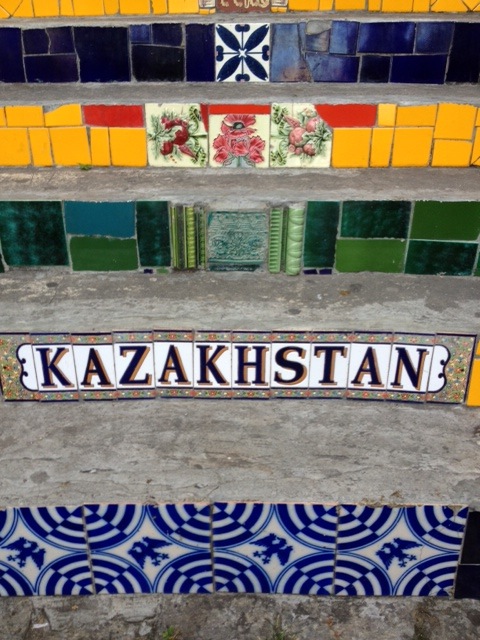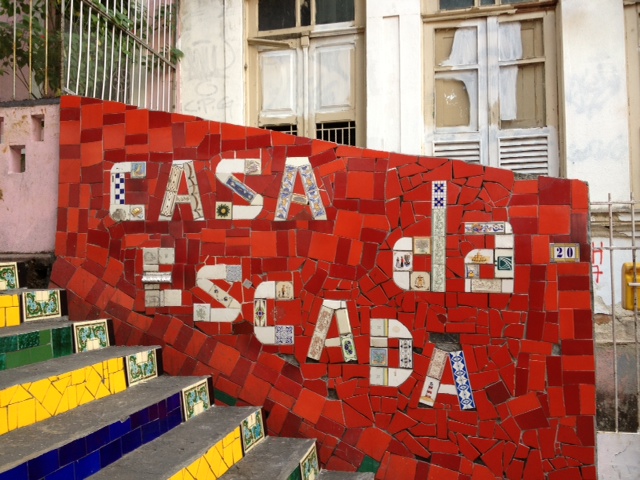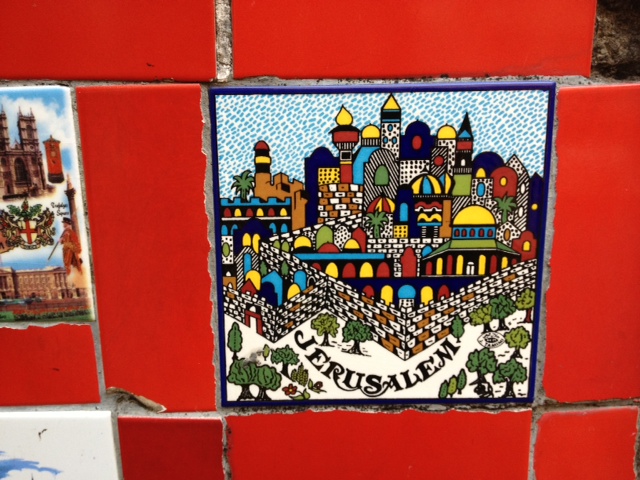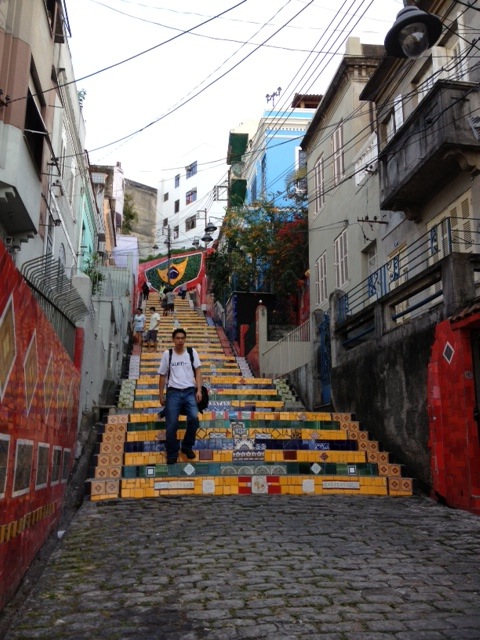 I guessed the deceased artist loved the color red. These tiles were donated by travelers from more than 60 different countries to the artist who adopted Rio as his hometown since the 80s. The artist started working on the steps in front of his apartment in the 90s until his death. Unfortunately there will be no more additions to the steps. This is one of the must visit places in Rio.
Have you heard of or have been to Escalaria Selaron? Please leave us your comment.