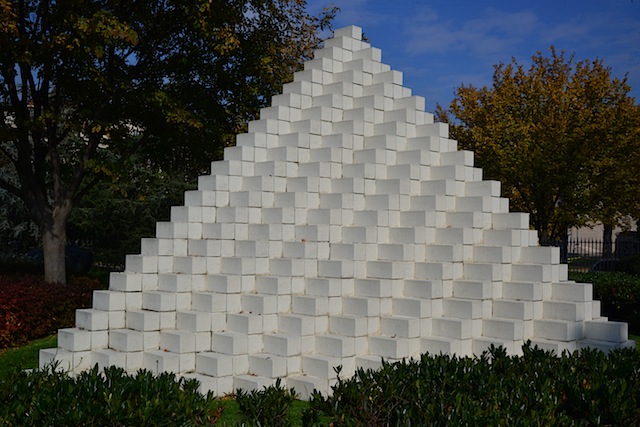 When you are tired of walking and need a place to sit, the National Gallery's Sculpture Garden is one of the National Mall's resting areas. French architect Pierre L'Enfant designed the garden as a haven in the middle of the busy city.
It has 17 contemporary sculptures, a fountain in the center and is accessible from six entrances. The garden's Pavilion Café is open for lunch, coffee and snacks from 10 a.m. to 4 p.m. (Monday to Saturday) and from 11 a.m. to 5 p.m. on Sundays.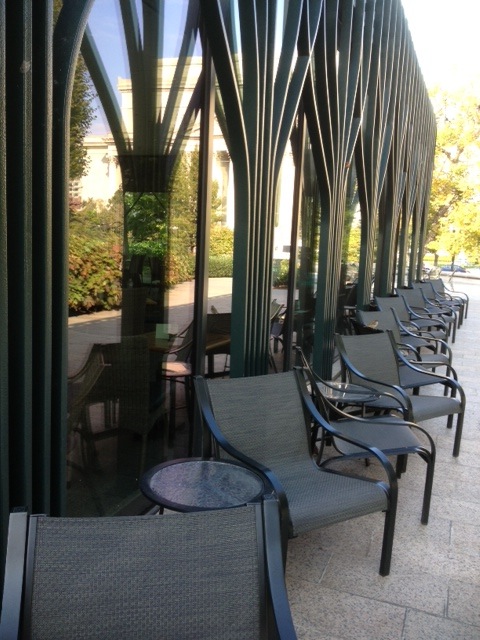 The collection of sculptures include Claes Oldenburg's Typewriter Eraser...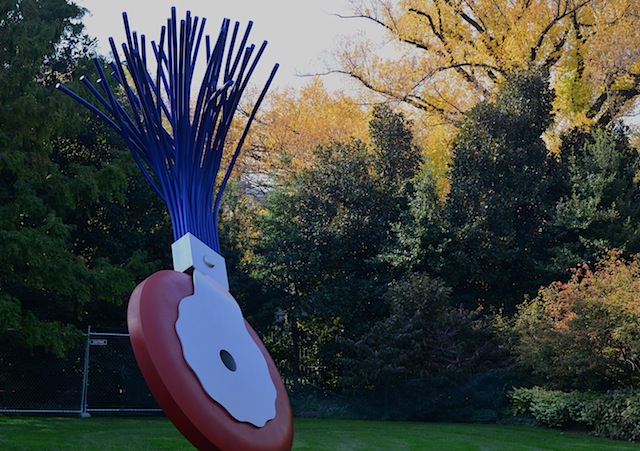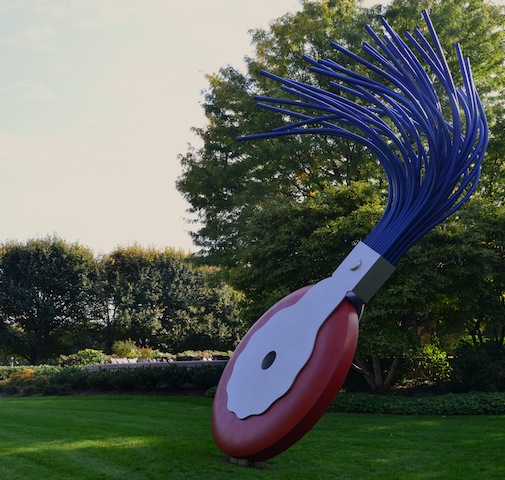 Joan Miro's Personnage Gothique...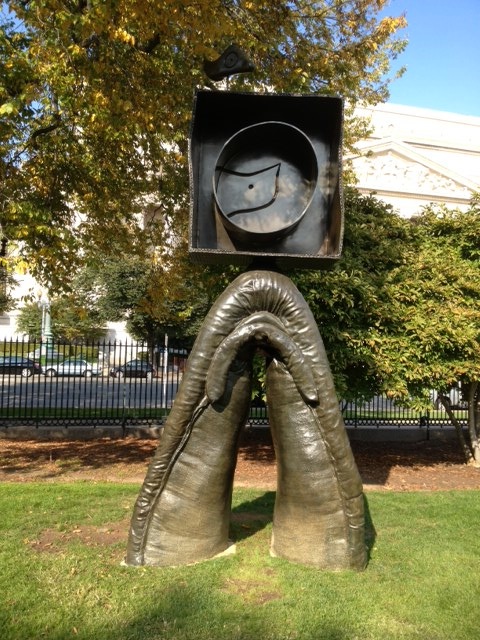 Alexander Calder's  Cheval Rouge (Red Horse)...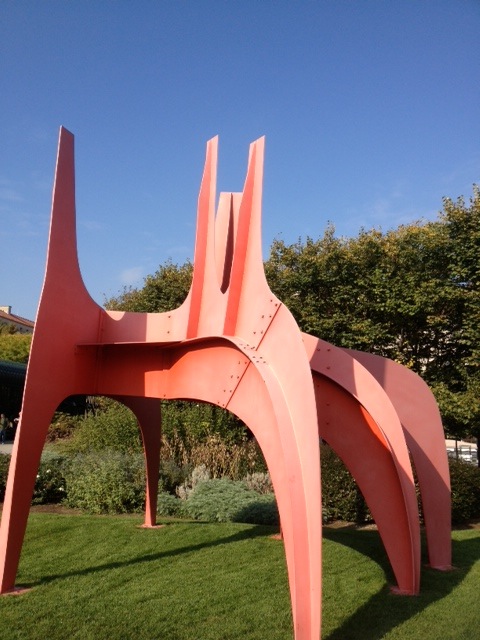 Roy Lichtenstein's House...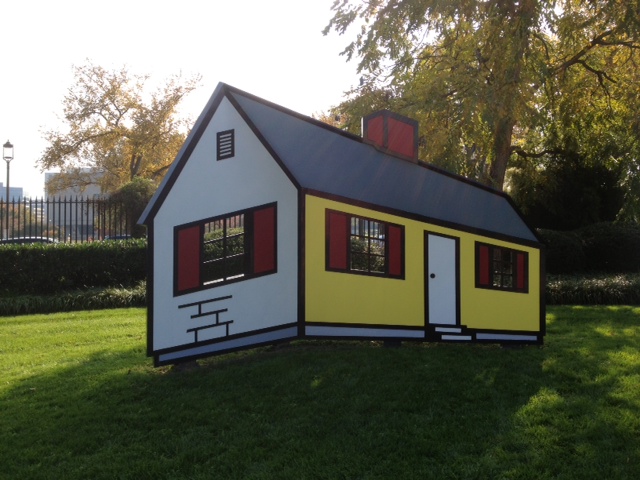 Sol LeWitt's Four-Sided Pyramid and more...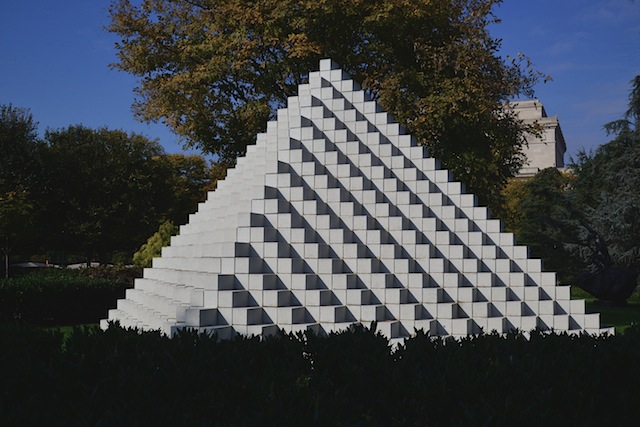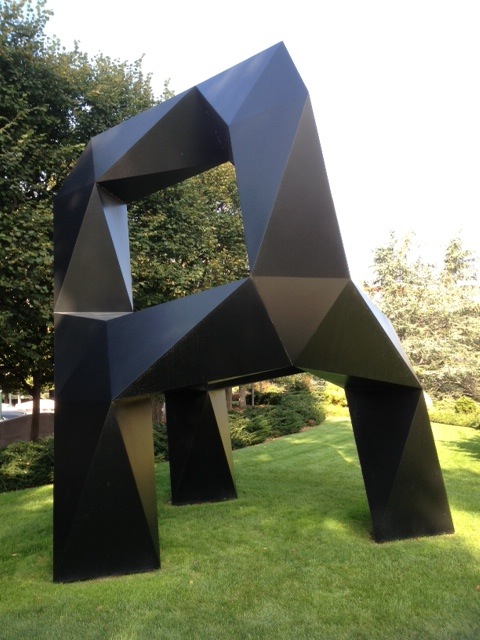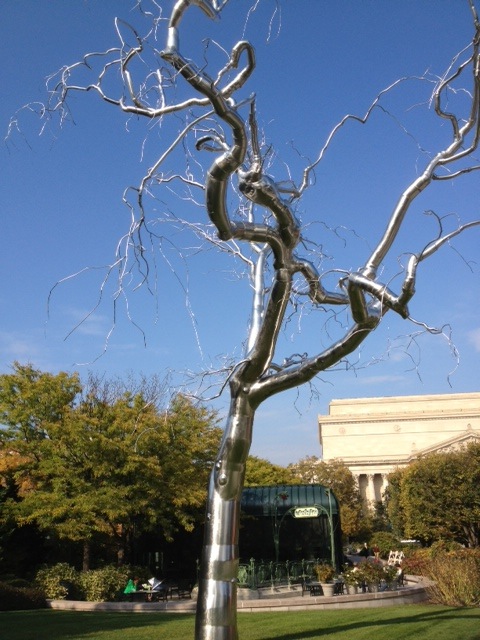 The ice-skating rink comes alive with music in mid-November through mid-March (weather permitting).
More information: Sculpture Garden
Sculpture Garden Hours
Mid-November through mid-March
Monday–Saturday, 10:00 a.m.–5:00 p.m.
Sunday, 11:00 a.m.–6:00 p.m.
Mid-March through mid-November
Monday-Thursday and Saturday, 10:00 a.m.–7:00 p.m.
Friday: 10 a.m. - 9:30 p.m.
Sunday, 11:00 a.m.–6:00 p.m.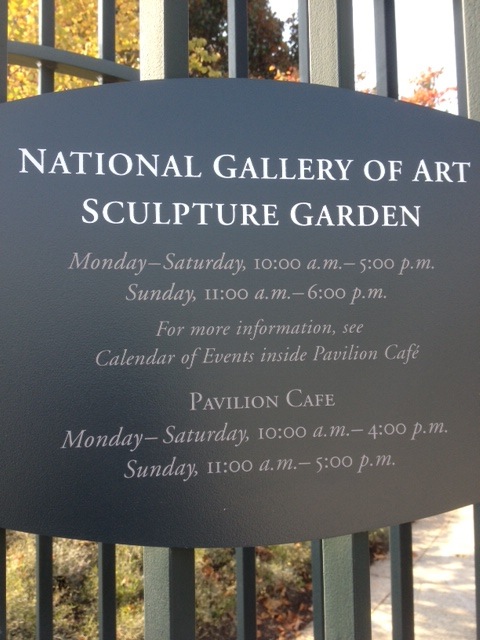 The garden is worth a quick look if you are visiting Washington D.C.