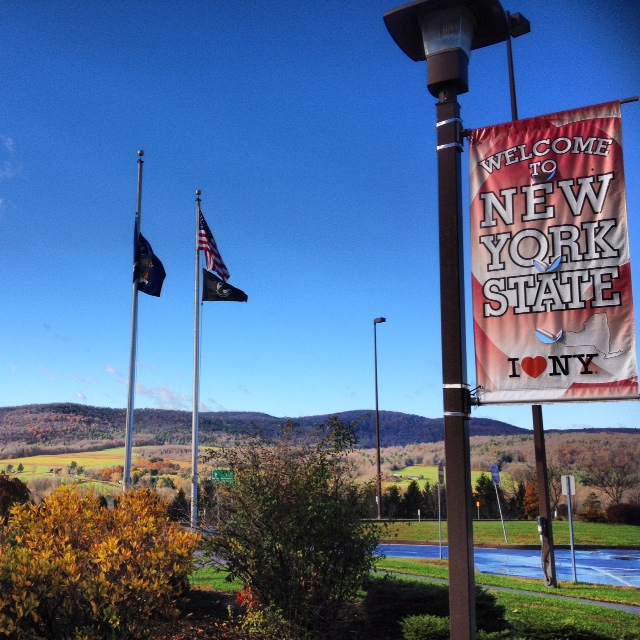 We've been on road trips through thousands of miles in the East Coast of United States. Most recently our trip took us through Jacksonville FL, Charleston SC, Washington DC and Hazleton PA before arriving at our home for 13 weeks in New York state.
Road trips in America are easy and convenient compared to some countries we've been. Almost every city has some type of accommodation for travelers. For this trip we were loyal to just one hotel brand, Marriott. I felt like we know the company culture and the different categories of hotel better after this trip.
Here are four properties we stayed in while traveling the 1,500 miles on the road for five nights.
Courtyard Jacksonville Mayo Clinic /Beaches in Jacksonville
This was our least favorite hotel among the four. Marriott's Courtyard is in the upper-moderate category and is designed for business travelers who want to maximize their time on the road.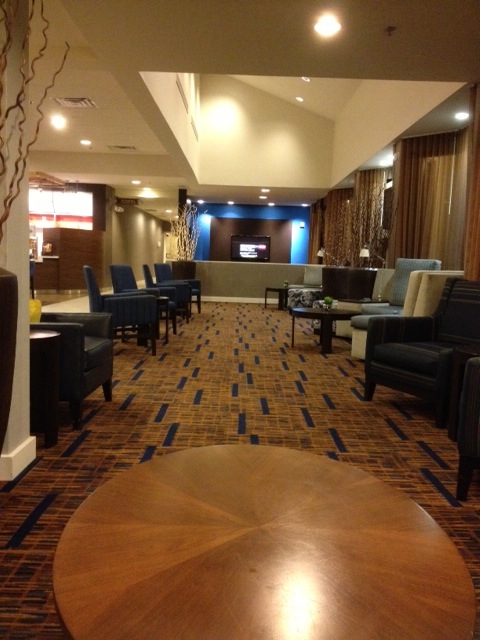 All Courtyards usually have café where you can grab a quick bite before going on the road again. Breakfast is not included in the price.
We could have chosen a property closer to I90 and not have to spend so much time driving to the beaches of Jacksonville and away from the I90 highway. Our intention was to head north to Charleston as quickly as possible and Jacksonville was just a quick stopover for a night. The hotel is located next to Mayo Clinic and is catered for patients and their families.
The rooms were big enough for four. Our late arrival meant we had to look for a restaurant near the hotel or order Domino's Pizza because the cafe closes every night at 10 p.m. (not a good thing!)
Location: 14390 Mayo Boulevard, Jacksonville, Florida 32224.
Spring Hill Suites by Marriott North Charleston
Our family likes Spring Hill Suites in the Marriott Select Service category hotels. The rooms are spacious and you can choose either a king or two queen beds. Each room has amenities like microwave, small refrigerator, free WiFi, coffee maker and a wet bar.
The room has a sitting area where one of the sofas can be converted into a bed. They have an in-room hair dryer, iron and ironing board, complimentary hot breakfast and complimentary coffee, tea and hot chocolate throughout the day. Guests also receive complimentary USA Today and The Wall Street Journal.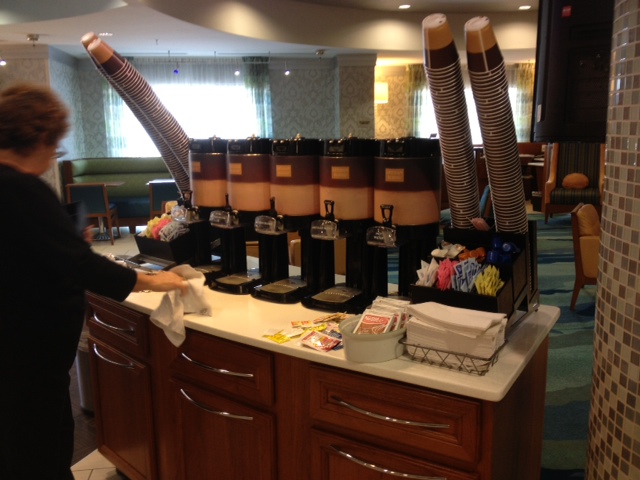 Spring Hill Suites price is usually lesser than the Courtyard. The North Charleston Spring Hill Suites had friendly front desk staff and our room was very clean with firm beds and clean towels.
Location: 7535 North Forest Drive, North Charleston, SC 29420.
JW Marriott Washington DC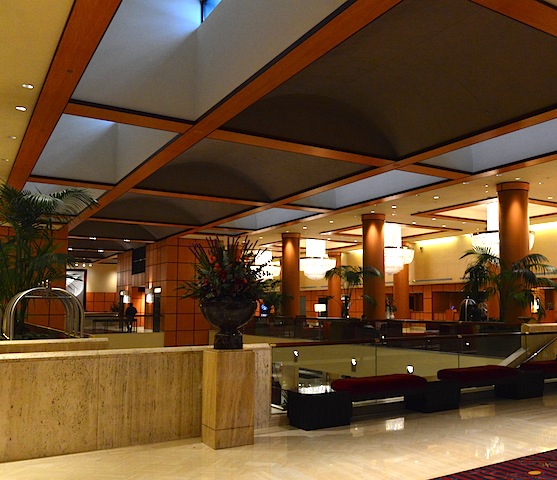 We like the location of JW Marriott Washington where we were able to walk everywhere during the day and night. It is only 12 minutes walk from The White House, half hour walk from Lincoln Memorial and 20 minutes walk to the Capitol Hill.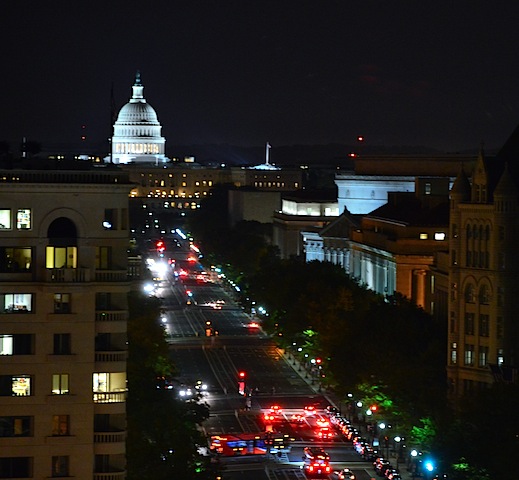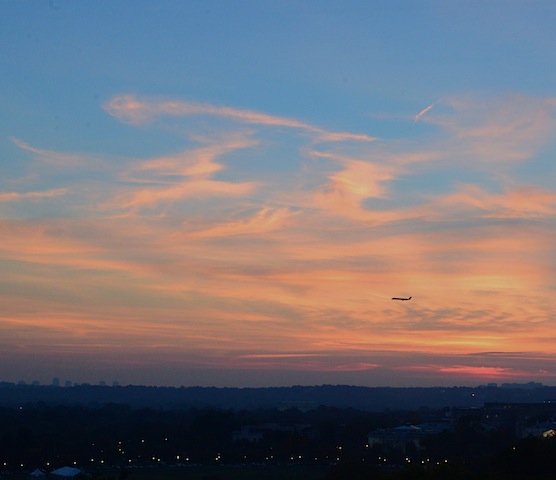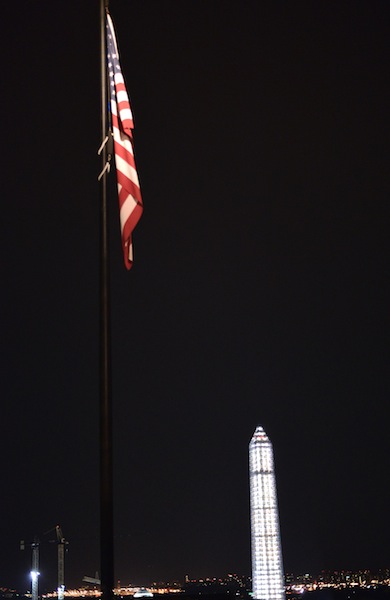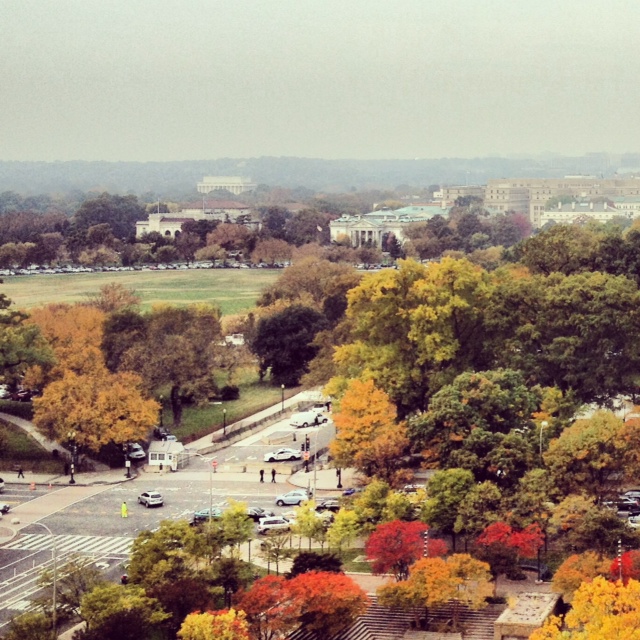 Our 12th floor room allowed us exclusive access to the 12th floor balcony with a view of Washington Memorial, Lincoln Memorial, Capitol Hill and Pennsylvania Avenue. Inside the hotel is a Starbucks café, a few restaurants and the friendly concierge named Raj who likes the Double Decker bus tour.
Overall the hotel staff was very courteous and friendly including the bellman, security and front desk. The JW Marriott Washington is categorized as luxury hotel brand for Marriott.
I think it is more cost-effective to stay in the heart of Washington DC because no taxi or tours are required. It is easy to do a self-guided walking tour in Washington DC.
Location: 1331 Pennsylvania Ave NW, Washington, DC 20004
Fairfield Inn and Suites Hazleton PA
There was a heavy downpour when we arrived without a reservation at Fairfield Inn Hazleton. We wanted flexibility during the last night of our road trip and opted to travel without a hotel reservation.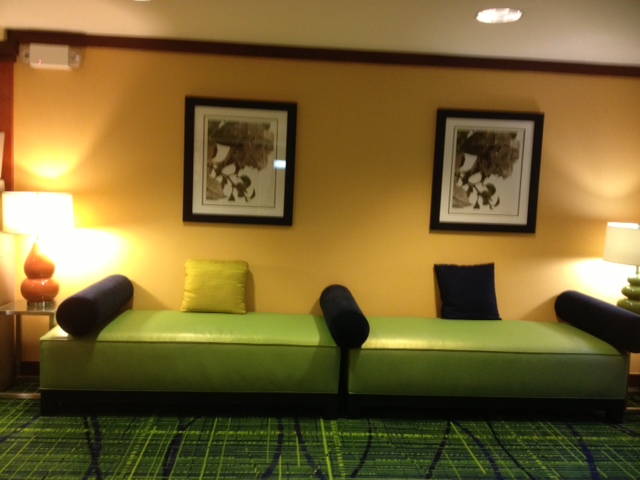 Apart from the luxurious treatment of the JW Marriott category, Fairfield Inn Hazleton has all the components of a great hotel – friendly staff, clean and quiet room with comfortable beds and hot breakfast.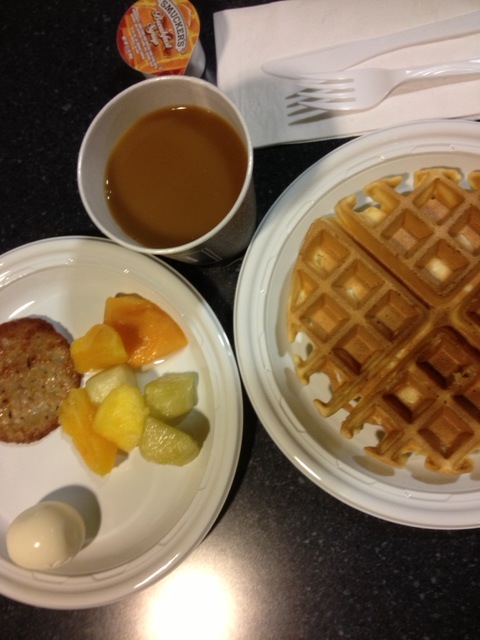 They had a tray of oatmeal and chocolate chip cookies ready for guests in the lobby at night. Our room's toilet did not flush well and the reception made the change almost immediately.
It is located a few steps from the highway and Damon's Restaurant is just in front of the hotel making it easy to get a quick bite at 10 p.m..
The hotel has honest workers. My husband left his iPhone and charger in the bathroom. The hotel sent both items to our home in New York. That is a huge PLUS!
Location: 18 State Route 93, Interstate 81 & Route 93, Hazleton.
It was a great experience to stay with Marriott throughout our 5 days/4 nights road trip from Florida to New York. I would recommend reserving rooms during peak season but for off peak it would be fun to have flexibilities.
I like making reservations directly with Marriott because of these reasons (taken from Marriott's website):
•    The right to pay when you check out, and not a moment before.
•    The right to set your room preferences.
•    The right to change your reservation without paying extra fees.
•    The right to earn Marriott Rewards® points when you stay.
Do you usually make your hotel reservations in advance when going on a road trip? Which is your favorite hotel brand? Let us know.