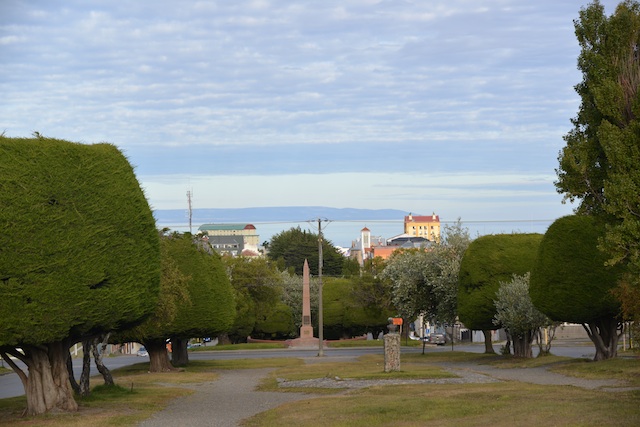 Strangely, when I walked around Punta Arenas after leaving our luggage in our hostel the morning we arrived, I felt as if I was in a place I had been before. It felt like Almaty, Kazakhstan. I couldn't tell what it was.
Was it the air? The weather? Was it the gloom and rain on the day I arrived?  Or was it the neighborhood where the hostel was located? I couldn't figure it out but there was a certain air of seriousness in Punta Arenas.
I was excited! I'd looked forward to visiting Punta Arenas, the southernmost city in Chile - the great frontier and the uncharted land. Maybe that was how Almaty was when I visited over 20 years ago.
In 1841, the French and Argentinians were interested in expanding their territory to the areas surrounding the Strait of Magellan. Manuel Bulnes, Chilean President at that time, sensed the urgency to own Punta Arenas. So in 1843, he sent an expedition team from Chiloe headed by British Captain John Williams and Prussian naturalist Bernardo Phillipi on a schooner to take possession of the land.
By September 21, 1843, the land was claimed by Chile and a fort was built on top of Santa Ana hill. The hill now is also known as Bulnes, in honor of the President.
Punta Arenas was established as the main city of the region on December 28, 1848. The city has a great advantage because of its sheltered locale from the harsh winds and seas of Antartica. It is an important port for southern Chile. Today the only way to get to Punta Arenas is either by air or sea. If you want to travel by land, you'll have to pass through Argentina.
What to see in Punta Arenas?
Plaza Munoz Gamero
Punta Arenas was built just like most Chilean cities: a town square called Plaza de Armas with benches, statues, and trees. Plaza de Armas in Punta Arenas is also called Plaza Munoz Gamero. Surrounding the plaza are some of the best buildings representing the past in Punta Arenas including Casa Braun Menendez (Sara Braun Mansion) and the Cathedral. You'll find vendors and stray dogs in the park like in all the Plaza de Armas of Chilean cities and towns.
Mirador Cerro Del La Cruz
Alejandro, the owner of Hostal la Estancia, suggested walking up Cerro Del La Cruz to see the colorful wooden homes. From that vantage point, we were able to view the distant sea and the city.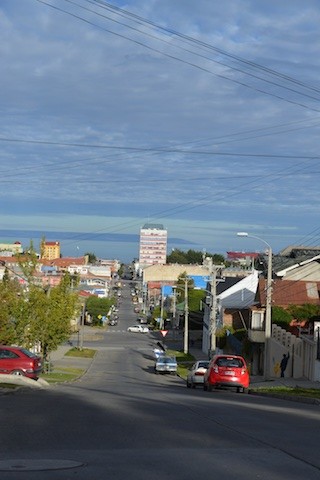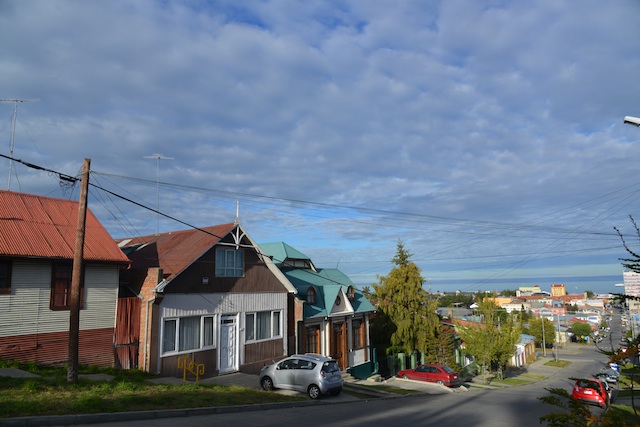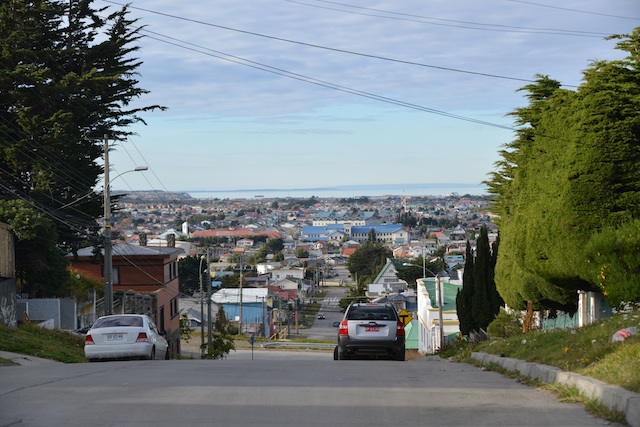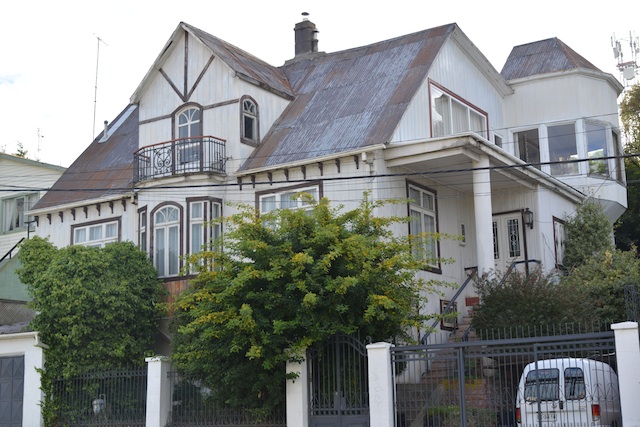 Manicured trees
If there was an award for the most perfectly manicured trees around the world, I would vote for the ones found in Punta Arenas.
Take a break or have breakfast at History Cafe
Try their pancakes, tea, and espresso.
Location: Lautaro Navarro 1065, Punta Arenas
Dine in La Luna Restaurant at O'Higgins Road
The one absolute food you must try when in Punta Arenas is centolla (king crab) - the eight-legged crustacean found in the Strait of Magellan. Or, if you don't like crustaceans, just get a Chilean salad and paila marina (seafood stew) for dinner.
Note: This is an updated article. The original was written on March 26, 2013.
Have you been to Punta Arenas? What are your favorite things to do?