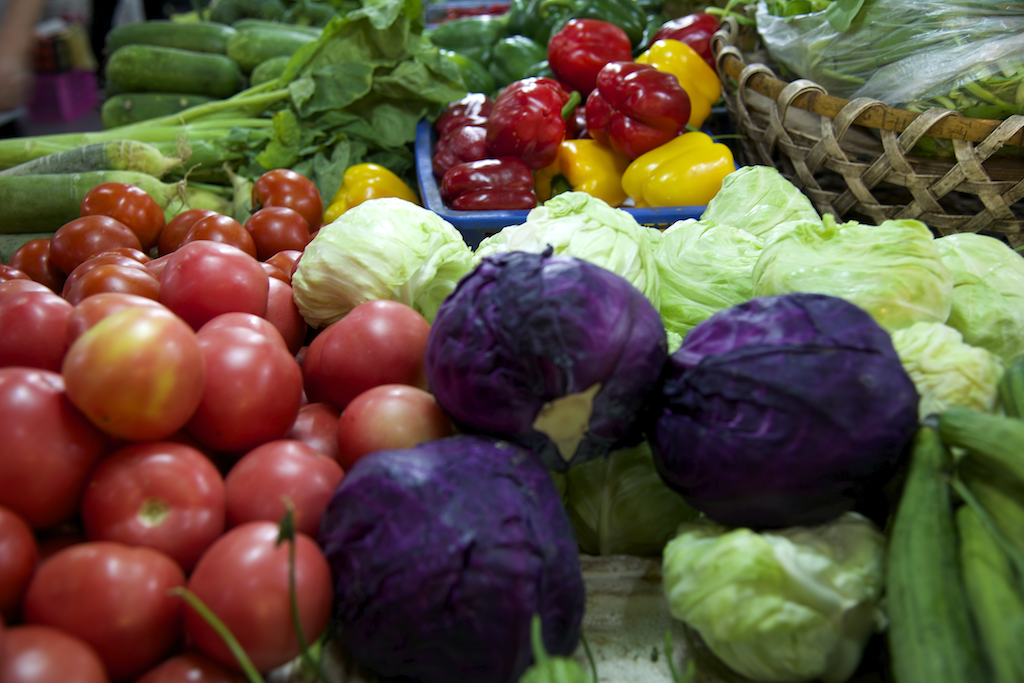 Without a doubt when in any city if you do as the locals do you'll get what the locals get. I watched a local couple waiting for wo wo tou (north-eastern steamed corn bread) in front of a store on Dagu Lu. I asked her how many she was buying and how much.
With her information I told the vendor I wanted the same thing. So I went home with six wo wo tou for 5 Yuan (about 90 cents for five).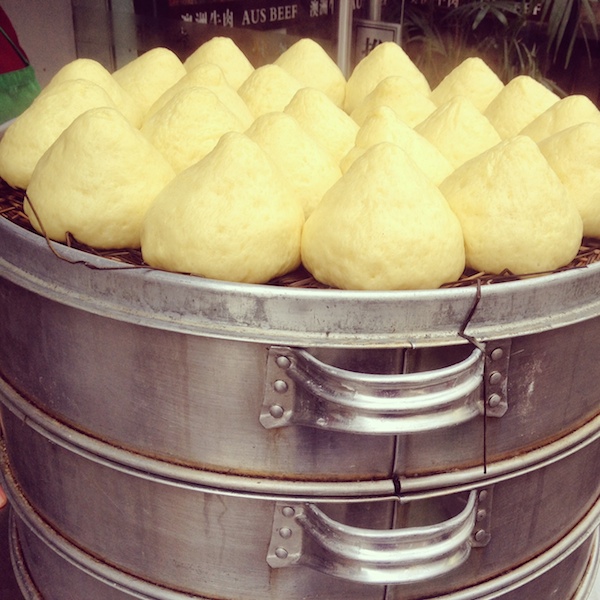 Buying fresh and cooked food like a local not only saves us a lot of money, but we were able to mingle with the locals and find out more about their food and culture. Here in Shanghai they eat lots of steamed buns. Their food is salty and oily.
My husband and I took a trip to the neighborhood food market on Dagu Lu. Take a look at the food market: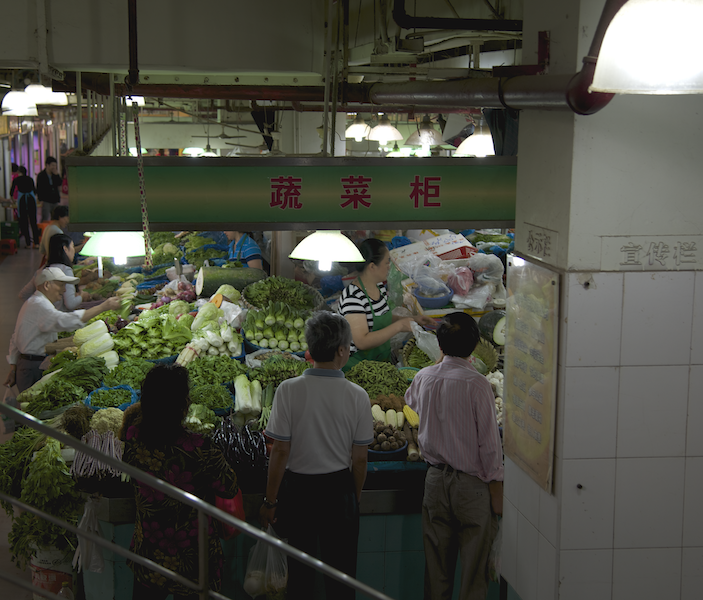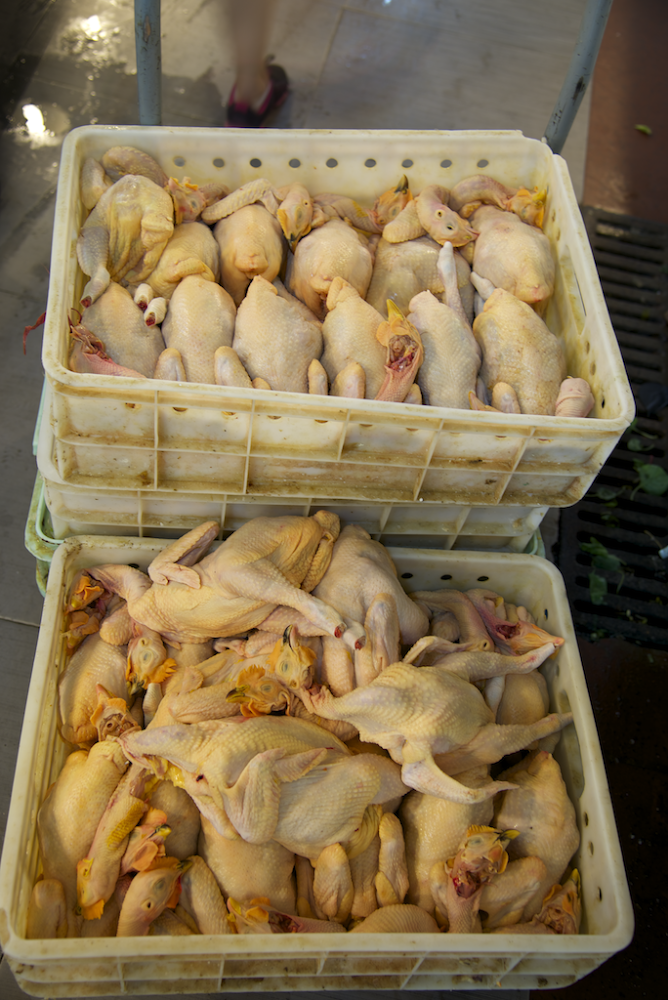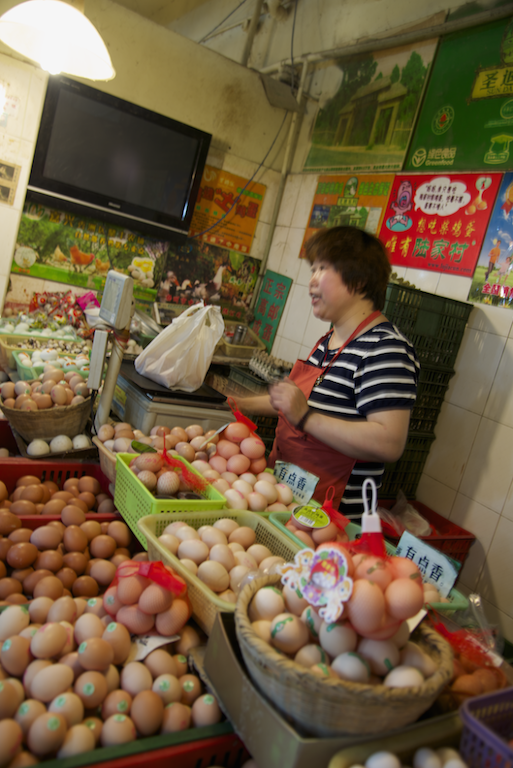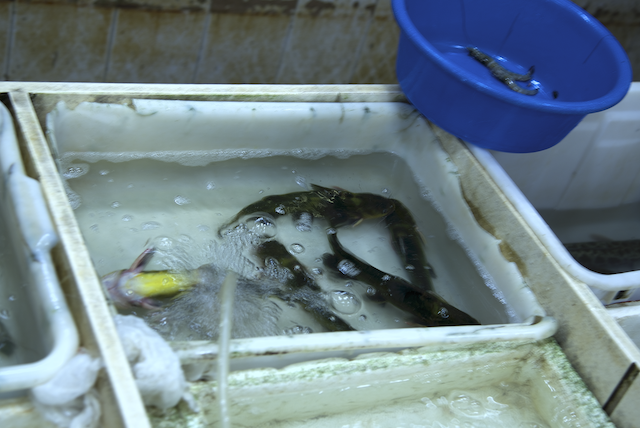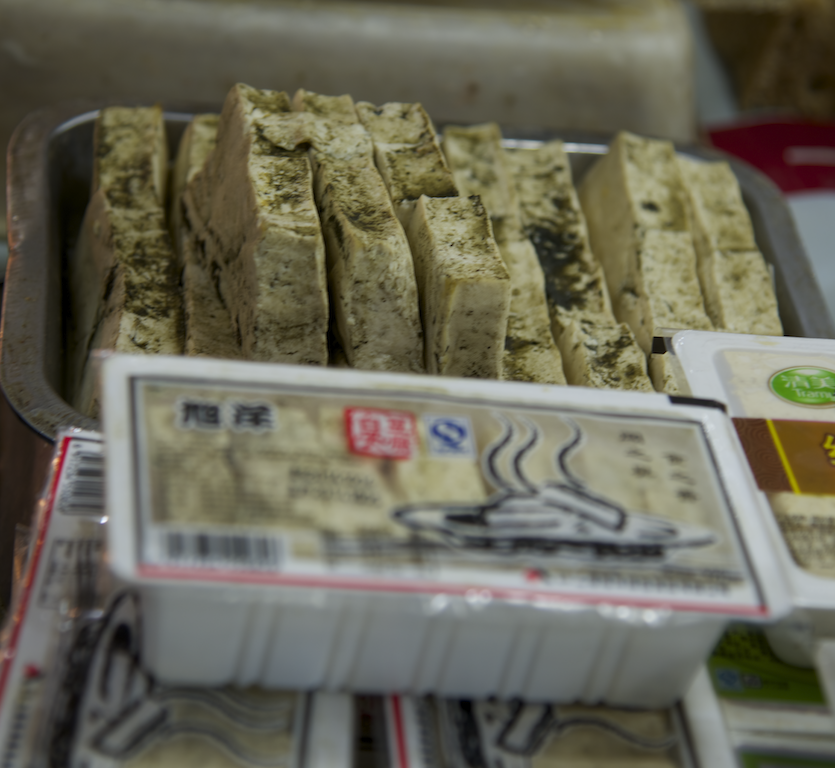 We spent 170 Yuan ($28) for three dinners, one lunch and snacks for six people. In our grocery bags were:
1.    1 fresh chicken (chopped in front of us)
2.    4 bunches of leafy local vegetables.
3.     ½ kg of rice noodles.
4.    10 grams of dried shitake mushrooms.
5.    3 types of tofu.
6.    1 kg of spare ribs.
7.    A few red chilis.
8.    1 large Chinese gourd.
9.    ½ kg sweet potatoes.
10.    8 brown eggs.
11.    1 pomelo.
12.    1 kg of red grapes.
13.    4 Asian pears.
14.     3 oranges.
15.    4 baozi (pork buns).
16.    6 wo wo tou (steamed corn bread).
17.    3 carrots.
There is a huge contrast between eating like a local and eating like a foreigner, in terms of price and ambience. On the same day I accompanied my daughter to the Four Seasons Shanghai for an afternoon tea. A western afternoon tea for one is 148 Yuan plus 15% tax.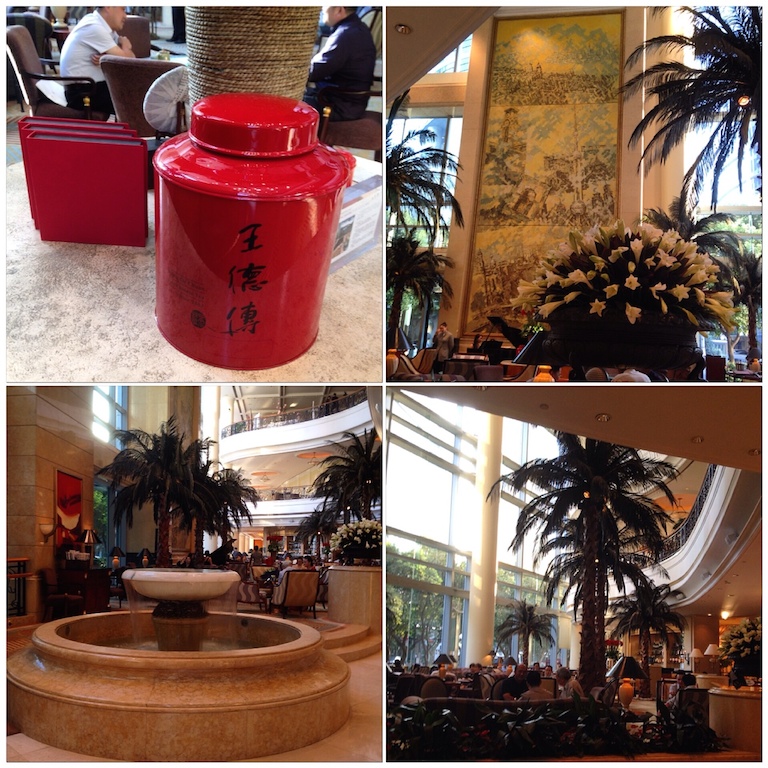 Our tea for one included four savory tidbits, a teapot of tea of choice and five sweets including one raisin cranberry and one mango almond scone. My regular coffee was 65 Yuan. Total before tax was 213 Yuan ($36) for two.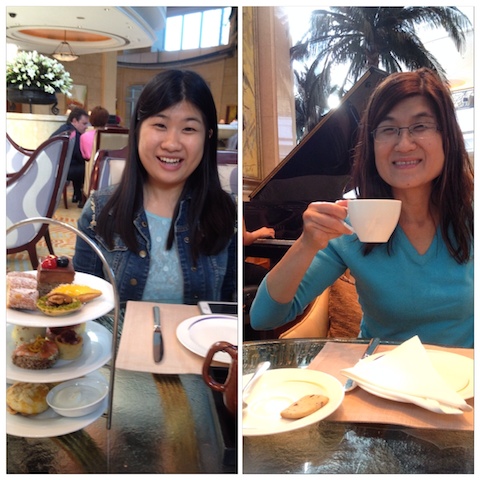 We have a choice when it comes to choosing food in Shanghai – go local or eat like a foreigner.
Note: Four Seasons Shanghai's afternoon tea is one of the cheapest in Shanghai.