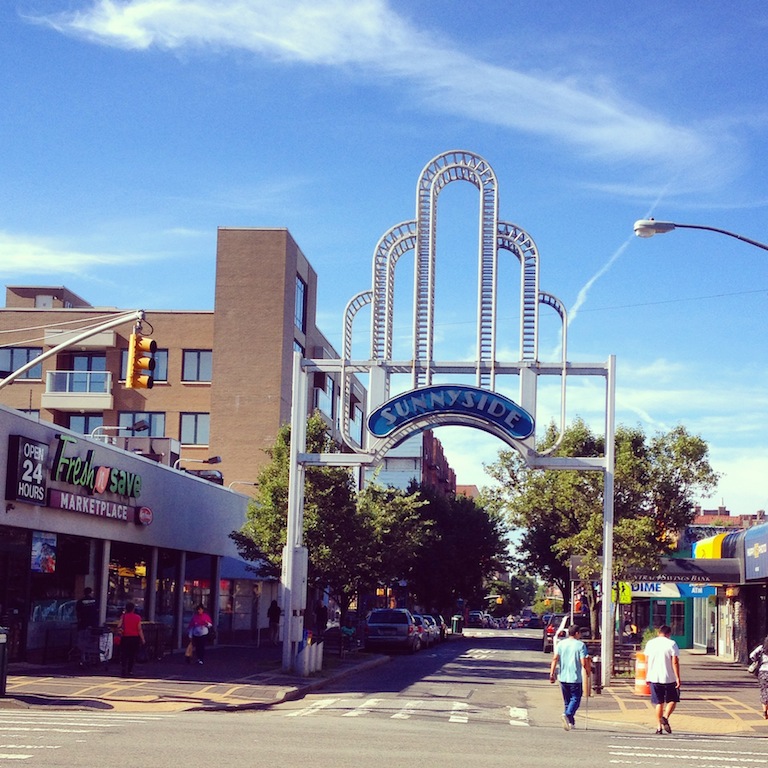 Named after an old tavern, Sunnyside was a farmland until the early 1900s when Queensboro Bridge was built in 1918. Then came the subway and by  the1920s the city folks and mainly Irish immigrants came looking for affordable housing with gardens and green spaces.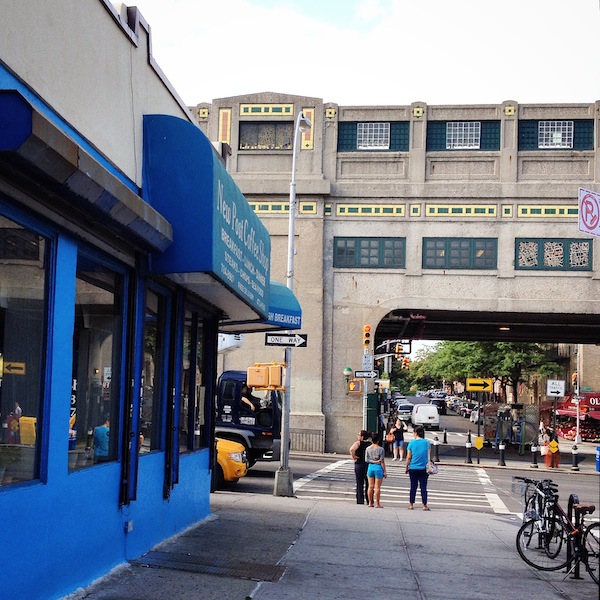 Today Sunnyside still maintains the tree-lined neighborhoods. Traces of Irish heritage are seen along Queens Boulevard's Irish pubs, mom and pop coffee places selling Irish Breakfast of black pudding and baked beans. On 41st Street is Butcher Block, one of the few Irish grocery stores in New York City serving corned beef, white and black pudding and… shish kebabs showing the diversity of the neighborhood!
We stayed in a 2-bedroom furnished apartment on 41st Street and Skillman Avenue in Sunnyside. The three months of living like a local had given us a preview of the diverse heritage and authentic ethnic food. Most of which are cheaper than Manhattan.
The train lines to Manhattan
Sunnyside is only 15 minutes (eight stops) from Times Square 42nd Street on the 7 train. We used the 40th Street train station to the city. If you want to get to Upper Manhattan to the Museum Mile, take the 7 train to Queensboro Plaza and change to a N or Q train to 57th Street and change to the green line.
Per subway ride is $2.75. You can purchase weekly or monthly subway passes.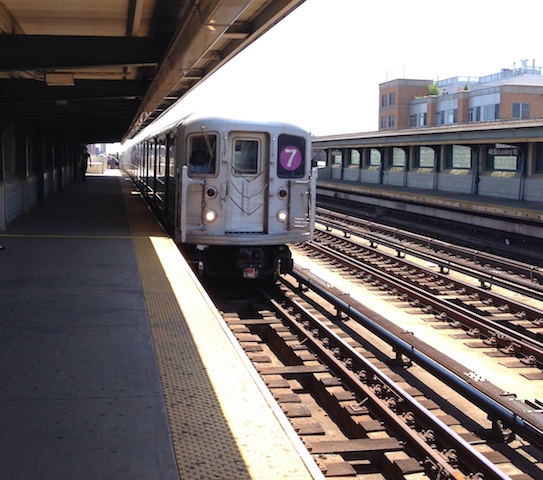 The accommodation
Our 2-bedroom furnished apartment cost $2,900 per month not including agent fees. Electricity was included up to $150. We had to pay the extra if it exceeded $150 per month. A full month deposit was required before moving in.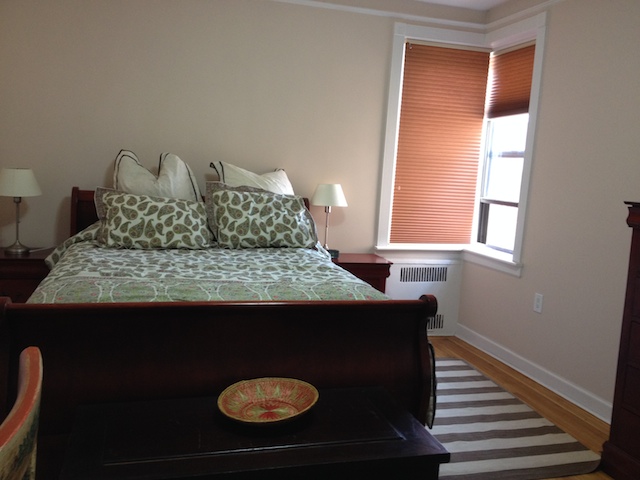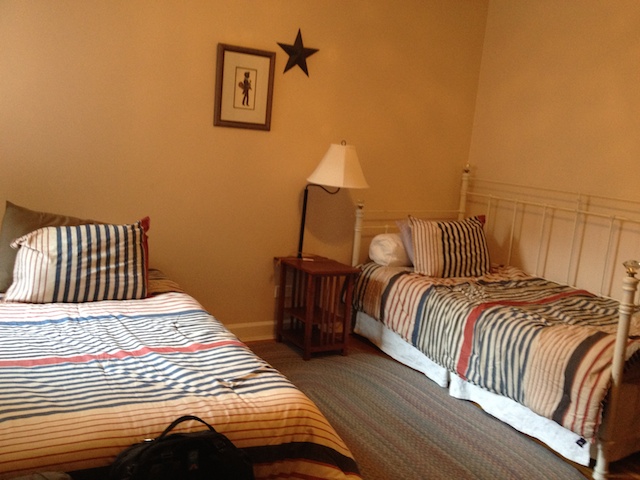 This apartment had everything we needed including fast internet service, laundry service in the basement at $1.90 per load and 35 cents per six minute for the dryer.
You can find out more about this apartment from NYHabitat.com. There is a finder's fee.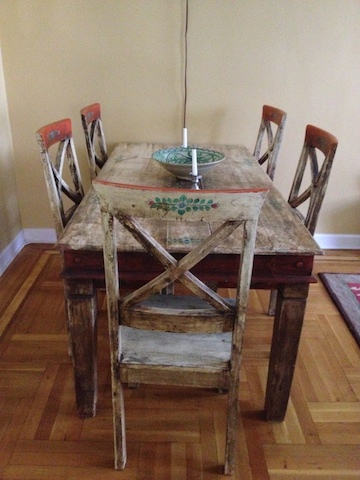 If you prefer hotels, try Fairfield Inn By Marriott on Van Dam St. in Long Island City or Wyndham Garden Long Island City. Both hotels are close to Sunnyside. On a separate trip we stayed at the Fairfield Inn. Please read the review here.
AirBnB.com has several listings for Sunnyside apartments either sharing or whole apartment. My experience with the hosts was a little strange (non-responsive and not friendly hosts) compared to hosts in other parts of the world.
Where to shop for food
We prepared most of our meals in the apartment. The best places to shop were Food Bazaar and Fresh Market. Food Bazaar is located in Northern Boulevard Astoria, a 15 minute walk from our apartment. Fresh Market is located on Queens Boulevard and 46th Street.
We cooked 75% of the time at the apartment. Here are a few of the beautiful dishes: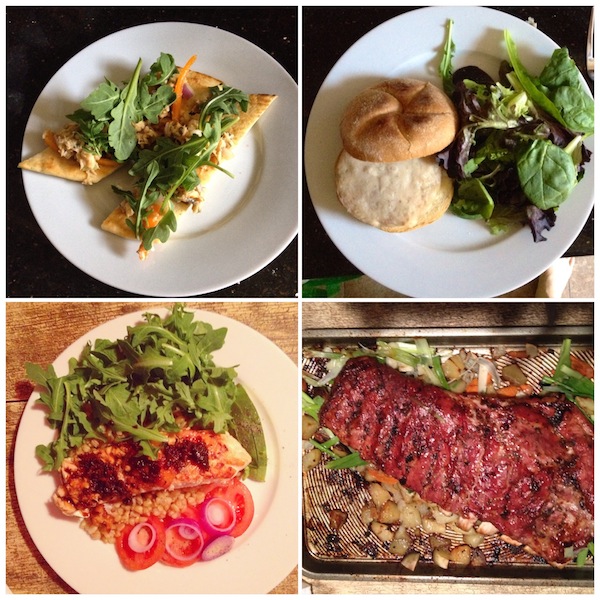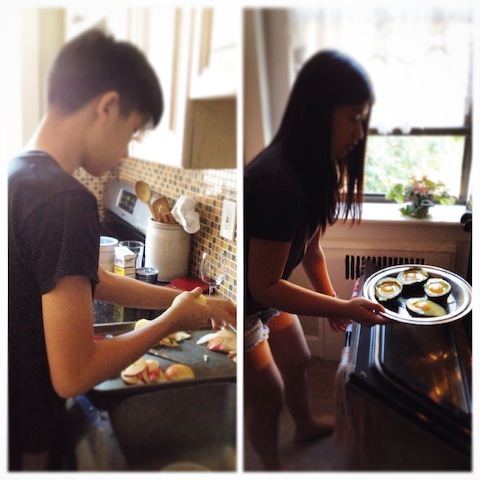 Here is a list-
Food Bazaar
Fresh Market/Keyfood
Metropolitan City Market on 43rd Street
Best ways to carry all your grocery is to get a shopping cart. Here was one provided by the host of our apartment in Sunnyside.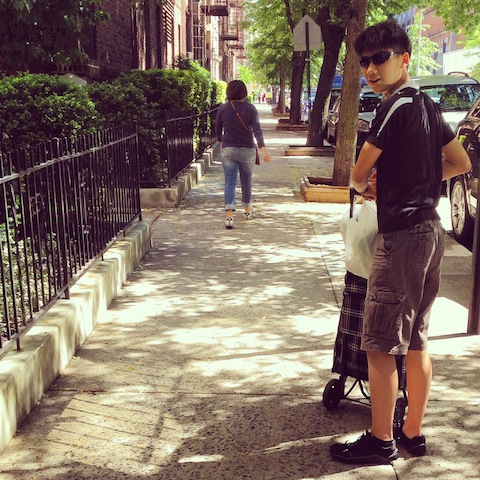 Places to get gourmet and specialty food
Parrot Coffee European Gourmet Food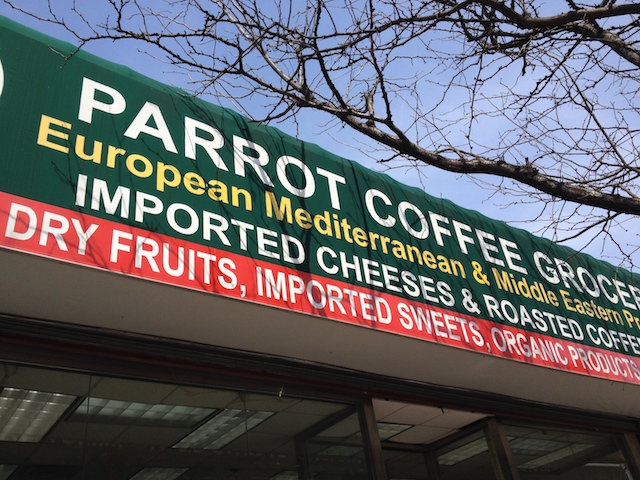 This is where we got Lithuanian and Turkish breads, European cooked food and specialty coffee. They have a variety of coffee beans with price ranging from $6.99 to $8.99 per pound. You can select the whole beans and get it ground by the friendly Romanian store helpers.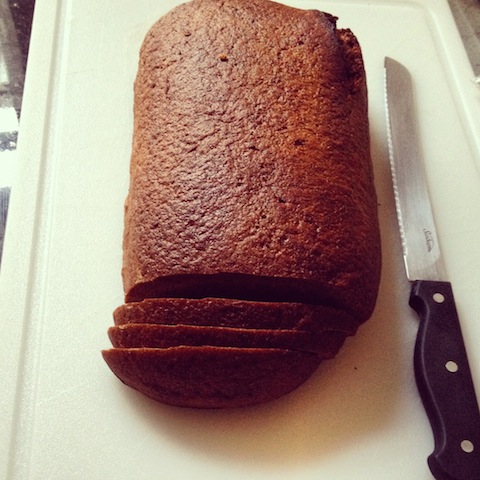 Location:
45-15 Queens Blvd, Sunnyside, NY 11104
Tel 718 392-4515
European Meat Market
At the corner of 43rd Street and 43rd Avenue serves all types of freshly made sausages, salami, cured meat, fresh meats and head cheese. Head cheese was the most interesting piece of cured 'meat' I had from the European Meat Market.
Head cheese is not cheese but a jellied looking thing made like a big sausage from the head of a pig or calf with chunky pieces of meat probably from the head of the pig.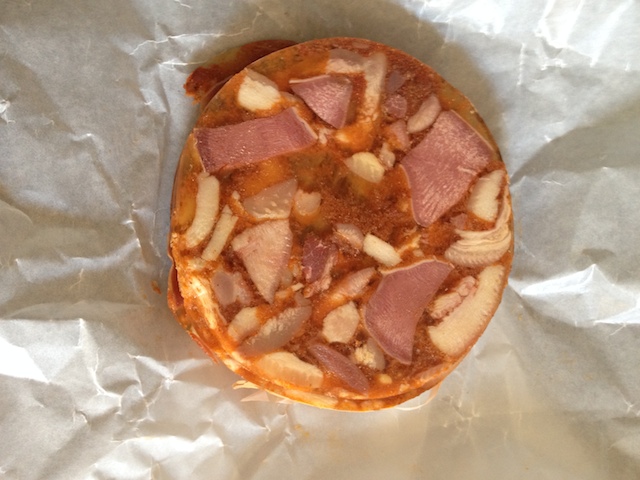 European Meat Market is a must visit establishment in Sunnyside. You will find sausages hanging from the ceiling and the sweet Romanian ladies speaking in Romanian and English.
It is closed on Sundays.
Baruir's Coffee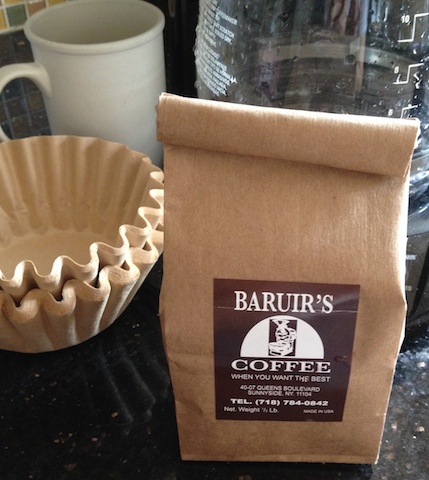 Baruir's Coffee has been in business since 1966. The current owner's father started the business when he arrived from Romania. Coffee is freshly roasted in the store. You can buy by the pound at $8.99 either ground or whole bean.
Butcher's Block
This is an Irish grocery store on 41st Street close to Queens Boulevard. Inside you will find cooked food, imported food from Ireland, fresh meat, fruits and vegetables and drinks.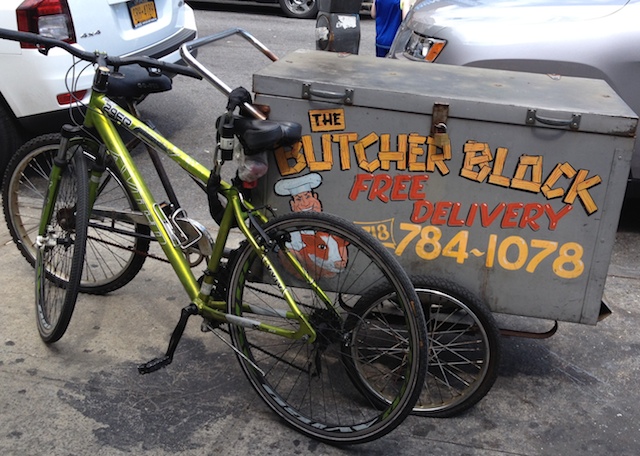 Delivery is available if you can't get to the store. Here is the motorcycle for delivery.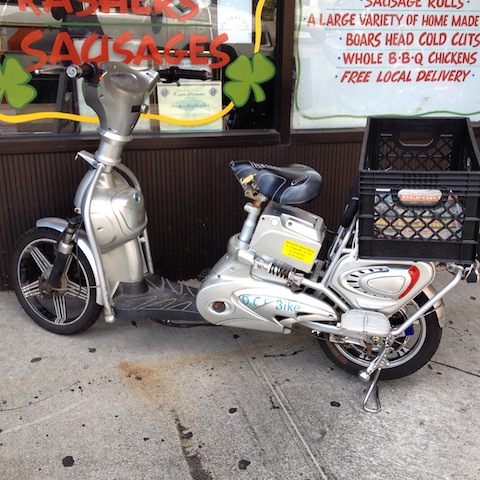 Restaurants, cafes and diners
Sunnyside has so many ethnic foods to choose from and we didn't get to all of them. Here are just a few that we tried and would recommend.
Souk El Shater
This tiny Lebanese restaurant is located on Queens Boulevard next to a funeral home. It has only four stools if you want to eat in. Most people just grab their meals and go.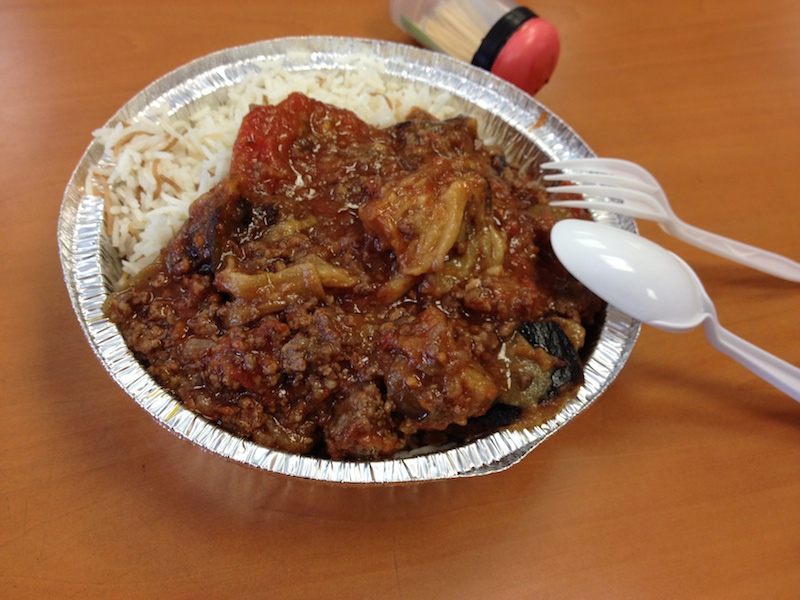 One big serving of rice with a choice of meat is $6. You can choose from the freshly made eggplant on basmati rice, potatoes with chicken on rice and other variety of one dish meals. Or get gyro, homemade hummus, creamy babganoush or falafel.
Nita's European Bakery
This Romanian bakery is my favorite place for cakes and desserts. We bought a Romani rapsodia cake for a birthday celebration. This is a specialty cake made with raspberry mousse on vanilla sponge cake layered with whipped cream and chocolate ganache.
Cost: $25 per cake.
Nita's has a variety of freshly baked cookies and small delicacies like this Romanian savarina made with dough soaked in rum syrup after baking and a generous serving of fresh whipped cream.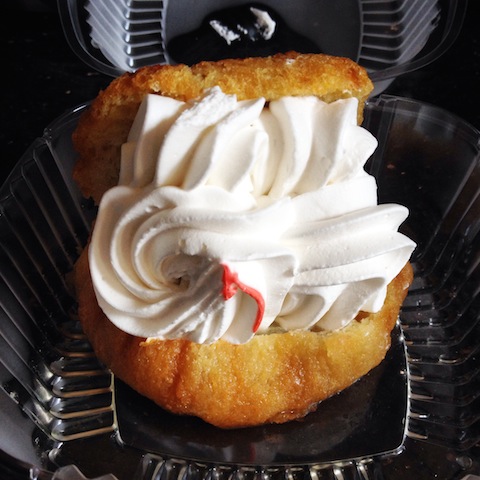 Note: Cash only
Romanian Garden
Having little knowledge of Romanian food we ordered stuffed cabbage with polenta and sausages with fries as suggested by the Romanian server. Both dishes were huge at a price of $26 including tax.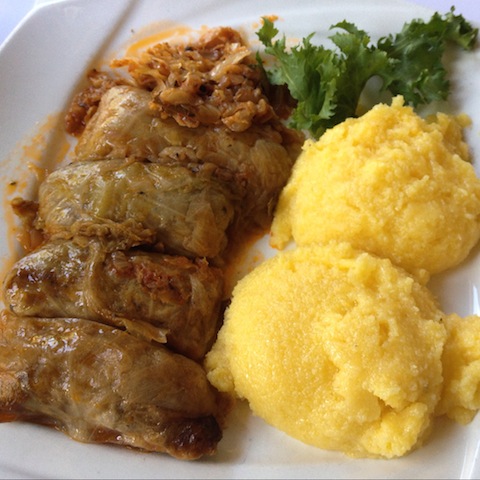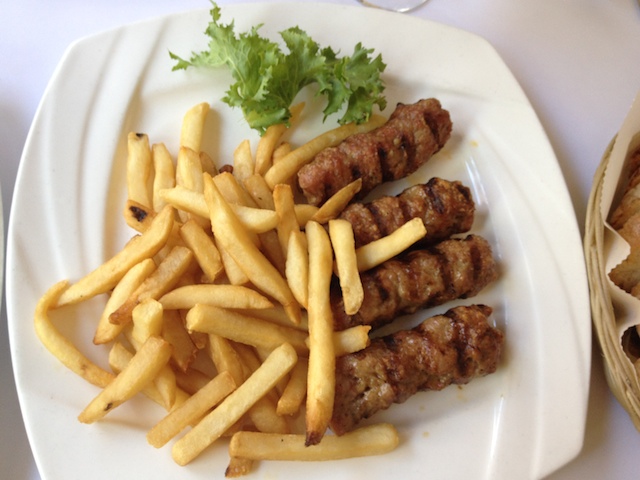 The Romanian Garden according to our Romanian born doctor in Sunnyside is the best Romanian restaurant in Sunnyside. In fact many of the Romanians restaurant are gone now as Romanians either moved away from Sunnyside or left for Romania.
Note: Cash only
Romanian Garden has sidewalk seats during warmer days.
Location: 4306 43rd Ave Sunnyside, NY 11104
Alpha Donuts
Alpha Donuts, a classic New York greasy spoon serves Irish breakfast and coffee 24 hours a day. This place exudes the glory days of mom and pop shops in main street America.
Read more about this place on my other website: coffeesphere.com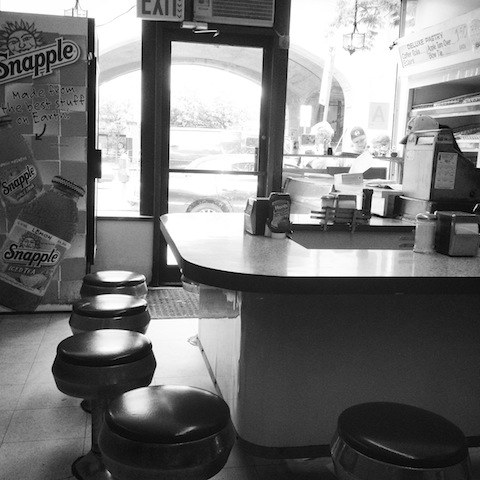 Location: 45-16 Queens Blvd, Sunnyside, NY 11104
Oki Japanese Restaurant
This is a cheap place to eat Japanese inspired food. Chicken teriyaki lunch is $6.75 served with gyoza (dumpling), teriyaki chicken, miso soup, rice and salad. Tempura lunch is $8.50.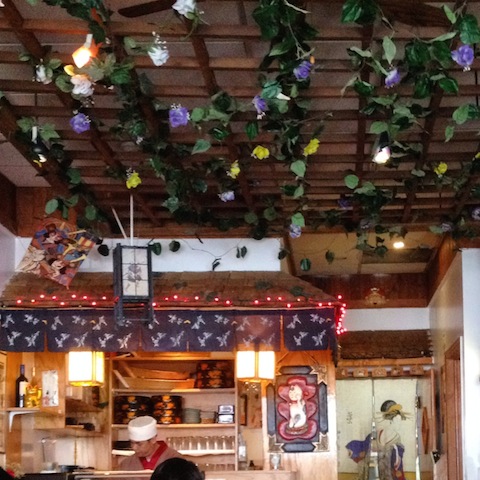 Location: 45-11 Queens Blvd, Sunnyside, NY 11104
I Love Paraguay
I Love Paraguay is the name of the restaurant. We had visited Paraguay during our eight countries eight months stay in South America and have learned more about the soup and sopa (a type of bread).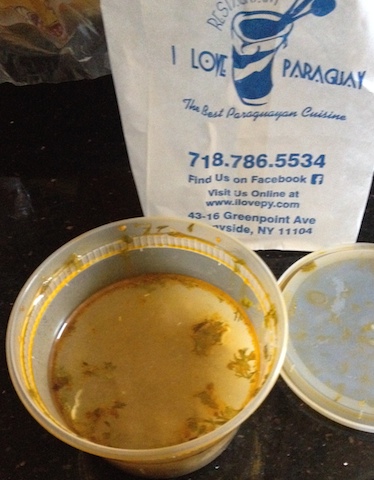 The restaurant has different authentic soups every day throughout the week. We visited on a Wednesday and it was beef with vegetable soup. Each small soup is $6.25. Chicken empanadas are $2 each.
Information: I Love Paraguay Restaurant
Caffe Bene
This Korean coffee shop chain opened one month after we moved to Sunnyside. You can read about our experience here.
Location: 41-31 Queens Blvd. Sunnyside NY 11104
Sunnyside Pizza
This tiny store located in front of 40th Street train station has the best pizza in Sunnyside. Owner Mike is friendly and takes pride in his pizza. We had spinach and buffalo chicken pizzas.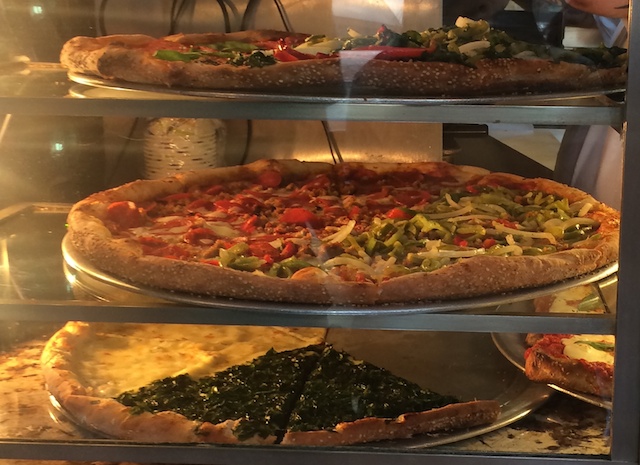 Both were amazingly fresh and good as promised by Mike.
Information: Sunnyside Pizza
Where to buy wine and beer
Superior Market/Beer World
This tiny supermarket has all types of beer from around the world. Even if you are not a beer drinker you may find yourself getting educated on beer when you visit this place.
Take a look at the beer signs outside the store.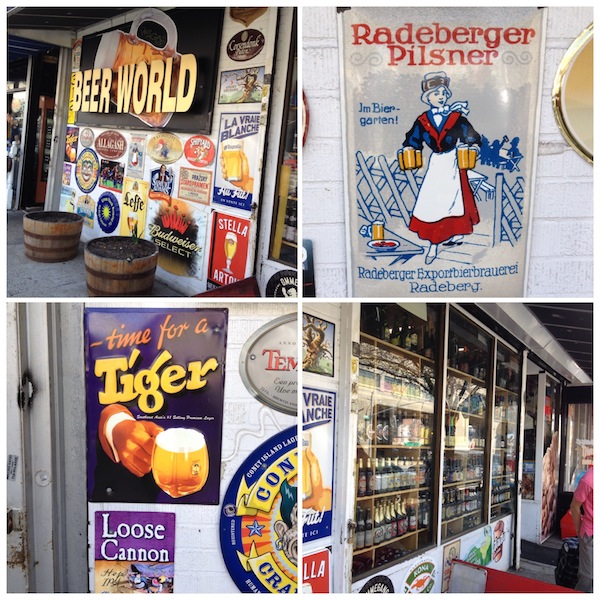 Location: 40-08 Queens Blvd, Sunnyside, NY 11104
Lowery Liquors and Wine Company
Has the best selection of wine from South America, California and Italy. You get a discount if you buy a dozen.
Location: 4014 Queens Blvd, Sunnyside, NY 11104
Parks, playgrounds and Gardens
We lived next to Torsney Playground on Skillman Avenue next to the Sunnyside Yard for Long Island Railroad. The park is equipped with benches, play equipment, wading pool, softball field, bastketball courts, restrooms and dog area.
Locals usually hang out at the park with children or chatting away with friends. On Saturdays from 8 a.m. to 3 p.m. the place comes alive with Sunnyside Geenmarket. Vendors from as far as Finger Lakes New York bring their fresh produce of herbs, eggs, vegetables, meat, cheese and wine to share with the locals.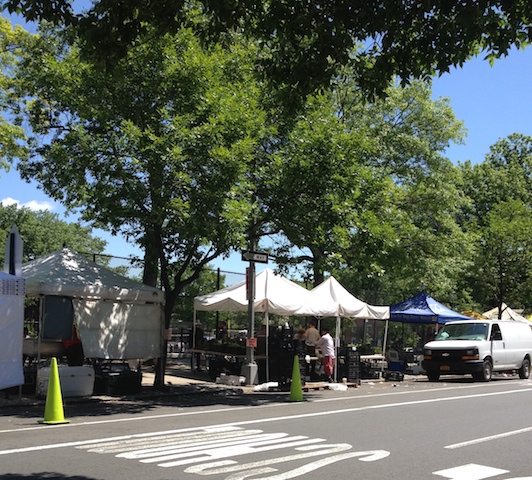 Sometimes string musicians are available to entertain shoppers and bystanders.
Information: Sunnyside Greenmarket
Tree line neighborhoods are everywhere in Sunnyside making it a great area for running and walking. We have established two routes for running. One is from 41st Street to 51st Street in Woodside on Skillman Avenue. Another is through the tree-lined avenues between Skillman Avenue and 38th Avenue.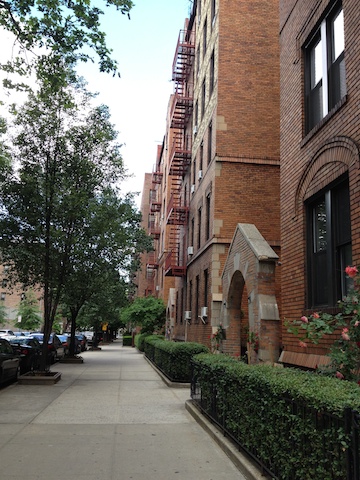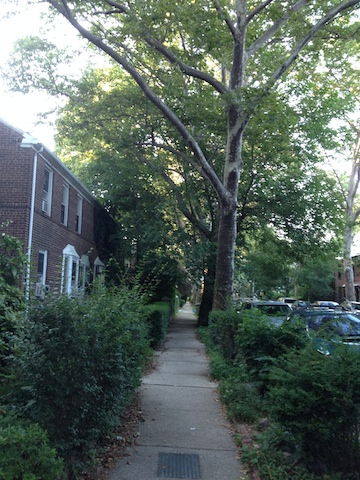 The Sunnyside Garden Park on 39th Avenue is a private garden for residents residing in certain areas of Sunnyside. This garden was created in 1926 and is operated by members of the community.
Information: Sunnyside Gardens Park
The YMCA in Sunnyside
The YMCA is located on Queens Boulevard and 32nd Street close to Rawson Avenue train station.
Membership is available for single, family or youth. Youth membership month to month is $42. An adult with a teen/child is $70 per month. This is an affordable place to workout. The YMCA has a swimming pool and extensive workout equipment. If you have a YMCA membership in your hometown or anywhere in the world, remember to bring your membership card to get full access to the Sunnyside YMCA.
I think Sunnyside is the next great neighborhood of Queens New York. Every evening while walking through the neighborhood I see cafés and restaurants filled with young people dining and socializing. One of these places I've yet to visit is The Dog and Duck Restaurant on Skillman Avenue and 45th Street.