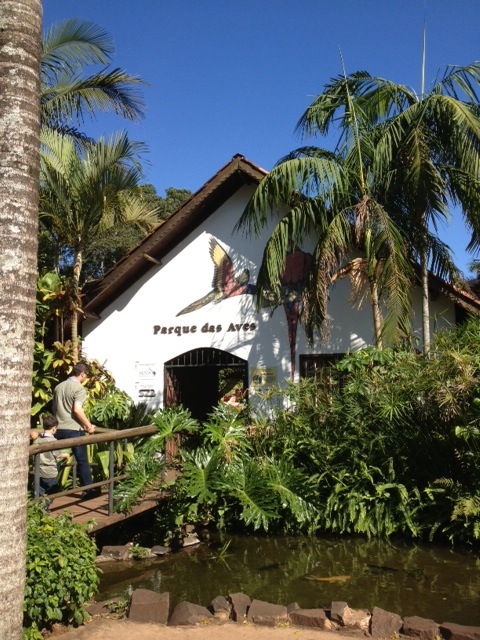 A must see at Iguazu Falls Brazil is the Bird Park (Parque das Aves). This 12 acre Atlantic rainforest park gave us an opportunity to be in close contact with birds and butterflies. We may never have a chance to see them outside the park. We photographed, observed the behavior of the exotic birds and listened to their voices in an almost natural environment.
This well organized bird park was started by Dennis and Anna Croukamp, a German couple in 1994. The main purpose of having Parque das Aves was to rescue and shelter the injured, reproduce native species, reforestation and environmental education. It is a center for nature conservation and according to the park's brochure:
We give you, the visitor, a unique experience of direct contact with the natural world and your entrance fee helps them us to continue with our work.
About half the birds in the park are born in the park. If you like toucans like me, you will find a variety that sat on the fence and fly from place to place enjoying your company. There are macaws, flamingos, rheas, ostriches, cassowaries, owls, conures, hummingbirds, screamers and more.
In one huge cage were all sorts of butterflies. These butterflies will even land on your hands, arms or shoulders if you stay long enough. You can hear the flapping of hummingbirds as they get close to the colorful artificial flowers for a drink.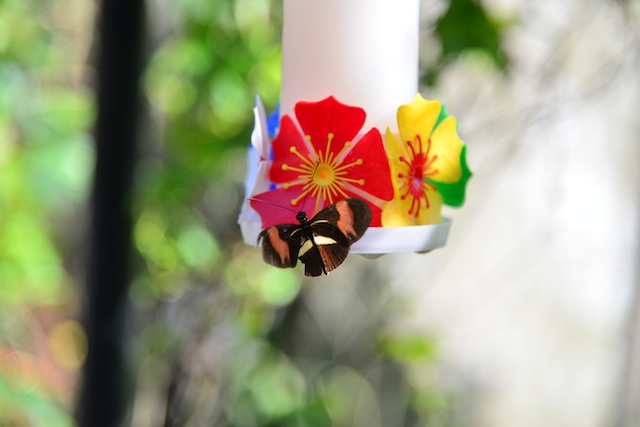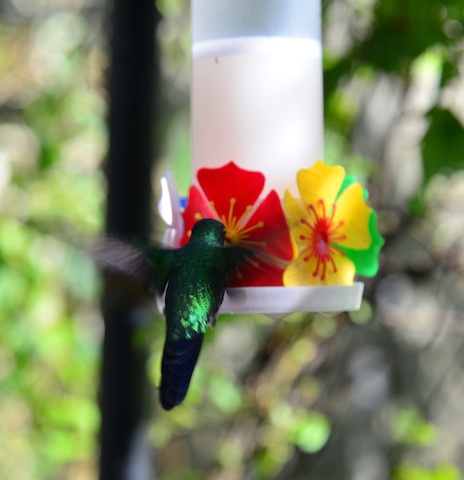 The park is located across the street from the Iguazu Falls' helicopter launching pad and the Iguazu National Park. Two local guarani men stood at the rest area with their costumes and entertained guests with their traditional music.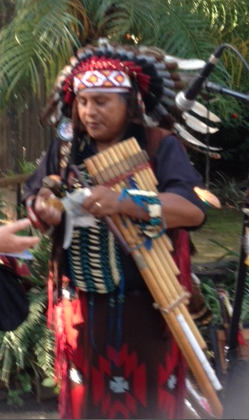 Note: Av. Das Cataratas, km 17.1, Foz do Iguacu, State of Parana, Brazil
These are  signs I found on the way out from the park: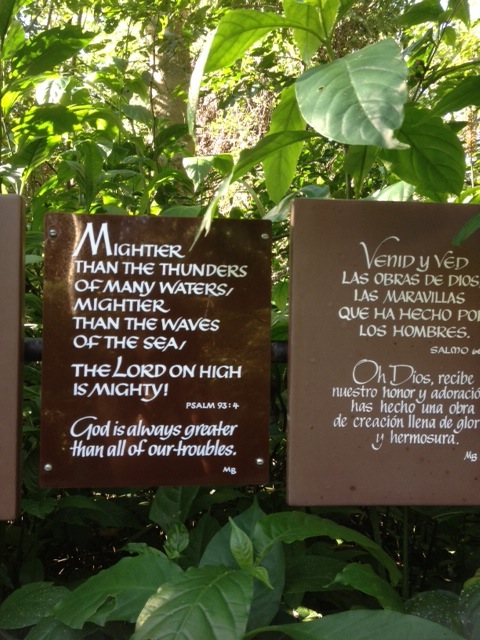 I highly recommend this Bird Park if you are visiting the Brazilian side of Iguazu Falls. Have you been to Iguazu Falls? Let us know by commenting below.