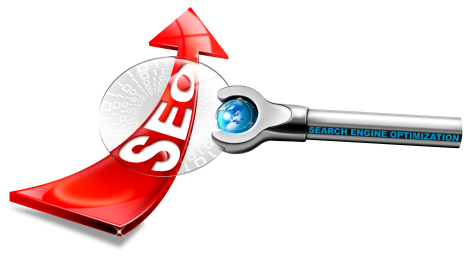 How could a blog not make any money? Quite easily the opposite, it turns out, once some marketing strategies are put in place. If you are new to content marketing, continue reading…
Gary Vaynerchuk said in his book Crush It, 90% of the people I hear from are in complaint mode, usually to the tune of, "I'm working hard and I'm crushing it and nothing's happening."
His question to them was, how long have you been at this? According to Gary, you don't build businesses in six weeks, two months or six months. He continued: patience is the secret sauce. Likewise if you are using content marketing for the first time. It takes time, consistency and strategy.
I have business owners who turn to me for sales copies or content writing every week. I've seen two extremes of impatience that led to poor results.
One extreme is all about buy now, buy my products, you need this now, links and more links to sale pages. There is absolutely no engagement or interest in knowing their ideal clients.
It is all about, hey, I'm writing to you because I've found this great product and you've got to buy it now. Or, hey, this is the absolute must have and sale ends in 24 hours. You need to buy it now.
Every autoresponder email sent is about selling a product with links to a sales page for the products.
Have you seen those?
Another extreme is, there is no Buy Now button and no sales pages on the website. Some of us are afraid that we might be too pushy and salesy, ending with no sales pages or nothing that directs readers or prospects to buy.
We have seen so many sales representatives who stalk us to join or buy from them. So the chill factor sips in and we are just making ourselves run a non-profit website. A website full of great content, plenty of engagement but no profit. No sales pages or call to action.
Ever felt that way?
Why do you create content on your website or send autoresponder emails?
Copyblogger has a great article recently called The 10-Step Content Marketing Checklist. According to the article:
Everyone knows that content marketing is the "new" marketing approach that all the cool kids are supposed to be doing.
The question asked was: What exactly is content marketing?
To me it is to bring value and create content that serves your ideal clients' needs and to create a platform where your ideal clients could find out who you are and ultimately build trust, relationship and want to do business with you.
After all the good content, value, relationship and trust, what else?
If there are no products or services to sell, you will make no money. Some websites ask for donations to keep them going. On the same article on Copyblogger, the writer wrote:
Don't go too long without making an offer. If you're content marketing, you can't forget the marketing part. You need a well-crafted landing page (sales page) to explain your product or service.
Ultimately, don't be afraid to sell or don't focus too much on selling.
Which extremes are you? Let us know. For more information about our writing services, please feel free to contact us for a free phone consultation.
P.S. I recommend you read Copyblogger's article in its entirety. Follow this link.