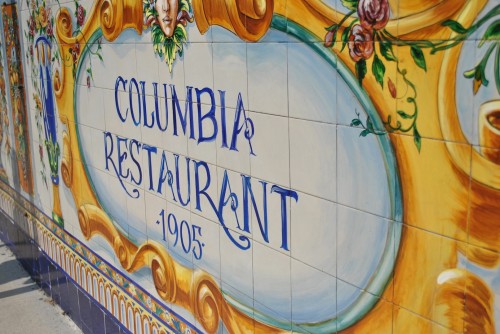 It started in 1905 when the influx of Cuban immigrants were at its peak. Cuban immigrant, Casmir Hernandez, Sr. saw an opportunity to serve the cigar workers of Ybor City and started a corner café. By 1920 he added a dining room and more rooms were added through the years, now occupying the entire block of shops on 7th Avenue.
Columbia Restaurant is the oldest continuously operating restaurant in Florida with a name derived from an American ballad, "Columbia, Gem of the Ocean." Over 100 years later, the restaurant in Ybor City is taken over by fourth-generation family members and still maintains most of the original cuisines and décor.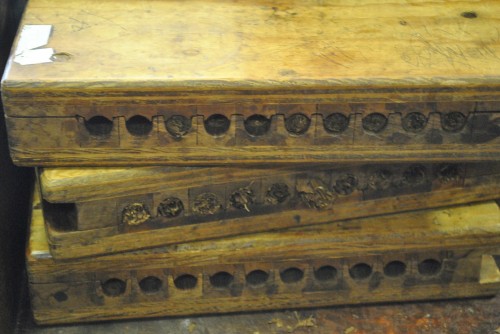 From Monday-Friday from 11am-3pm, a working professional cigar roller demonstrates his work at the Columbia Restaurant gift shop.
As you walk through these old doors, you step back in time to a small reception room with a staircase on the right to more dining rooms.
It still maintains its old charm with a low ceiling, swing doors and small walk ways from room to room.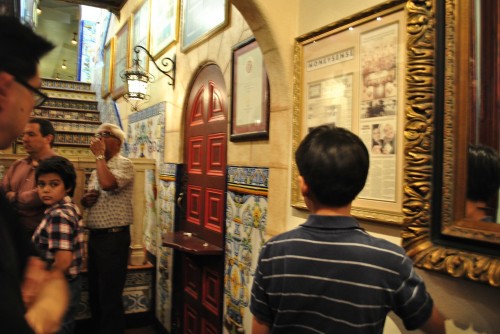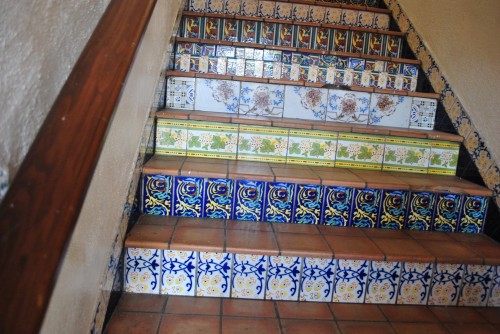 The restaurant seats 1,700 in fifteen dining rooms. It reminded us of another historical restaurant, Antoine's in New Orleans. This is steep in Cuban-Spanish culture, while the other is of Creole-French. 
We were led to the left to a huge room where dinner was served with a flamenco dance performance. This dimly lit room has over 20 white-linen covered tables of all sizes. Three of the tables were already occupied at 5:30pm. We were seated in one corner, close to the stage.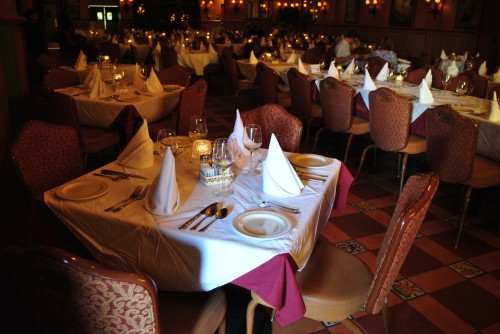 To start out, we ordered white Sangria. Their white Sangria is made with Spanish Cava, Torres brandy and liquer with citrus fruit juices. The waiter concocted the mixture right on our table.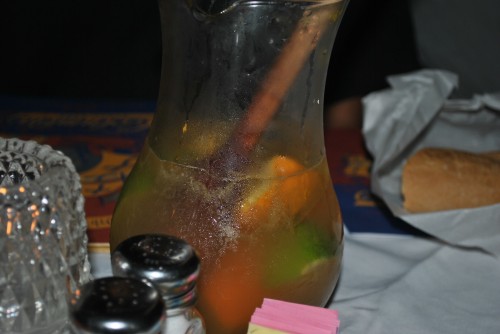 Tapas were served on a three tiered stand, included were Chorizo sautéed with onions, devil crab croquettes and scallop Casimiro. The tapas were a great accompaniment to white Sangria.
We had paella a la Valencia prepared in a traditional paella pan with clams, mussels, shrimp, scallops and spices as described in the menu. Ours didn't come as expected. Too much rice with an insignificant amount of seafood and way too wet and mushy. 
Our waiter had been working in Columbia for over 11 years and he said it was his last week before he said goodbye.  With his recommendation, we had Columbia's Original "1905" Salad. He tossed the salad at our table with a combination of cheeses, fresh tomato, smoked ham and lettuce.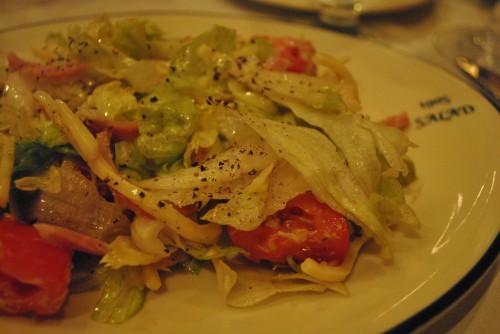 By the time the flamenco dancers appeared, it was 7 pm and dinner was almost over. Desserts were served while we enjoyed the performance by flamenco dancers. Our dessert of golden brown churros dusted with cinnamon sugar were served with three sauces of warm chocolate, caramel and guava. Another dessert is called Brazo Gitano "Cien Anos" originally made by the Founder. It's spongecake soaked in syrup with Spanish Manzanilla Sherry filled with Spanish cream and strawberries.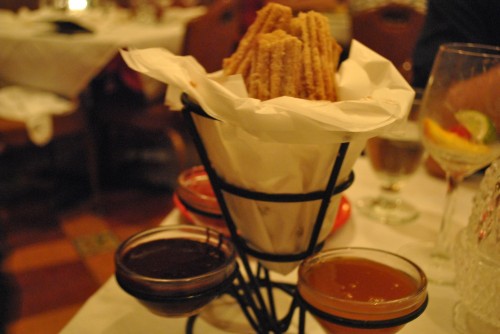 When the waiter came with it, he lit up a lighter and flambéed the strawberry sauce. What a sight! 
There aren't a lot of restaurants left that can qualify as historic or have 100 years of history. Columbia Restaurant has definitely come a long way, an icon of Tampa, our hometown.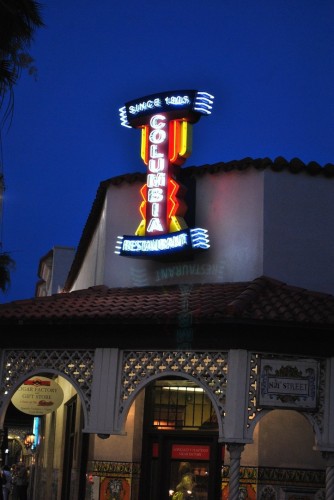 Though we were disappointed with the paella, the overall dining experience was excellent. Columbia Restaurant served world class white Sangria and the flamenco dancers were professional.
You'll get to taste the old world food and dine in the old warm charm – at Columbia.
Been there? Let us know your thoughts.
Location: Columbia Restaurant, 2117 East 7th Avenue, Tampa, FL 33615. Tel: 813-248-4961