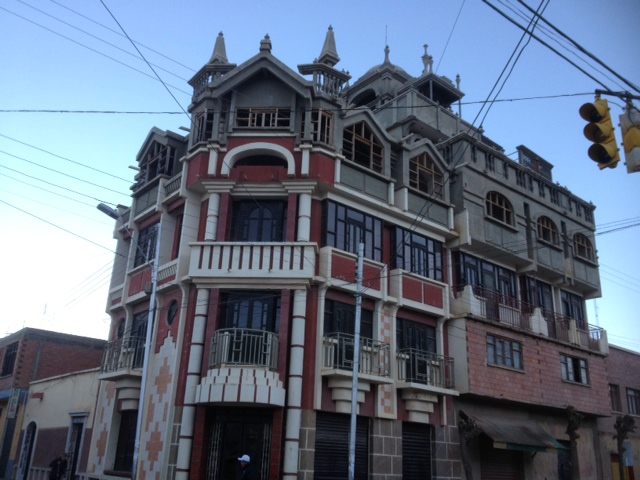 It was an unusually cold morning when we left Salta on the overland truck for our next destination, Tupiza, Bolivia. The northwestern route from Salta to Bolivia is a road through mud houses, barren land... red, green and yellowish rocky mountains with a few small trees in the distance. It looked dry and rugged...but amazingly beautiful...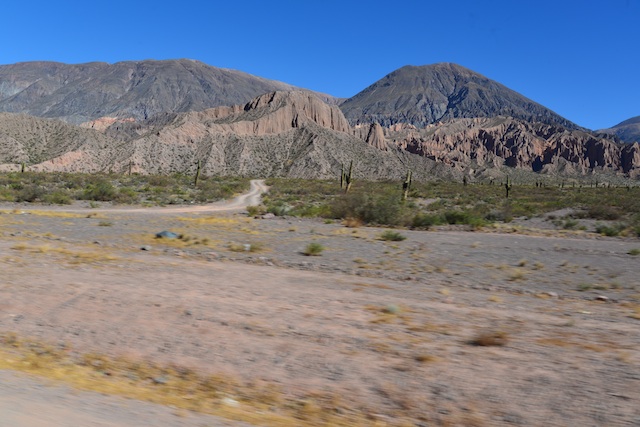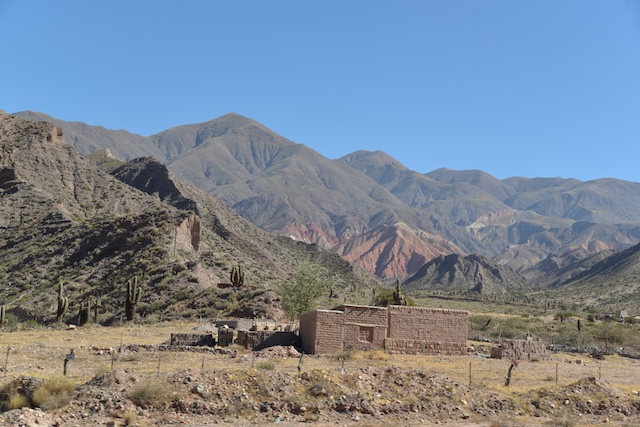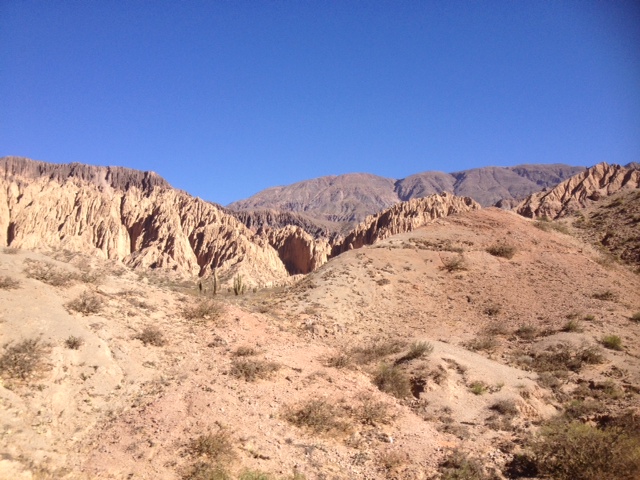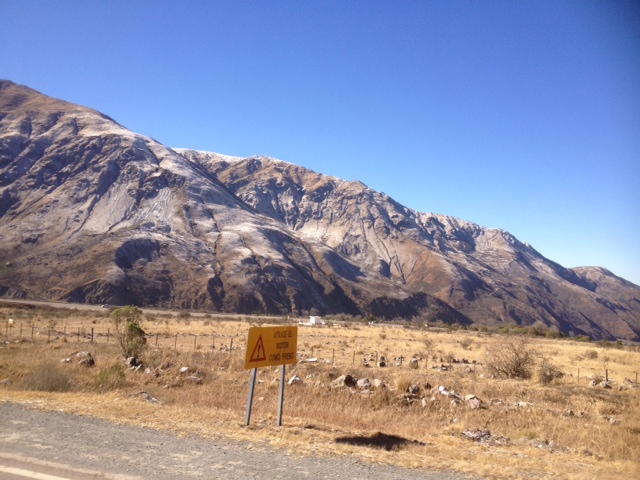 The road was small and twisting through valleys, mountains and little bridges where every turn was a great photo opportunity.  The overland truck moved through viewpoint to viewpoint- getting better and better as we approached higher and higher in elevation. It called for more drinking water and at times some of us felt a little light-headed and a vacuum seemed to be building up in our ears as if we were in an airplane preparing for landing.
It is not unusual to see llamas grazing on the patches of grass or staring at passing vehicles.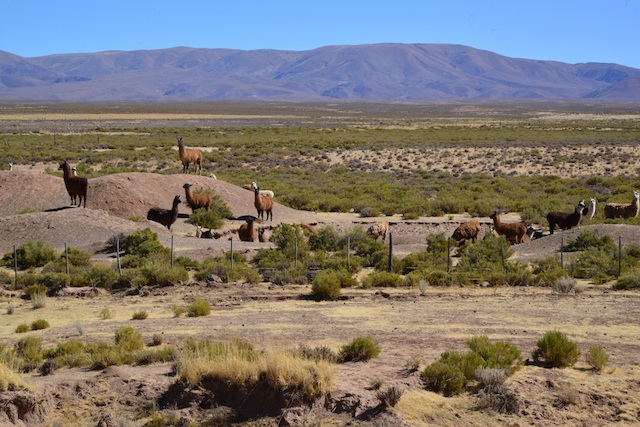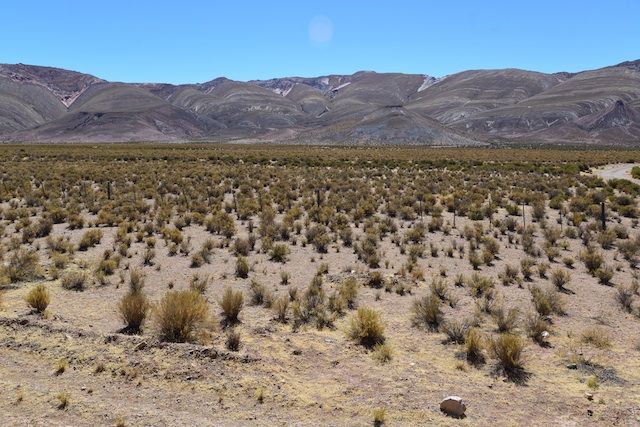 We had nine days in the country Bolivia...
The Argentinian and Bolivian immigration office is at the same building. Armed with our passports we walked straight to join a long line of locals and travelers crossing the border to Bolivia. Please find out more about immigration procedures for Americans here.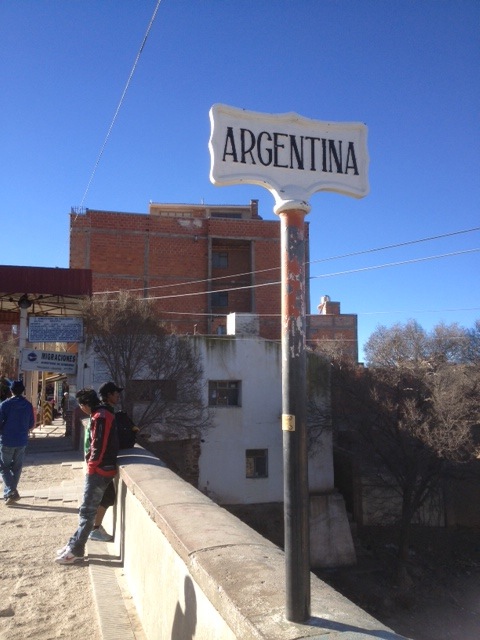 Villazon is the border town in Bolivia after we crossed the bridge from Argentina to Bolivia. I immediately sensed a difference in this country. Vendors were selling alpaca hats, scarves and souvenirs on the streets. In every shop were similar items brightly displayed. Men were chewing coca leaves on the bridge between Argentina and Bolivia.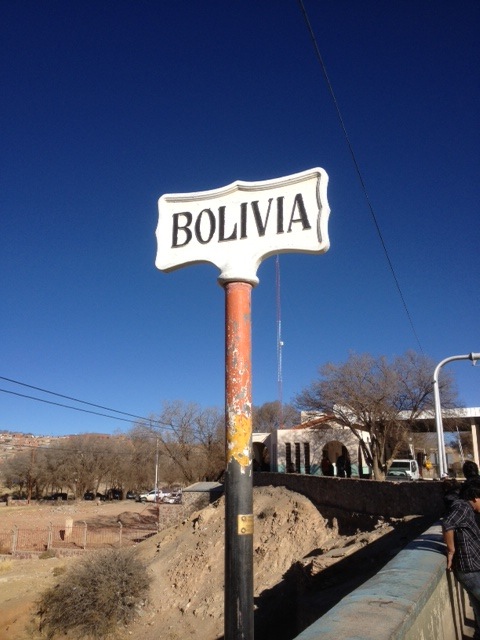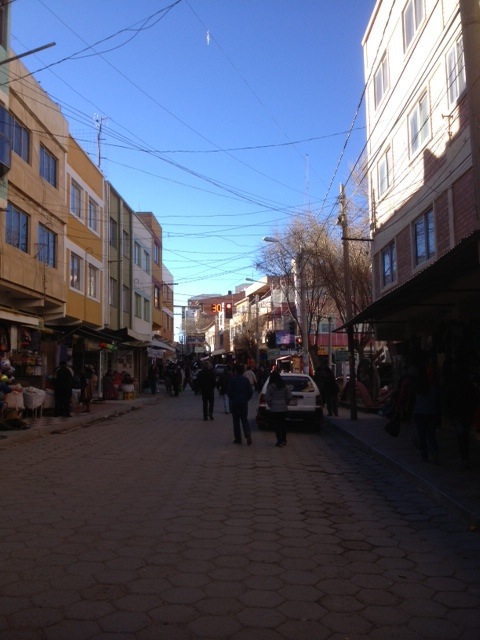 The locals were not friendly in Villazon. Villazon was the place where we exchanged our Argentinian pesos to Bolivianos. Money exchange booths are in stores close to the border. It was important for us to change some US Dollars to Bolivianos since we have less than24 hours in Tupiza and we needed some pocket money. Most stores do not accept credit cards.
Tupiza was a two hour drive from Villazon and we had to move our time forward since Bolivia's time is the same as US Eastern Time. Tupiza is associated with Butch Cassidy and the Sundance Kid.  There are mysteries still behind their deaths but Tupiza knows how to monetize the 'event'. You can actually book a tour following their route and death. Obviously with less than 24 hours in Tupiza we didn't book any of those.
Our guide said, "drink soup and eat light meals" as we were adjusting to high altitude and at 3,000 meter above sea level walking and sleeping might require more oxygen. Dropping our luggage at the hotel we went looking for a decent restaurant that sells soup and salad. We found a vegetarian restaurant and were seated right in front of the counter.
It became quite strange after being seated for 10 minutes no one came to take our orders. Two little girls came and spoke Spanish about the restaurant is closed. We thought they were just disappointed since we took over their 'homework table' with textbooks, color pencils and notebooks.
Finally the server arrived and made the announcement that the restaurant was indeed closed. It was only 8 p.m. and the twelve of us were seated only 10 minutes ago in three separate tables.
Most restaurants in Tupiza serve mainly pasta and pizza. It turned out the pizza and pasta is amazingly delicious. After dinner, we took a quick detour to check out the town square before heading back to the hotel.
Hotel Mitru's breakfast was bananas, eggs, bread, jam and coffee. I sneaked out quickly after eating breakfast briefly to look around the area near our hotel in daylight. The sun was shining through the mountain ranges surrounding the town. It was cold enough for hat and gloves. A few ladies were sweeping the floor in front of their stores. A few men were probably walking to work at 7:30 a.m.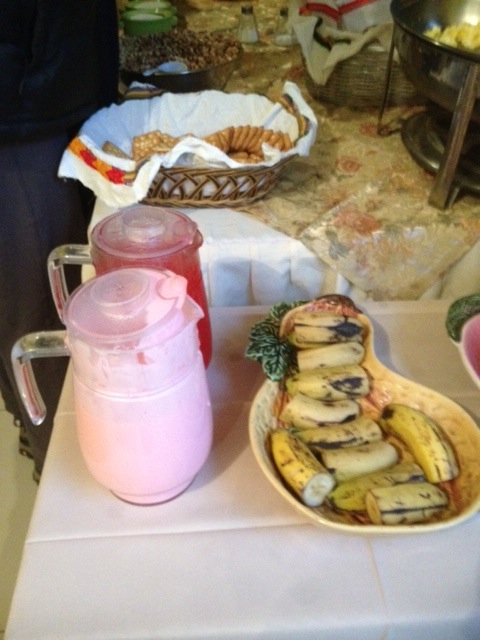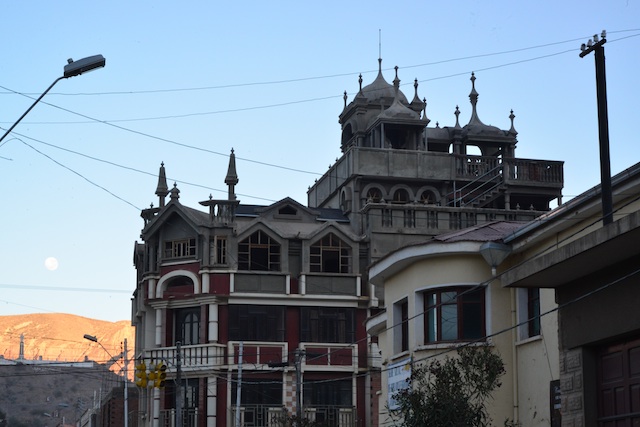 Overall, it is as if nothing has changed in this part of the world. Most travelers compared Tupiza to American Southwest.