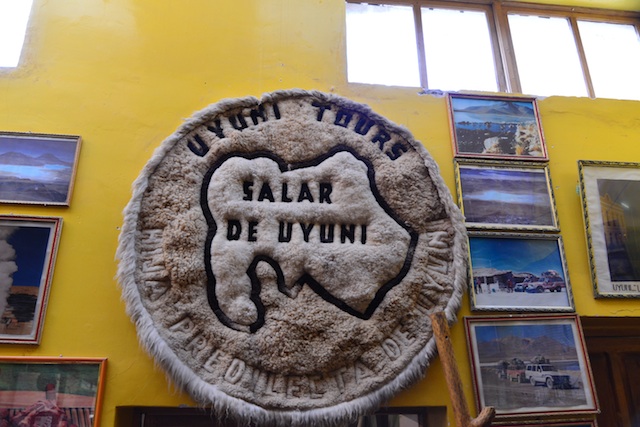 Early in the morning right after sunrise, women and men were either carting or hunching and carrying stuff tied in colorful cloth on their back towards Avenida Potosi in the town center. Some were already pitching tents and displaying merchandise for sale.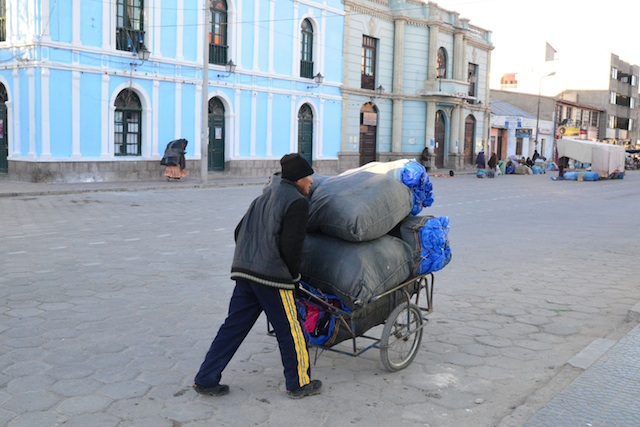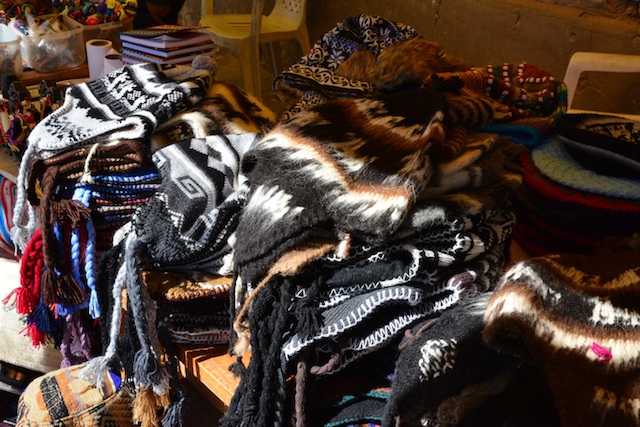 Before long the whole street was filled with vendors selling souvenirs, everyday household items, clothing and hardware. Some had a few thermoses on the table with cups and breads to serve hungry passerby looking for a bite.
Uyuni was minus 5 degrees Celcius (23 degrees Fahrenheit). Cold for my bare hands that now had become more and more like crows' feet after traveling for five months in South America. We stopped in Uyuni for two nights with a visit to Salt Flats. The town of about 20,000 people was filled with tour agencies everywhere with signs advertising Salt Flat tours and tours to Potosi and La Paz.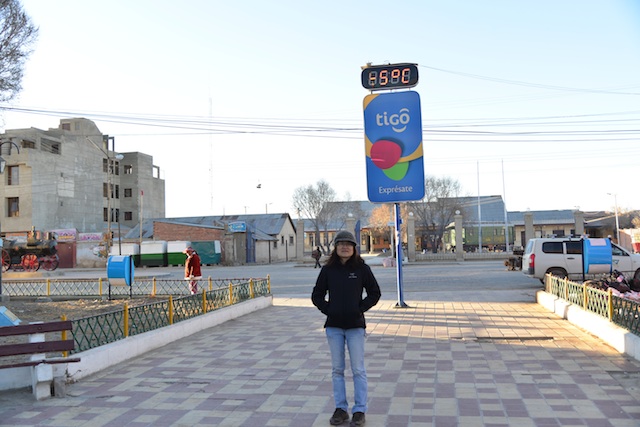 At 3,669 meters (12,000 meters) above sea level, Uyuni is dry, flat and…fascinating (for lack of a better word). I found myself liking this town. Just in front of our hotel, Hotel Tonito at Avenida Ferroviari was the Bolivian Railway Sporting Club and on the right was the army training site. Monuments and statues lined the main avenue to commemorate those who died in the Chaco War and the importance of the railroad in this region.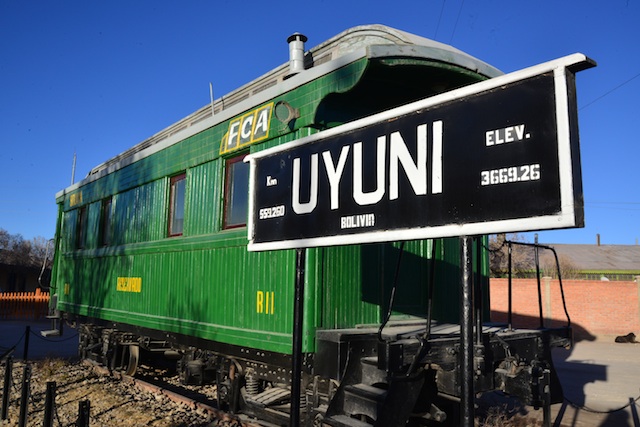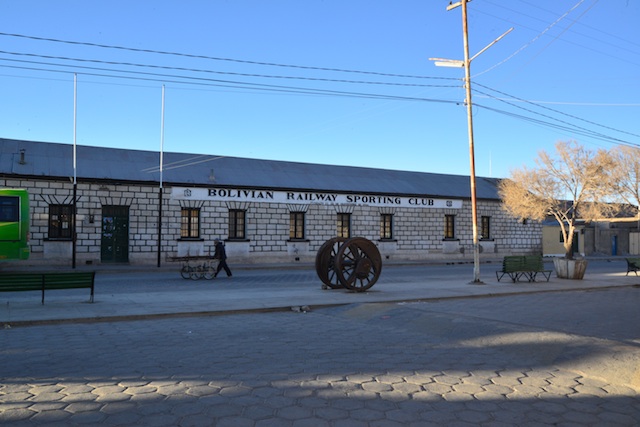 The railway station is an important part of the town serving as a hub to La Paz, Chile (Calama), Potosi and Villazon.
Back in the hotel, Angelina was instructing the kitchen stuff and collecting money for breakfast. Bolivians are definitely hard workers. But none can compare with Angelina at Minuteman Restaurant in Tonito Hotel. Hardly speaking any English she took orders during the night and delivering the right orders without fail. In the morning she was up early making sure the restaurant was ready to serve a buffet breakfast to groups of tourists like me.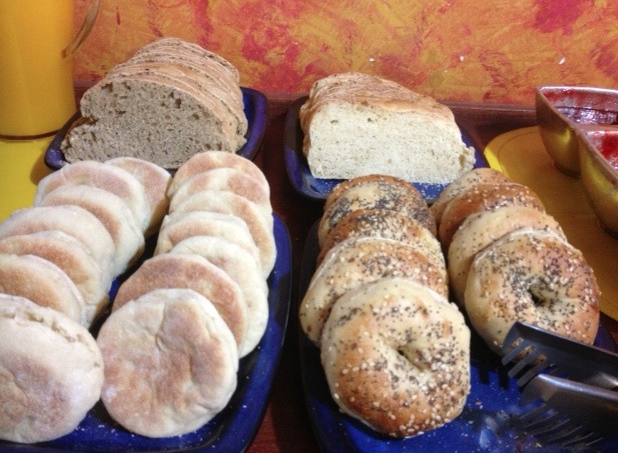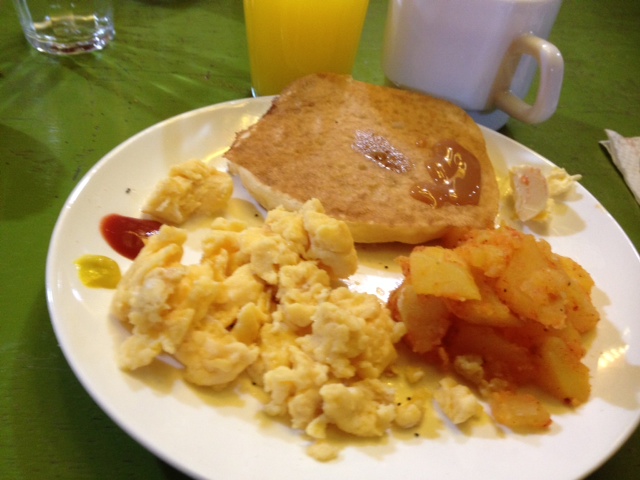 I had to take a picture with her because she was such a delight to look at. With her permission I managed to take two photos. Look at her: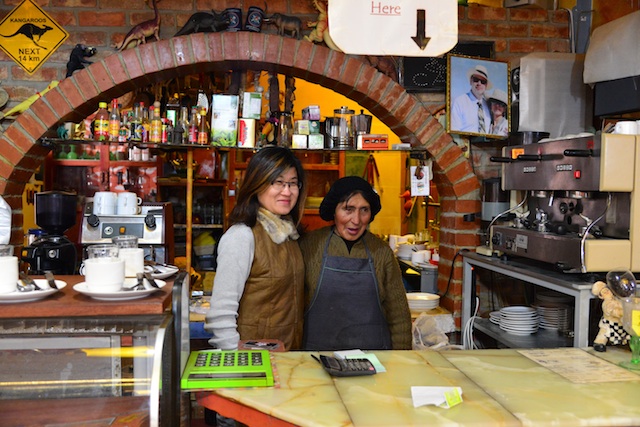 Pancakes, bagels (yes, real bagels), eggs, sausages, all types of fruits, real fruit juices, butter, jam, bread, coffee and tea were in abundance at the buffet table. I was delighted to pay 50 bolivianos per person for a full breakfast especially one with great coffee and bagel. Also, I got to use the toaster to toast my bread and bagels. Funny how we get satisfied with little touches that remind us of home.
Some people say, Minuteman in Tonito Hotel serves the best pizza in Bolivia. I couldn't agree more. It was here that I tried my first llama pizza. If you are in Uyuni, I highly recommend this restaurant. Service can be slow here.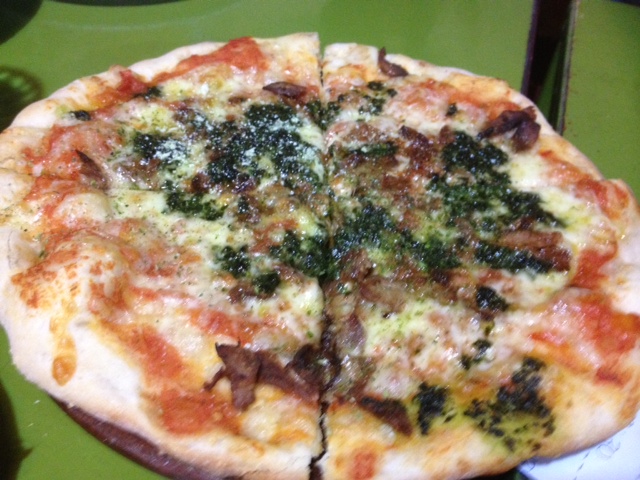 Uyuni's main industry is tourism. The land is too dry for any agricultural activities. Not far from the city center (about 25 minutes drive) is The Train Cemetery, where the remains of rail cars, machineries and equipment of the late 1800s are 'buried'…they are prized pieces that are left in the cold and sun in the open…rusting and rotting.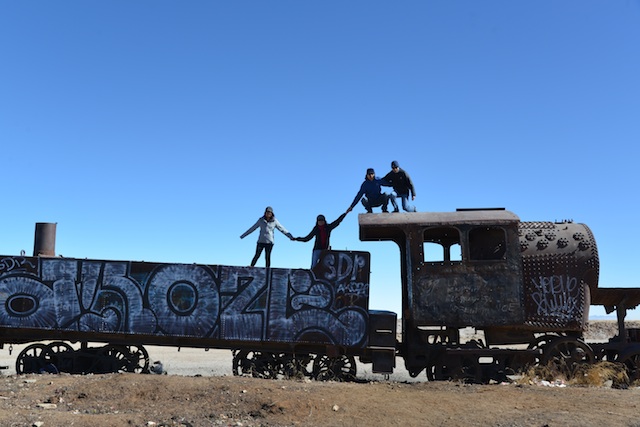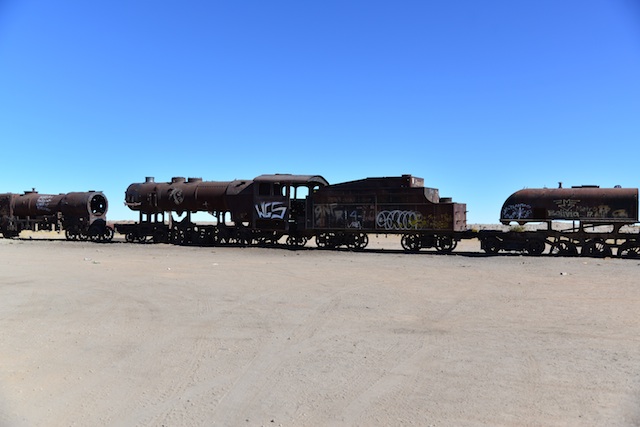 Here were the remains of the first train in Bolivia and trains robbed by Butch Cassidy and the Sundance Kid. The Train Cemetery is worth a visit even if you are not a train enthusiast. After all where else can you visit a cemetery for trains?