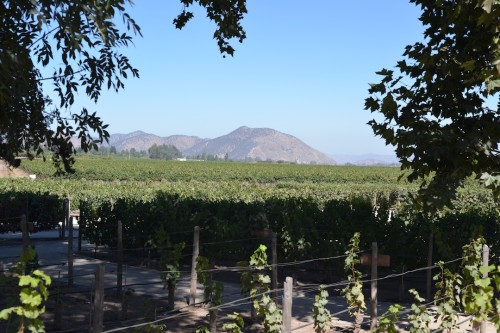 Because of the fertile soils, sunny, long and dry growing seasons and rainy winter, the area surrounding Santiago between the coastal  Pacific Coast mountains and the foothills of the Andes is the best wine growing region in Chile. A concentration of Chilean wineries are located in Maipo Valley, Casablanca Valley, Limari Valley, San Antonio Valley, Aconcagua Valley and Cachapoal Valley - all fewer than 200 miles away from Santiago.
If you are looking for a winery to visit on your own during your stay in Santiago we suggest Concha y Toro Winery. And if you want to venture out to one of the valleys, check out Casas Del Bosque in Casablanca Valley.
Concha y Toro Winery in Maipo Valley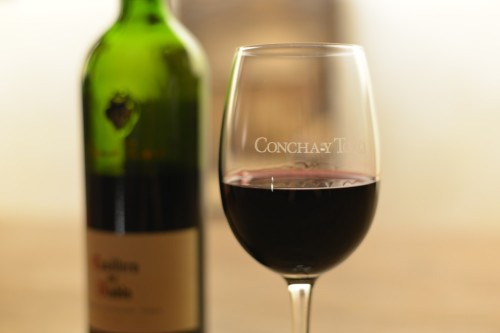 Concha y Toro Winery is the closest winery to Santiago and is accessible in less than two hours by public transportation. Founded in 1883, the company has grown since and in 2014 sold 332 million cases of wine to 145 countries around the world. Their most recognized wines in the United States are the Don Melchor and the Casillero del Diablo.
How we got there by local transportation:
 Purchase train tickets at the metro station. There are 3 train ticket prices - peak, shoulder and off-peak hours. (Price paid:  2440 pesos for 4 one way tickets.)
Take the metro closest to where you stay and transfer to Linea 4 at Vicente Valdes to Plaza Puente Alto. You can either get off at the last stop, Plaza Puente Alto or second last stop at Las Mercedes (as suggested by Concha y Toro's website).
Upon arrival at Plaza Puente Alto, take the exit stairs to Av. Concha y Toro, a one-way street. Walk towards the right side to the second bus stop across the street.
Next, take Metrobus (mini buses) number 73, 74 or 81. Let the bus driver know that you are stopping at Concha y Toro. (Bus fare was 550 pesos per person.)
From the bus drop off point, walk towards the end of the road and make a right to the entrance of the winery.
The tour: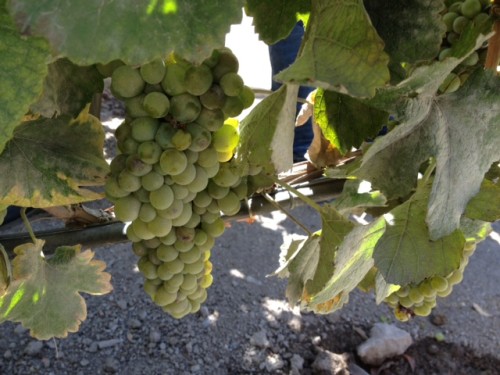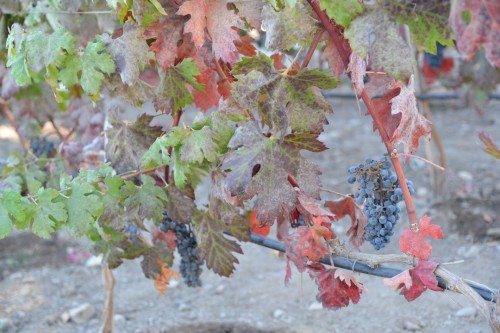 There are two types of tours. The popular traditional one-hour tour comes with a guide who will take you through the gardens, the 19th-century summer residence of the Concha y Toro family and visit the Garden Variety Grapes with 26 types of wine grapes overlooking Maipo Valley and the Andes mountains. Hear stories about the mysterious cellars including Casillero del Diablo, also known as the devil's cellar.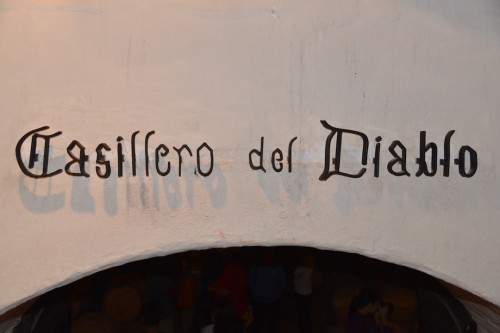 The traditional tour includes tasting Trio white wine and Casillero del Diablo red wine.
At the end of the tour every visitor, not including those under 18, receives a Concho y Toro branded wine glass. Visiting Concho y Toro on your own gives you the freedom of time and allows you to save on private car transportation fees and tour guide fees.
The winery has a wine shop selling wine, cookbooks, health products, clothing, and souvenirs. For dining, there is the Wine Bar which offers gourmet dining. If you are not hungry, just get the appetizers, wine, and coffee. Outdoor and indoor seats are available.
Money Saving Tip
It is possible to take public transportation on your own from Santiago to Concha y Toro. If you can't find your way around, ask the locals. They are friendly and always available to help. A guided tour usually cost around $90 per person including an entrance ticket. We did the tour on our own for 26,580 Chilean pesos for 2 adults entrance fees and public transportation fees ($39 current exchange rate). Visitors under 18 are free.
Vina Casas Del Bosque In Casablanca Valley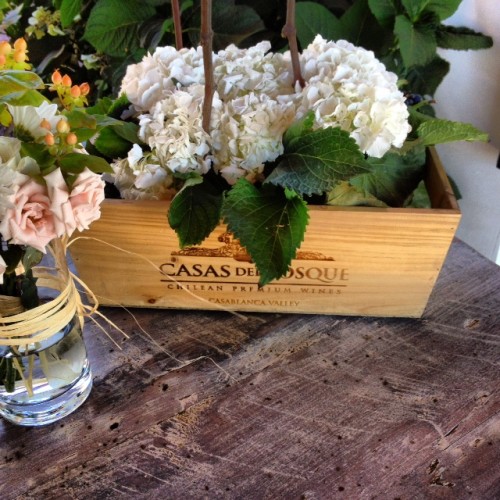 For a winery that offers a variety of activities, fine dining and, of course, wine tasting, visit Casas del Bosque in Casablanca Valley. It is located about 70 km (43 miles) from Santiago and 30 km (18 miles)  from Valparaiso, a perfect stopover for wine tasting if you are visiting Santiago, Valparaiso and Vina del Mar.
Casas del Bosque was voted "Chilean Wine Producer of the Year" in the International Wine and Spirits Competition in 2013 and 2014. Wine tour includes a tour around the facility for 15 minutes to learn about the vineyard, cellars and barrels.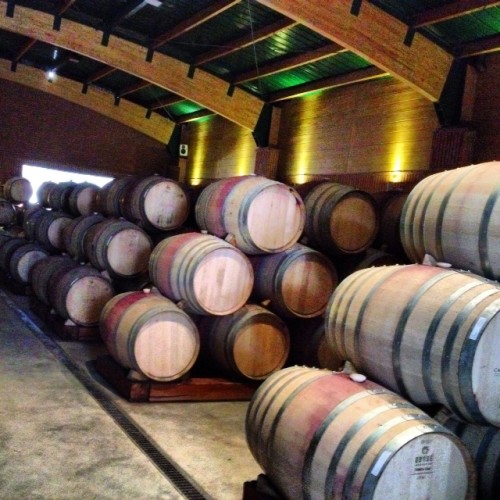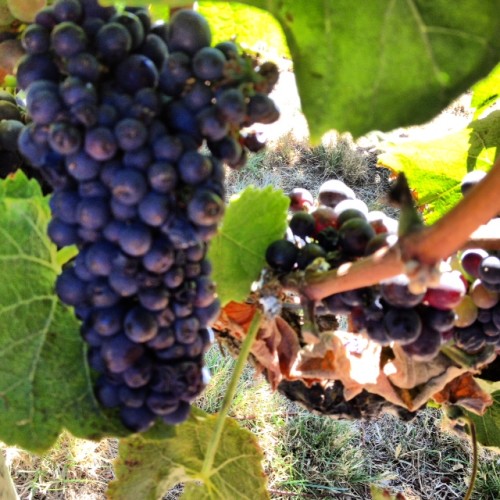 On the tasting menu was Chardonnay Reserva, Pinot Noir Gran Reserva, Sauvignon Blanc Reserva and Syrah Gran Reserva. The Sauvignon Blanc was flavorful with the aromas of grapefruit, apple, chili, and pear, while the chardonnay carried heavy vanilla, caramel, peach, pineapple and mango aroma. The tasting took 20 minutes in an enclosed room filled with wine glasses and sample wine bottles.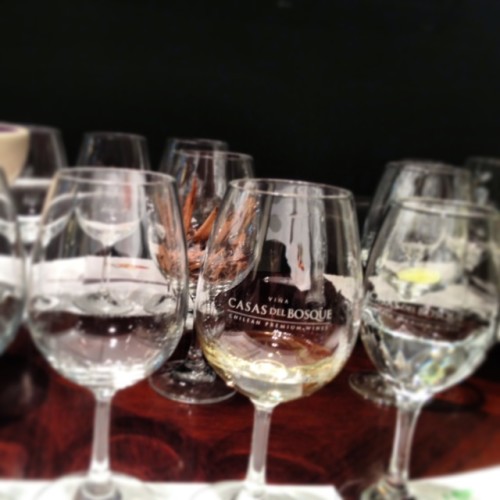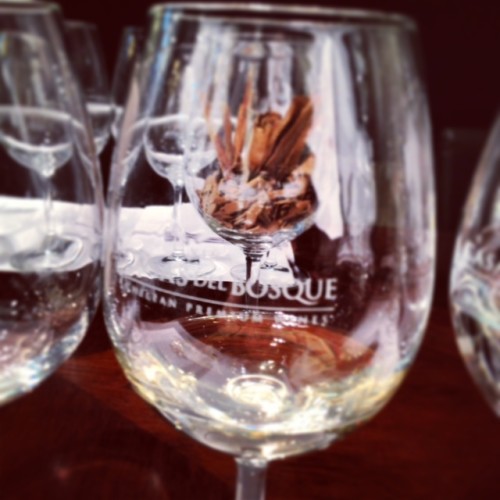 Casas del Bosque is surrounded by mountains. The bodega proudly displayed a Chilean flag at the entrance. The road leading to the bodega was covered with walnut shells. The facility includes a wine shop and the Tanino Restaurant, voted as one of the top 20 winery restaurants in the world by Canada Access magazine. If you like, you can purchase a bottle of wine and picnic at one of the white-cushioned reclining chairs in front of the bodega.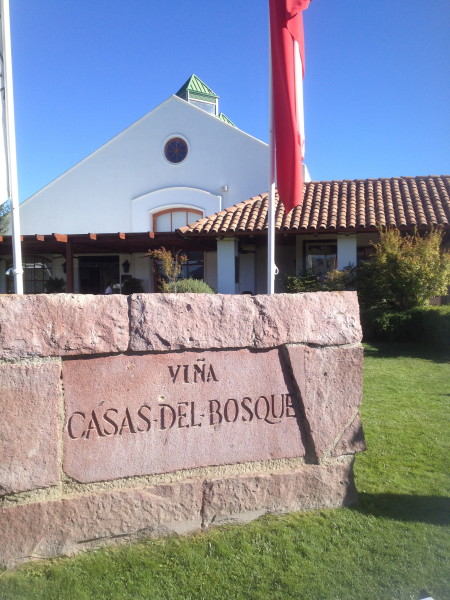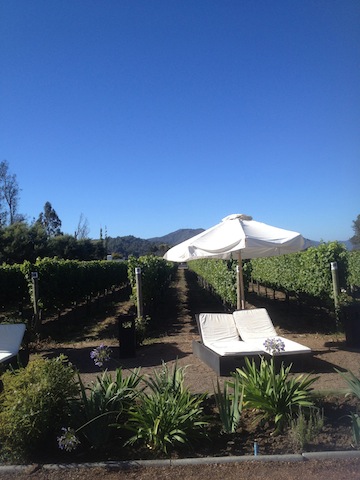 There are nine wineries in Casablanca Valley. Its ideal location near the Pacific Coast provides cooler days compared to Maipo Valley. Most morning drives will afford you views of misty wineries in the valley covered with low clouds. Casablanca Valley's cooler temperature means the area is suitable for grapes like Chardonnay, Sauvignon Blanc, and Pinot Noir.
Travel tips:
We hired a private driver and guide for a private tour of Casas del Bosque, Valparaiso and Vina del Mar. Advanced reservation is highly recommended for Casablanca Valley winery tours. Casas del Bosque offer three types of wine tasting tours and plenty of other activities including sightseeing on the vineyard tram around the vineyard and to El Mirador lookout, biking, picnicking and more.
More information:
Have you been to both wineries? Which is your favorite winery in Chile?