I'm visiting South America again this summer. While looking through the places we've been, I found thousands of photos in my photo library that are worth sharing. Most are non-touristy places. Places where you can sharpen your Spanish language speaking skills and where you can eat and spend like the locals.
Here are 8 non-touristy places you should visit in South America:
1. Banos de Cuenca in Ecuador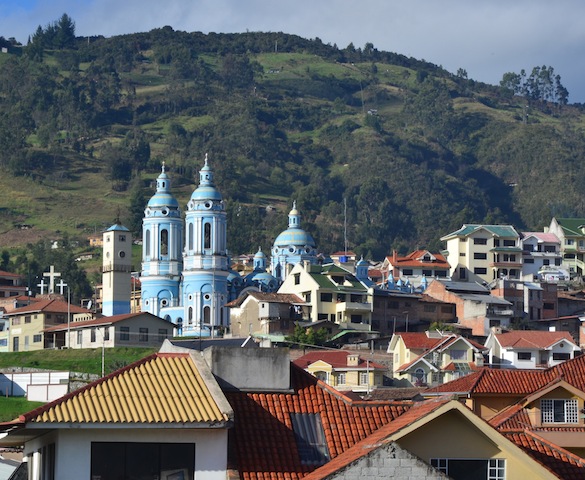 Banos de Cuenca is a 15-minute drive from downtown Cuenca. With an elevation of 11,000 feet in the Andes, Banos de Cuenca is colder than Cuenca. The temperature drops to around 40 degrees some evenings. During our month long stay, on chilly evenings, we gathered wood from the backyard and warmed up by the fireplace in the living room.
2 highlights of Banos de Cuenca:
The natural hot springs and spas.
Sunday market in the village church square.
Read more about Banos de Cuenca:
Living Like a Local in Banos de Cuenca
Piedra de Agua Hot Spring and Spa in Banos de Cuenca
2. Saraguro Ecuador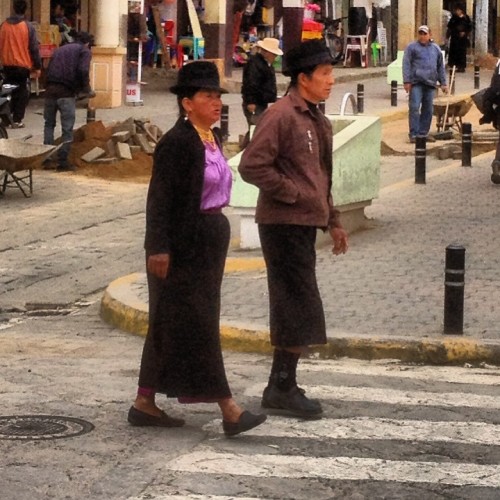 Saraguro is located halfway between Cuenca and Loja in Ecuador. It is a small town just off the highway. Here the men have pony tails and wear black knickerbockers and hats. The women wear black long skirts, black hats and gold beaded necklaces. They are considered South America's purest ethnic group.
2 highlights of Saraguro:
People watch at the town's main square.
Visit the fresh market behind the town square.
Read more about Saraguro:
Saraguro Ecuador: A Town Still in Mourning for the Last Inca
3. Chongon Ecuador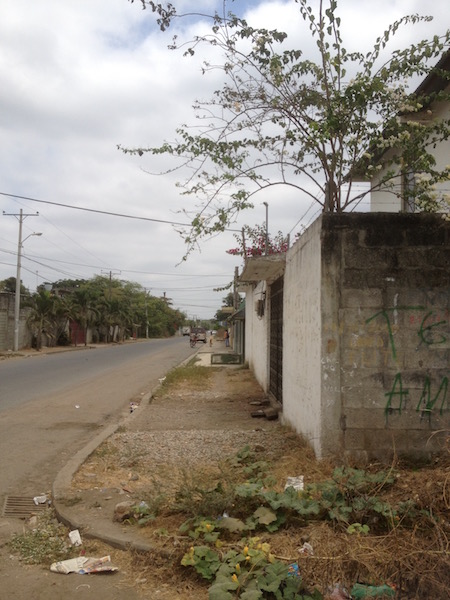 Chongon is a rural town located about one and a half hour's drive from Guayaquil. We were there to visit Young Living Essential Oil's school for the under-privileged and to visit the Young Living Essential Oil farm.
2 highlights of Chongon:
The Nova Vita Spa and Rejuvenation Center.
Take a drive to Chongon, a village in tropical Ecuador, through banana plantations and local farm stands. (You need to hire a competent driver if you intend to take a trip to the rural areas of Ecuador.)
Read more about Chongon:
4. Frutillar Chile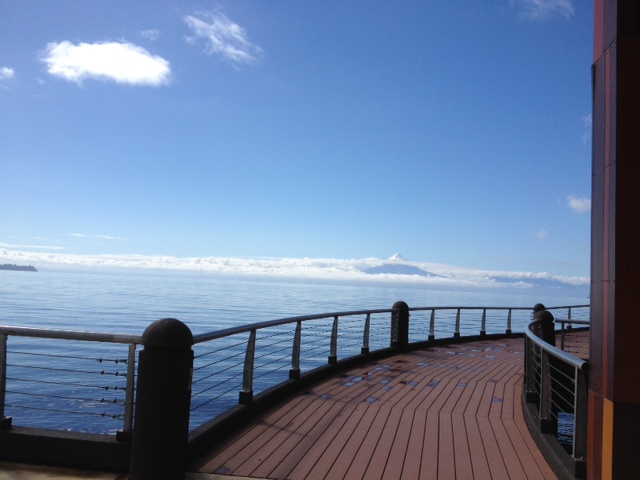 Frutillar is located on the western coast of Lago Llanquihue in the Lake District of Chile. It's about an hour bus ride from Puerto Varas. Frutillar is a German town with lots of cafes, restaurants and shops ideally situated on the main boulevard across from the lake.
There is so much to see and do in this town. But here are 2 highlights:
Walk along the main boulevard and enjoy the black sand beach and views of the snow-capped volcanoes and deep blue waters.
Visit Museo Historico Aleman
Read more:
5. Puerto Octay, Chile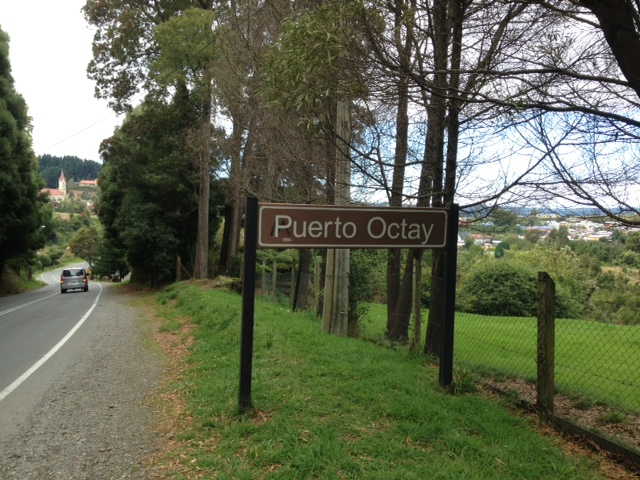 Puerto Octay is the place to buy cheese and admire old wooden houses. It's one of the most beautiful villages in Chile.
2 highlights of Puerto Octay:
Eat cheese.
Walk around town and admire the old wooden houses.
Read more:
Puerto Octay The Non-Touristy Town in the Lake District
6. Florida, Uruguay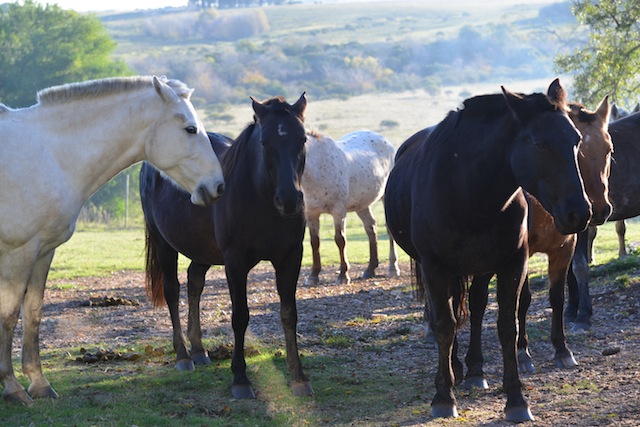 Located in south central Uruguay, Florida is about one and a half hour's drive from Montevideo. It is filled with farmland and real gauchos. We went there to visit Estancia San Pedro de Timote.
2 highlights of Florida:
Travel with the locals on a local bus from Montevideo to Florida, through the rural farmlands of Uruguay.
Stay in the Estancia San Pedro de Timote - go horseback riding and chat with a real gaucho.
Read more:
Horseback Riding And Drinking Mate with a Gaucho in Uruguay
7. Recreio dos Bandeirantes, Brazil
When in Rio, you may be better off staying in the neighborhood of Recreio dos Bandeirantes. It is at the border of Barra de Tijuca and about a two-hour drive (because of traffic) from Rio de Janeiro. This upscale neighborhood has a beautiful quiet beach and is close enough to major attractions in Rio.
2 highlights of Recreio dos Bandeirantes:
Relax at the beach - Recreio.
Take day trips to Rio de Janeiro.
Read more:
Want to know where to stay at Recreio? I share it in this eBook (just $2.99)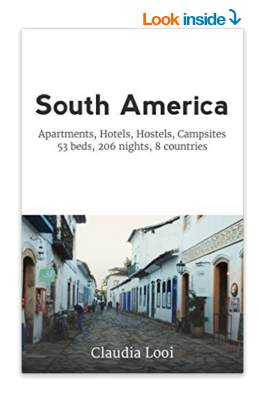 8. Encarnacion Paraguay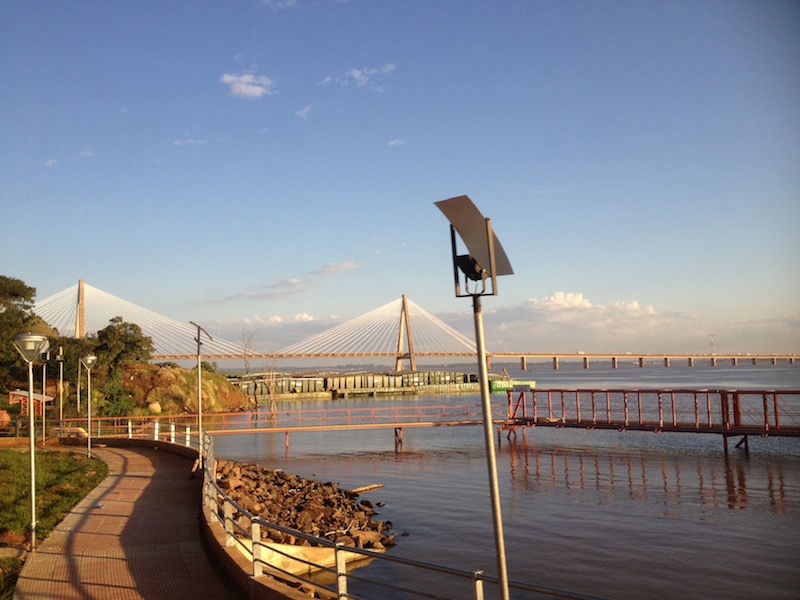 Encarnacion Paraguay is located just across the Parana River from Posadas Argentina. It is located in the south-east of Paraguay surrounded by farmland and close to the Jesuit Reductions Holy Trinity of Parana in Trinidad.
2 highlights of Encarnacion:
Visit Trinidad.
Walk along the Parana River.
Read:
Trinidad: The Jesuit Route in Paraguay
Have you been to these places? Let me know.