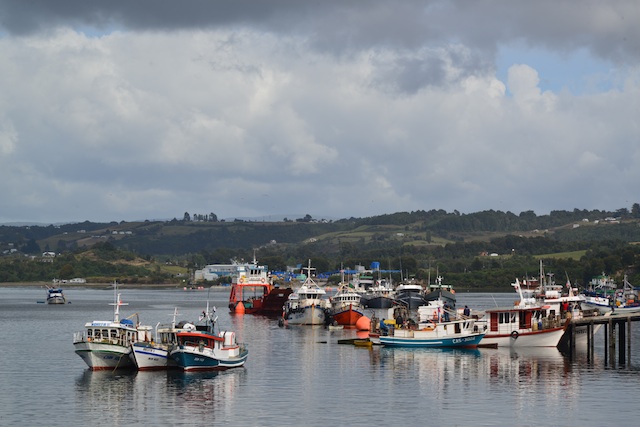 They say it rains all year in Chiloe. On the day of our full day tour, it started raining in Puerto Varas as TurisTour's minibus carrying 12 passengers, including the four us, drove off from the office on Del Salvador. Grey skies and drizzles were forecasted for Chiloe.
There are 30 islands in the archipelago of Chiloe. The only way to reach the island by land from Puerto Varas was to drive (for just over an hour) to Pargua, then take a 30-minute ride on a ferry from Pargua to Chacao, the first and northernmost town in Chiloe.
Wooden churches and palafitos (timber houses on stilts) were the main stops most tour companies had in their itineraries for full day tours of Chiloe. 16 of the 150 wooden churches in Chiloe are UNESCO World Heritage sites. We saw three out of the 16 during our tour. According to UNESCO, these wooden churches represent a tradition initiated by the Jesuit Peripatetic Mission in the 17th and 18th centuries, continued and enriched by the Franciscans during the 19th century and beyond. Chiloe's churches show a fusion of indigenous and European culture. The oldest of these churches is Church of Santa Maria de Loreto in Achao. Unfortunately, our tour did not stop there.
Chacao
The first stop on our tour was at village of Chacao. Chacao is a small village with a main square surrounded by shops and a wooden church. This church is not considered a UNESCO World Heritage Site since it was built in the 50s.
Dalcahue
Dalcahue is a little fishing village about 20 km northeast of Castro. The Handicraft Market was better than some I had visited in Santiago and Valparaiso. I had not purchased any souvenirs after three weeks traveling in Chile, but the woolen scarves, sweaters, and hats in Dalcahue were irresistible. So, I bought a woolen hat for 2,000 pesos (about $4).
Dalcahue is a relaxed, visually pleasing village with wood-shingled buildings and a seafront decorated with wooden boats. Nuestra Senora de Los Dolores Church is the main attraction in the village. It was built in 1849 and is one of the 16 UNESCO World Heritage wooden churches of Chiloe. Alas, it was closed during our visit.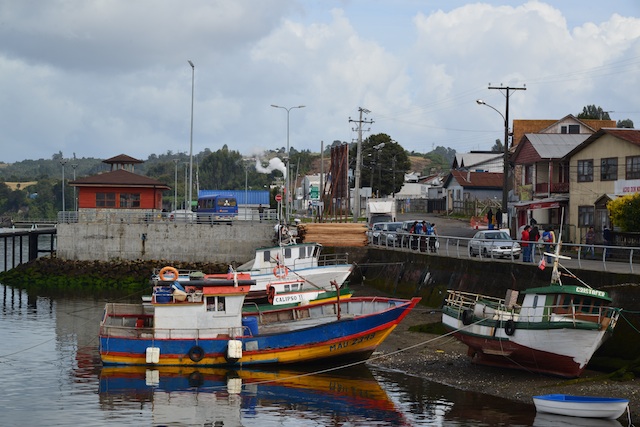 Castro
We stopped for lunch at Restaurant El Mirador in Hotel Parque Quilquico. It is located just outside Castro, the largest city in Chiloe. Hotel Parque Quilquico offered scenic views of the rainforest and the distant sea. Lunch consisted of locally grown potatoes and shrimp.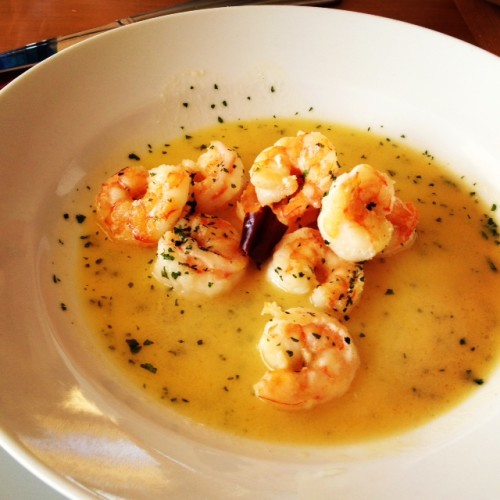 On our way to Castro, we had a chance to view the palafitos or houses on stilts located along Gamboa River. Another stop was to view Nercon, a UNESCO Heritage site. It was closed for renovation at the time of our visit.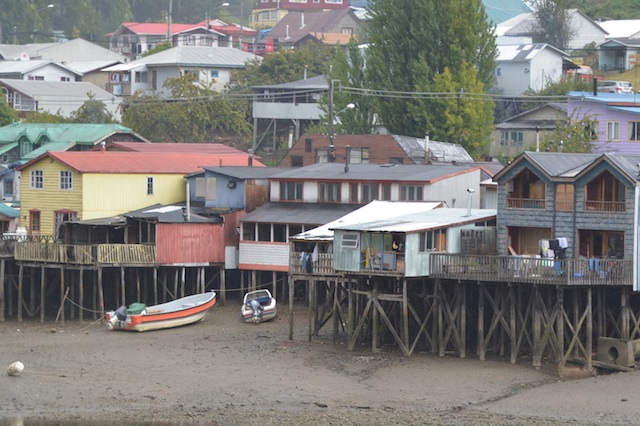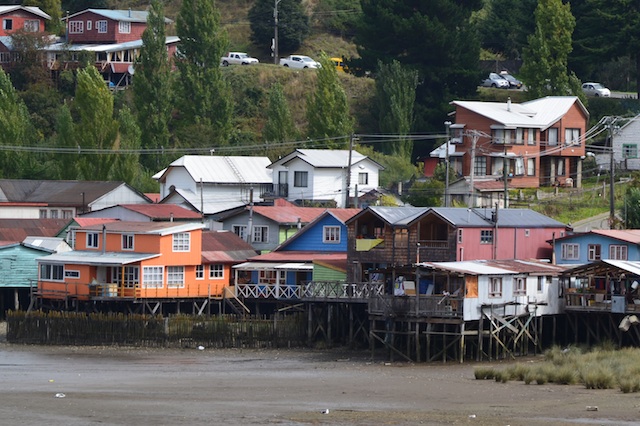 In Castro, most day tours will include a one hour to two-hour long stopover in Castro, enough time for a quick visit to Iglesia San Francisco de Castro and check out a few shops and to grab a coffee. Iglesia San Francisco de Castro is known as the most beautiful church in Chiloe. The older church burned down in 1912 and the current church was built under the guidance of Italian architect Eduardo Provasoli. The interior of the church is more traditional compared to the outside.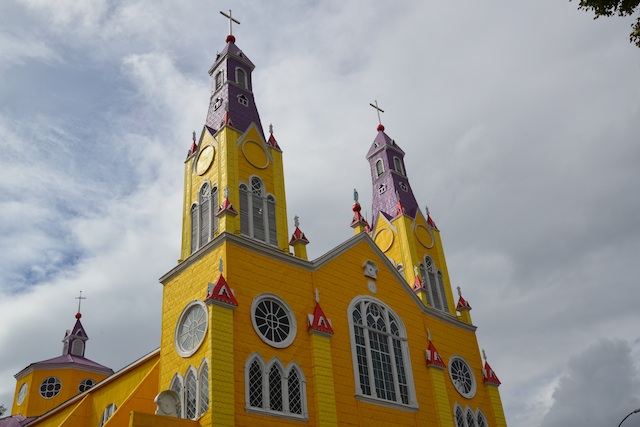 While we sat in the minibus ready to return to Puerto Varas, the engine wouldn't start. This little inconvenience gave us another hour to explore Castro. The extra hour was spent in Blanco, one of the best cafes in Chile. Blanco served a variety of coffee and cakes. We tried the cappuccino and torta de naranja.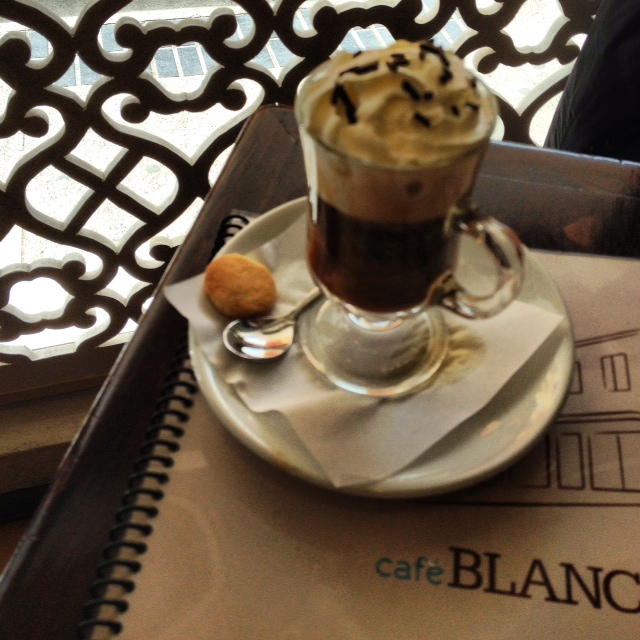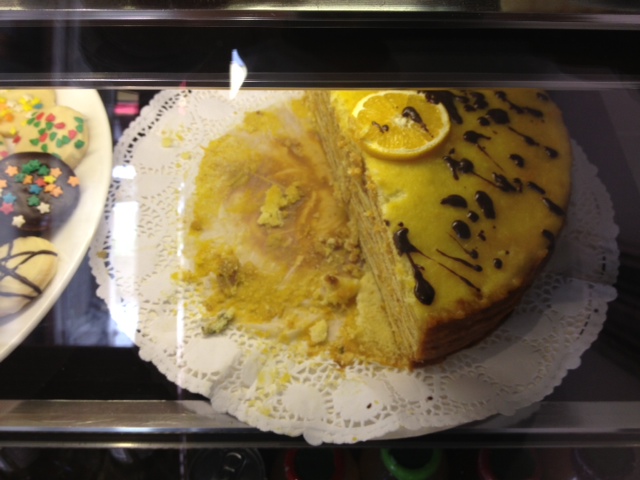 About day tours to Chiloe:
WiFi was available almost everywhere in Chiloe, including on the ferry, in Castro's town square tourist center, cafes and Hotel Parque Quilquico.
A day tour cost 30,000 pesos per person.
I recommend a day tour to Chiloe with a tour company if you don't have the time to venture out on your own.
Have you been to Chiloe? Did you visit the wooden churches? 
This is an updated article. The original was published on April 13, 2013.