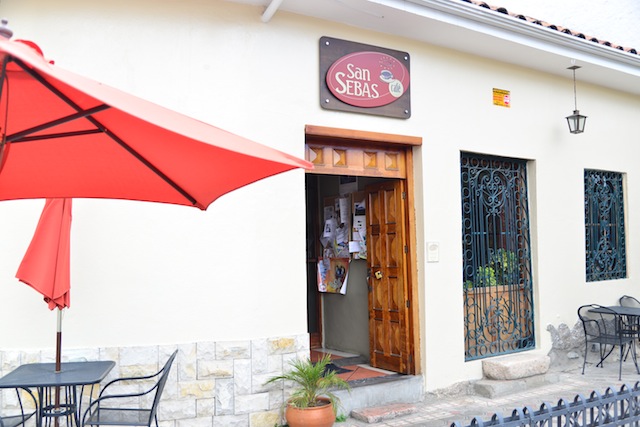 My daughter was smiling from ear to ear when she saw the breakfast menu in Café San Sebas in Cuenca. She missed American breakfast after eight months in South America.
This is an American run café with great service, tip-worthy staff, pleasant ambience and huge portions of food. It sits perfectly in one corner of Parque San Sebastian.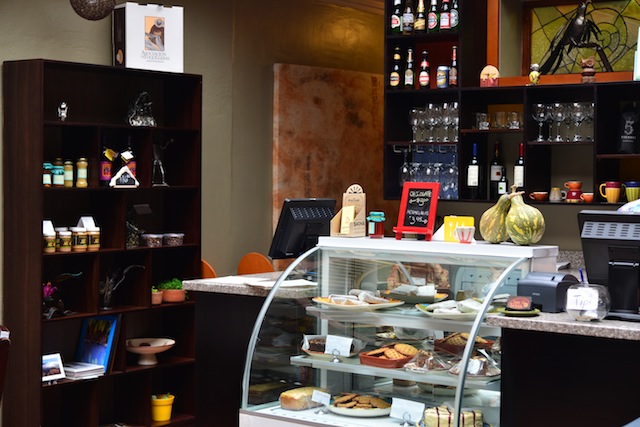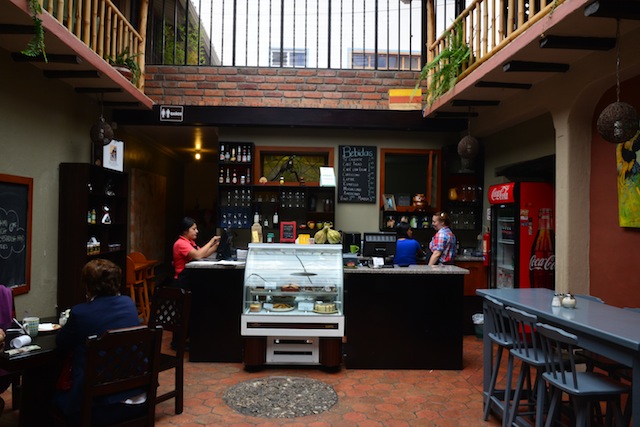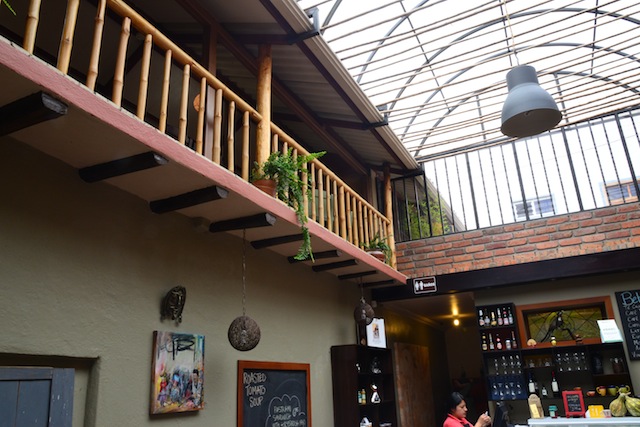 The café's website describes the place really well. It is a place of modern American comfort food in a casual environment. Their breakfast menu includes bagels and cream cheese, oatmeal banana pancakes, potato hash with maple sausages, breakfast scramble eggs with potatoes and much more. It reminded me of my favorite breakfast place called The First Watch Café in Tampa with one exception. You don't get your very own pot of freshly brewed coffee.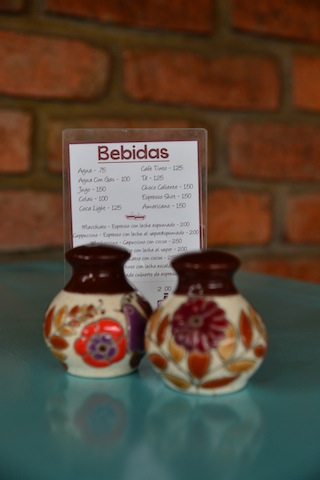 For pancakes, we were given a choice of combining three types of pancakes in one order since each order came with three gigantic pancakes. My daughter and I shared our oatmeal banana pancakes, mora (local berries) pancakes and cinnamon roll pancakes. Look at the photo of half the portion. Our shared pancakes were only $4.25.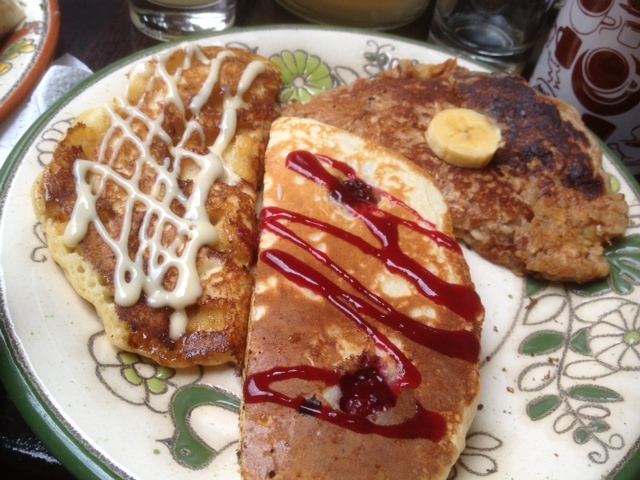 The pancakes came with syrup too!
My husband had a grilled breakfast burrito called Cali which looks just like any breakfast burrito in the United States. The burrito was $4.75.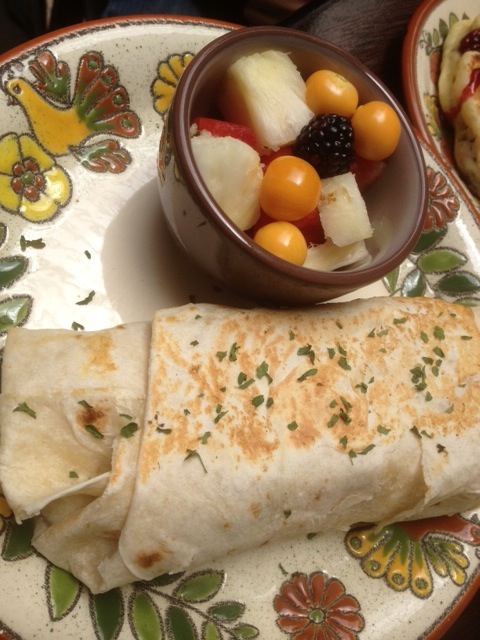 My son who loves bacon and potatoes had a large American breakfast called San Sebas Breakfast – appropriately named. San Sebas Breakfast comes with three eggs (fried or scrambled), two strips of bacon, one pancake, potatoes for $5.75.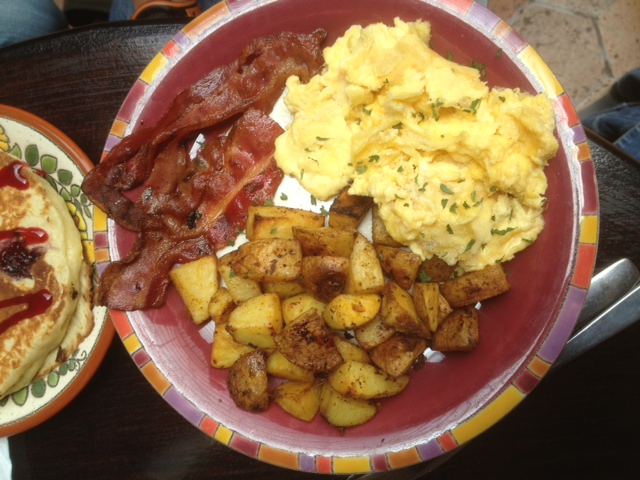 One surprising fact about Café San Sebas is the owner Lindsay Burton. She is in her 20s!
If you are in Cuenca and you are craving for some American comfort food, head over to Café San Sebas. The prices are higher than typical Ecuadorian cuisine. Just a few blocks away, a menu del dia (menu of the day) is only $1.75 per person.
Cafe San Sebas has two floors of dining space. It is open everyday from 8:30 a.m. to 3 p.m.
For more information about the café:
www.sansebascuenca.com
San Sebastian, 1-94 y Mariscal Sucre, Cuenca.