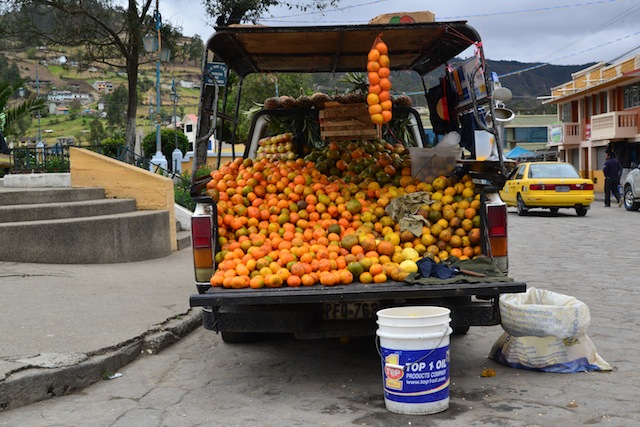 Did you know that to some Ecuadorians in the highlands, Spanish is a foreign language? Ecuador is a multi-ethnic country with over one million of the population in the highlands speaking Quechua. Some only speak a little Spanish or none at all.
During our recent road trip from Cuenca to Loja, we stopped at a small town called Saraguro. This south-central highland population is one of the most interesting people groups I've seen so far in Ecuador (I haven't been to Otavalo and the Amazon yet). They are proud of their heritage and still wear the traditional clothes today. They are considered one of the purest ethnic groups in South America.
The little town of Saraguro is just off the highway from Cuenca to Loja. The young and old, male and female were dressed mostly in black. The men wore ponchos with knee-length pants, ponytails and black hats.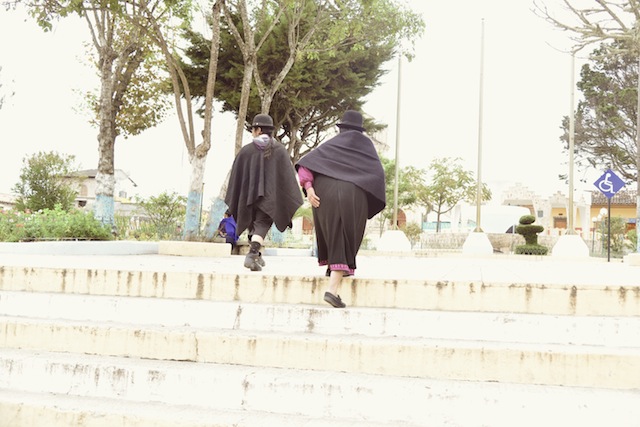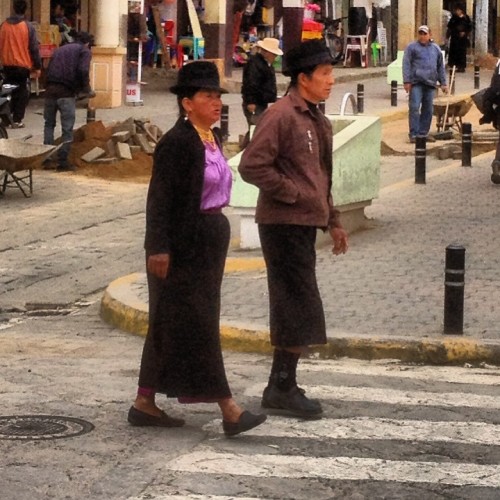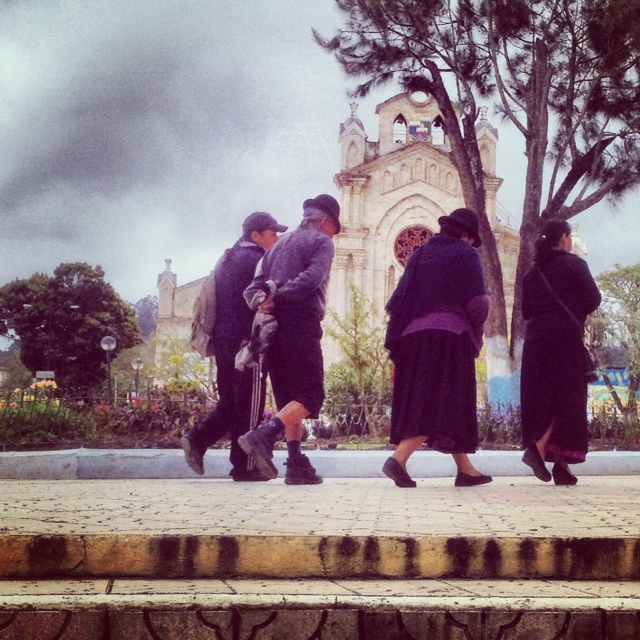 The women had long black skirts, black shawls, colorful blouses and multi-layered gold beaded necklaces. Some women wore black hats with a single braid.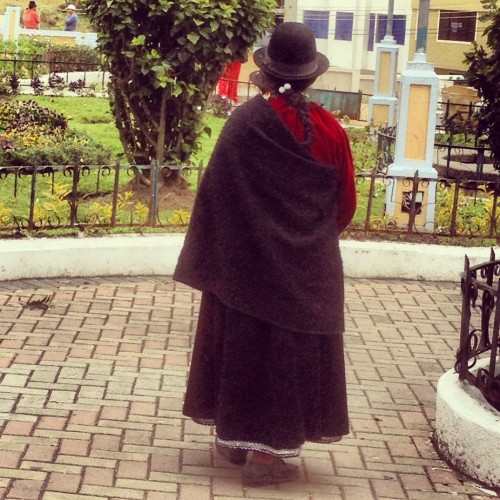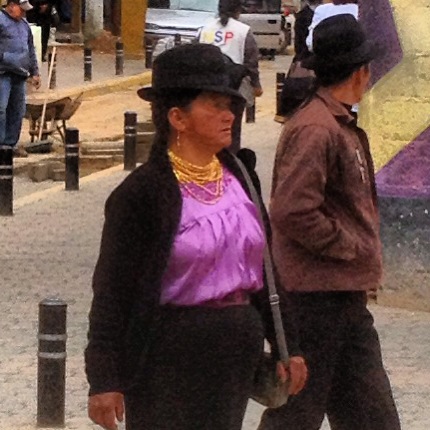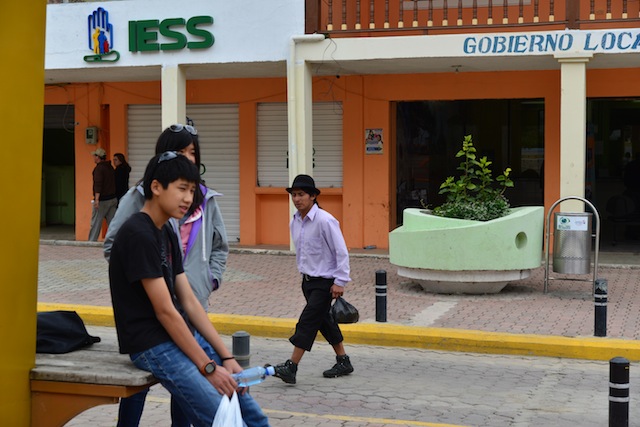 Our new friends in Cuenca have a dentist they have visited for years who is from Saraguro. He wears a ponytail and knee length pants even in his clinic. The people from Saraguro are disciplined and many of the young people went off to college and studied dentistry and medicine.
Some people said the Saraguro people wear black because they are mourning for Atahualpa, the last Inca king who was murdered by the Spaniards. They believe they have strong ties with the Incas and believe they are from the Inca tribe. Ingapirca ruins, the most important Inca architecture and dwelling place is only seven km south of Saraguro.
Just like any town with Spanish influence, Saraguro's town center has a plaza surrounded by a church, city hall and shops.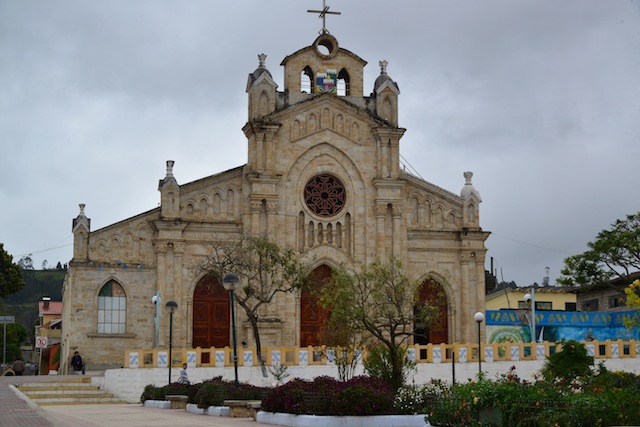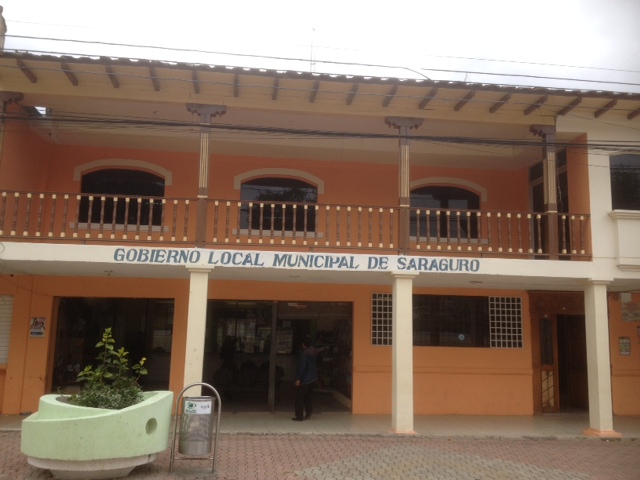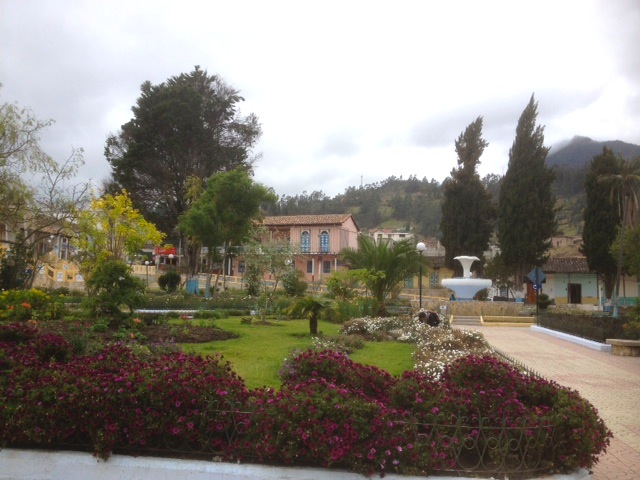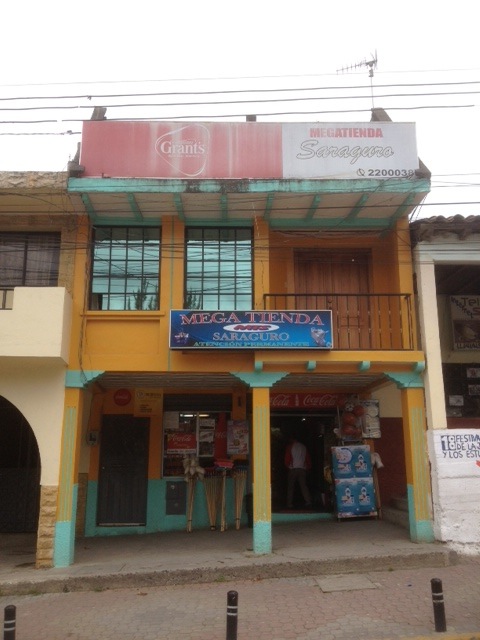 The market is behind the city hall. Here is a 15 second video taken at the plaza in front of the church. (click on the image to view an Instagram video):