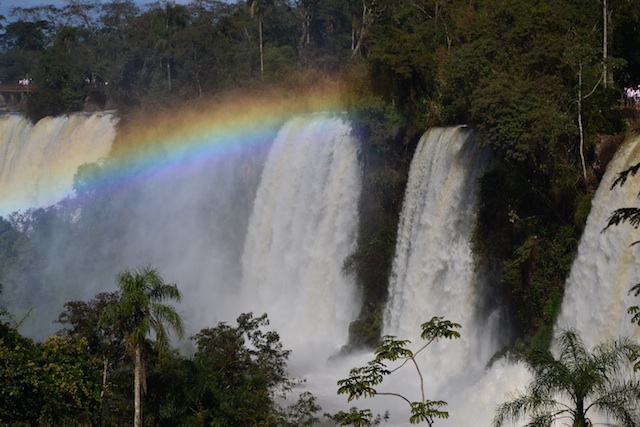 They say if you don't see both sides of the falls, you are missing out. My experience in both sides of the Iguazu Falls confirmed that statement. You really should not miss both sides of the falls because they are both very different.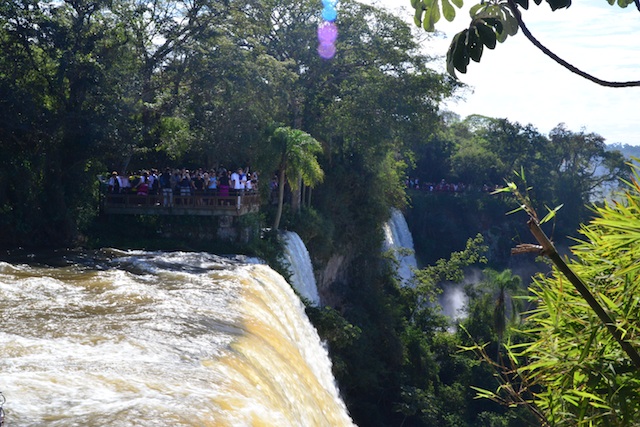 Our day at the Argentinian side in the first half of the visit was a bit disappointing. It was a Saturday. Many times as I walked on the wooden platforms over the ferocious falls, I felt threatened with a thought of "what if this platform collapsed because of being overloaded?" 
Trees and crowds of people blocked most of the view in the beginning.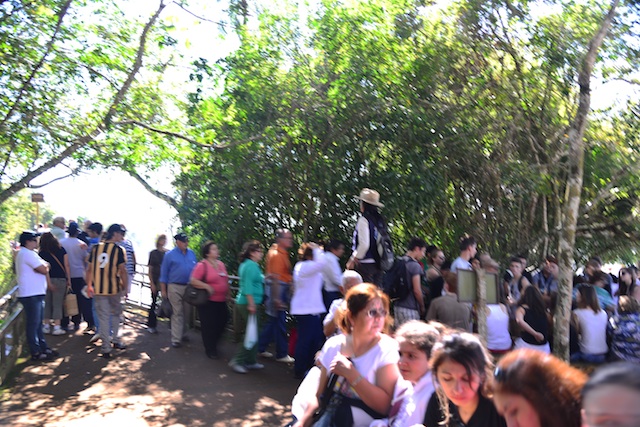 While having lunch at the courtyard at the lower part of the Iguazu Falls, coati, the world largest rodent at the falls were everywhere waiting to grab our food as we sat on our tables outside. They fed on every crumb possible and fought amongst each other for the food. Though being warned not to feed the animals, visitors were found feeding those disgusting looking animals. (Just my opinion about the looks of those animals). They were even seen climbing onto visitor who fed them. "What if they are dirty and carry rabies disease?"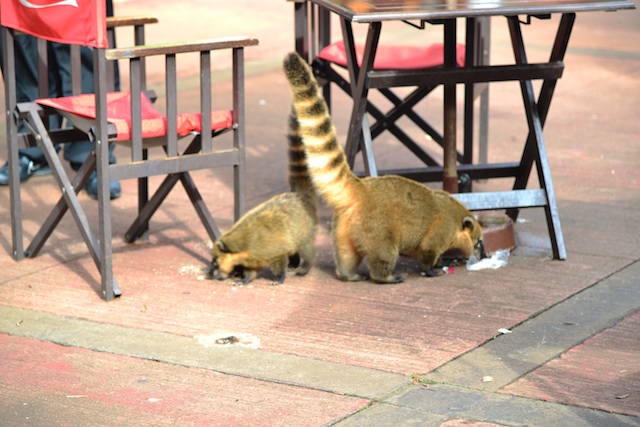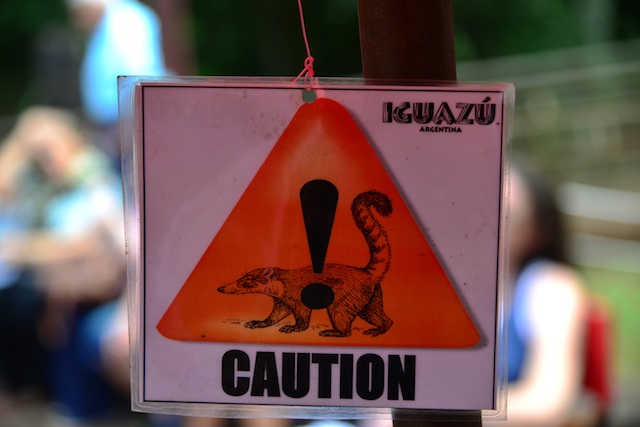 The fun part of the Argentinian Iguazu Falls came when we went on a boat ride over several falls. The walk down to the water was the best thing at the falls. The view was unobstructed and had less crowds. The ride on the small speedboat over the falls was definitely thrilling. The boat took us close to the Devil's Throat (Brazilian side of the Falls) and the Argentinian side of the falls.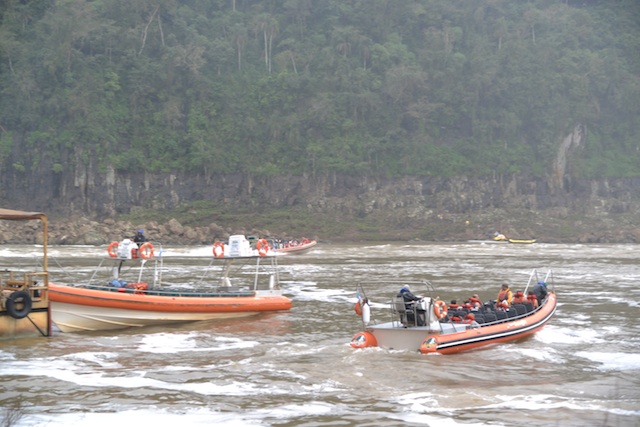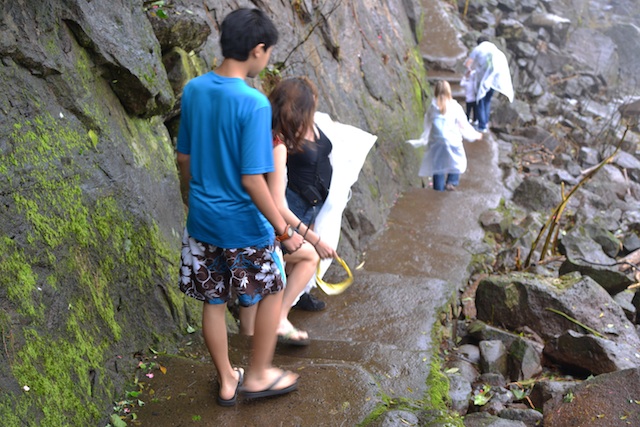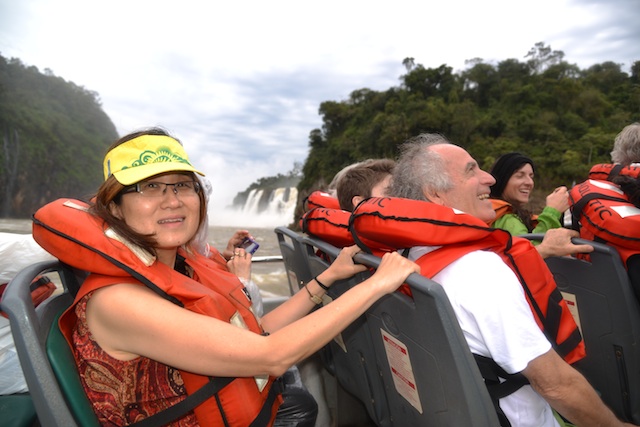 Here are four differences between the Argentinian Iguazu Falls and Brazilian Iguazu Falls:
1. View – most of the views at the Brazilian side is unobstructed by trees. The Devil's Throat is definitely a sight to behold. Views are different from both sides.
2. The Boat ride – the Brazilian side does not have thrilling boat rides that take visitors close to the falls. You can only do this at the Argentinian side.
3. Helicopter ride – is available on the Brazilian side and not on the Argentinian side.
4. Dining – there are more dining options at the Argentinian side compared to Brazilian side. You can even get a taste of Havana coffee.
Both are worth visiting and I think you will really miss the whole picture of Iguazu Falls if you do not visit both.
Note: You need to bring your passport with you if you are traveling from Brazil to Argentina or vice versa. Americans need a visa to enter Brazil and a reciprocity fee to enter Argentina.
We were at Foz do Iguacu, Brazil and had to go through immigration and custom checkpoints at the border between Brazil and Argentina. It can take awhile depending on the number of visitors crossing the border.
Have you been to Iguazu Falls? Which do you prefer, Argentinian or Brazilian side? Let us know by commenting below.