Llao Llao Hotel and Resort
Just 15 miles from Bariloche city center and 40 minutes drive from Mt. Catedral ski resort is the legendary Llao Llao Hotel and Resort. Located on a hill in Nahuel Huapi National Park, overlooking Moreno and Nahuel Huapi Lakes, this mountain lodge is surrounded by two snow-capped mountain peaks - Cerro Lopez and Tronador, making it one of the most beautiful resorts in South America.
Since 1938, Llao Llao Hotel and Resort has been a sought-after remote resort destination for affluent Argentinians and adventurous foreign vacationers. In spring 2016, Llao Llao welcomed President Obama and his family. Ordinary folks like you and I can stay there too. You don't need to be in the high-net-worth category to stay in one of the rooms. Room rates start at $250 per night with Booking.com. The deluxe Moreno Lake Royal Suite, priced at $2,000 per night is fit for kings and queens, and of course the President.
You can only see the tip of the roof from the bottom of the hill. But the scene changes as you take the elevated road to the top of the hill where the hotel is located. The alpine-style lobby has a huge fireplace, beamed ceilings, log cabin style walls and an antler chandelier. A mountain peak covered with snow is visible from the steps leading to the lobby. When you step outside you'll get magazine cover type of views - the snow-capped mountains, the golf course, and the crystal clear lake.
The hotel has 205 rooms, a spa, 18-hole golf course, health club, outdoor swimming pool, four restaurants, a coffee shop, conference center, lobby bar and a business center.
How we got there
On a spring day, my family and I took bus #20 that traveled along Avenida Bustilo making its last stop at the base of Llao Llao Hotel. Our AirBnB host recommended a bus ride on this scenic route and a stop at Llao Llao. The AirBnB apartment was located across the street from the Chocolate Museum. To take the bus we were advised to stay on the side of the road where the apartment was located and walk along Avenida Bustilo (opposite direction from the city). We were to wave at Bus #20 if we saw one.
Lunch at Llao Llao Winter Garden Restaurant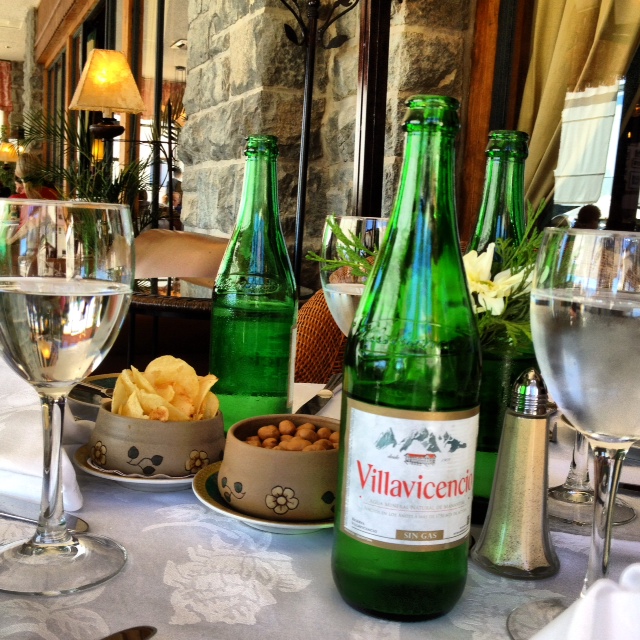 Winter Garden Restaurant offers views of the outdoor swimming pool, golf course, lake, mountains and garden. Guests had the option of either getting the buffet lunch or a la carte menu. The buffet lunch during our visit was 320 pesos. House wine, juice or soda were included in the price.
Our a la carte lunch included hamburgers and a tabla - a variety of cured meat and cheeses. The food was ordinary but the mesmerizing views made it all worth the price we paid.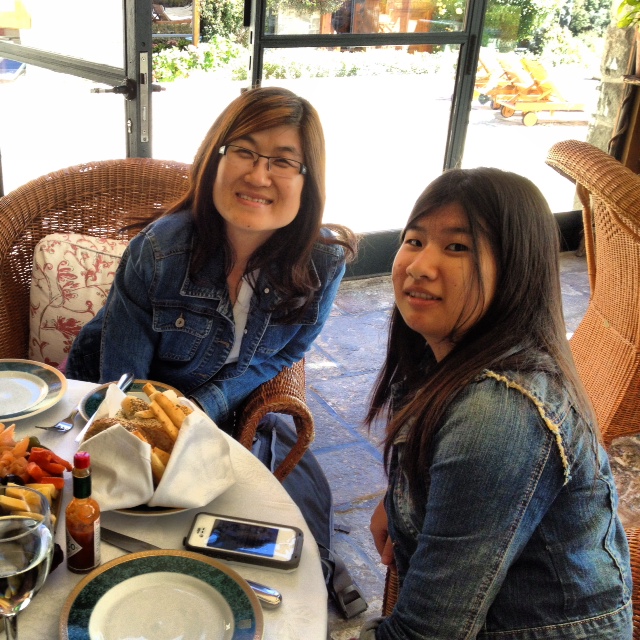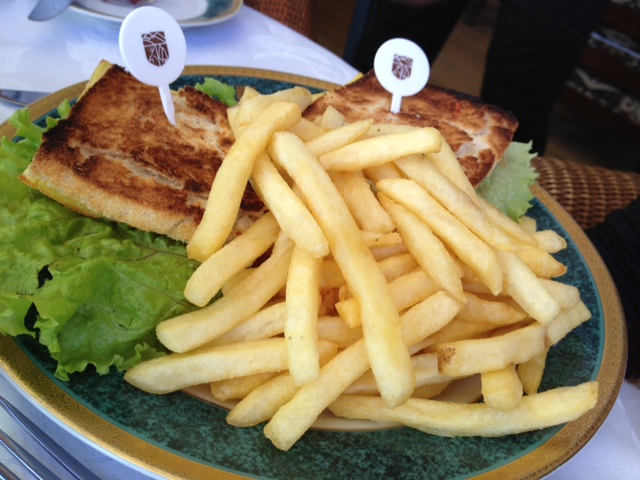 The restaurant's environment is just like a North American 5-star hotel's restaurant. You can dine in Llao Llao Hotel and Resort's restaurants even if you are not a guest.
About local buses and bus tickets in Bariloche
You must have a prepaid bus card to get on any public buses in Bariloche. The bus terminal or at bus ticket office at 3 de Mayo are some of the places to get prepaid bus cards. You can also purchase prepaid cards from your hotel and tourist attraction ticket counters. We had to buy from the ticket agent at Cerro  Campanario when we ran out of credits.
Puerto Panuelo, which is a walking distance from Llao Llao Hotel is one of the departure points for 12-hour boat/bus Cruce Andino from Bariloche to Puerto Varas. You can take this scenic journey and cruise along Lake Nahuel Huapi.
Find out more about Llao Llao Hotel and Resort at Booking.com.
This is an updated article. The original was published on April 22, 2013.