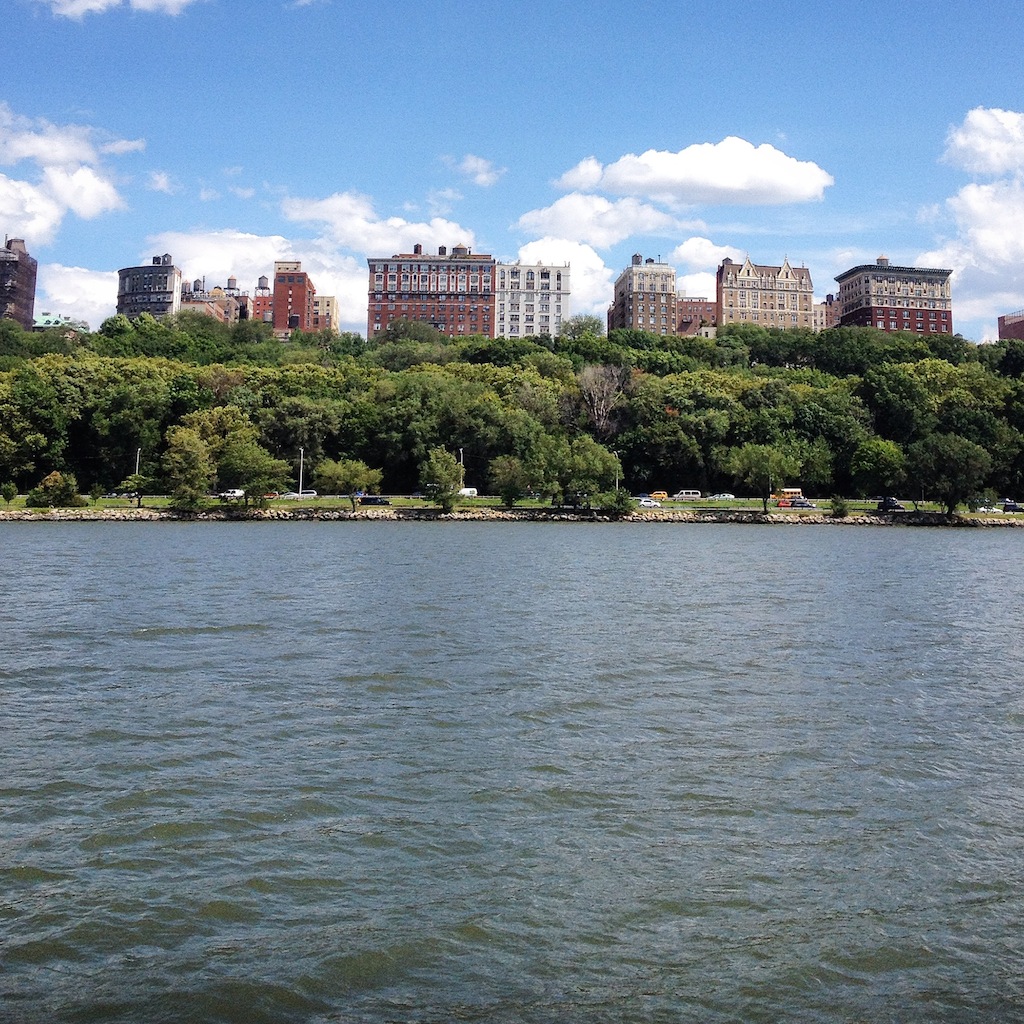 It was supposed to be a full island tour on the East River, Harlem River and Hudson River for two and a half hours. We didn't get to see Yankee Stadium or The Cloisters because the water level was too high. That meant the major part of my interest on the Bronx part of the tour was cancelled.
Where to board
We took the M42 bus across the street from Cake Boss on 42nd street and 8th Avenue. It will take you to 12th Avenue. Circle Line's Pier 83 is in front of the intersection of 12th Avenue and 42nd Street.
There are umbrellas and plastic tables and chairs in the area for passengers to relax while waiting to board. Hot dogs and pretzels are available for purchase near the pier. Prepare to pay $4 for one hot dog.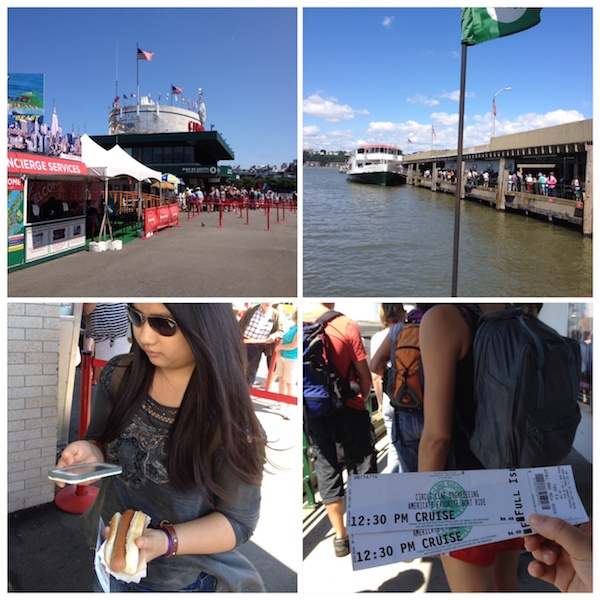 The boarding area is mostly shaded making it easier to wait in the hot summer heat.
Tip: After the boat left the dock, the first floor front deck was opened. If you want to get a view of the Manhattan skyline choose to stand on the left side (facing the front) of the boat. Standing on the right side means you will get a great view of New Jersey, Roosevelt Island, the bridges, Ellis Island, Statue of Liberty, Brooklyn shipyard and Queens.
We chose the right side. Our view of Manhattan mainly consisted of people.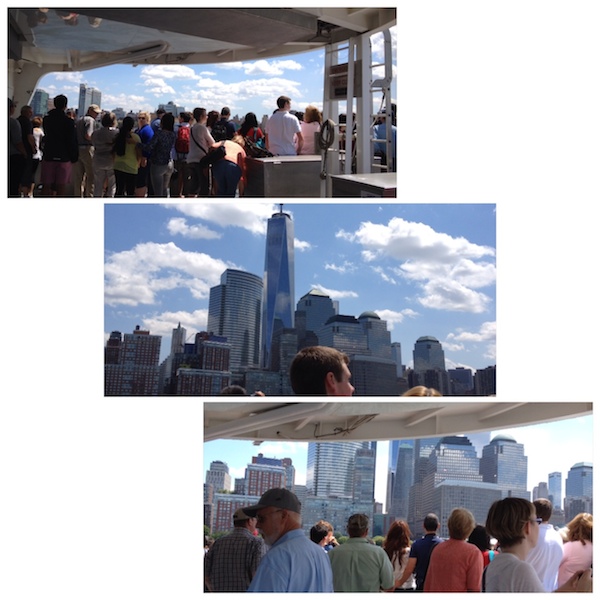 The View

Hoboken NJ (and Ellis Island on bottom right)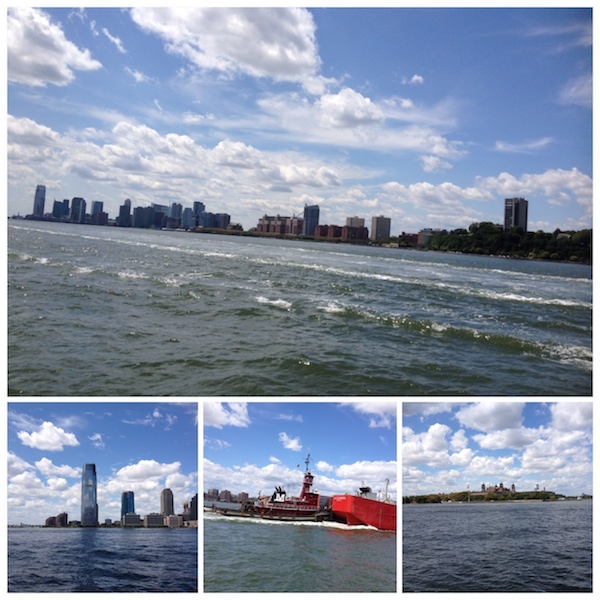 Ellis Island and Statue of Liberty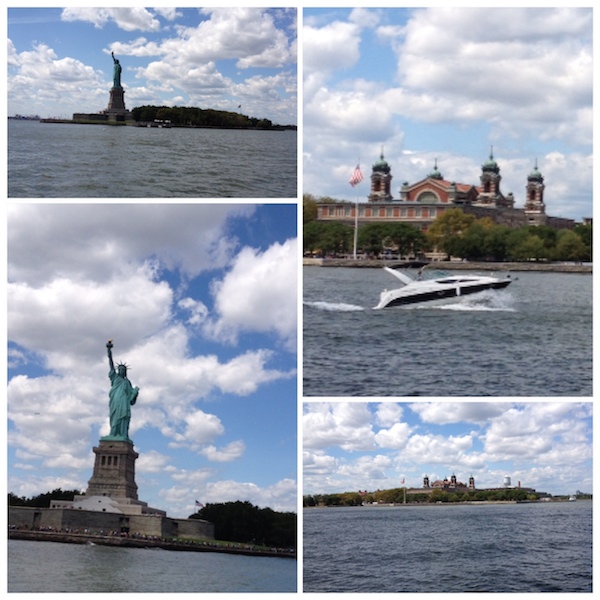 Brooklyn Bridge and Manhattan Bridge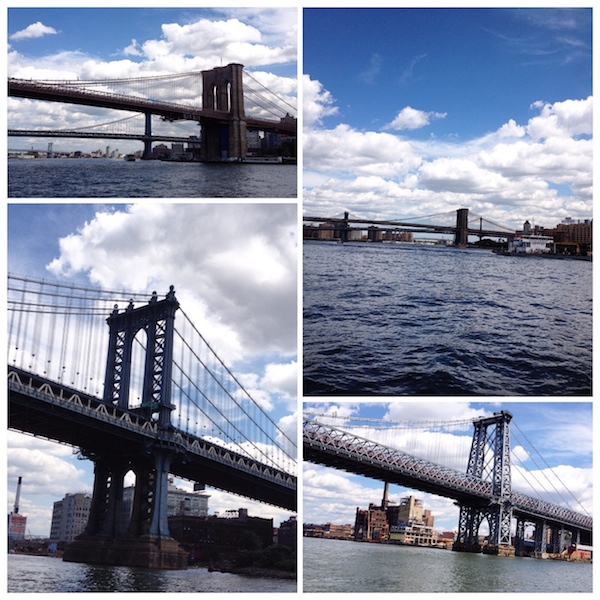 Brooklyn shipyard including the old Domino Sugar building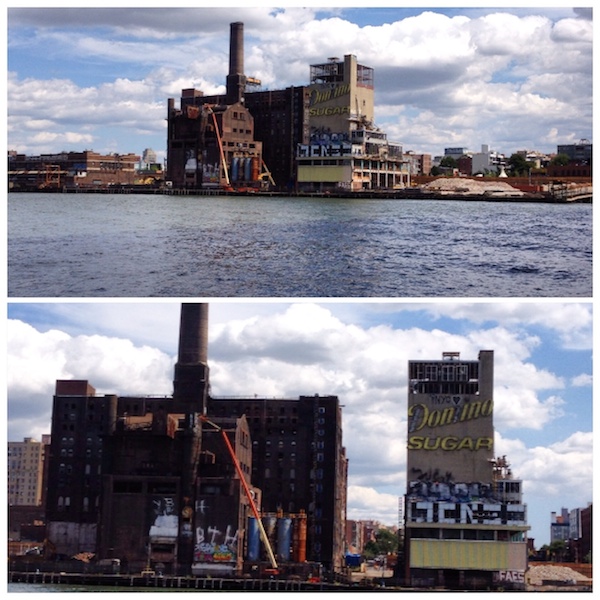 Roosevelt Island apartments, Queensborough Bridge and cable cars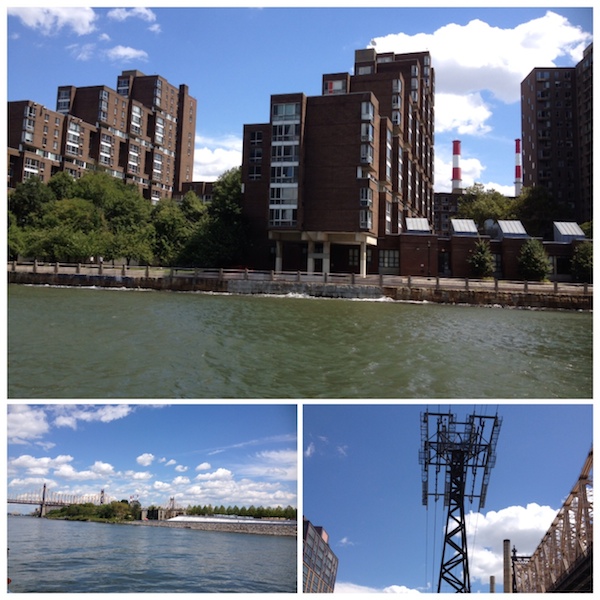 Queens skyline and Queensborough Bridge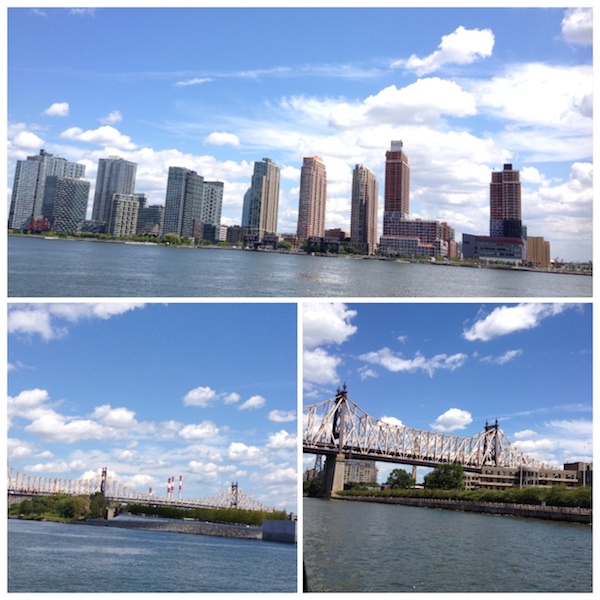 Robert F. Kennedy Bridge, Hells Gate Bridge and Wards Island Bridge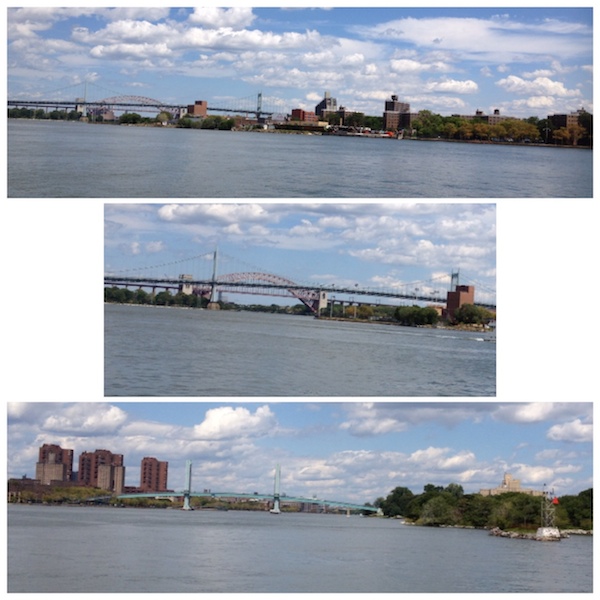 Manhattan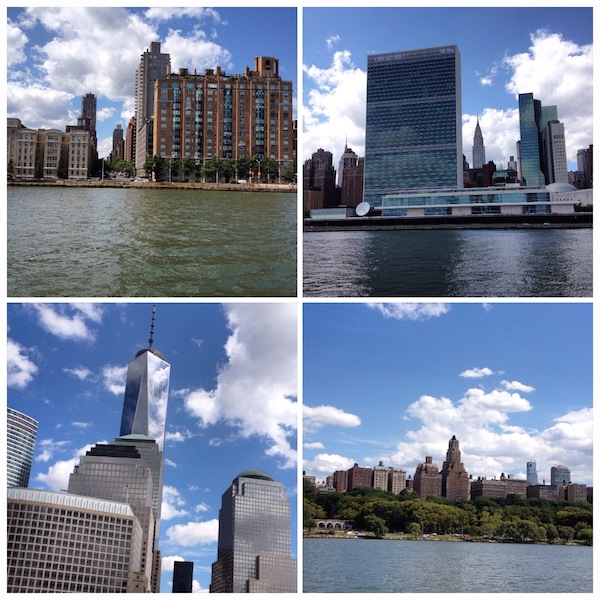 Riverside Church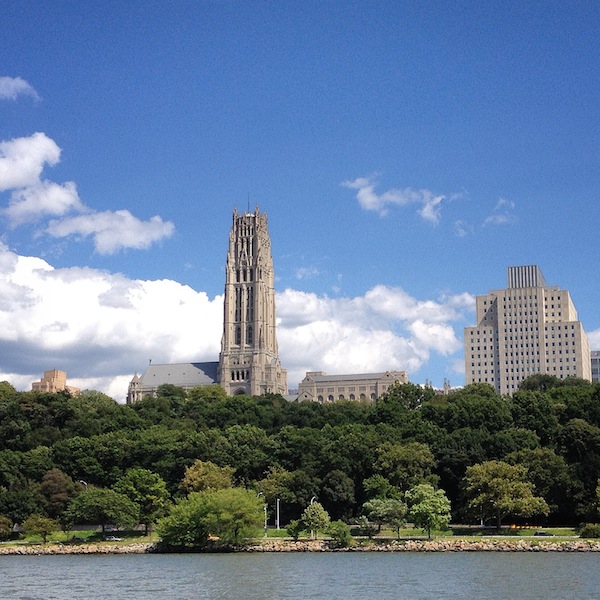 Overall this is a great tour for anyone wanting to see the Manhattan skyline from another angle. It is the best way to see Ellis Island and the Statue of Liberty if you don't have the time to visit both places. Because of the water level, our tour was not a full circle.
For more information about Best of NYC Cruise (Full Island) and many other cruises provided by Circle Line, please visit their website. My daughter and I were guests of Circle Line and NYCGO.