Inside the building surrounded by warehouses and factories in Queens is the museum and garden dedicated to Isamu Noguchi, a Japanese-American sculptor. The Noguchi Museum opened in 1985 as the first and only museum in the United States to be founded by an artist during his lifetime.
Isamu Noguchi's vision continues today. It is as if he is still there to guide the path as you walk from room to room- seamlessly interconnected to each other. The museum was his vision and not of an artist's estate or group of collectors.
During my visit, I had a casual chat with Amy Hau, Noguchi's assistant when the artist opened the museum to the public in 1985. The artist passed away in 1988 but Amy remained with the foundation. She said he was her mentor and she had learned a lot while working with him. In her teen years she learned about his passion, hard work and persistence while working with him.
Isamu Noguchi was an artist with a vision way ahead of his time. No artists were working or buying buildings in Queens in the 60s or 70s. The museum was Noguchi's warehouse and studio. First in a small space in the 60s, then he started purchasing the industrial building for the main museum and added more as he had more and more art pieces. With the added space, he was able to invite fellow artists and collectors before it was opened to the public.
When most artists were struggling financially, Noguchi's artistic and entrepreneurial skills afforded him to purchase the 1920s industrial building that once was a photo-engraving plant.
Today the museum is a 27,000 square feet exhibition space with 10 rooms on two stories. The space has a Zen-like feeling where sculptures of stone, metal, wood and clay are placed side by side being unified in the open spaces.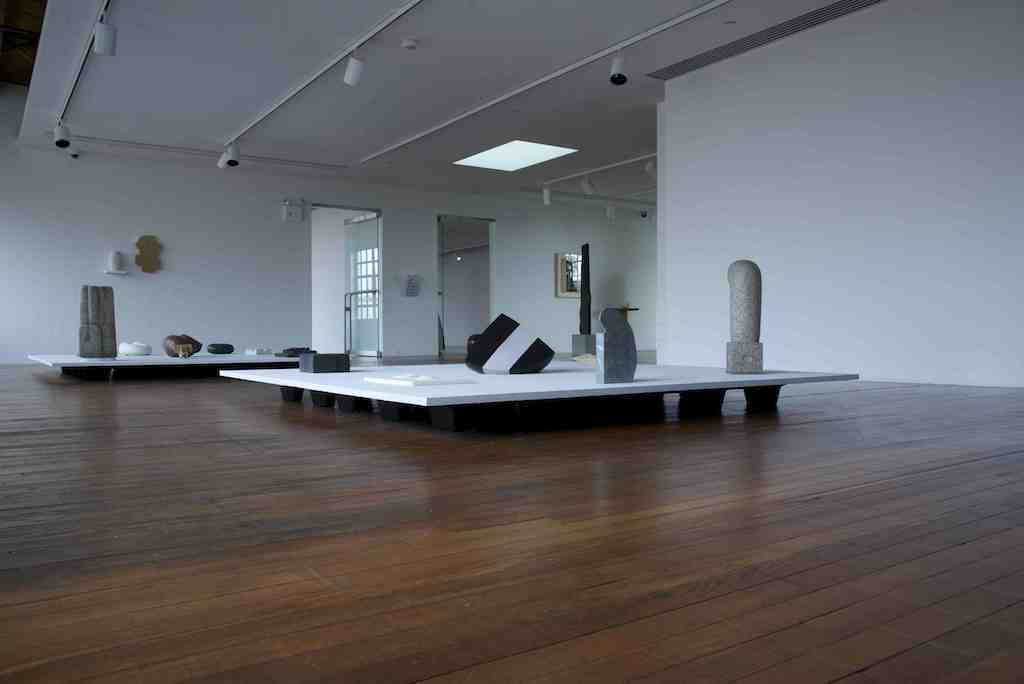 One example of zen-like art is the water table (created in 1968) of black granite, pink granite boulder and occupies a room with a big window overlooking the bamboos in the garden.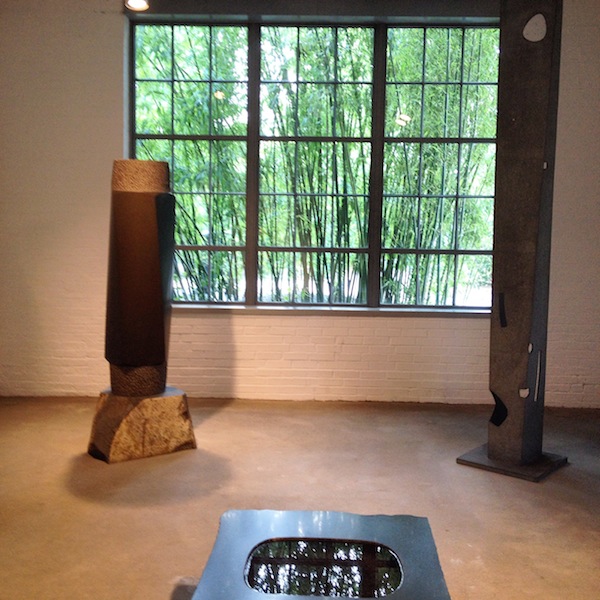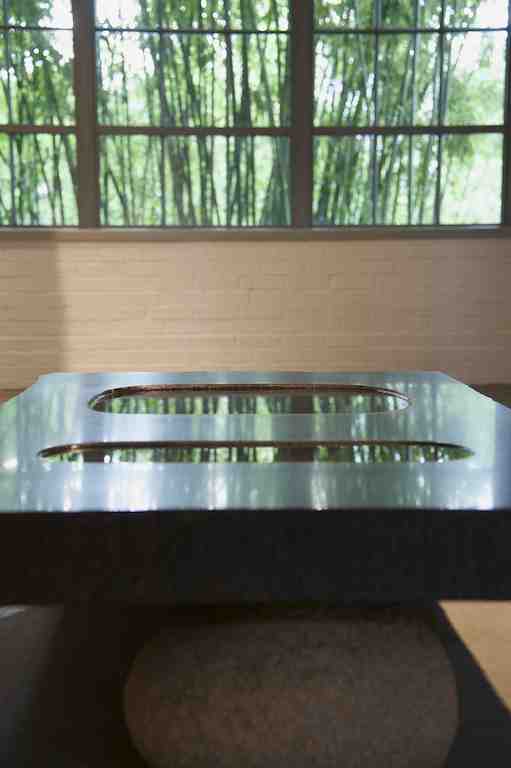 The museum also houses drawings, models for public projects and gardens, stage sets, furniture and Noguchi's Akari Light Sculptures. Noguchi works were not confined to these alone. He was into landscape as seen in his garden sculptures, interior design, playground designs and famous pieces like the large-scale sculpture symbolizing the freedom of the press in Rockefeller Center New York City.
The Floor Frame (Remembering India)- in the artist's own words:
I wished to place man in relation to the floor and to sculpture. A twist to the experience of Japan, where it is on the floor that the ceremony of life takes place. But the sculpture itself is more reminiscent of India....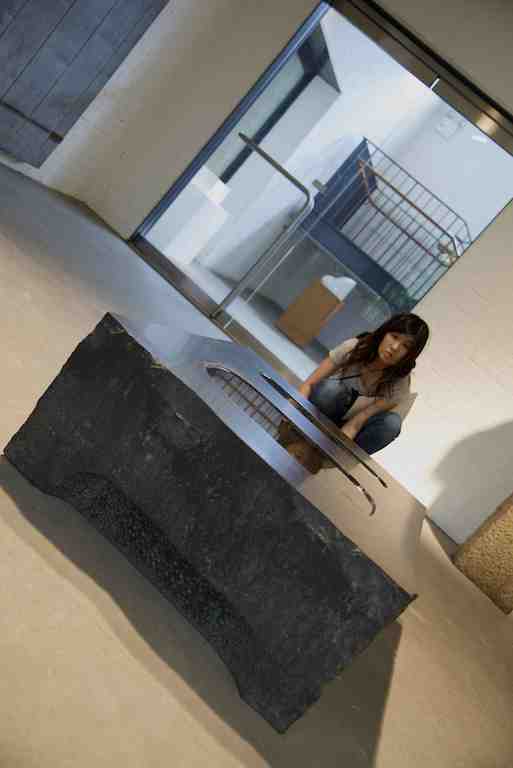 One can stay for hours at the serene zen garden amongst sculptures, trees, water and rocks.
Isamu Noguchi was born in 1904 to a Japanese father and an American-Irish mother. He was an illegitimate child and was raised by his mother in New York and Japan. He lived in Japan until he was 13 when he moved to Indiana to attend boarding school. He was using Gilmour as his last name until 1926.
He discovered art and sculpting when attending Columbia University. According to New York Magazine, he was a man of dualities- West and East, coarse and refined, optimist and realist – floating in the uncertain space between worlds.
Noguchi traveled extensively to India, China, Mexico, Italy, France and spent many years in Japan. His art was influenced by his travels. You can see art pieces named after Vishnu and typified places he visited. He used a wide range of materials like stainless steel, cast iron, balsawood, bronze, sheet aluminum, granite, water, marble, paper and ceramics. His travels also led him to discover large-scale public works in Mexico, earthy ceramics and tranquil gardens in Japan and subtle ink-brush techniques in China and the purity of marble in Italy.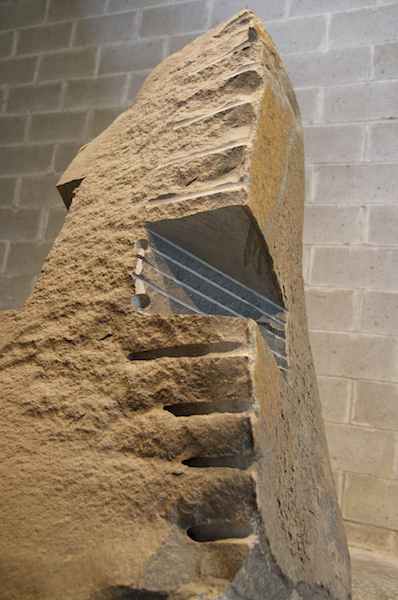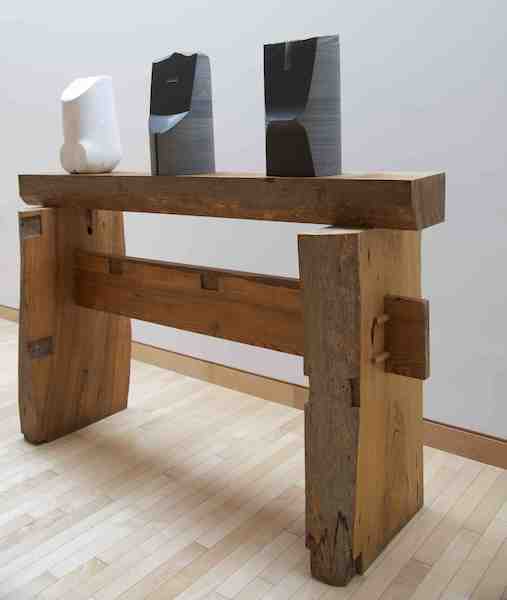 He learned under several sculptors and artists locally and also in Paris through a scholarship from the John Simon Guggenheim Fellowship. Highly skilled and trained under the masters, Noguchi was still unable to get recognition until 1938 when he worked on the Rockefeller Center's project. His work is extensive as seen in the museum and parts of Manhattan and his museum in Japan.
He was a versatile artist and was able to innovate when there were limited opportunities for artists during the Great Depression. The war and Pearl Harbor found him voluntarily spending six months in a Japanese-American internment camp.
The Noguchi Museum has a beautiful shop and café. It sells the Akari Light Sculptures, books and furniture.
The Noguchi Museum is open from Wednesday to Friday from 10-5 pm, Saturday and Sunday from 11-6, closed on Monday and Tuesday. Admission is $10 for adults and $5 for students and seniors, free for children under 12 and for all New York Public School students.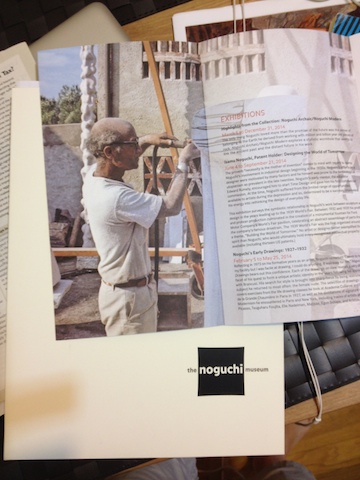 First Friday of every month, the museum offers extended hours and free admission until 8 pm. It is located at 9-01 33rd Road (Vernon Blvd). The Museum offers Sunday shuttle bus service from the Asia Society at 725 Park Avenue at 12:30pm, 1:30pm, 2:30 pm and 3:30pm. Return from The Noguchi Museum at 1 pm, 2 pm, 3 pm, 4 pm and 5 pm. Price $5 one-way and $10 round-trip.
Disclaimer: My husband and I were guests of Noguchi Museum. Opinions are my own. For more information please go to their website at www.noguchi.org