The late President Boris Yeltsin's tomb is the most recent addition and the least artistic tomb at the Novodevichy Cemetery. His was a huge tri-colored Russian flag sculpture and looked out of place compared to the creativity and artistry represented on the tombs of almost 200 famous Russians. Which included journalist Artem Borovik, comedian and circus artist Yuri Nikulin and ballerina Galina Sergeyevna Ulanova.
During the Soviet-era Novodevichy Cemetery was the alternative place to bury leaders deemed unsuitable for burial at the Kremlin. It was also the resting place for actors, musicians, astronauts, dancers, poets and wives of political leaders like Stalin's second wife Allilujeva and after the Soviet-era, Mikhail Gorbachev's wife Raisa.
"See Khruschchev's bust?" "The white and black blocks around his upper body represented the good and bad side of Khruschchev!" Maria our tour guide pointed to the tomb of political figure Khruschchev.
Novodevichy Cemetery was started in 1898 as a small cemetery next to the Novodevichy Convent when the burial ground at the convent was full. The cemetery looked like a garden filled with sculptures of different sizes and expressions. Each representing a story of the one buried six feet under.
I asked to see Russian composer Dmitri Shostakovich's tomb. His was not on Maria's list. His was just a simple tomb. He was a controversial musician who dared to disagree with authorities.
Shostakovich's Four Waltzes were a few of his music pieces that I tried on the piano while studying classical music in my teen years. Shostakovich is known for his masterpiece, The Seventh "Leningrad" Symphony. It was written at one of the most trying times of his life.
You can listen to the symphony here (taken from YouTube and performed by Barcelona Symphony) while looking through photos of the tombs in Novodevichy Cemetery that I captured: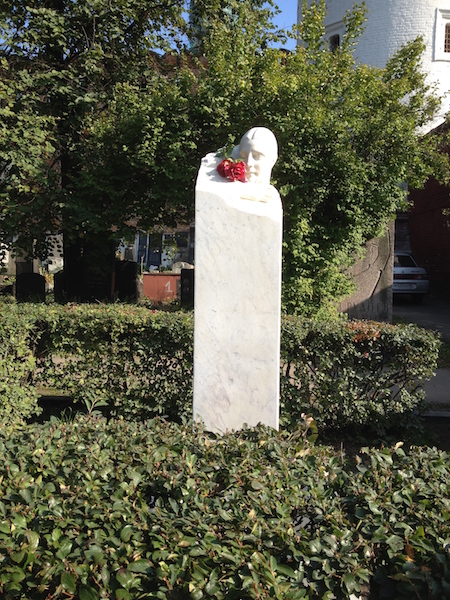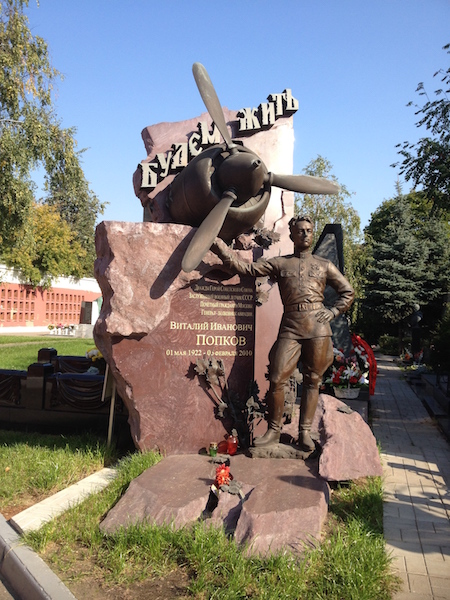 After the tour we walked with Maria through a quiet neighborhood towards Sportivnaya metro station.