For discerning travelers who want the best souvenirs at rock bottom prices, Izmailovsky flea market is a must-visit place in Moscow. It is located in the outskirts of Moscow, a 15-minute train ride from Kremlin and three minutes walk from the Izmailovo Hotel Complex. A far cry from the upscale stores of GUM in Red Square and Petrovka Boulevard, Izmailovsky is a down-to-earth shopper's paradise.
Our travel leader Erik from Tucan Travel bought an ushanka for his brother in his last trip. He suggested my son should save his money and get the ushanka from the same vendor at Izmailovsky too on the Saturday before we left Moscow to take the Trans Mongolian train to Irkutsk.
Izmailovsky is open every day but the best shopping days are during the weekends. That's when you'll find hundreds of vendors selling almost the same things like the lacquer boxes, matryoshkas (nesting dolls), mink hats (some of them are fakes), T-shirts, magnets, unique artifacts and cheap coffee in a shopping cart.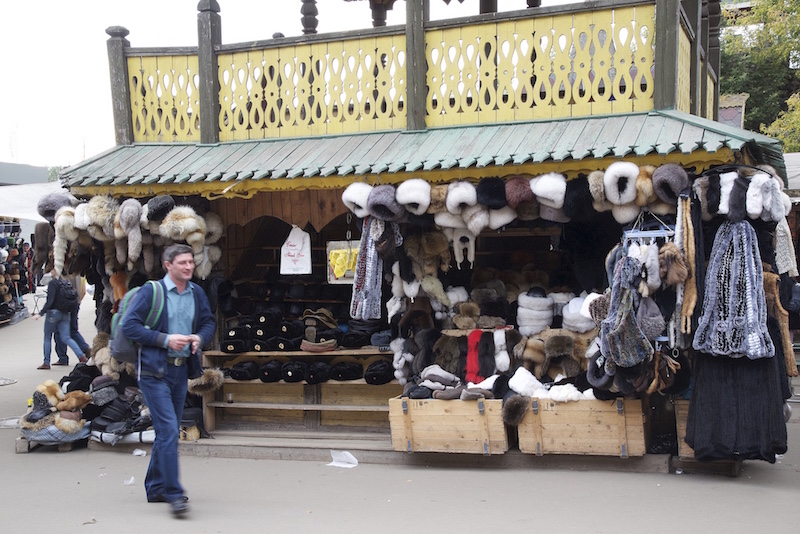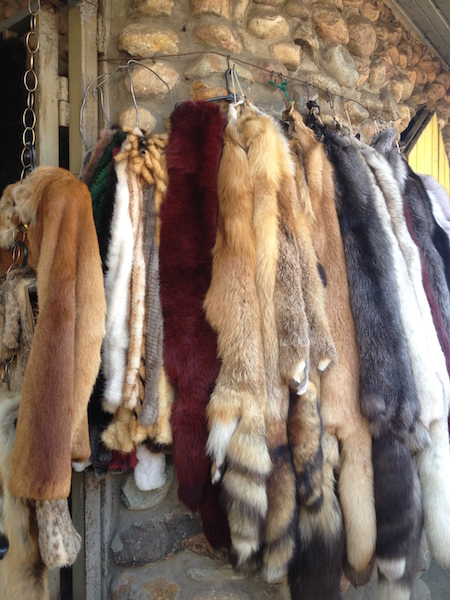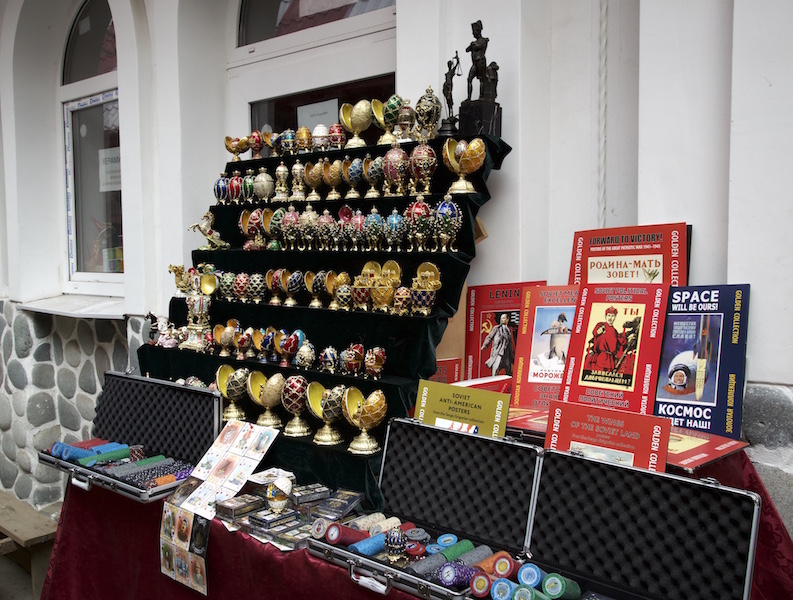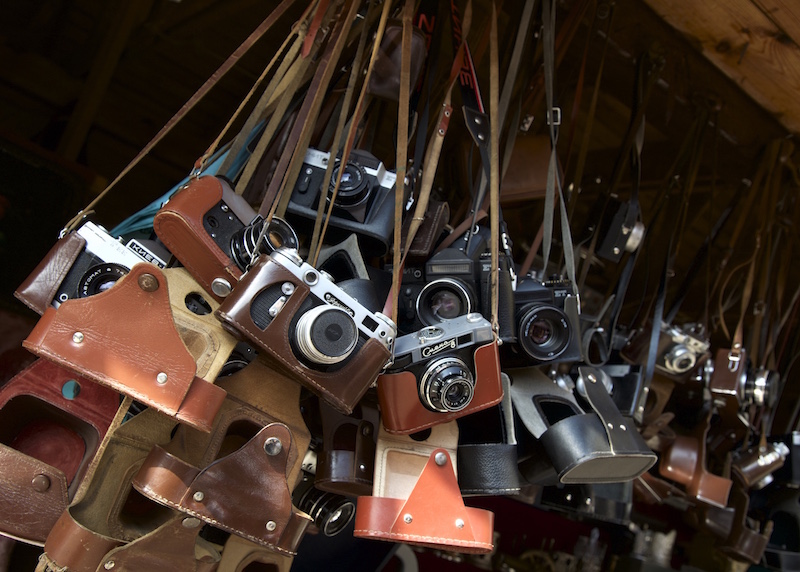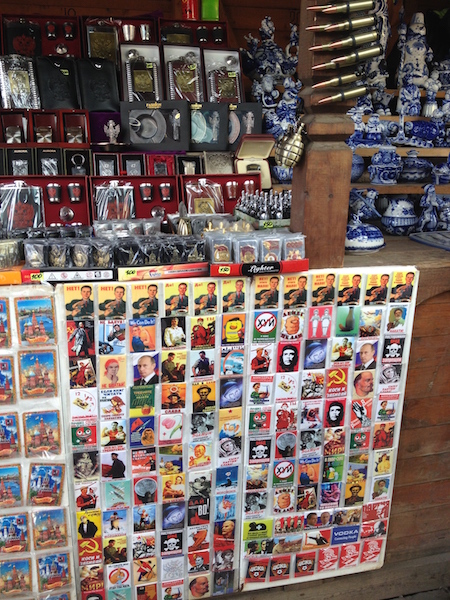 The art of haggling is necessary at the Izamilovsky and better yet if you go with someone who speaks Russian you can put your haggling techniques to the next level. For me it was the best place to mingle with the locals and migrants from the Central Asia, formerly a part of the Soviet Union.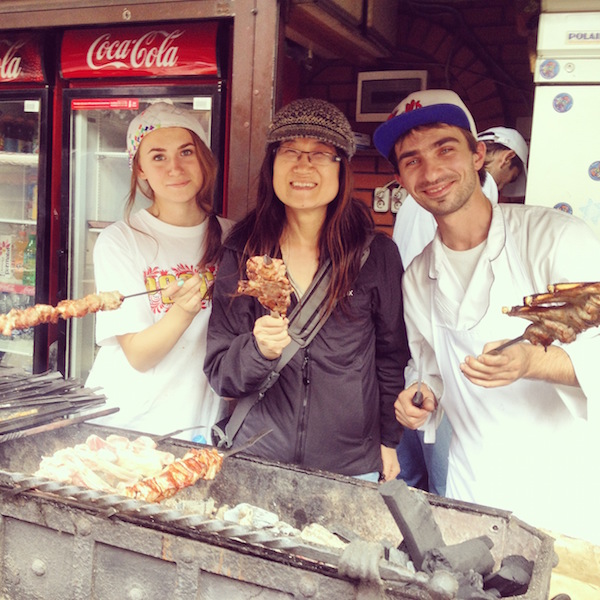 There is a food section in the market where all the vendors sell the same lamb kebabs and grilled lamb with flat bread. Seating is limited and you'll need to share with strangers.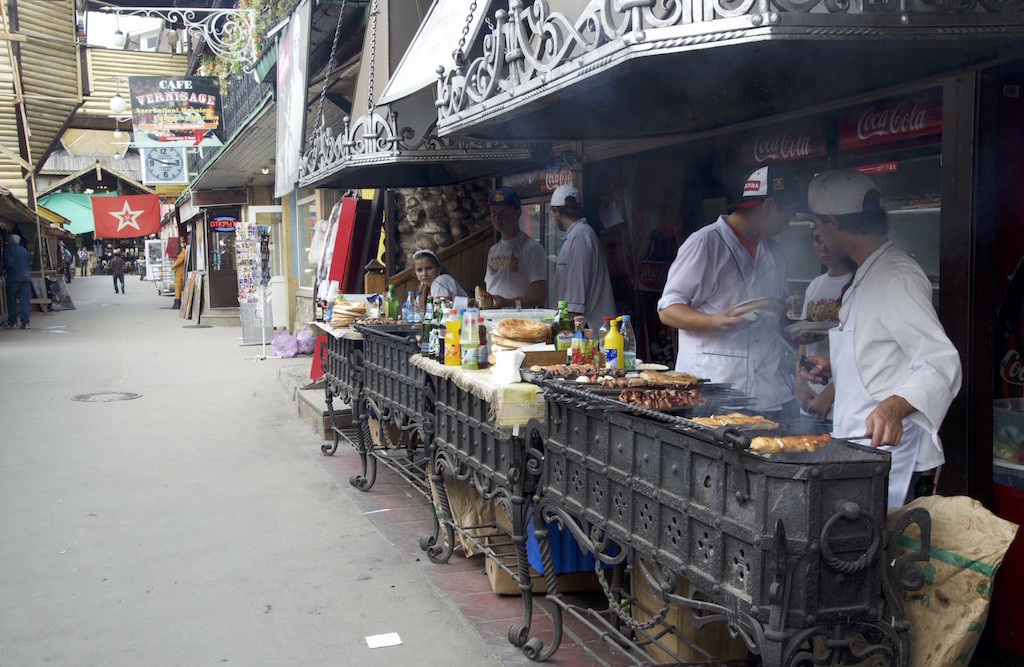 Izmailovsky flea market is located next to the Kremlin Izmailovo, a colorful complex for events and wedding ceremonies and receptions. The Izmailovo area was the Romanov family's estate in the 1600s. The Museum of History of Vodka, The Bread Museum and The Museum of Russian Folk Toys are located in the Kremlin Izmailovo complex.
We walked through the complex to get to the Izmailovsky flea market. There was no charge to walk through the complex. You may have to pay entrance fee to the flea market if you enter the through the black iron gate in front of a parking lot.
If you are going without a guide from the city, use the metro line 3 that takes you to Partizanskaya metro stop.