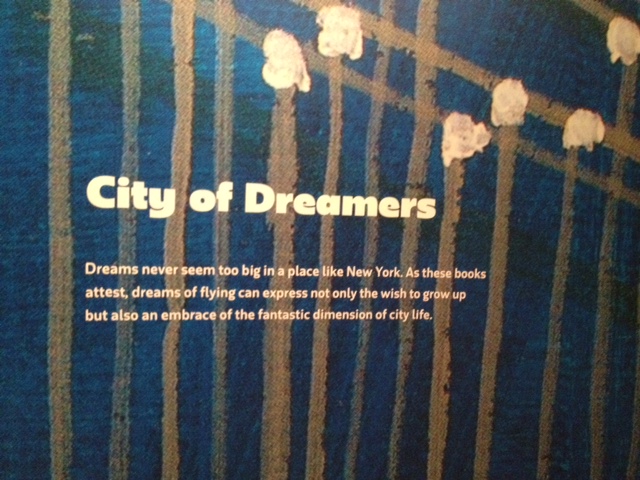 Growing up, I didn't have many books to read. I love books and when given a choice to buy something to eat, wear or read during my childhood days, I chose books or magazines over food. When my children were little the majority of our time was spent at the local library, Barnes and Noble and Book Revue, a bookstore in Huntington NY.
Organized playtime with other kids was usually during story time sessions in Book Revue or Barnes and Noble. To me, children's books matter. Books widen children's horizon, imagination and helps them to be better writers and communicators.
The ABC of It: Why Children's Books Matter exhibition at the Gottesman Exhibition Hall in Stephen A. Schwarzman Building shows the richness, artistry and diversity of children's books across time and cultures.
In the early days, the emphasis was more religious. Here is one displayed on the wall:
In Adam's Fall
We sinned all.
Thy Life to Mend
This book attend.
The Cat doth play
And After flay.
Children's books have been around for over 300 years. My children still have their favorites – from Eric Carle, to Maurice Sendak to A.A. Milne. Of course books like Goodnight Moon brought back lots of memories when we saw the book and the green display in one area of the exhibit. I remember the days when excited hands were anxious to flip the pages.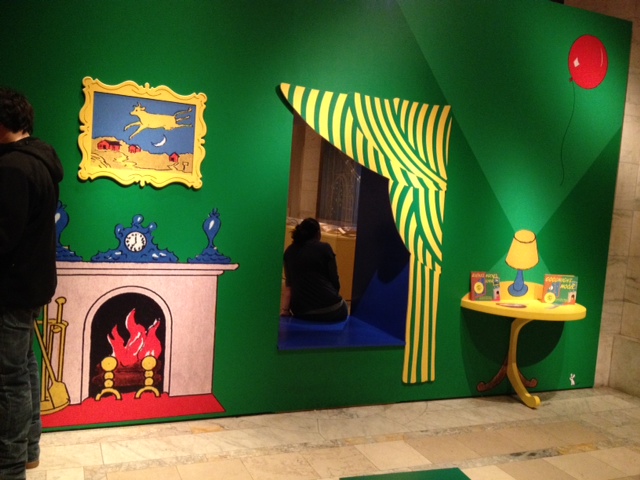 "That's Winnie the Pooh!" I pointed out to my teens. Well, he is not orange!!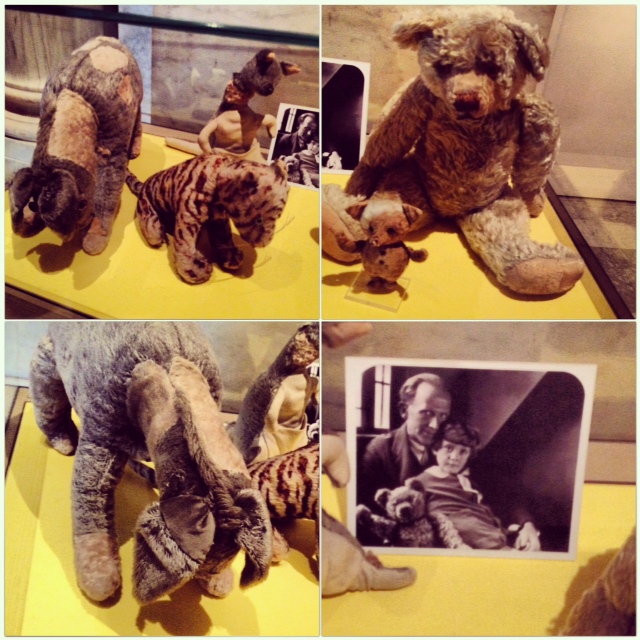 The stuffed animals belonging to Christopher Robin Milne were among the things displayed in this exhibition. The original 1921 small stuffed bear purchased at Harrods for Christopher Robin Milne was there along with a photo of him and his dad, the writer. It has been permanently displayed at the Children's Center of Stephen A. Schwarzman Building since 1987. Winnie the Pooh's American Publisher, E.P. Dutton donated the bear along with Eeyore, Piglet, Kanga and Tigger. These were Christopher Robin Milne's original playmates and inspiration behind all the classic books written by his father A.A. Milne and illustrated by Ernest H. Shepard.
A book titled "Instructions on Needle-work and Knitting" embellished with an assortment of doll's clothing was published in 1847 as a sewing instruction book for girls. The photo below shows one such doll dress in the book. These girls were enrolled in a religious charity school to be trained for skills in sewing.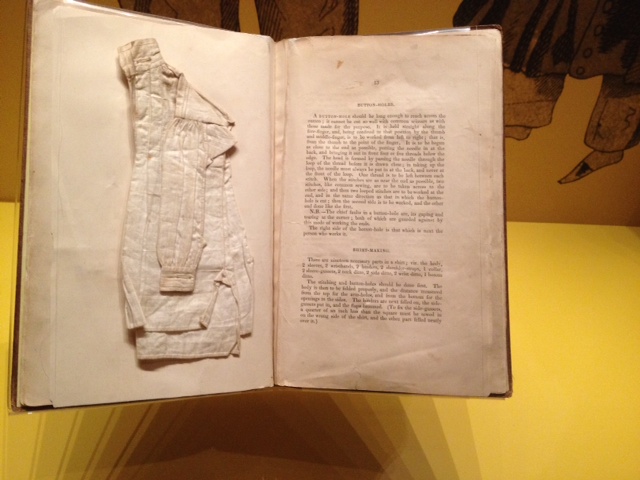 W.H. Auden said: "There are no good books which are only for children."
In the last decades, millions of books have been published worldwide in all shapes and sizes, colors and textures. Technology has given children ample opportunities to read online- accessible in all possible ways using a smartphone, Kindle or iPad for free.
Are we reading more compared to 100 years ago?
Information on the exhibit: NYPL Stephen A. Schwarzman Building
A 45-minute docent-led tour is available every day at 12:30 pm and 2:30 pm. Sundays are at 3:30 pm only.