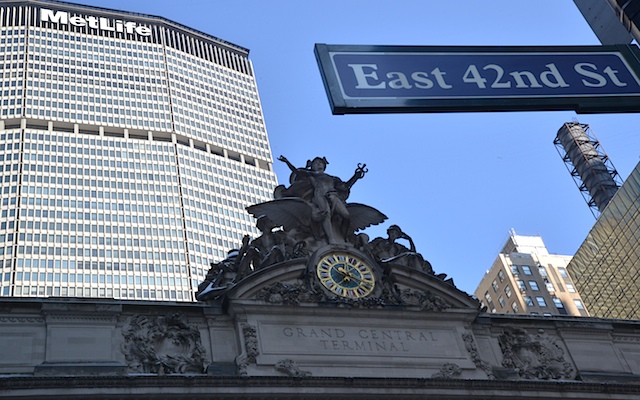 At a grand old age of 101, Grand Central Terminal is not showing any signs of aging. In fact she looks more beautiful than ever after the facelift.  Restoration and renovation started in 1998 including the cleaning of the main concourse sky ceiling.
Today this grand terminal has an Apple Store, five restaurants and cocktail lounges, 20 casual eateries including Shake Shack and gourmet foods like Magnolia Bakery in the lower level-dining concourse. The Grand Central Market has a variety of cheeses, bread and buns, tea, coffee, cured meat, vegetables and fruits -all presented in a clean and upscale environment.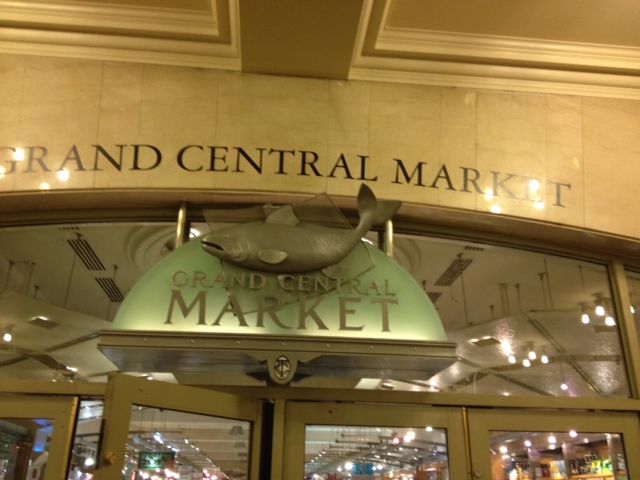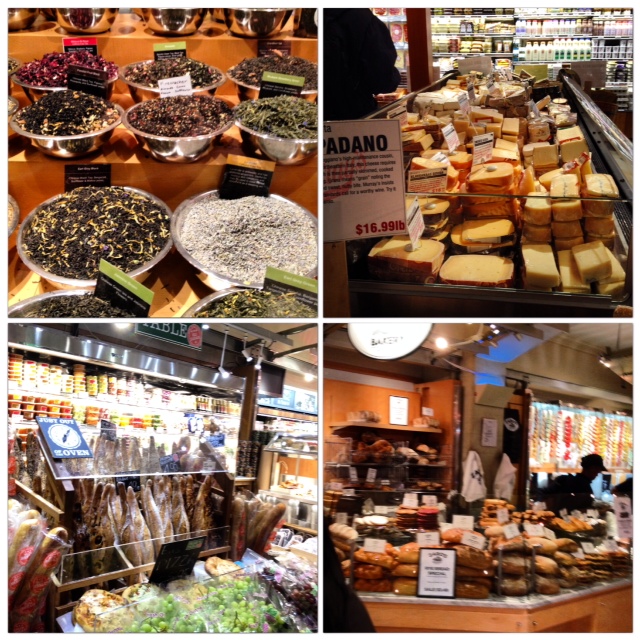 My first visit to the Grand Central Terminal was in 1990. I remember vividly a gentleman playing his violin near one of the platforms. Mesmerized by his talents, I dropped a $10 note for him. He was taken aback with my generosity and began to play with a smile. Back then I was living in Auckland New Zealand and had never been to a city with 8 million people with so many talented people of diverse backgrounds. Watching a man perform at the platform was like going to a Carnegie Concert Hall.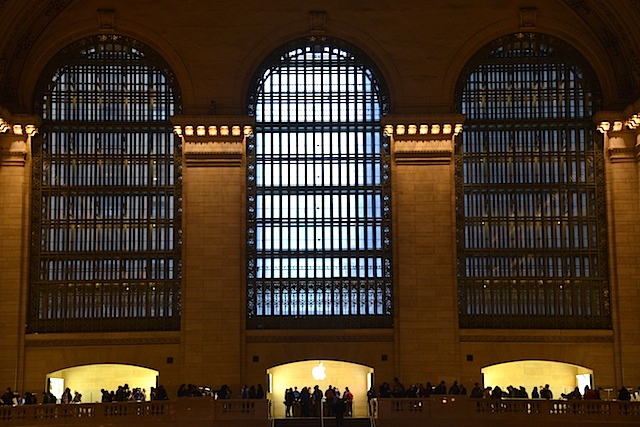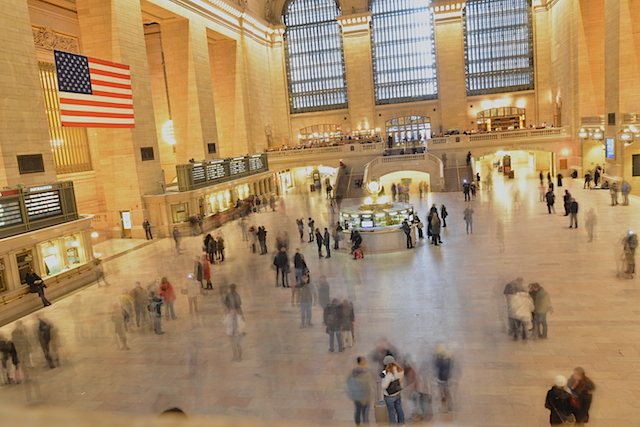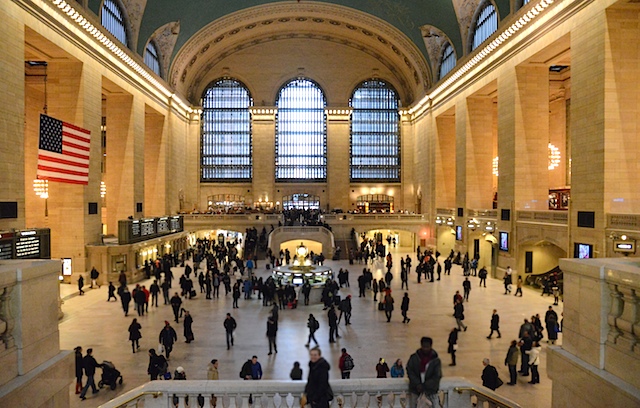 Added to the size of the terminal I thought I was in a palace, in one of the most amazing places in the world. My first visit was 23 years ago. Now Grand Central Terminal still holds the rank as one of the most popular destinations and historic landmarks in New York City. The big difference now is the lower level food court and the Apple Store.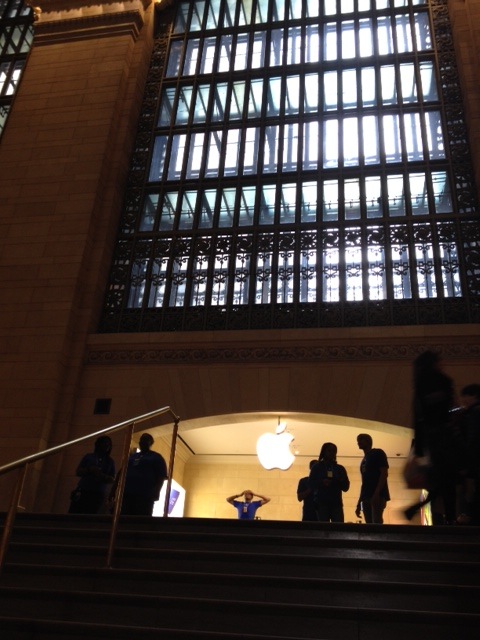 The Main Concourse looks the same except for the constellations on the ceiling, they look more distinct. French painter Paul Helleu's painting of the constellations on the main concourse ceiling is as impressive as ever.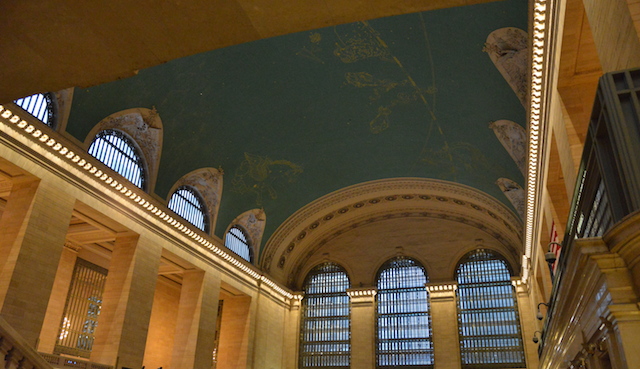 I learned something new this time. According to TimeOut, Track 61 is unused and was constructed in the 1930s to extend to the Waldorf-Astoria hotel. It was for President Franklin Delano Roosevelt (FDR) to hide the fact that he was wheelchair-bound. (Source: TimeOut)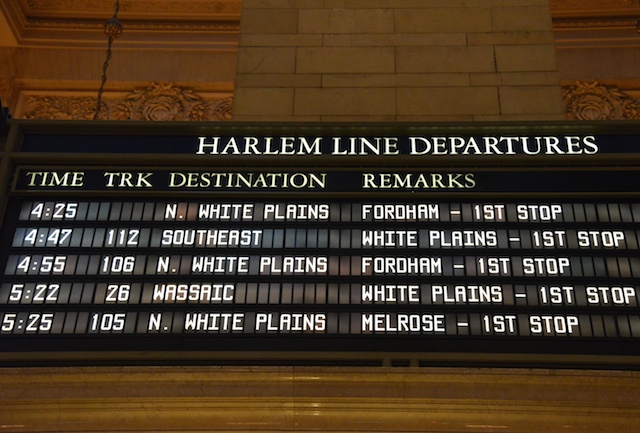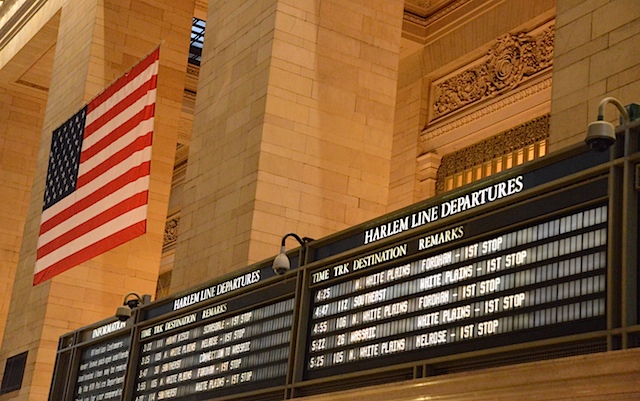 For a detailed history of Grand Central Terminal read more on these sites:
Grand Central History
100 Years of Grand Central Terminal by CNN
Grand Central Terminal Timeline
If you are looking for free tours around Grand Central Terminal check out Grand Central Partnership. Urban historian and tour guide Peter Laskowich is very knowledgeable and entertaining.
Or go to www.MAS.org for a 75-minute docent-led tour of the architecture, history and design of the building. $20 per adult and $15 for seniors, students, children under 10 and military persons with disabilities (ID required).
A 45-minute self-guided audio tour is $8 for adults by Orpheo. www.myorpheo.com. This app can also be downloaded on iPhone or Android phones.