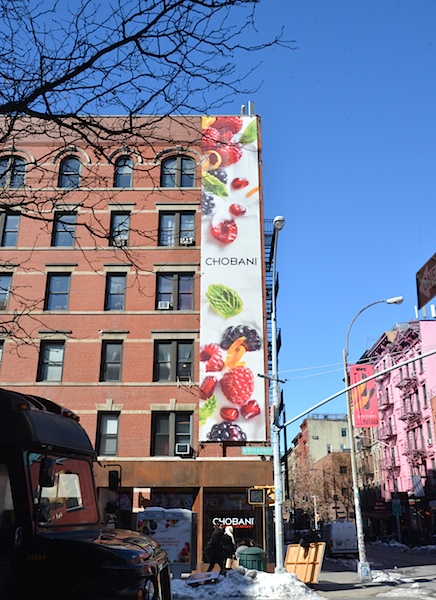 SoHo New York was known originally as the Cast Iron District. It is now filled with art galleries, boutiques, upscale restaurants and specialty stores with artisanal dining to "die" for – two of the recent additions are Laduree and Chobani SoHo Yogurt Bar.
This part of the city has rapidly developed into a place for locals, celebrities and tourists to hang out day or night –a place where fashion, gourmet food and style intertwine.
SoHo is unique in many ways. The once manufacturing district with rundown industrial looking buildings made of cast iron are transformed into famous upscale lofts, studios and artsy stores. It's only a few minutes walk from Chinatown/Little Italy and Chelsea/West Village, yet it sets itself apart by attracting innovative stores like Chobani Soho Yogurt Bar.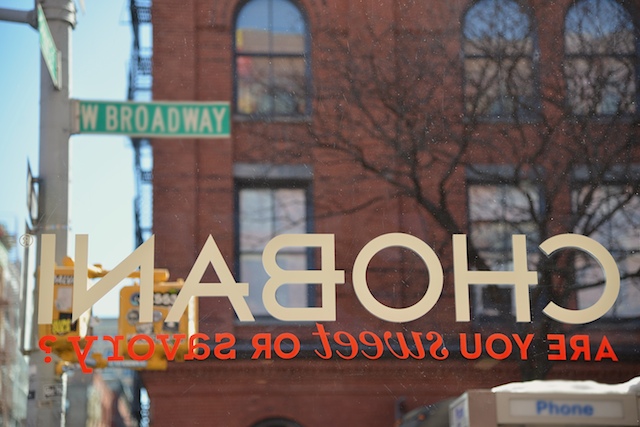 Who would have thought the usual boring yogurt we buy from local grocery stores has an actual café-bar-type place? These days I don't have to do much research on trends, latest news and cool things – I get almost all from my two teens.
One such trend and news was Chobani SoHo Yogurt Bar. My daughter has been mentioning this place since Chobani SoHo's grand opening while we were still in Tampa. Obviously it is in our list of places to visit and eat while staying in New York City.
I was impressed!
The place was bright and has a minimalist setting – no clutter but tight and small. The glass walls with natural light from the outside makes the place feel light even when it was packed with customers.
The service was excellent and our orders came in a beautiful wood tray with "Chobani" inscribed on it. Our yogurt was served in clear bowls and metal spoons.
They had sweet and savory yogurt creations, soups, sandwiches, desserts, tea and coffee. Here are photos of Fig and Walnut, a sweet yogurt creation and Zucchini Pesto and Tomato, a savory yogurt creation. The savory creations came with pita chips.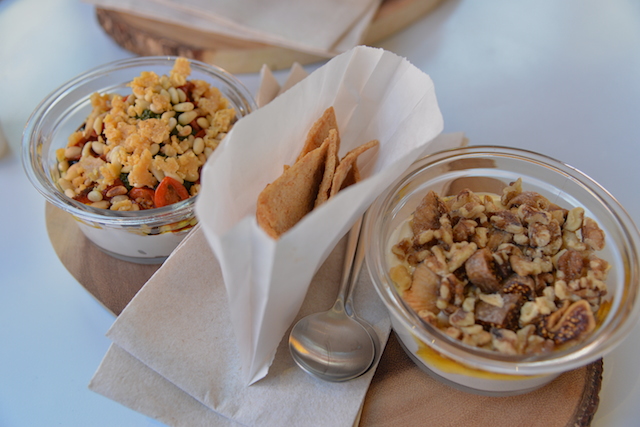 Another sweet yogurt creation and a must try is the pistachio and chocolate.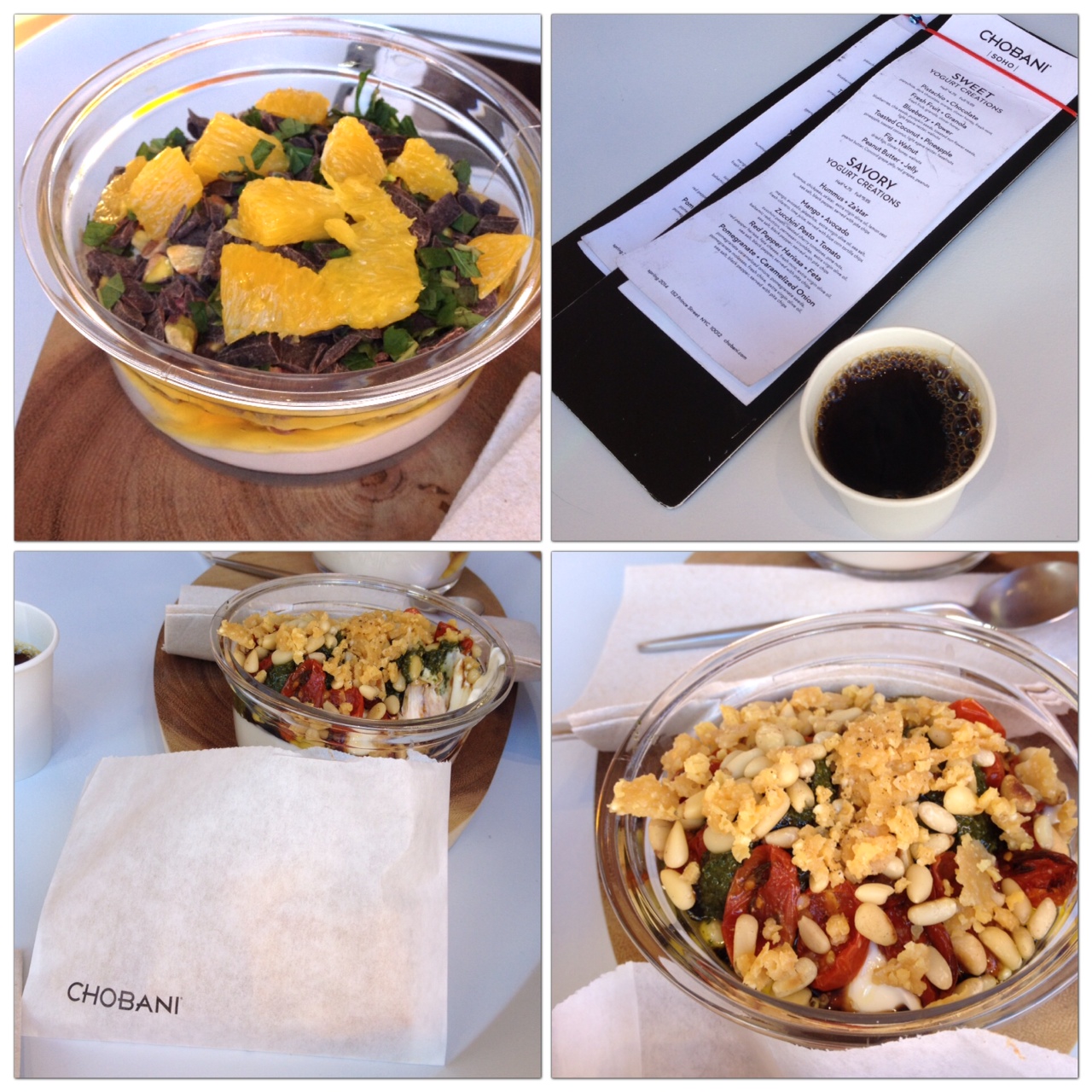 I was given a small cup of coffee to try. Susan the server was helpful, knowledgeable and courteous. Chobani SoHo fits into the SoHo environment with its innovative ideas, one-of-a-kind yogurt bar and hip environment.
Location: 152 Prince St, New York NY 10012