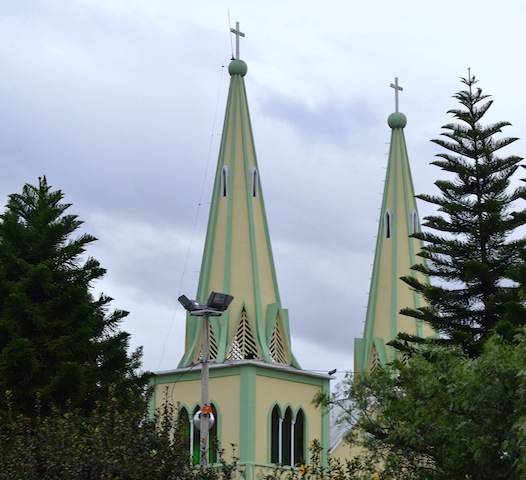 95 percent of the stores in Chordeleg sell jewelry. Chordeleg is located 10 minutes from Gualaceo and one hour from Cuenca. It is one of Ecuador's guild villages that specializes in silver and gold jewelry particularly the intricately designed and handmade filigree earrings.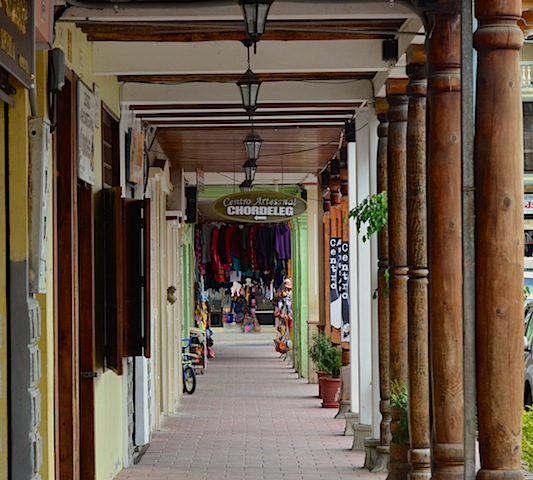 It was here that we met De Alejandro Villa in his shop. He sat by a stool with light shining on his tools and working table. His work table included tweezers, silver powder, a tiny hammer and soldering torch.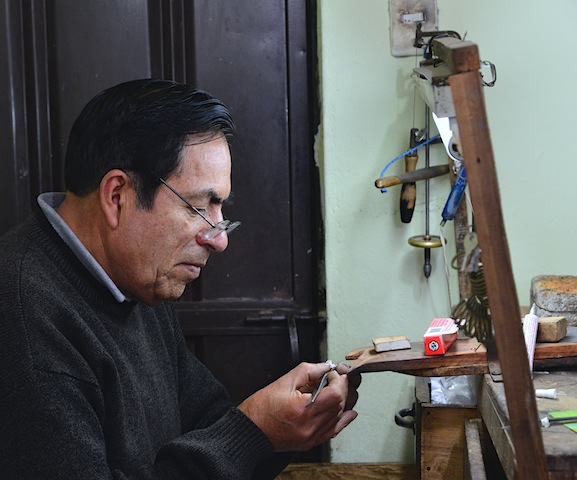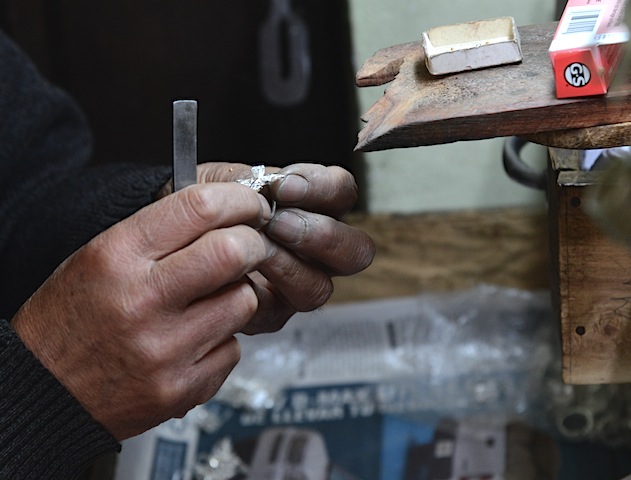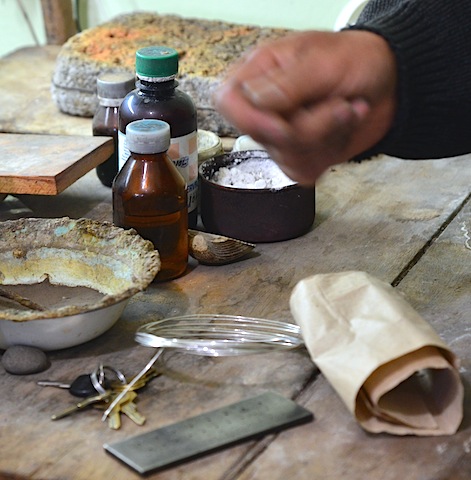 Alejandro has been a silversmith in Chordeleg for 48 years. He learned the art of making jewelry from his father. Speaking in Spanish, he explained the process of making silver filigree earrings. He used 100 percent pure silver and we were able to touch a piece of flattened silver and silver wire he was working on.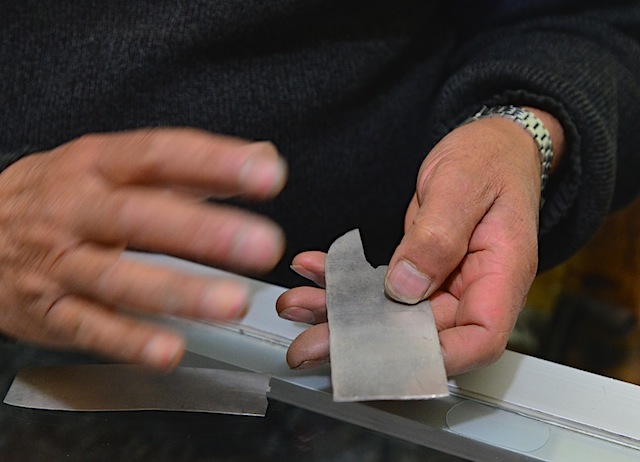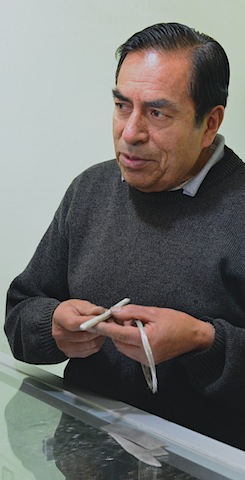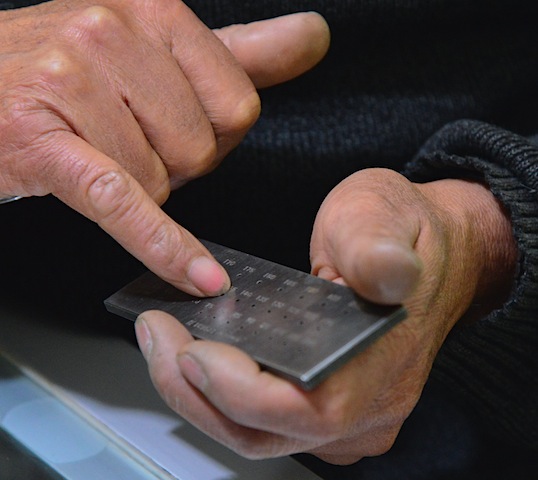 Each of the pieces he made is uniquely crafted by hand. I bought a pair of filigree earrings from him for $20. Alejandro is one among the many craftsmen who owns a store and workshop around the central plaza. Each may have a few unique pieces and of course there are pieces of jewelry made in China or Thailand.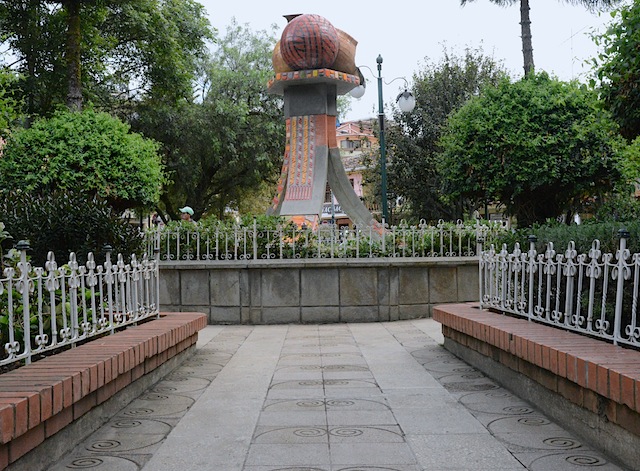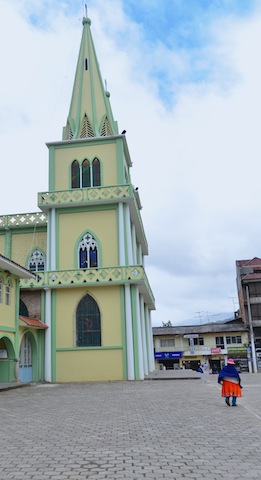 If you are in doubt of your purchase you can always get a free appraisal of your jewelry at Chordeleg's town hall. Chordeleg means "chorro de oro" or shower of gold. It has about 85 stores and 50 workshops according to Ecuador's official travel website.
Chordeleg is a very clean and quiet town surrounded by mountains with a beautiful yellow and light green cathedral in the town square. The city's lampposts, main square and stores are decorated with filigree earrings making this town a pleasant place to spend the day.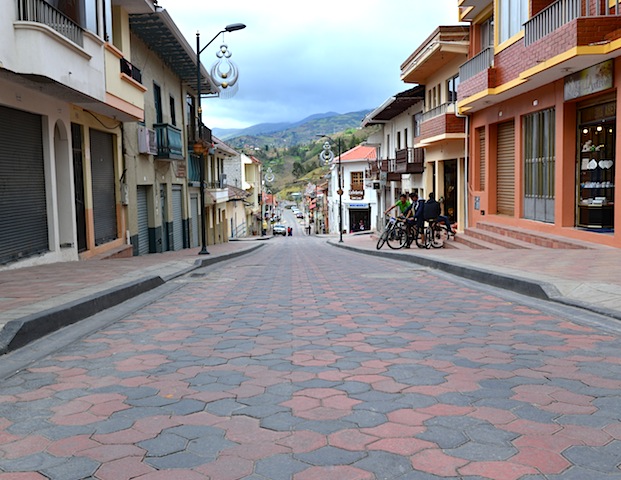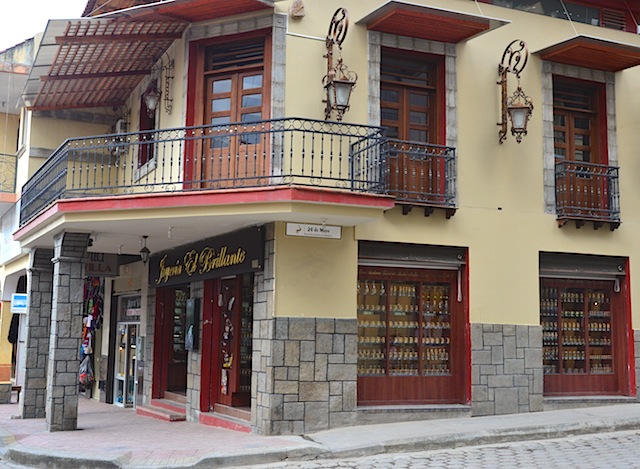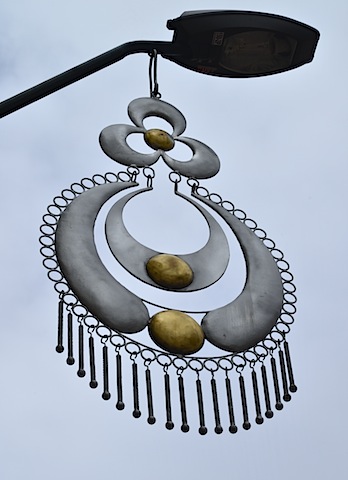 Three tips about shopping for silver earrings:
1.    I was able to buy earrings $3-5 less in little stores inside a small plaza around the main square.
2.    Talk to the owner who has a workshop in the store. It is more fun to purchase a piece by a master craftsman who happens to work and own the store. You can visit De Alejandro Villa at 23 de Enero 479, Chordeleg. Phone 2223 015.
3.    You can always ask for a lower price in the jewelry stores.