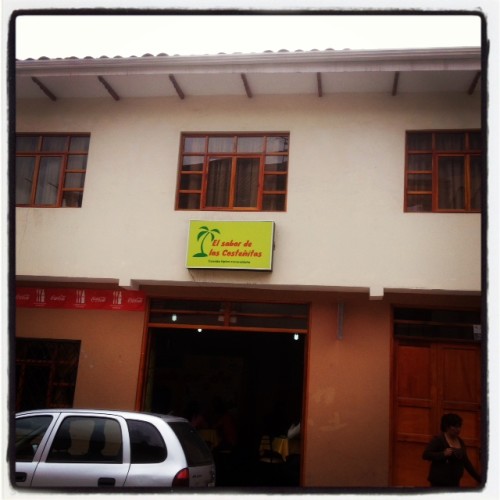 The yellow and green sign and interior colors of this local restaurant reminded me of the Brazilian flag. El Sabor de las Costenitas is located one block from Calle Larga, one of the main streets in Cuenca, and a few doors from La Esquina Restaurant.
Las Costenitas brings the typical dishes of the Esmeraldas of Ecuador. Esmeraldas is a coastal town situated in northwestern Ecuador near the border of Colombia. It has the largest Afro-Ecuadorian population. Their cuisine uses lots of seafood, plantains, coconuts and bananas for cooking. The Las Costeñitas  Restaurant has an island feel with a small counter that looks like a window in the middle of the restaurant. To order your meal, you will need to go to that window and tell the friendly cook what you want.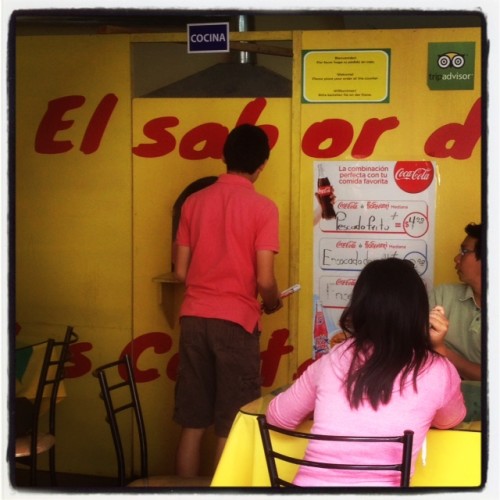 Las Costenitas has the menu on the wall. The most popular dishes include encebollado (fish stew), pescado frito (fried fish), encocados de camaron (shrimp in coconut sauce) and ceviche.
My favorite was encebollado. This is my third time eating encebollado. It is considered Ecuador's national dish. Las Costenitas' encebollado has fish pieces, onions, potatoes, cilantro, lime with a yuca soup base. This bowl of soup was $2 with fried corn and rice on the side.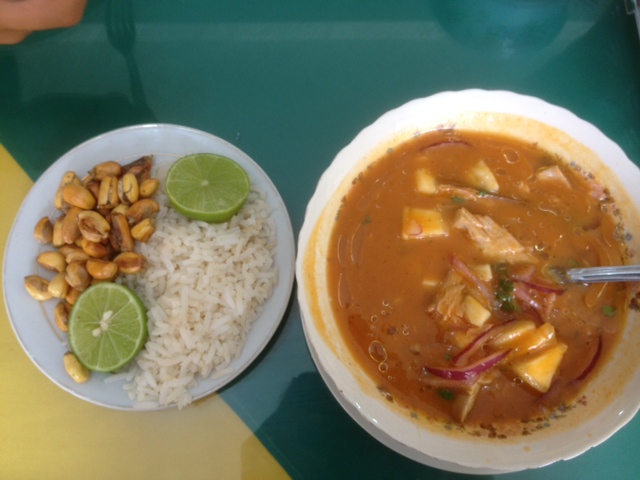 Corvina apanada was the most popular dish at the restaurant. Out of 10 people dining at the restaurant during lunchtime, five were having corvina apanada. Corvina apanada is a dish with rice, fried seabass coated in bread crumbs, plantain, beans and pickled vegetables. This is one of the more expensive dishes in the restaurant at $4.50 per plate.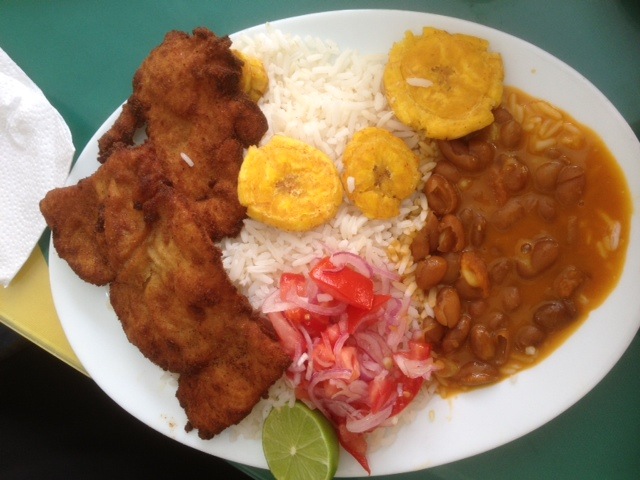 Our lunch for four was $10 including drinks. Each glass of pineapple juice or coconut mixed drink is 50 cents. This is the street in front of the restaurant.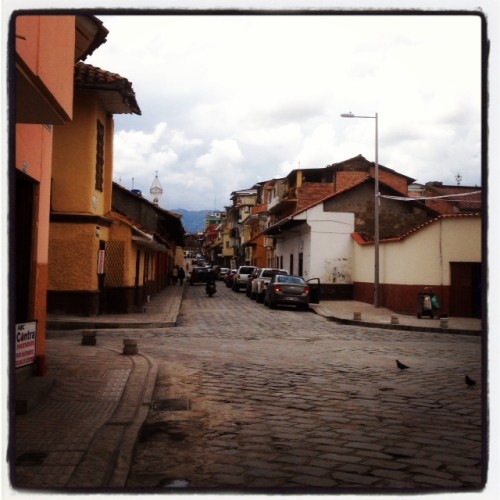 Las Costenitas is located at Honorato Vazquez y Mariano Cueva, Cuenca. Website: www.las-costenitas.com