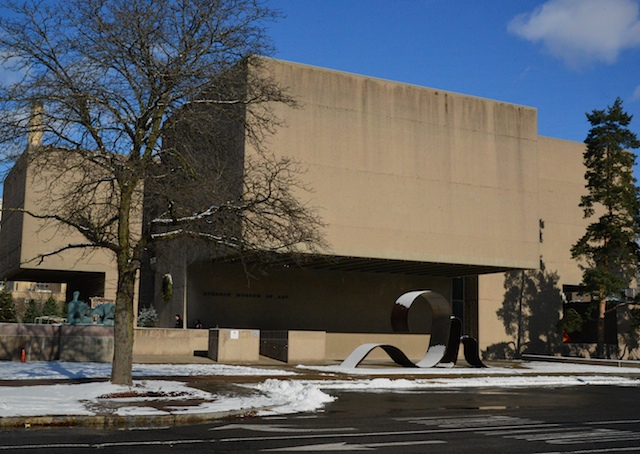 Now is the time to visit Everson Museum of Art, when the weather is cold out and daylight is short. Everson was designed by I.M. Pei the 96 year old architect who went on to design the National Gallery of Art in Washington D.C. and the new addition of the Louvre in Paris.
The Everson Museum was Mr. Pei's first museum design and a launching pad to his impressive career. Built in 1968, Everson Museum originated from the Syracuse Museum of Fine Arts founded by George Fisk Comfort. Comfort was a well-known art educator who was one of the masterminds behind the Metropolitan Museum of Art in New York City.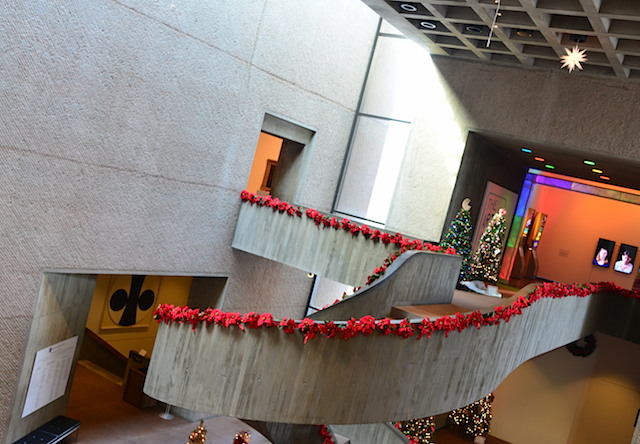 From the beginning, Everson Museum's focus was to collect only American art. By 1916 efforts were made to purchase porcelains made by Syracuse potter Adelaide Alsop Robineau. Today the museum has one of the largest collections of ceramic in the United States. Adelaide Alsop Robineau is considered one of America's finest ceramists. (Source: Everson Museum)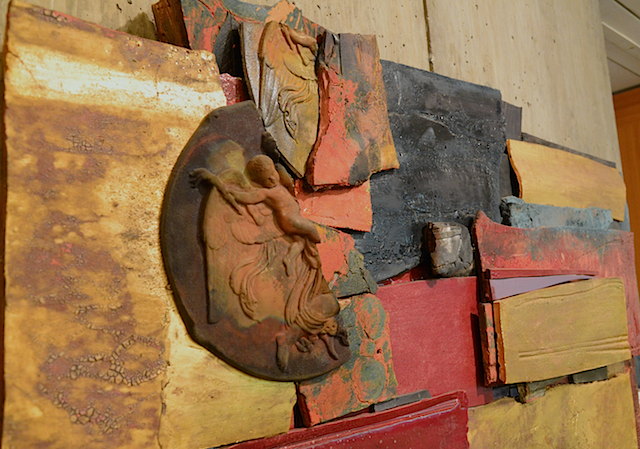 Visitors are treated to over 4,000 pieces that range from 1000 AD to the present. Works by Americans of the Southwest, pre-Columbian Ecuador, Greek earthenware from 300-200 B.C.E., Mexico, China, Japan, Thailand, England and Germany.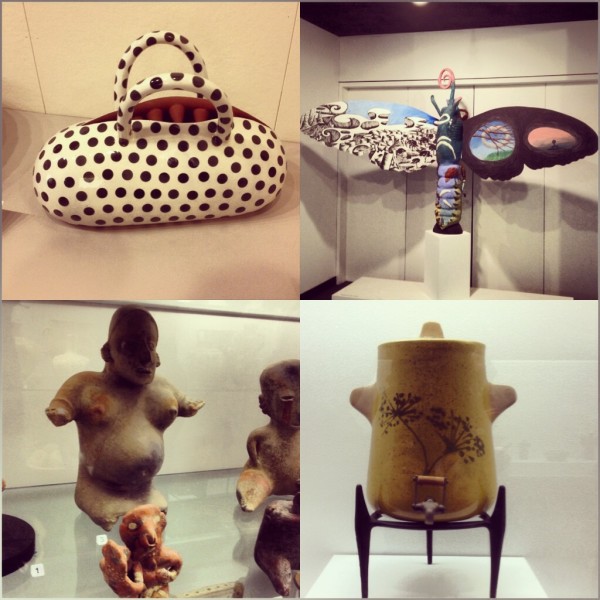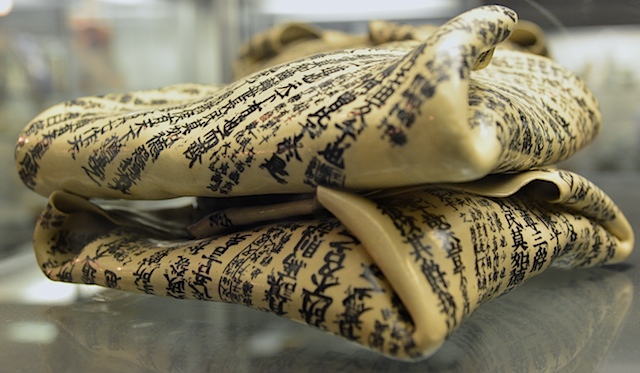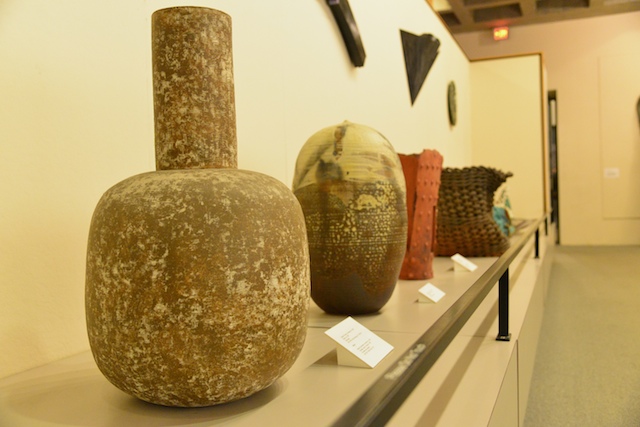 Some were contemporary works like the Miss Mao's Bag by Harumi Nakashima, Sun Valley Brewing Company (it looks like a corrugated box) by American Victor Spinski and The Emperor Moth by Michael Lucero.
There is no entrance fee to the museum unless you are visiting during the holidays. We paid $5 per person as a donation to the Festival of Trees event. From December 6-15, 2013, decorated trees and wreaths are displayed throughout the building. The trees are decorated and donated by businesses and individuals in the Syracuse area. Live performances by various local musicians and students were at hand to usher in the holiday spirit.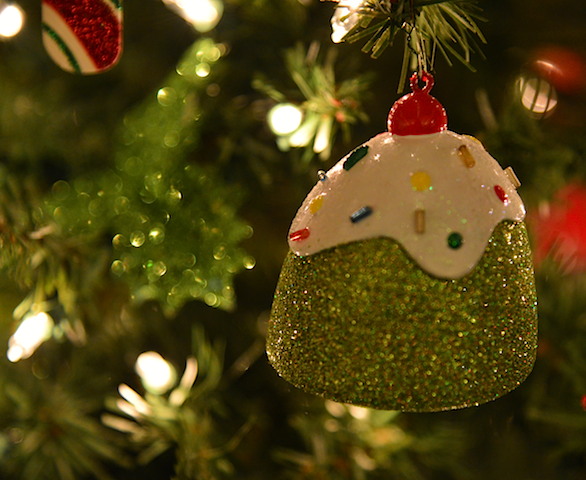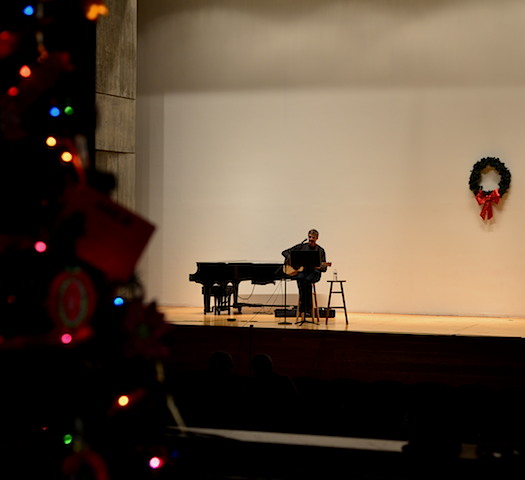 The museum's current exhibits by Jordan Eagles show art in a very unique form. The artist uses blood collected from a slaughterhouse into works of art. He uses the idea of transformation, death and rebirth into abstract art. One of which is called RED GIANT – a giant star in its final phase of stellar evolution. It has the intense red of fresh blood encased in a Plexglass and UV resin panels.
You can read all about it and the museum's hours of operation and directions on the Everson Museum's website.