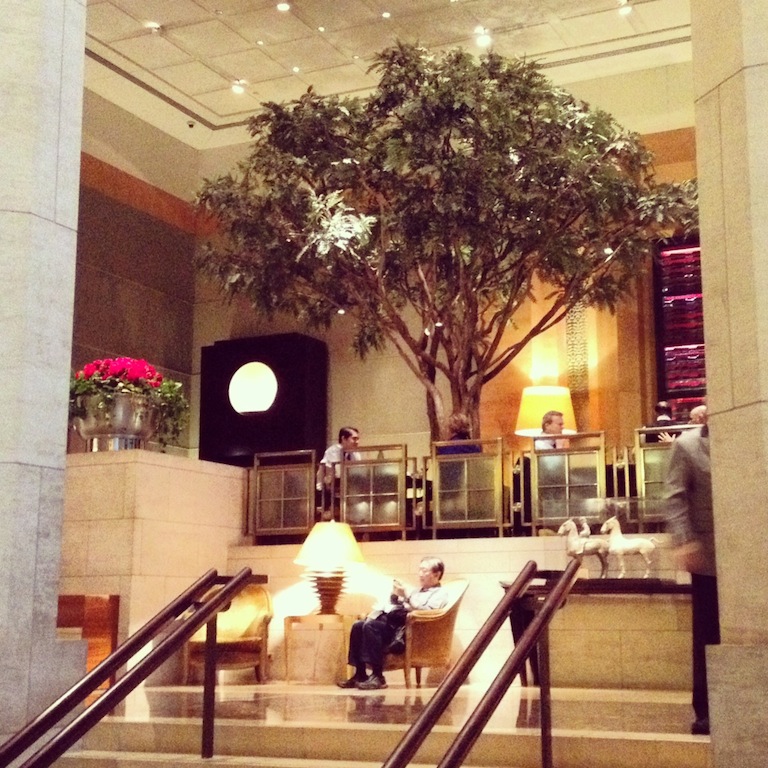 500 calories for a full meal at the Garden Restaurant in Four Seasons New York. I was a little skeptical when my daughter told me about this 500 calorie meal at The Four Seasons New York. How could one enjoy a great meal at the expense of counting calories and writing about it?
"Fortunately 500" is a prix fixe lunch of black kale salad with shaved crispin apples and citrus sauce at 130 cal, a lightly grilled branzino (a type of fish from the Mediterranean) with black olive oil, grapefruit emulsion and assorted locally grown vegetables at 254 cal. And a Hammonton blueberry sorbet with citrus berries at 114 cal. Well, I cheated, I ate a piece of bread and added a few calories to the 500.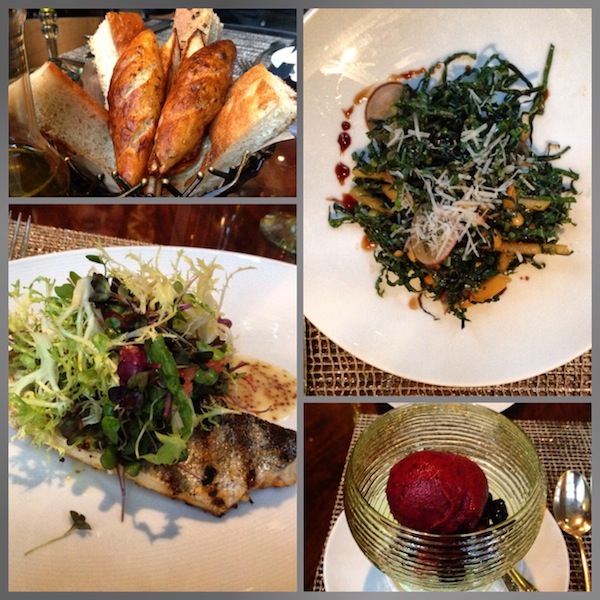 You will get a three-course meal for $50 and only 500 calories if you stay away from soda, wine and or coffee with cream and sugar.
Our friendly server Milton came with a big smile. A veteran at the Four Seasons since the early 90s, Milton knows everything about the lunch menu. Hailing from Bangladesh, fluent in five languages including Japanese, Milton was a breath of fresh air for the hospitality industry in New York City. Because he engages with his clients with his eyes and words. He made us feel comfortable and there was nothing pretentious or over the top.
Lately I've been wondering about the state of fine dining and the service hospitality in general. I observed some servers with half-hearted and erratic behaviors. They should just stay home instead of going to work. Some can't even have eye contact- nothing close to being warm or engaging in the way they communicate or serve.
We were at The Garden to celebrate my daughter Bethany's birthday. She is a great fan of hotels particularly The Four Seasons.
Last year we celebrated at The Elena Restaurant Four Seasons Buenos Aires, one of the top restaurants in South America. My mom and sister had paid for that dinner in Argentinian pesos. Until today we still talk about Elena.
Besides "Fortunately 500" The Garden has a huge selection of lunch options. My son had his Ahi tuna burger, my husband had his soup and a sea bass dish with moral mushrooms and the birthday girl had her special order of black kale salad and salmon.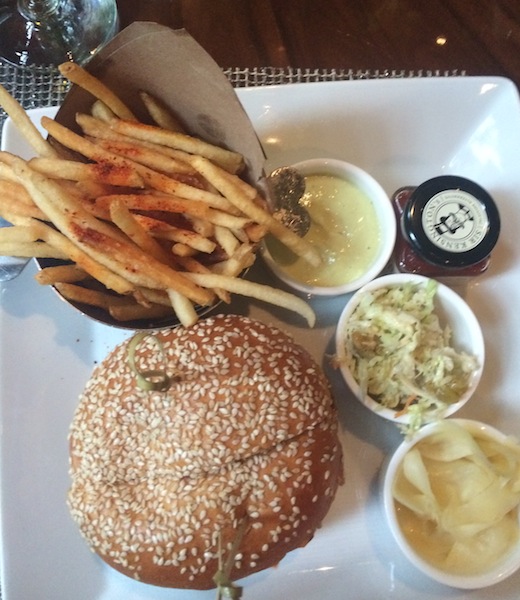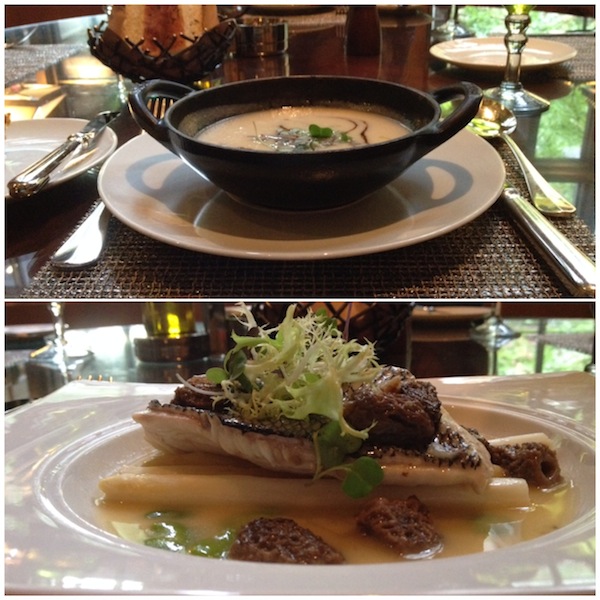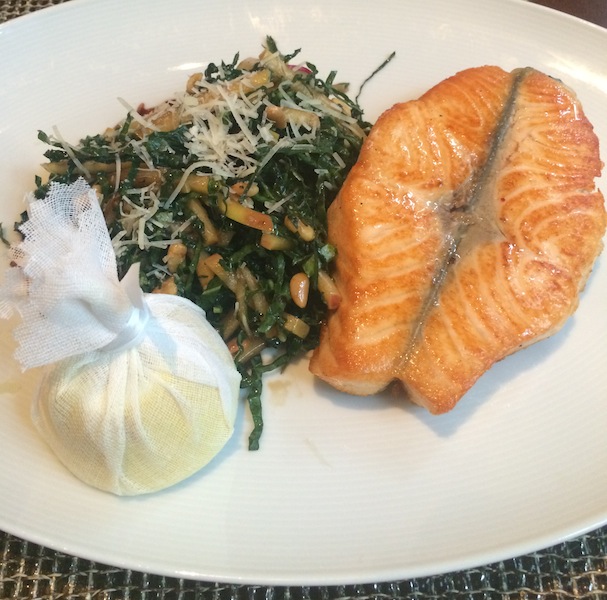 The Garden uses local ingredients from farmers and producers in a 100-mile radius of New York City. These days fine dining is mainly about fresh produce, locally produced and sustainable meats.
All entrées at The Garden are over $30 per plate. The Garden is located off the lobby of The Four Seasons New York decorated with four acacia trees. In fact the trees have real branches with silk leaves. The atmosphere is business casual and quiet – a great place to catch up with family and friends or business associates.
Through social media my daughter was gifted a plate of dessert to celebrate her birthday. What a beautiful gesture from the social media team of Four Seasons New York. Bethany is already planning her next birthday in another Four Seasons Hotel in the world.
Fine dining is not about food alone. It is about the service, the art of presenting a plate of food and the atmosphere of the place. Overall The Garden was a great experience for our family because of the great service from Milton and his team – the fact that they took time to talk without being intrusive and great customer service.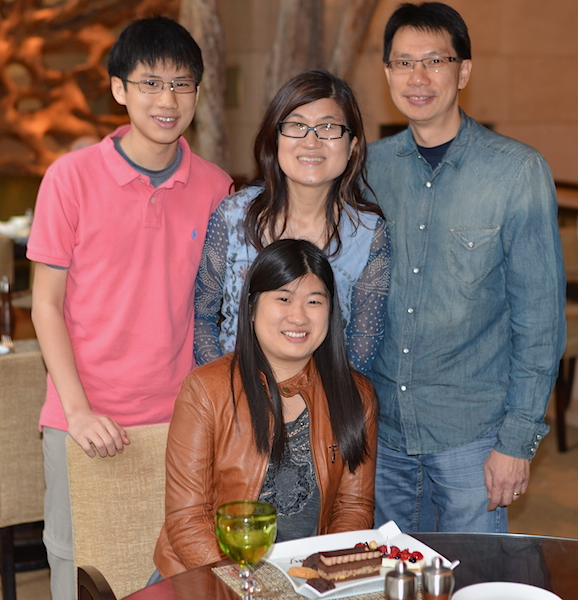 Be prepared to pay $50 per person for food not including drinks, tax and tips. For more information, head over to The Garden at The Four Seasons.
Just wondering…what are your expectations when it comes to service in a restaurant? Please leave me a comment.