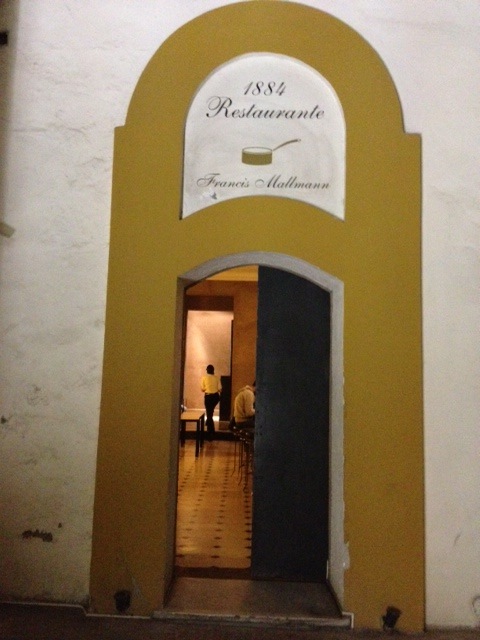 The ride
We had a dinner reservation for 10:30 p.m., the last seating at Francis Mallmann 1884 Restaurant. It is customary for Argentinians to eat late but 10:30 p.m. was a little too late for us even after staying in Argentina for over two weeks. We'd either have to take that time slot or miss our chance of dining at Mendoza's most talked about restaurant. When our wine tasting tour guide and driver Cristobal dropped us off at our Airbnb apartment at 6:30 p.m., he asked if we wanted a ride.
I wish we did when the cab driver couldn't find the restaurant for over 25 minutes. He didn't know the exact location of the famous 1884 Restaurant. I guess locals don't dine there. He said he knew when we gave him the address written on a piece of paper as we stepped inside his cab. By 10:25 p.m. my husband directed the cab driver back to our apartment (located in front of the Mendoza Sheraton Hotel), paid him 55 pesos and he sped off.
Annoyed and desperate, my family and I walked to the Sheraton Hotel concierge and asked for help. Within minutes, the concierge called 1884 Restaurant and a hotel driver (60 pesos each way) was at the Sheraton's front door readty to take us to 1884. We arrived at 11:05 p.m.
The restaurant
As the driver pulled in from the dimly lit main street to 1884 Restaurant's front gate, we realized the cab driver had passed by the building twice. He probably didn't even know he did. The only time I noticed the name of the restaurant was when I entered the arched door frame at the entrance to the bodega. The arched door led us to the restaurant's bar area.
1884 Restaurant is located in an old bodega (wine cellar) and winery. The original structure is now the dining room. Over 600 types of Argentinian and foreign wines and 12,000 bottles are stored in the basement. Some wine were 85 years old. The restaurant has an extensive 84-page wine list.
From the bar, we were led to a large dining room. At the dining room, we could see the glass-enclosed kitchen. The high ceiling rooms are elegantly decorated with the original checkerboard floors, old Italian chandeliers, and huge wrought iron windows. The dining rooms open up to a large courtyard.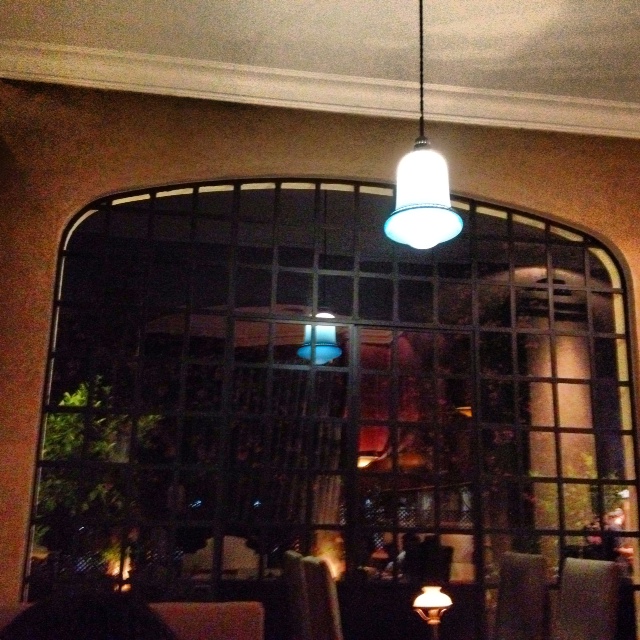 In the middle of the grass-covered courtyard and on the patio are a few chairs and tables. The restaurant uses Francis Mallman's simplistic outdoor "cooking with fire" technique. There is a traditional Argentinian asado wood grill at a corner and a dome-shaped oven in the middle of the patio. From the dining room, we could see two men in black uniform grilling steaks.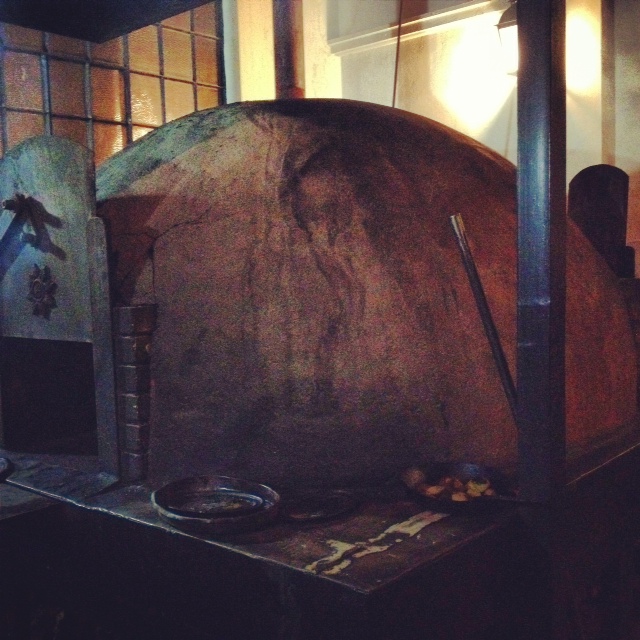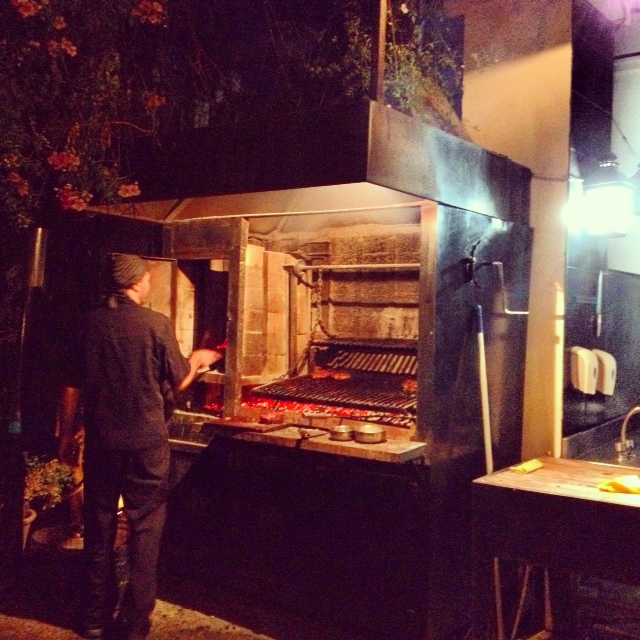 The food
It was 11:10 p.m. when we took our seats and looked at the menu. We were tired. I didn't even study the wine list. The sommelier asked if my husband and I needed any help with the wine. It would have been different if dinner was earlier. We ordered two bottles of water instead. Soon after a waitstaff came with a tray of assorted bread and two different dips.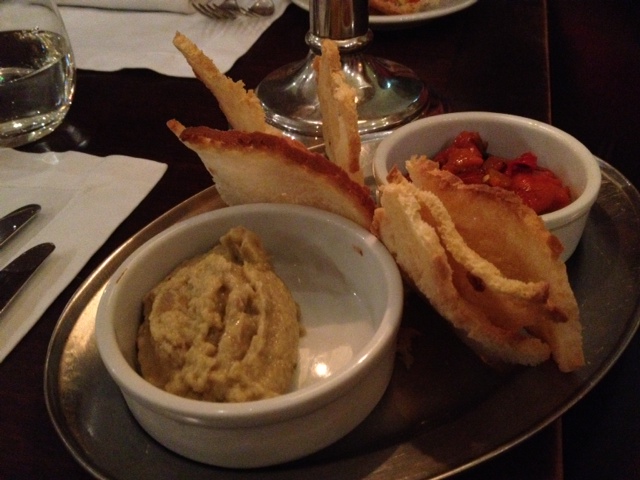 Our food came at around 11:30 p.m. On our table was grilled octopus, gnocchi with tomatoes and cheese, roasted lamb with mashed potatoes and sweetbread. To read more about the 'sweetbread,' please read my daughter, Bethany's experience in Francis Mallmann 1884. You will have a good laugh!
The experience
Most people ate the grilled beef and wine. We didn't because we were tired and were one of the last guests to leave the restaurant at 12:30 a.m.
A few things you need to do before visiting Mendoza:
Make a dinner reservation at 1884 in advance by calling the restaurant or reserve it with the tour company that manages your trip.
Hire a hotel driver to take you to the restaurant. From our experience, the restaurant is unfamiliar to cab drivers.
Hire an on-site driver to take you back to the hotel. We paid 40 pesos from 1884 Restaurant to our Airbnb apartment.
Check the dining hours. Sunday to Wednesday from 8:30 p.m. to midnight. Thursday to Saturday 8:30 p.m. to 1 a.m. We were there on a Wednesday. It is open for lunch from 12:30 p.m. to 3 p.m. (every day except Saturday).
For tours to Argentina check out Tourradar.com.
If you are planning to stay at an Airbnb apartment, here is a $30 travel credit for you.
Note: This is an updated article. The original was published on April 27, 2013.