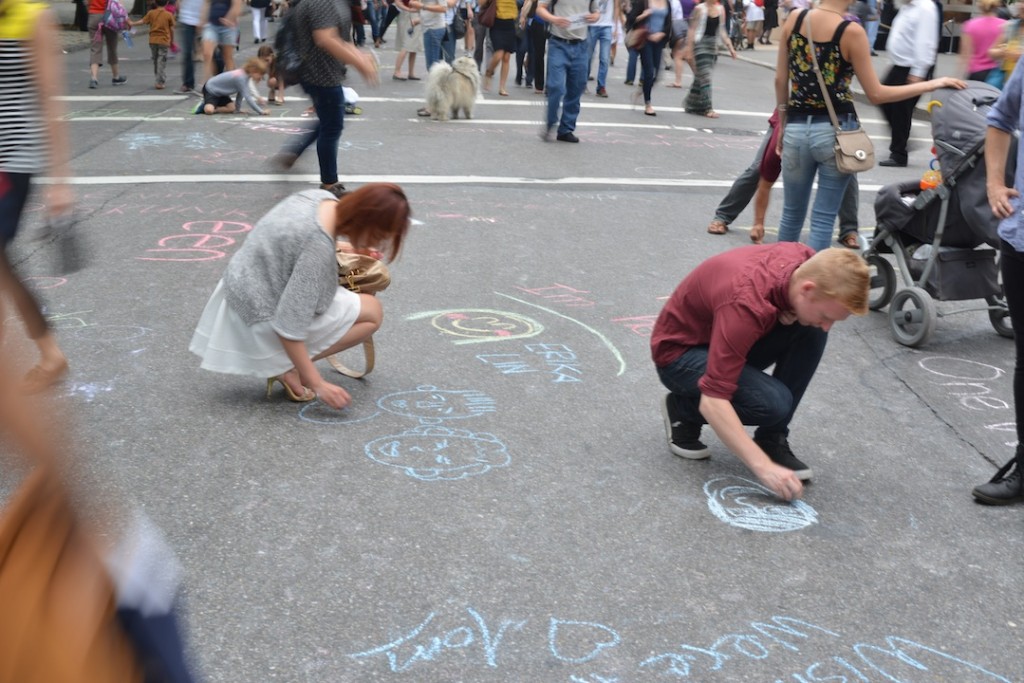 My friends came to visit at the right time. They went to the biggest block party in NYC with free admission to nine museums. The 36th Annual Museum Mile Festival on June 10 was where pedestrians took over Fifth Avenue from 82nd to 105th streets.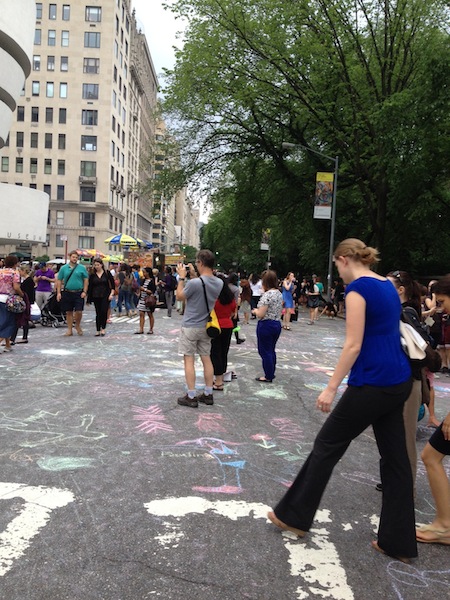 Take a look at the scenes on a traffic-free 5th Avenue- including free performances, free sidewalk chalk was given to kids and adults to create their own art masterpieces, Josh the juggler, funny clowns and free dance lessons.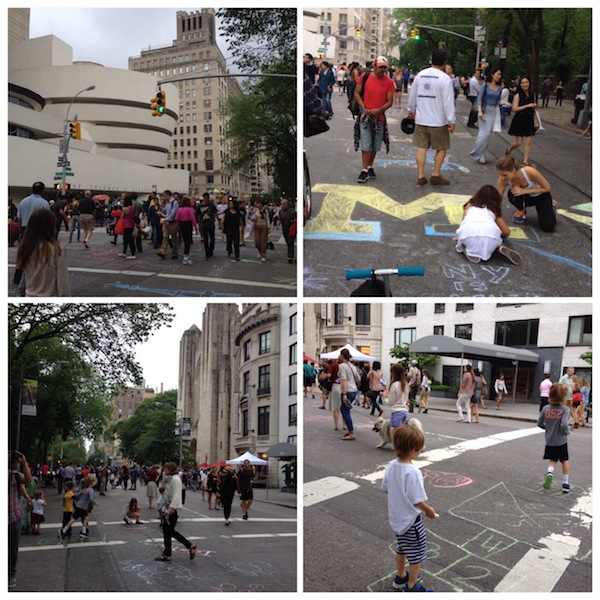 This yearly event kicked off at 6pm. We visited Metropolitan Museum of Art earlier in the day appreciating art at the American Wing. By 5:45pm the MET Museum was closed and reopened at 6 pm for the block party.
The participating museums included Metropolitan Museum of Art, Neue Gallerie New York, Solomon R. Guggenheim Museum, National Academy Museum and School, Cooper-Hewitt Museum, The Jewish Museum, Museum of the City of New York, El Museo del Barrio and The Africa Center.
With the long lines at Neue Gallerie New York and Guggenheim Museum we managed to visit just two museums- Guggenheim Museum and Museum of the City of New York.
It was a treat to see Avenida B a classic salsa dura band performed in front of Guggenheim Museum.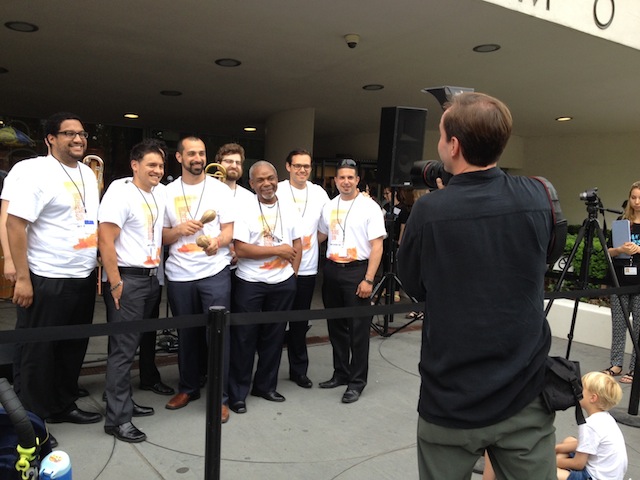 The Museum of the City of New York located in the original Gracie Mansion was one I was most interested in. Scottish-born writer Henry Collins Brown founded the museum in 1923.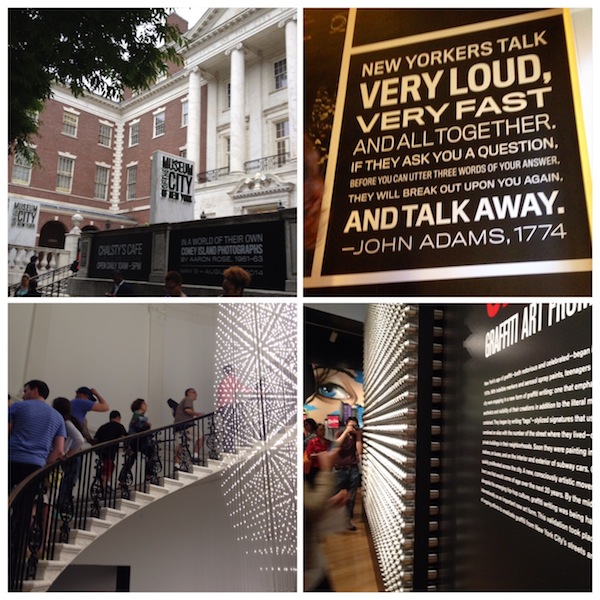 On the first floor was Martin Wong's street art exhibition known as the City as Canvas: Graffiti Art from the Martin Wong. It is a collection of 150 works including photographs of graffiti from buildings and subways that have been erased.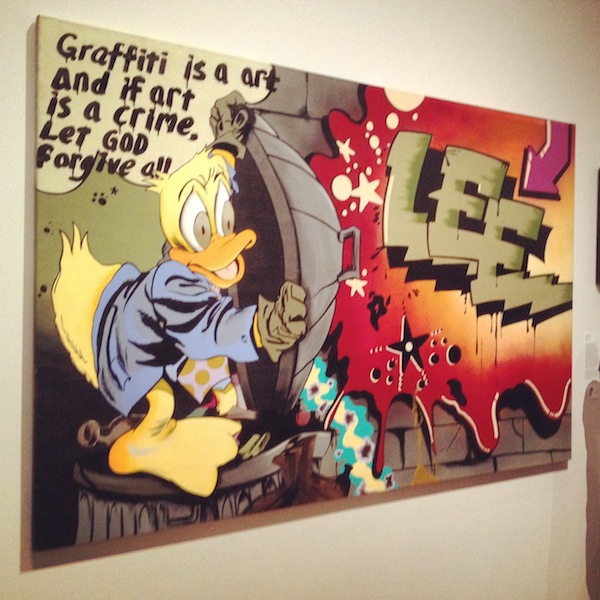 Find out more here.
While discussing on where to eat, a lady overheard and suggested Trattoria Pesce Pasta on Columbus Avenue. She said it was cheaper and we would get authentic northern Italian cuisine. The best recommendations always come from the locals. So we walked to 97th Street and flagged a cab for a ride to Columbus Avenue. In less than five minutes ($7) we arrived right in front of Trattoria Pesce Pasta.
Outdoor dining at the Trattoria Pesce Pasta was relaxing and slow paced unlike many stuffy restaurants in New York City. On our table was the seafood pasta where pasta was served in a separate plate from the clams, shrimp, calamari and mussels. And veal picata, seafood risotto and veal parmigiana. Each of the meat entrées cost between $20-$26.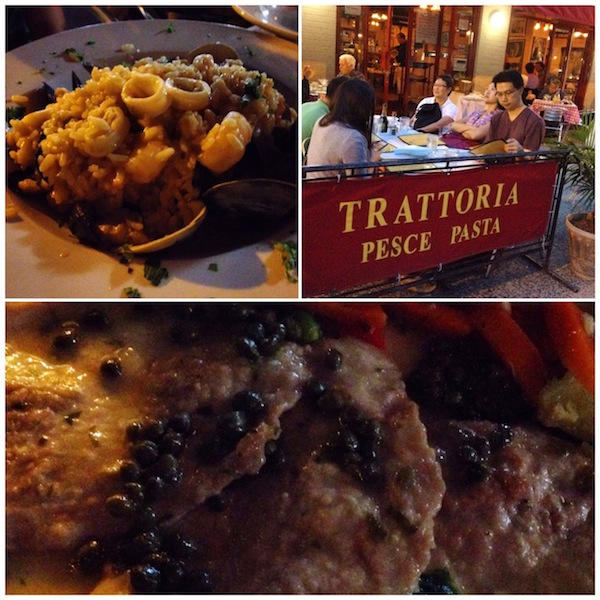 Trattoria Pesce Pasta is a great place to experience a neighborhood Italian restaurant. The price is just average and the meal was like simple home cooked food and not like some of the more pricey mass-produced food.
Location: 625 Columbus Ave., New York City.