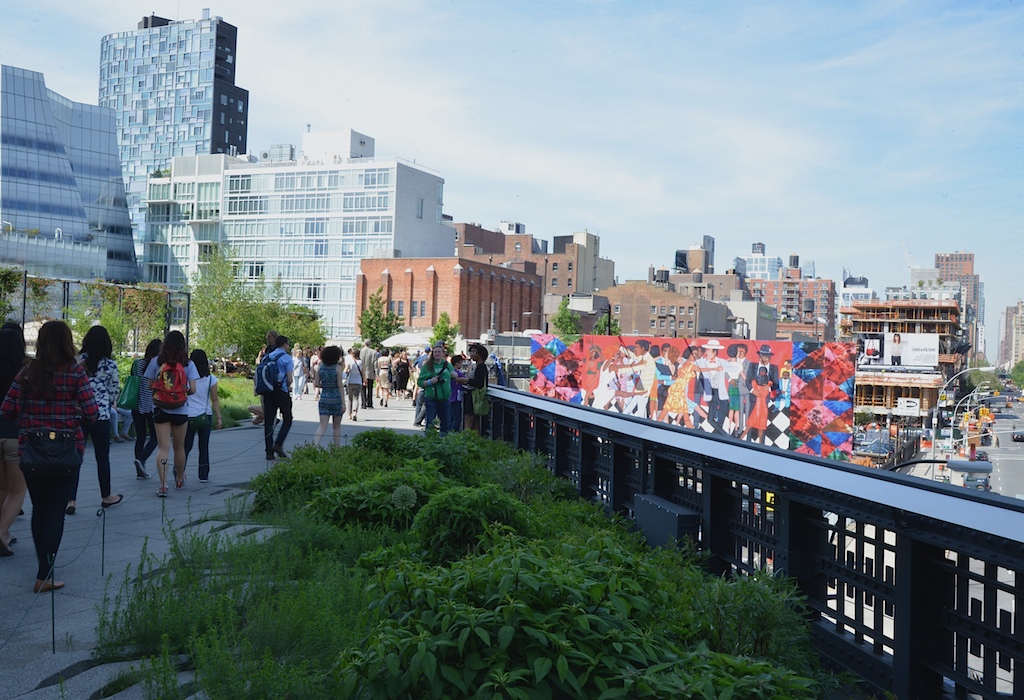 High Line Park is built along an old unused railway line on the west side of New York City. This unique park provides a different vantage point of the city including views of The Empire State Building and the Hudson River.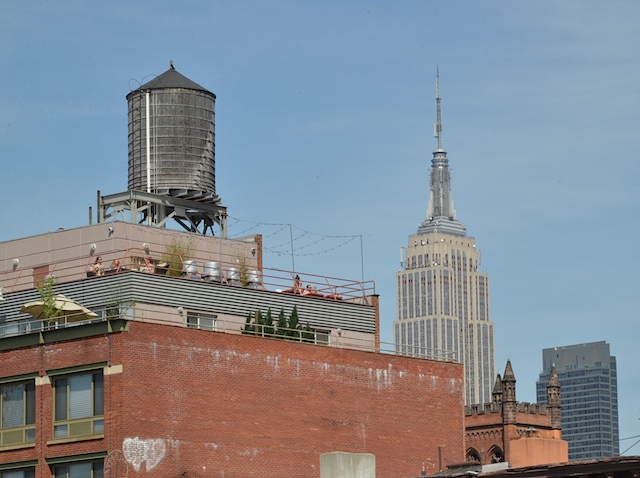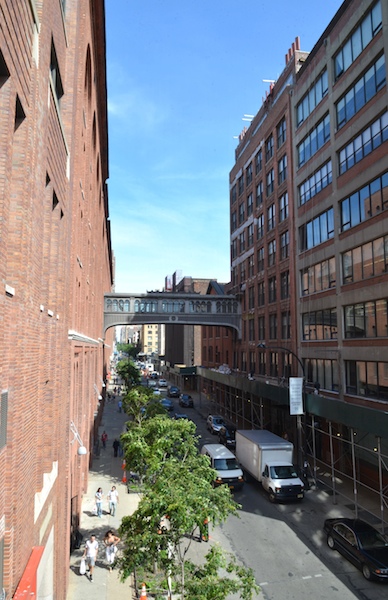 It is one good example of an urban landscape using limited areas to create a green space with benches, trees, flowers, shaded seats, viewing areas and the glass amphitheater windows at West 17th Street and 10th Avenue.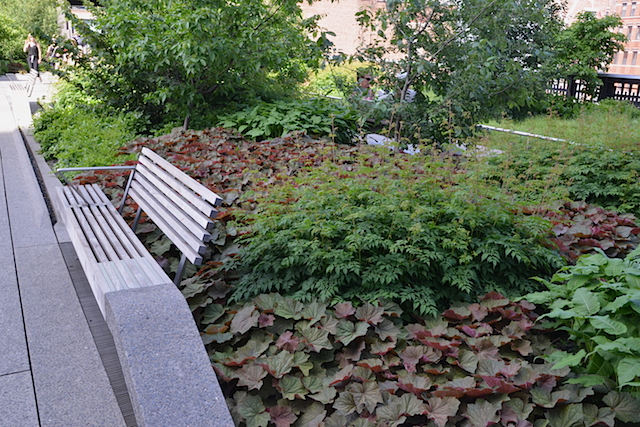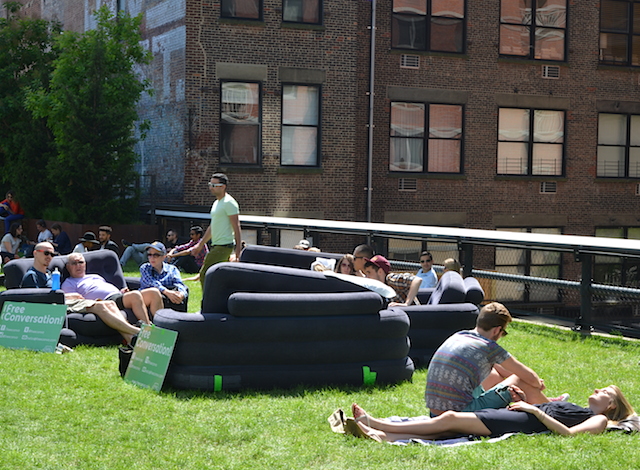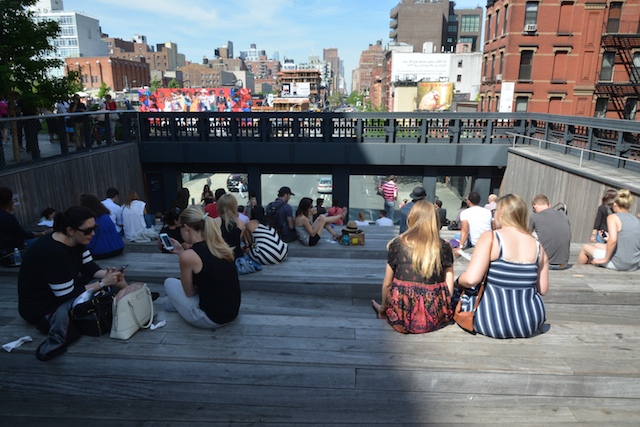 This elevated freight railway started in 1934 and was in use up to 1980. And the last delivery was three carloads of frozen turkeys.
Here are some of the beautiful views of the park: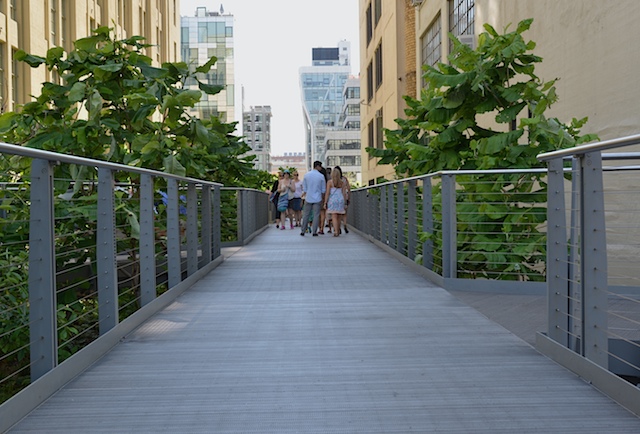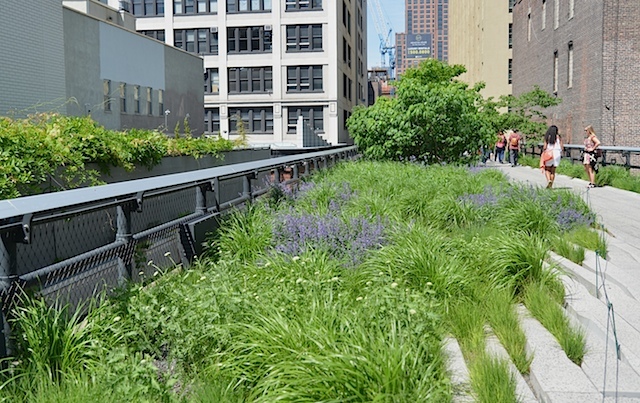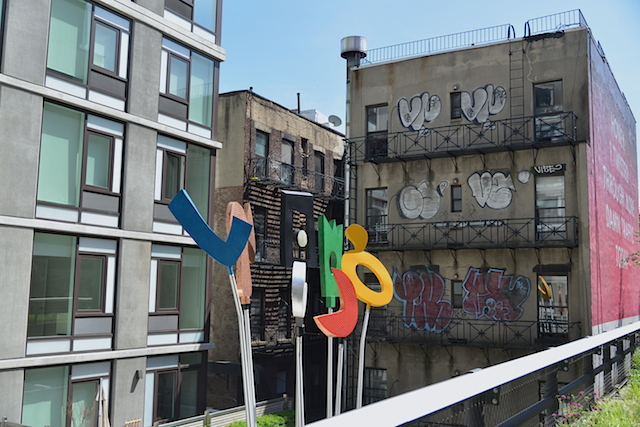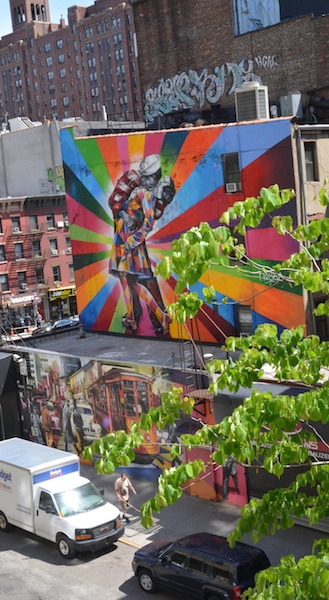 The 1.45-mile park is free. Currently, only one mile is open to visitors and extension is underway from West 30th Street to Hudson Yards. We started our walk from the northern part of West 30th Street to Gansevoort Street.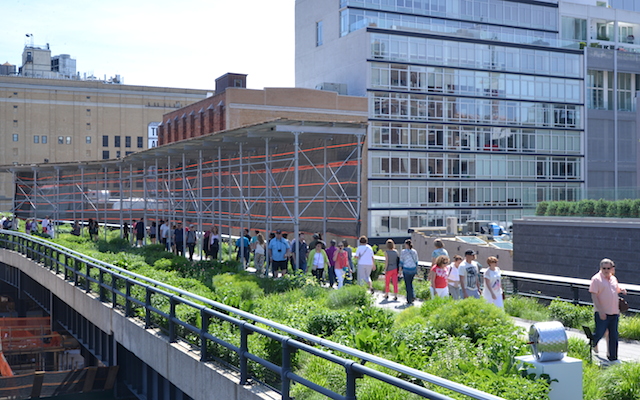 If you are hungry or need to take a break, vendors are available on the Highline between West 17th and 15th Streets. Blue Bottle Coffee, Delaney Barbecue's Smoke Line, L'Arte del Gelato, People's Pops, The Taco Truck and Brooklyn Soda Works are some of the vendors found at the Highline when we visited. There is a Mexican artisanal frozen treat, La Newyorkina with unique tropical ingredients like lime and chili, avocado, mango, and tamarind. Or take the stairs and walk to Chelsea Market on 16th Street and Ninth Avenue.
We were there on a Sunday afternoon. Though crowded there were lots of places to sit and enjoy the quiet scenes and greens. The special exhibit for the month was Faith Ringgold's Groovin' High.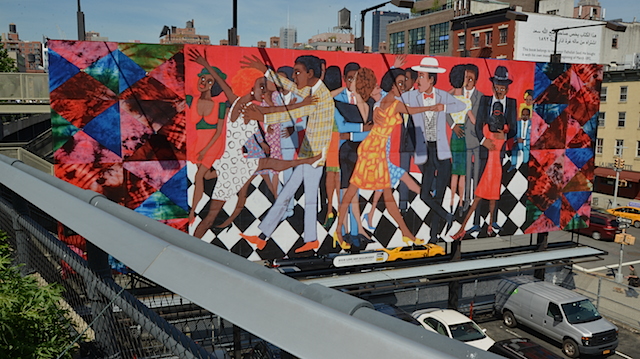 Updates:
High Line extension is now opened from 30th Street along Hudson Yards to 34th Street, giving you another half a mile to walk and enjoy this urban park. You can now walk from Gansevoort Street to 34th Street or inversely on the High Line. We recommend joining a small group two-hour walking tour to The High Line and Chelsea Market.