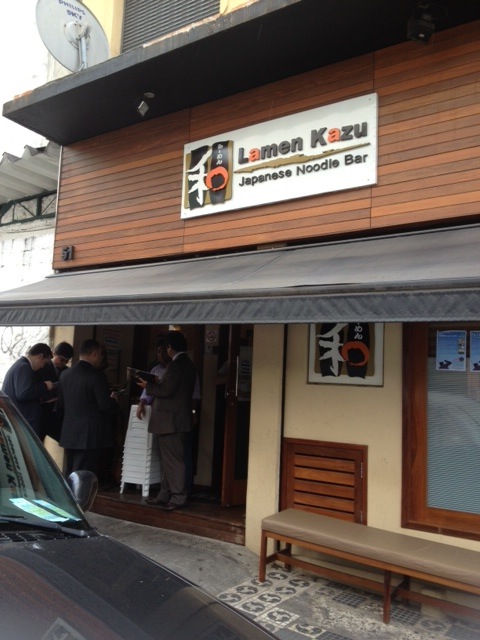 My friend Eliane from New York is a third generation Japanese Brazilian. When it came time to visit Sao Paulo I was so excited to find out more about her hometown mainly Liberdade, the Japan Town of Sao Paulo.
The first thing we did in Liberdade was eat in a Japanese noodle house. Our local guide recommended Lamen Kazu.
Lamen Kazu is a small place with about 12 tables and a counter lined with a few stools. The place is always full, and usually, a line is formed outside at lunch and dinner time. During our visit, there were quite a few people in front of us.
First, enter and announce your arrival and number of people in your party to the server. There are menus outside. You can order while waiting so that your noodles will be ready once you get your seat.
Lamen Kazu is not a cheap. The lowest price was R$25 (about US$12). The menu has photos of every bowl of ramen served in the restaurant. For us, it was easy to order even without speaking Portuguese and Japanese.Lamen Kazu serves only ramen noodles in hot soup with two types of soup bases.
The shoyu which is clear soup or the miso base made with bean paste just like the miso soup.
These are two of the shoyu soup ramen noodles we had. One was R$25 and the other with more meat was R$29: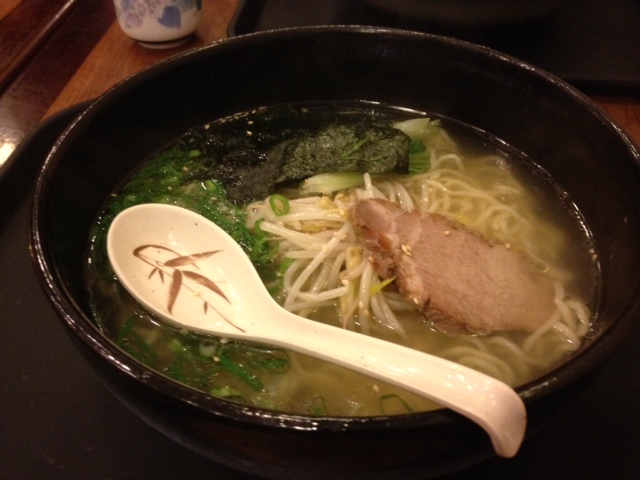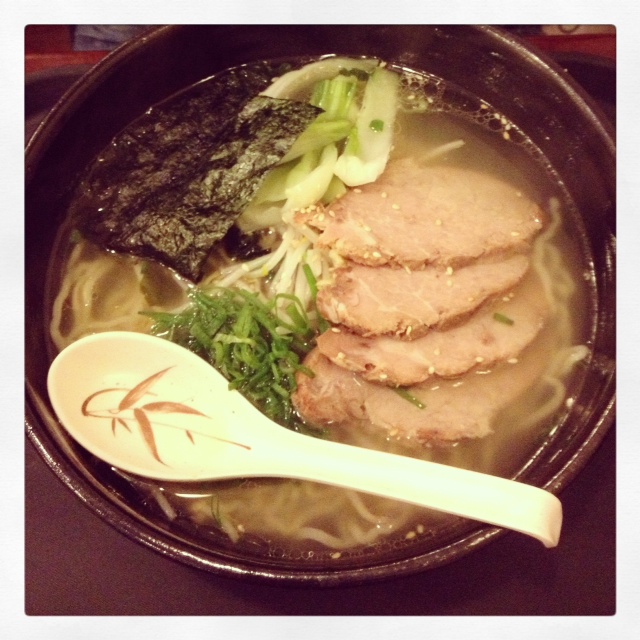 Miso based soup ramen noodles are saltier than the shoyu soup. This ramen cost R$32: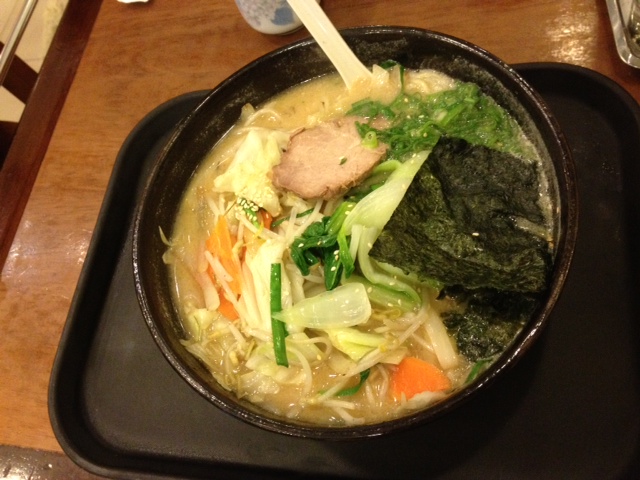 Lamen Kazu does have rice for those who hates ramen. Here is a photo of the pork with salad and a bowl of clear soup with seaweed for R$21: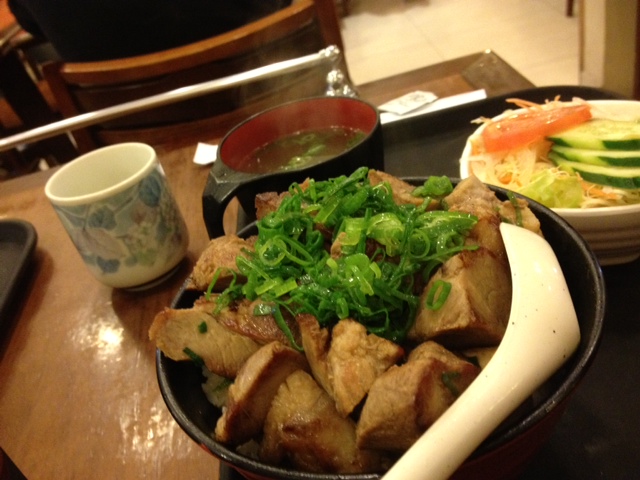 For those who like spice, you can ask for chili paste to go with your soup. Every bowl of ramen came with a large Japanese soup spoon and a pair of chopsticks. The easiest way to eat is to place the noodles in the spoon.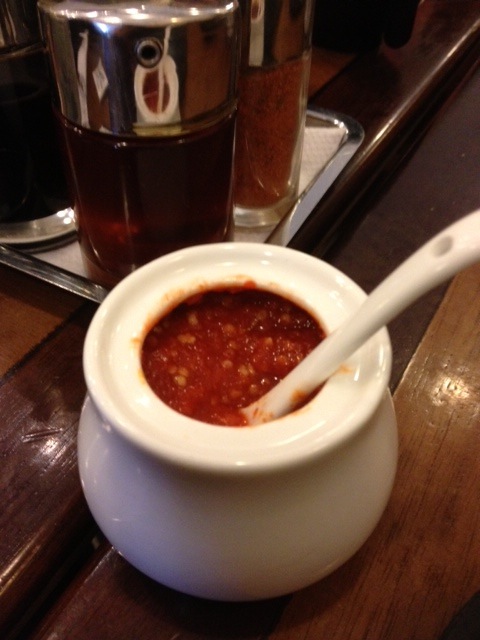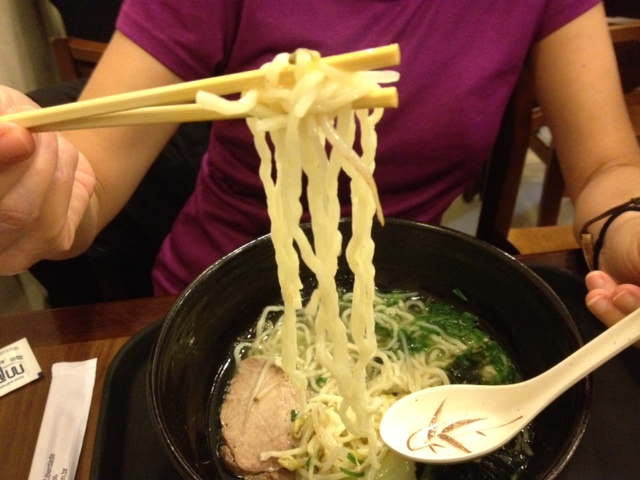 Lamen Kazu has free WiFi for guests.
Location: Rua Tomáz Gonzaga, 51 - Liberdade
Opening hours: Lunch every day from 11 a.m. to 3 p.m. and dinner from 6 to 11 p.m., except Sunday, Lamen Kazu closes at 10 p.m.