Staying at the Delta, one of the four hotels in the Izmailovo Hotel Complex had its advantages. There was a decent sized supermarket a five minute walk from the complex.
We gathered our supplies of instant coffee, apples, "Made in China" plastic bowls, canned fish, bread, bottled water, bananas, cookies, spread and a whole load of instant noodles and instant mashed potatoes.
When evening came we loaded up our gear and walked with Erik the tour leader to Partizanskaya metro station, the route we knew so well after three nights in Moscow. The train was heading to Komsomolskaya metro station. My 20-pound backpack stuffed with the addition of canned food and snacks seemed heavier as we took a short walk from the metro station to Yaroslavsky Station.
From here we started the legendary journey that is the Trans Mongolian Railway for three full days and four nights.
It was a long walk from Yaroslavsky Station waiting room to Train 20. That walk proved that traveling light and having a backpack is the only way to travel on the Russian long distance train unless you are willing to pay over $15,000 to $33,000 per person on a similar trip like ours. For example, the Golden Eagle private train includes porterage, all meals, en-suite accommodation, 24-hour cabin attendant, coffee, tea and bottled water and more. We got none of that on our second-class four-berth cabin.
There's nothing wrong with going on The Golden Eagle private train but after considering the cost for four people, we went with Tucan Travel. Interestingly, we were the last group to go on the eastbound Trans Mongolian train journey with Tucan Travel. They have since discontinued the Trans Mongolian tours eastbound and westbound.
Two provodnitsa (female attendants) in dark blue uniforms were at the platform near car 7 with their flashlights checking passengers ID and tickets. The train left at 11:45pm sharp.
Train 20 was on its way from Moscow to Beijing via Manchuria. Our destination with this train was Irkutsk.
Inside
A toilet was located at each end of the carriage (car). It had a small sink and a toilet bowl. The small sink had a weird faucet that required us to push the little lever in order to let the water flow. Basically the water would only flow if you pushed the lever upwards.
In my opinion that was very unhygienic. I couldn't get myself to brush my teeth using the tap water. Which meant we used plenty of hand sanitizer and had to create a way to let the hot water from the samovar to cool down inside the used plastic bottles before brushing our teeth.
The samovar (hot water) is located close to the attendants' cabin. It was the most important equipment in the carriage - our source for drinks and "cooked food."
At the beginning of the journey, the attendants walked around offering cups which we were not sure if they were for sale or for us to use while on board.
Each compartment had four bunks with storage space below the lower bunks. Bedding was provided. Each passenger was given a pillow, a pillowcase, a small towel, blankets and two sheets.
Our carriage was filled with Russians besides the two other cabins with travelers from Australia, Denmark, Germany and England.
There was a window in the compartment. We were allowed to open it to let the fresh air invade the cabin and carriage. None of us showered for three full days on this journey to Irkutsk, Siberia.
Meals and dining car
There was one dining car on Train 20. For the 4 nights and 3 full days journey we only had one meal in the dining car. The rest consisted of instant oatmeal, instant noodles, instant potatoes, bread, apples, bananas, jam, snacks and canned food purchased at the supermarket before we left Moscow.
Meals in the dining car were not only expensive, they didn't taste good and the service was extremely poor. We were the only ones in the dining car during lunchtime and were asked to leave once we finished our meals. Apparently you can't hang out in the dining car.
Where is the vodka?
They say social drinking is common on the Trans Mongolian train. It may be the time to mingle with the locals and travelers. But on our journey we didn't see any vodka drinkers or travelers having bottles of vodka. There was just the occasional bottle of beer. And that was it for three days and four nights.
The locals were mainly older folks and families with children. No one was intoxicated in our carriage. Everyone seemed to keep to their own space making sleep time easy and peaceful.
The stops and train stations
Train 20 made frequent stops. Some as short as three minutes and the longer ones were about 30 minutes. We consulted the timetable on the wall very regularly and looked forward to stop times at the different stations. The attendants would close the bathroom a half hour before a stop. The train follows Moscow time even though there was a five hours time difference between Moscow and Irkutsk.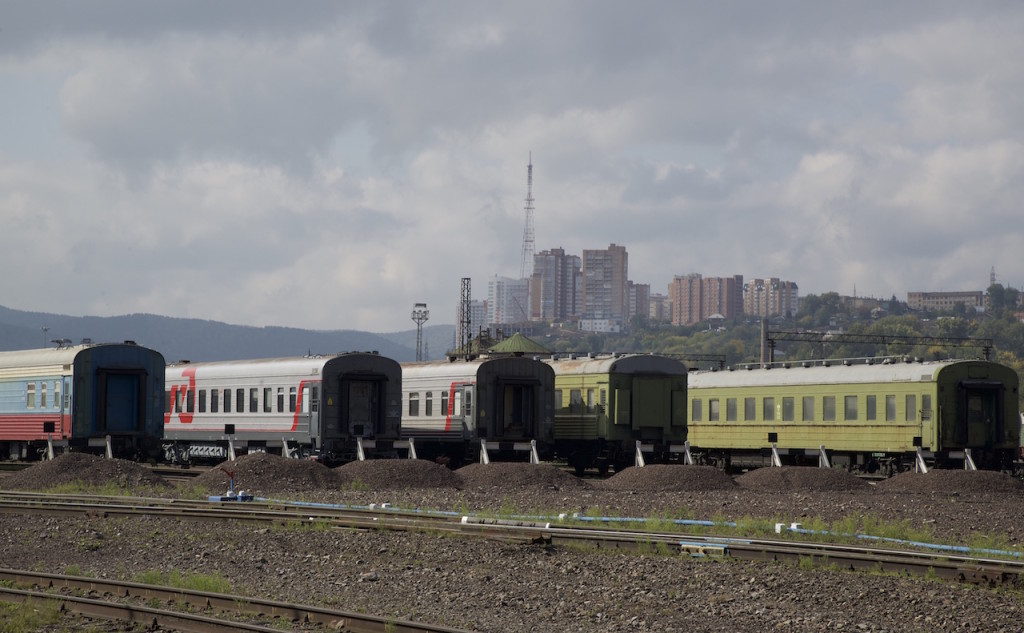 Vendors sold water, cooked food, fruits, instant noodles and souvenirs on the platforms. As we traveled further away from Moscow the vendors sold more exotic foods and drinks. At one town on our third day, vendors were selling smoked fish and we knew we were fast approaching Irkutsk.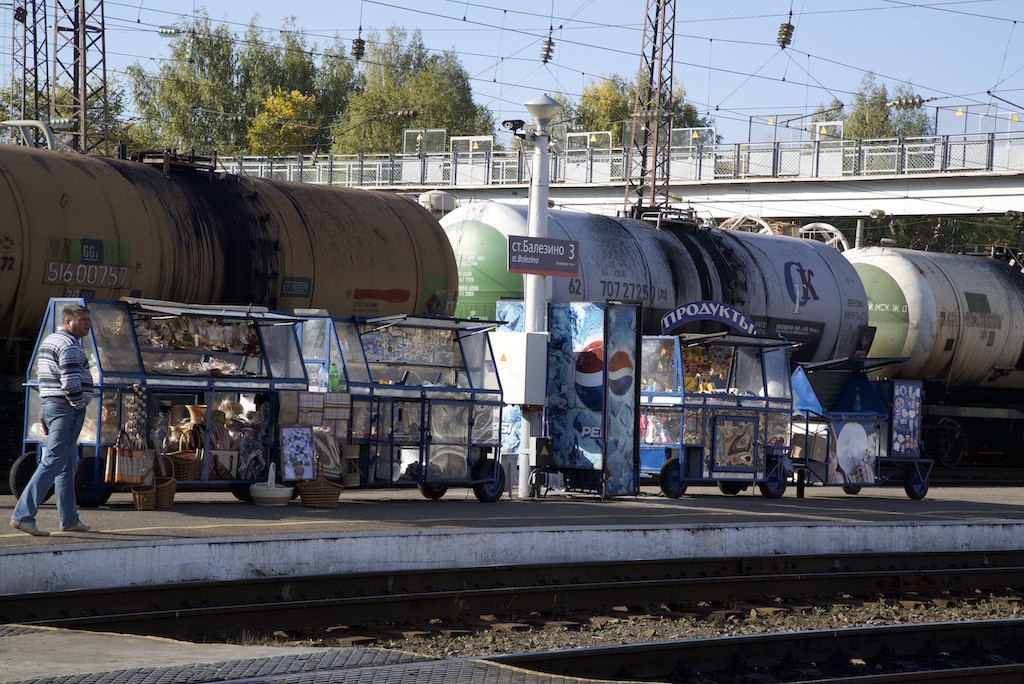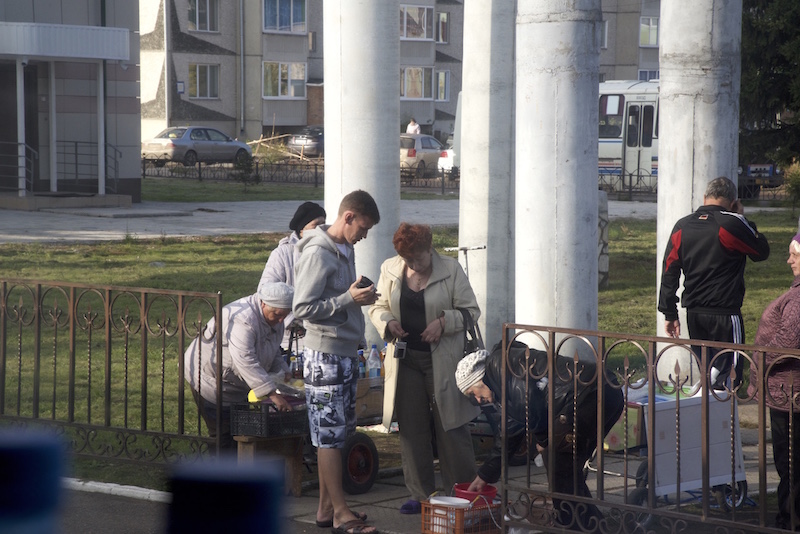 The Train Tracks and stations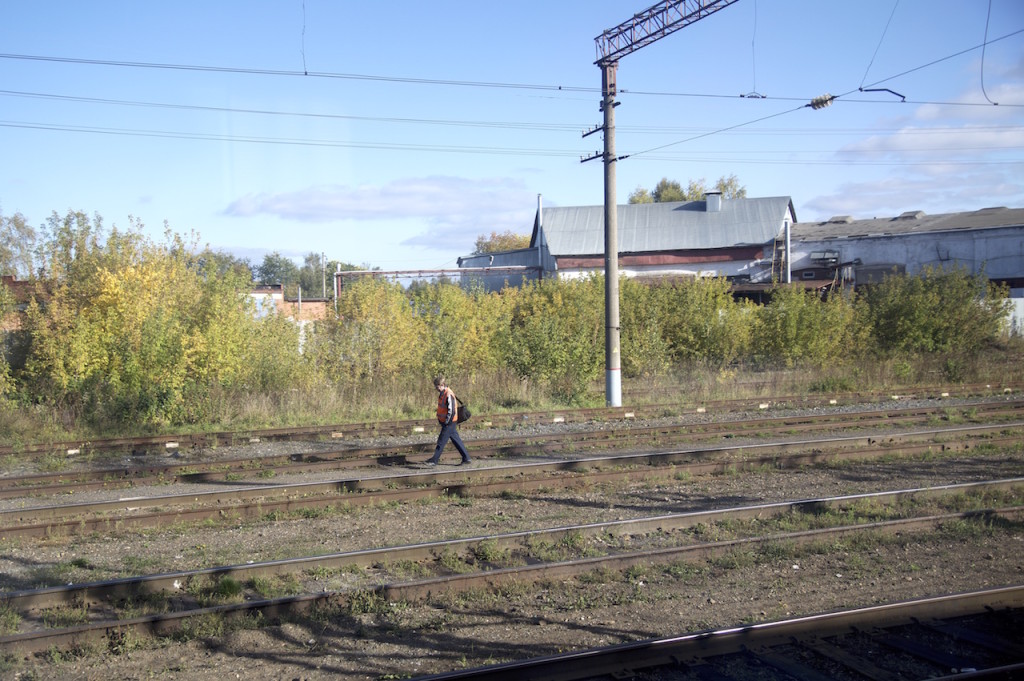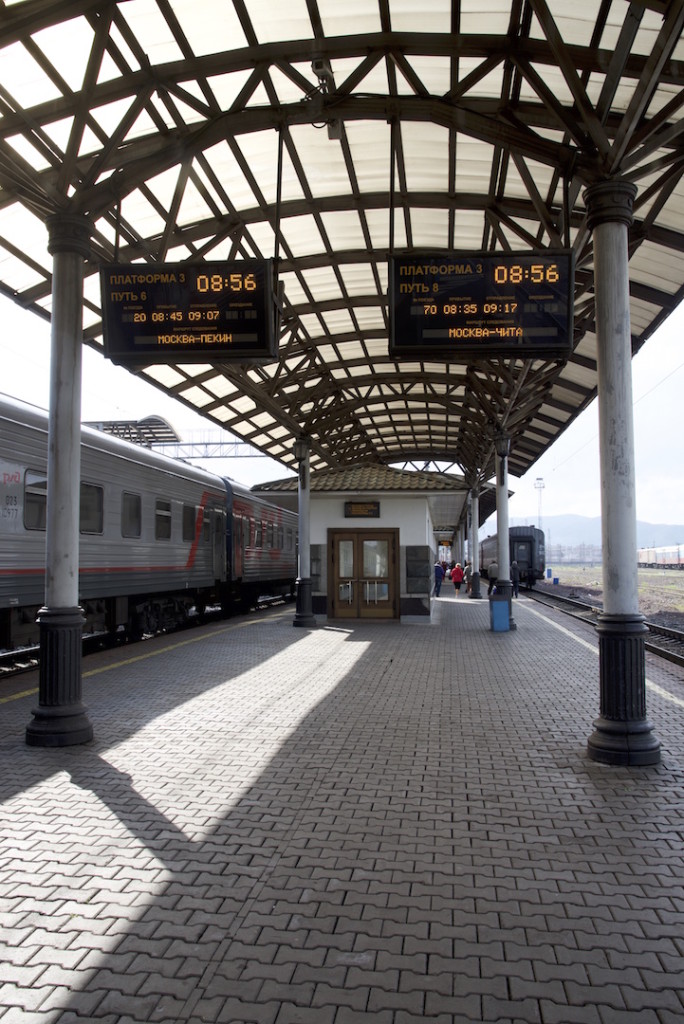 Photography and police
The attendants did not like to be photographed. On two occasions my husband and our tour leader were asked to stop taking photos. Once they were asked to show their photos and erase them. These incidents happened as we traveled further away from Moscow.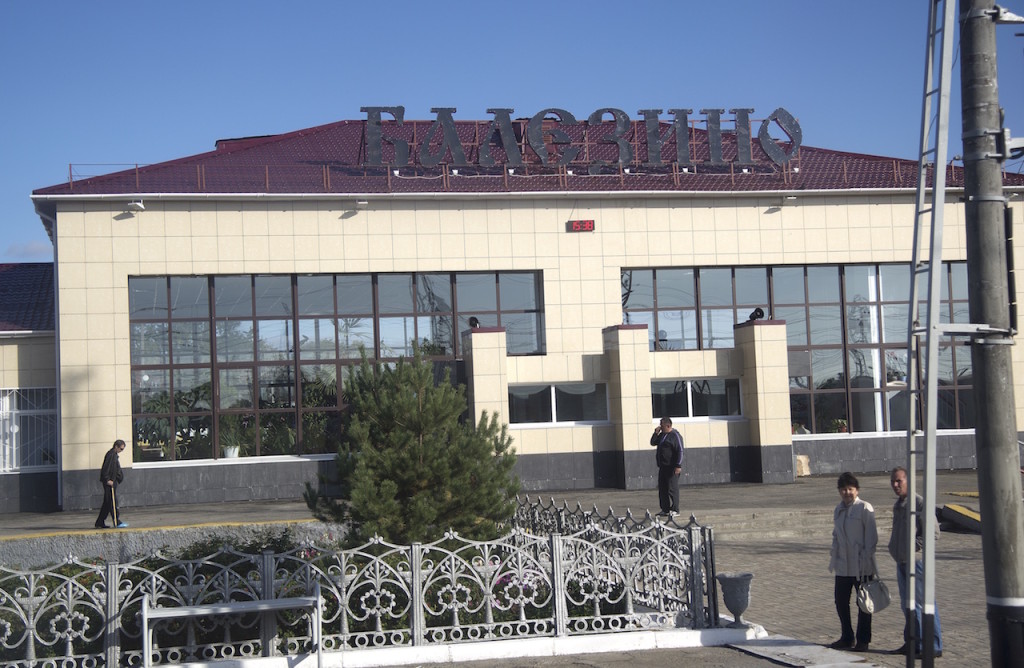 Charging station and entertainment
The carriage had two charging stations, one just outside our cabin. We spent hours just reading, eating instant noodles, drinking instant coffee, chatting, relaxing, looking at the amazing scenery and just doing nothing.
Don't expect to find a carriage full of entertainment galore.
The provodnitsa (female attendants)
Never once did both of the ladies smile or have any interest in having a conversation. I tried to be friendly and gave them lavender and lemon essential oils. They seemed happy with that small gesture.
They are the ones who cleaned the carriage and made sure everyone came on board when the train stopped at the scheduled stops.
The scenery
What we saw while on the train:
Day One/Second Night
Day Two/Third Night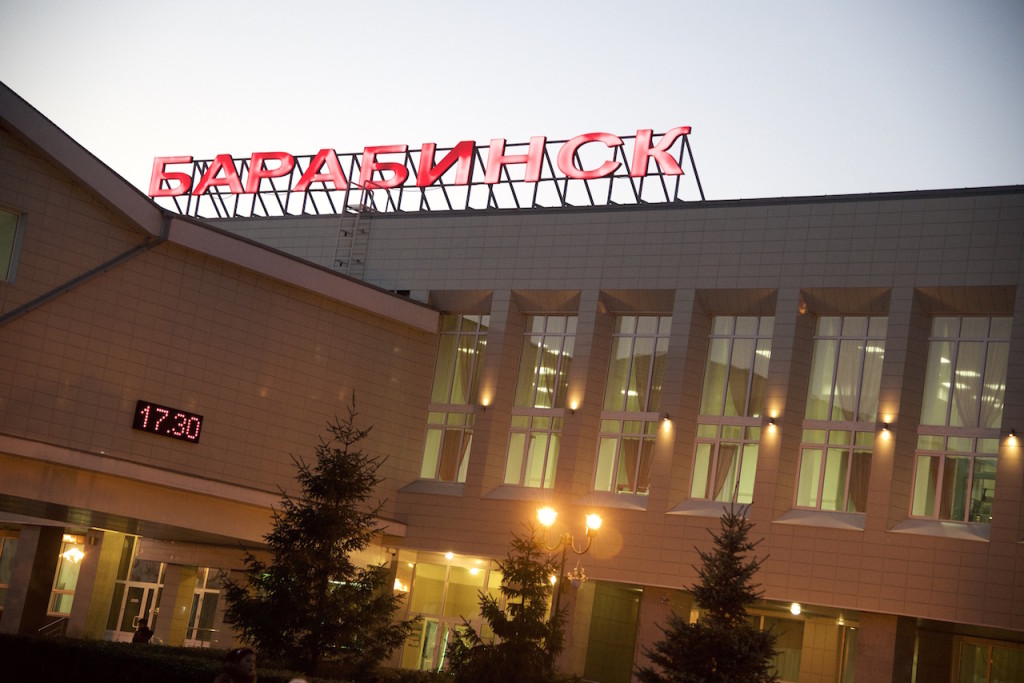 Day Three/Fourth Night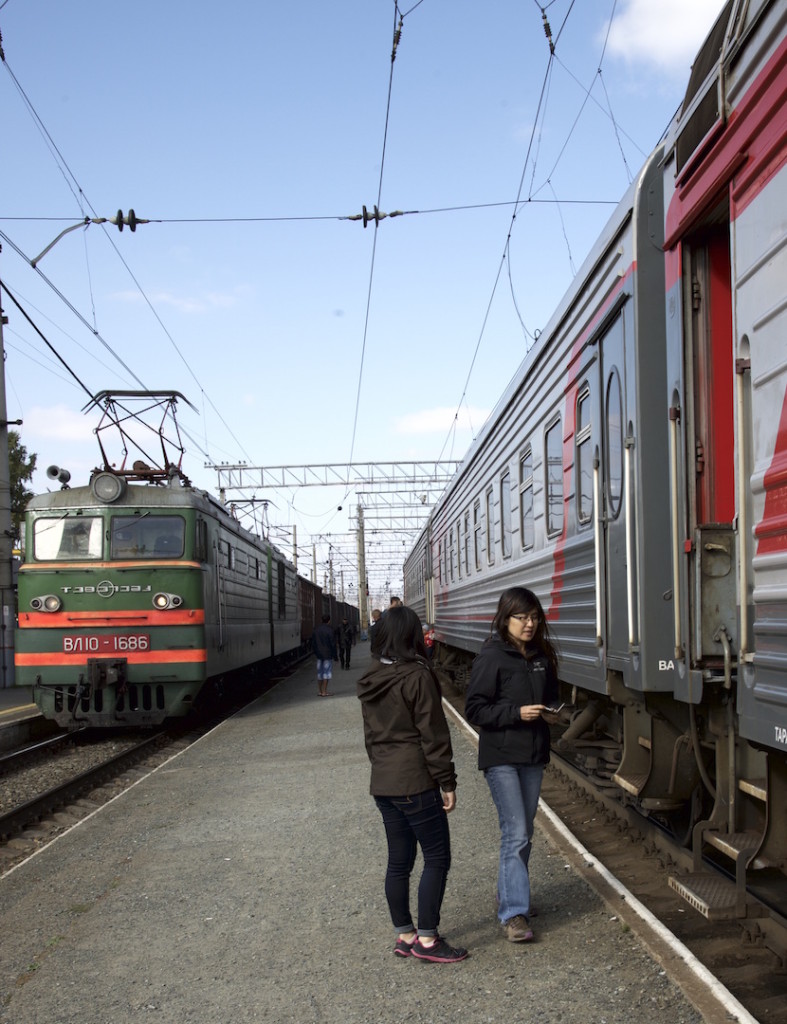 Day Four
We arrived in Irkutsk at about 6 am and Irkutsk is five hours ahead of Moscow. It was exhilarating to make it through the three full days journey from Moscow to Irkutsk.
Irkutsk is the regional capital of Siberia. It became an important Russian outpost and was linked to other parts of the country after the Russian railway was built in 1898. During the Soviet era, the city Irkutsk was the industrial and scientific center but in this new era this city seemed to have lost their vibe.
According to our local guide it is hard to make a living in the city now. He said, "The resources are sent to Moscow and the revenue are kept in Moscow too!"
Look out for Part II of this journey where I will share our train ride from Irkutsk to Ulaan Bataar Mongolia.