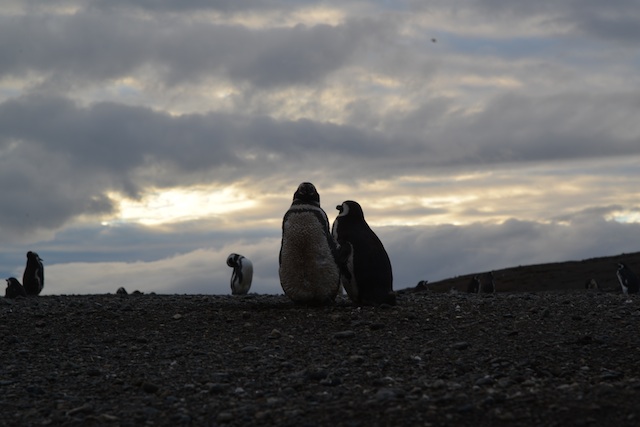 The sky was getting dark at about 4 pm and heavy rain was on its way as we waited to board Transbordadora Austral Broom to Isla Magdalena. As we started boarding with hundreds of other tourists, the wind got stronger and little droplets of rain began to fall.
I was getting a little worried because just a few hours upon our arrival in our Punta Arenas hostel earlier that morning, two travelers from Barcelona, Spain told us not to get our hopes up. They said a last-minute cancelation could happen because of unfavorable weather conditions. It happened to them in the last few days and they never get to see the Magellanic penguins. They were leaving for Puerto Montt by ferry on the evening of our trip to Isla Magdalena.
When we got inside the heated cabin, most seats were already taken. We were the last few to board the weird-shaped double decked boat. Our seats were across from the snack bar - a great place to watch other passengers, but not that great for views. There were no windows where we sat.
At 5 pm we left Punta Arenas Three Bridges Terminal for Isla Magadelana, the uninhabited island with over 60,000 penguins.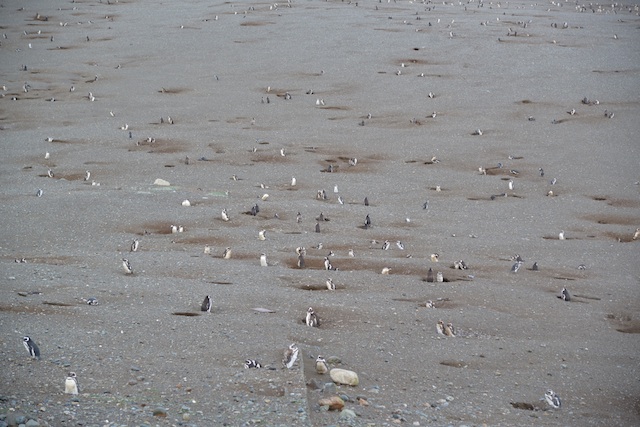 We sailed 20 miles, for around two hours in the Strait of Magellan, the same route taken by explorers like Francis Drake, Pedro Samiento de Gamboa, Ferdinand Magellan and Charles Darwin.
Isla Magdalena was one of the main reasons we visited Patagonia and Chile first before anywhere else in South America. Our trip in mid-March was at the tail end of penguin visiting season in Isla Magdalena. The penguins leave the island around early April. According to the Isla Magdalena's website, visiting season starts regularly from December to February. March visitations depend on the weather and visits to Isla Magdelena completely shut down after March of each year.
In September every year, the Magellanic penguins arrive and start nesting in the island. Egg laying happens in October and after 40 days of the incubation period, the hatching period starts in November. The full independence of the hatchlings takes place in January and February. When we were there in March, it was the shedding period for adult penguins.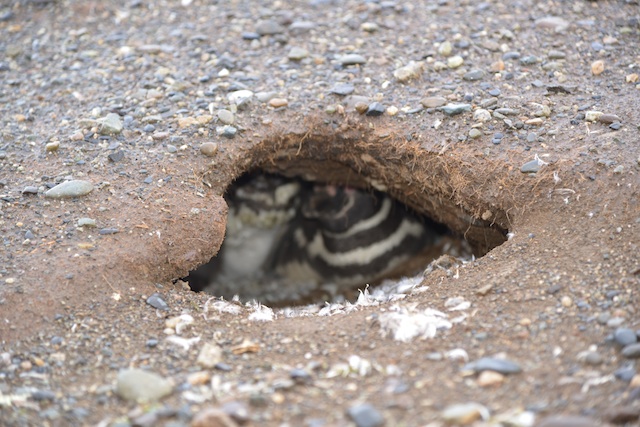 By the beginning of April, the penguins start leaving the island for the coastal waters of the Atlantic and Pacific oceans. They return to the island again in September.
Magellanic penguins have black beaks, with graying borders and white circular borders from their foreheads to throats. The other parts of the head, collar, and upper part are black. The rest of the lower parts are white. Males are larger than females weighing 4,500 grams and 3,750 grams respectively.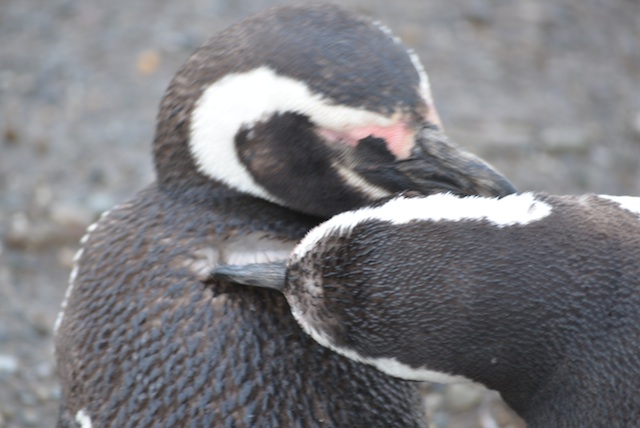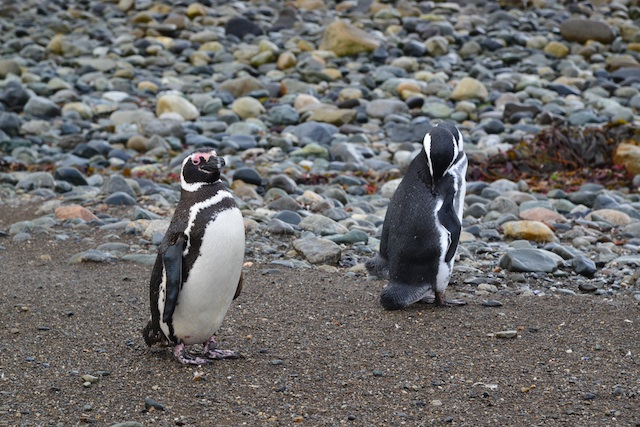 Visitors are allowed on the island for a one hour walk along a 850-meter path from the boat to the lighthouse.

Tips to visit Isla Magdalena:
1. Reservations must be made in advance through your hotel concierge or hostel owner. Go to the ticket counters at Three Bridges Terminal (just in front of the boat) to pay and get your tickets.
2. Ticket price per adult was 28,000 Chilean pesos, per child was 14,000 Chilean pesos. Credit card was accepted.
3. It is difficult to get transportation from the Terminal to downtown after the trip to Isla Magdalena if you are doing the trip independently without using tour operators or travel agents. We found ourselves walking with a bunch of travelers for over a quarter mile to get a cab after 10 pm. To avoid disappointment, be the first few to get out of the boat so you can catch the waiting cabs or vans. The best is to reserve a cab in advance.
4. I recommend using a tour company for your tickets and to arrange transportation before and after the trip to Isla Magdalena.
5. Bring snacks or dinner and plenty of water on your trip. You have four hours on board the boat.
6. Alcohol is prohibited on board.
7. Tickets are sold by CONAF (Corporacion Nacional Forestal) Email: magallanes.oirs@conaf.cl or telephone 56-61-238-581