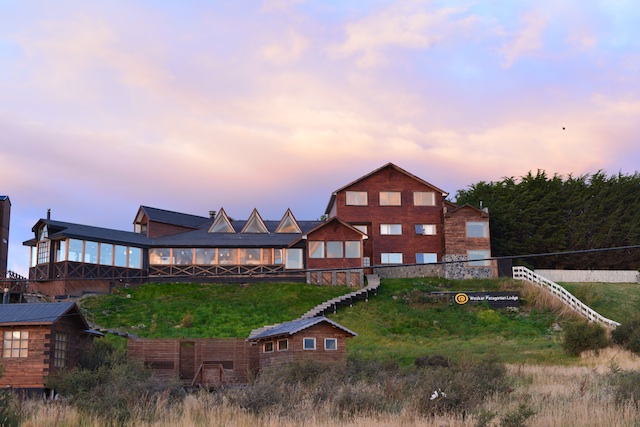 From the moment we stepped on the wooden front porch, 'friend desk' (as they call their front desk), passing through the cozy living room through the hallway to our quad room upstairs with a partial view of the lake, Puerto Natales town and mountain, we felt like we were home.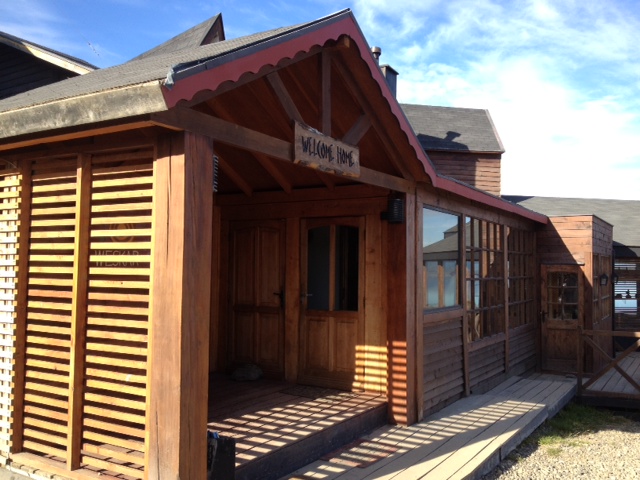 Our room has one king size bed and two single beds and a bathroom. The hotel is set high on a quiet street along the coast of Puerto Natales. The view is so amazing that I stayed two full days in the hotel just watching the unforgettable view of the Andes mountains, Ultima Esperanza fjord, lake and sunrise and sunset while writing for my clients. Here are two Vine videos and photos to show the beauty of the area surrounding the hotel:
Peaceful morning...Puerto Natales #Chile vine.co/v/bd0PZIb5bgZ

— Claudia Looi (@travelwritingpr) March 16, 2013
Wow fun! Parasailing.. #weekend #lifeinPuertoMNatales #patagonia vine.co/v/bd9dhVIFnnj

— Claudia Looi (@travelwritingpr) March 16, 2013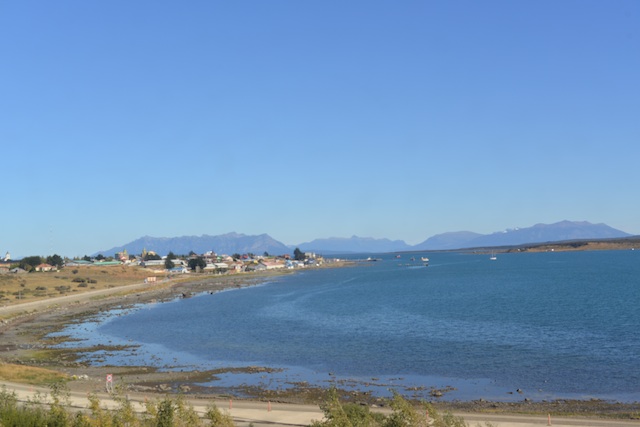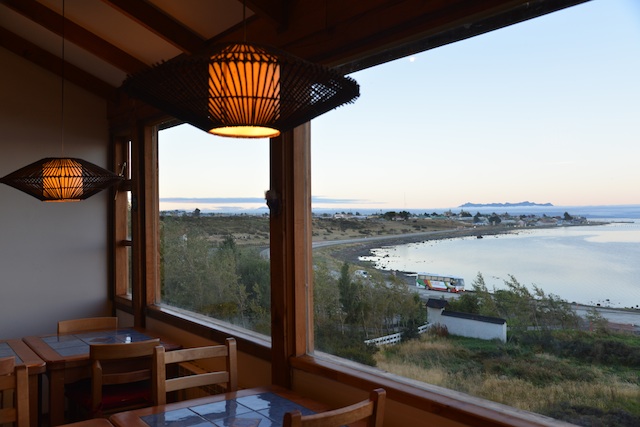 While I was sitting in the sunbathed dining room, a new guest walked around and commented, "This room looks like a classroom!" He was quite right. My son was doing school for a few hours out of our six day stay. My daughter and I were sitting doing some work in the same room.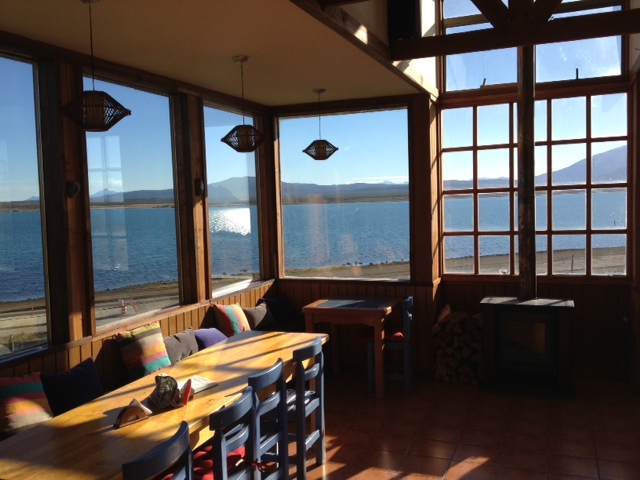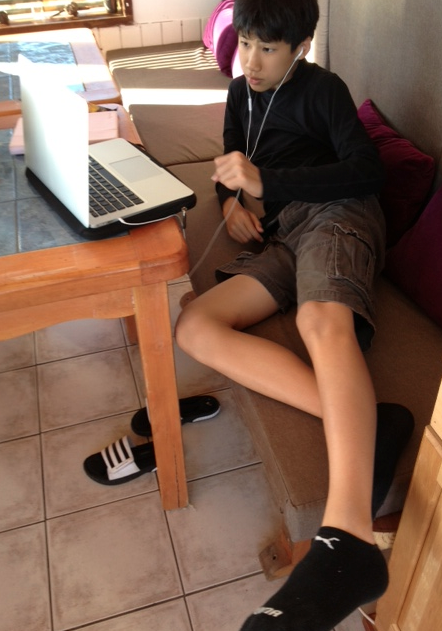 If you are hungry and do not want to take a 15 minute walk or a cab to town (1,000 Chilean pesos per ride), the Enoo Restaurant serves warm home cooked food with style. The menu changes everyday. Try the array of Chilean wine or drink pisco sour while watching the sunset.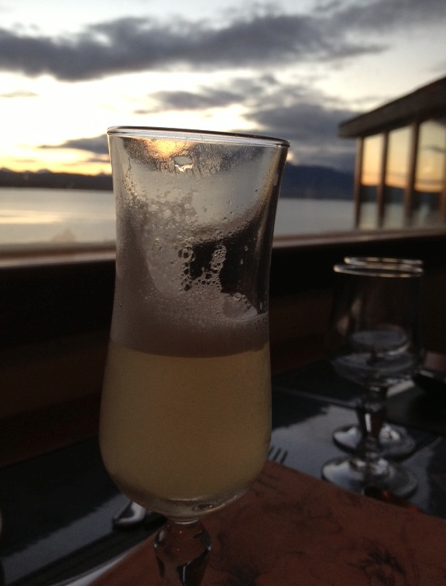 The friendly staff was always there to answer any questions that we had. They even provided glasses for our water. As you can see we bought many 5 liter bottles of water from the supermarket and carried them back to the hotel.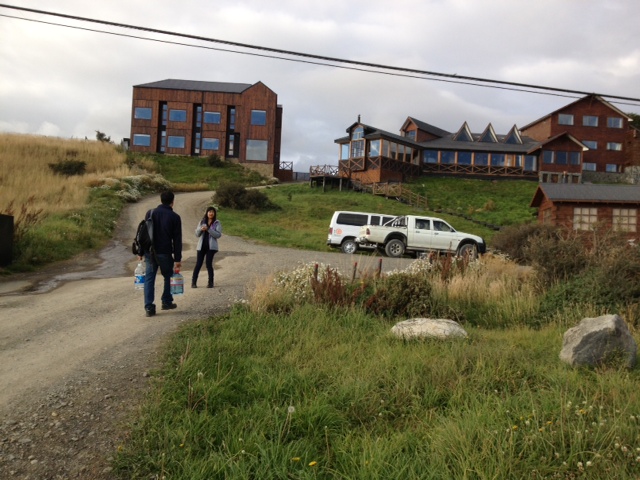 If you are traveling as a family like us, you will soon find out that it is not easy to find a good value, cozy and perfect hotel to meet the needs of your family. Most hotels in Patagonia Chile or anywhere in South America cater only to two people in the room. Some up to three and hardly any have rooms for four unless you are willing to pay $5,000 for four nights at Explora or Tierra Patagonia during high season.

Weskar Patagonian Lodge provides complimentary full breakfast daily with bacon, eggs, ham, cheeses, pastries, bread, coffee, tea, juice, fruits and more.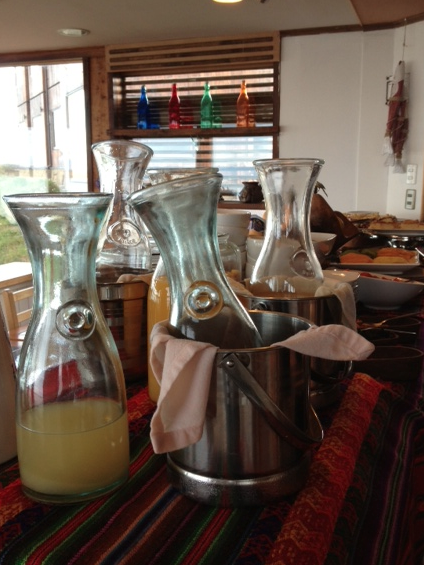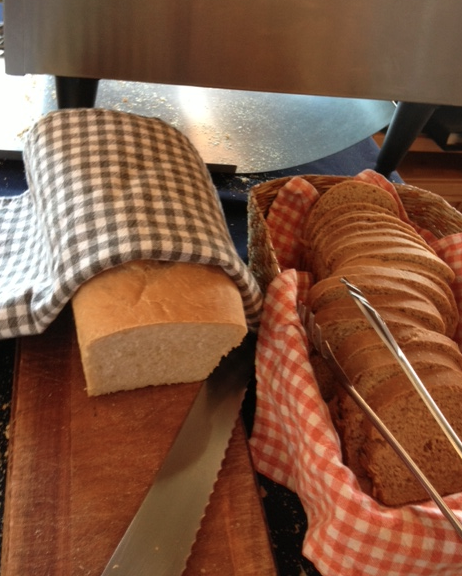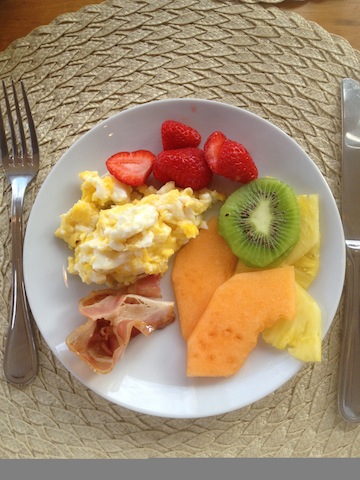 Our quad room was at $250 per night, which is $62.50 per person per night. To me that was a great value for the location, comfort, services and full breakfast and free WiFi. We stayed in a quad room for four nights and two double rooms for one night.

For more information about Weskar Lodge, here is a link to their website.

Thank you Weskar Patagonian Lodge for giving us a one night complimentary stay in two double rooms.

For more information on our travels, come follow on Vine (look for Claudia Looi) and Instagram.