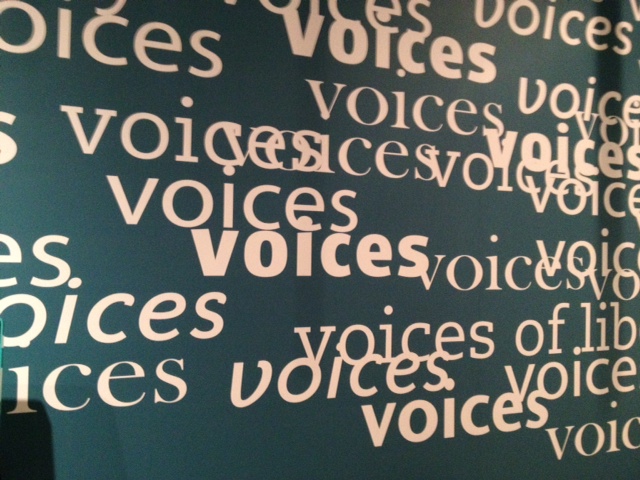 It was a somber experience especially on the second floor where over 2,000 photos of men, women and children were shown. Each face symbolized the many trainloads sent to Auschwitz.
The exhibit on the first floor offered a glimpse into the Jewish Life a Century Ago (1880-1930) showing centuries old torahs, torah cases, tapestries, photos, Jewish wedding traditions and much more. I found that at the close of a wedding ceremony, a Jewish groom crushes a glass under his foot with the shoes shown below. It is suppose to show the destruction of the Temple in Jerusalem – reminding couples to remember the past while celebrating the future.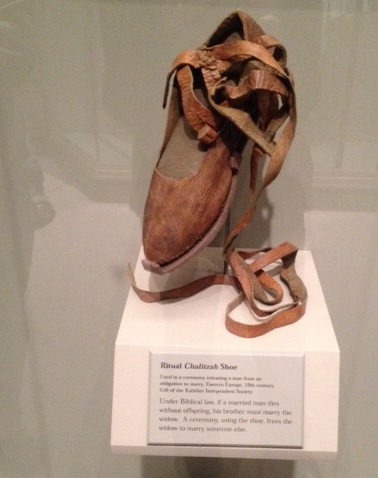 The second floor shows The War Against the Jews (1930-1945). As I walked through the exhibits, the room became more intense. In the middle of the room where the pictures and clips about the Voyage of the St. Louis were, I felt as if I was about to enter into a zone of darkness and death. It's hard to imagine over 900 passengers in a ship embarked in Havana Cuba only to be denied entrance. Instead she sailed back to Europe. Then there were the 2,000 faces...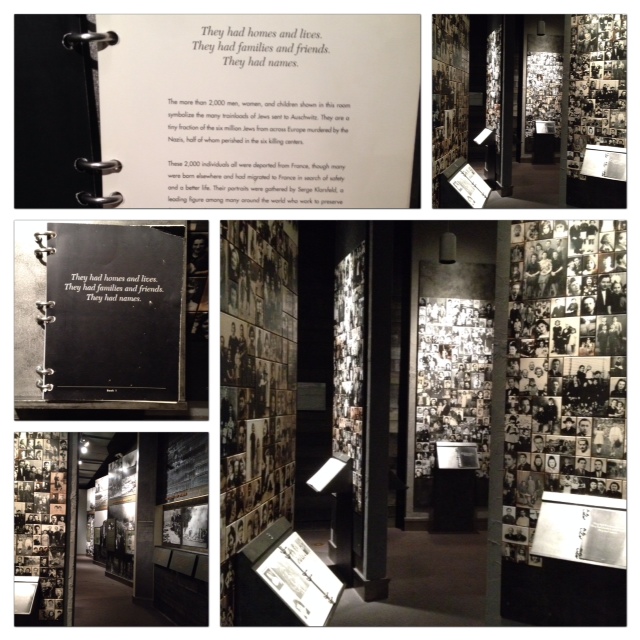 Photos of skinny naked kids, a suitcase and a handmade liberation skirt and bag were among the exhibit on the second floor. Below is a photo of a liberation skirt and blouse made from fabric given to prisoners by Americans and a bag made from the old uniform for Jews after the Americans liberated them in 1945.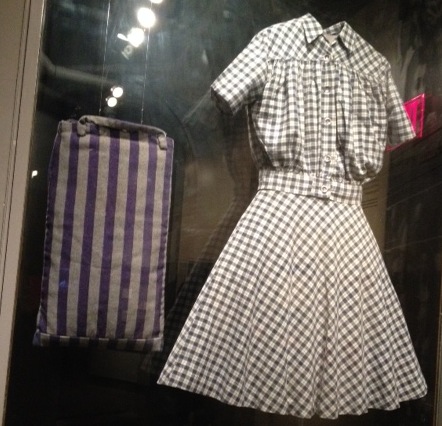 The Jewish Renewal (1945-present) exhibits are on the third floor along with special exhibit of the Iraqi Jewish Heritage and historic materials recovered in a flooded basement in Saddam Hussein's intelligence headquarters. These exhibits are available for viewing until May 18, 2014.
Among the recovered books was a Bible Writings published in 1568 in Venice and the boxes used to transfer the historical materials from Baghdad to the United States.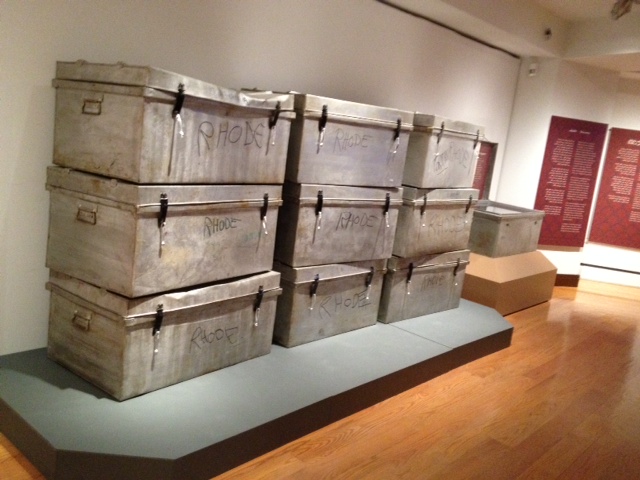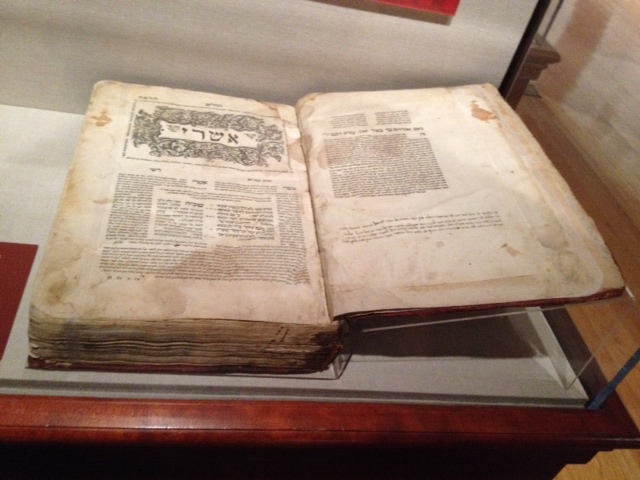 It doesn't matter what religion, race or age you are, the Museum of Jewish Heritage is worth a visit. It is not a fun place but a place to ponder on human sufferings.
Information: www.mjhnyc.org
The museum is free on Wednesday from 4-8 pm