Part of the fun of traveling is to see the world with all modes of transportation. The second phase of our around the world trip was mainly by train. The overnight sleeper train from St. Petersburg to Moscow was the first of several from St. Petersburg, European Russia to Hong Kong.
There was nothing luxurious about this portion of our trip. First off, we packed our bags, walked to the metro station to take the subway from Azimut Hotel to Moskovsky Metro station with our tour leader Erik at 9 pm.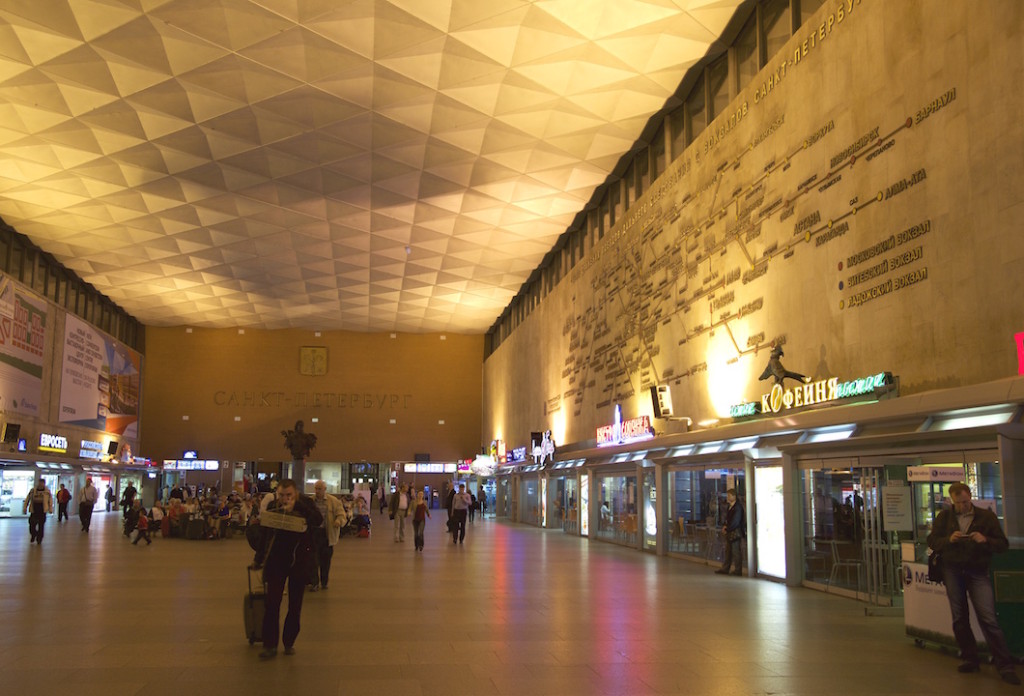 Our train, the Smena, train 25A was scheduled to leave at 11:36 pm. Moskovsky station was almost empty by 10:30 pm. The provodnitsa (female attendant) was standing at the entrance with her flashlight ready to check our passports and train tickets. As for us, we were ready to board the Moscow-bound train and go to bed.
Once we found the car we immediately squeezed into the 4-berth cabin. Inside were four boxes of breakfast and a magazines/newspapers on the tiny table. Each seat came with a set of sheets, hand towel and pillowcase inside a clear plastic.
Smena is an average class train compared to the legendary Red Arrow deluxe train that runs on the same route but a few minutes later. Smena has 2-berth and 4-berth sleepers. Each coach has nine compartments (cabin). At either end of the coach are the toilets with a washbasin. The samovar, a metal container with boiling water was located on the right-end of the coach along with the provodnitsa's cabin.
The process of bed making in the train was simple if you have the lower berth. Bags were stored below the lower berths. With the cabin door closed and window curtain drawn we pretty much felt like we were in a hostel… a moving and rumbling accommodation for the night.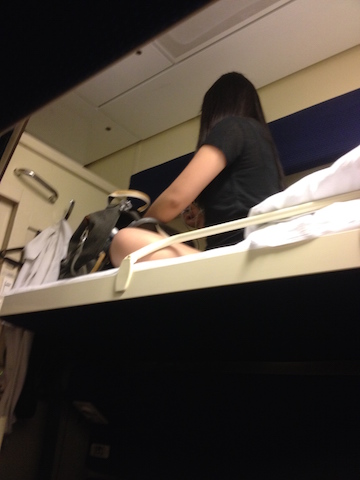 By 6 am the next morning we were awake, ready to have breakfast. The scenery outside changed with rows and rows of apartments and Smena, our train was just outside of Moscow. It took about eight hours to chug through the 450-mile trip. If speed is your concern you may want to take the Sapsan high-speed day train between these cities. It only takes three hours 55 minutes.
You can purchase tickets from these websites:
Real Russia
Russian Railways
As for our travels we paid for a fully escorted tour with Tucan Travel and they made all our travel arrangements from St. Petersburg to Moscow and beyond. Initially, I contacted Real Russia and they were helpful.
Smena arrived at Leningradsky Train Station Moscow just after 7 am.