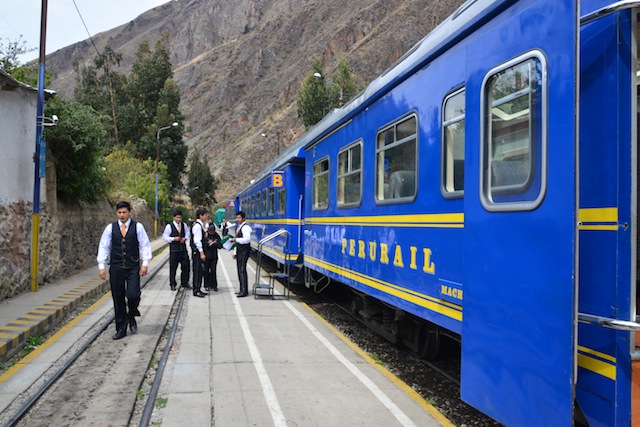 If you've ever dreamed of visiting Machu Picchu and dislike trekking the Inca Trail, taking Peru Rail is the best alternative. Peru Rail offers three categories of service to Machu Picchu:
Expedition
Vistadome
Belmond Hiram Bingham
Expedition
Expedition is the most affordable. Our tour included the Expedition tickets to Machu Picchu.
If given a choice between Expedition and Vistadome, I would choose Expedition again. But if you like luxury travel, go for the Belmond Hiram Bingham.
The journey
Expedition departs from Poroy, a town 20 minutes from downtown Cusco. If you are boarding from Poroy, you would need to arrange transportation from your hotel in Cusco to Poroy. This journey is a little over three hours to Aguas Calientes, the gateway to Machu Picchu.
Expedition also leaves from Ollantaytambo in the Sacred Valley. It takes one hour 30 minutes to Aguas Calientes.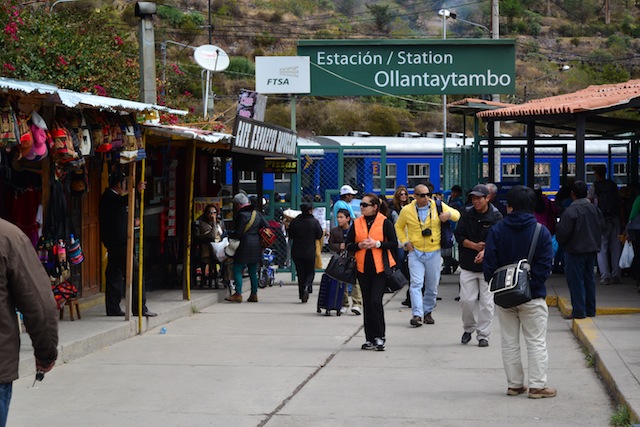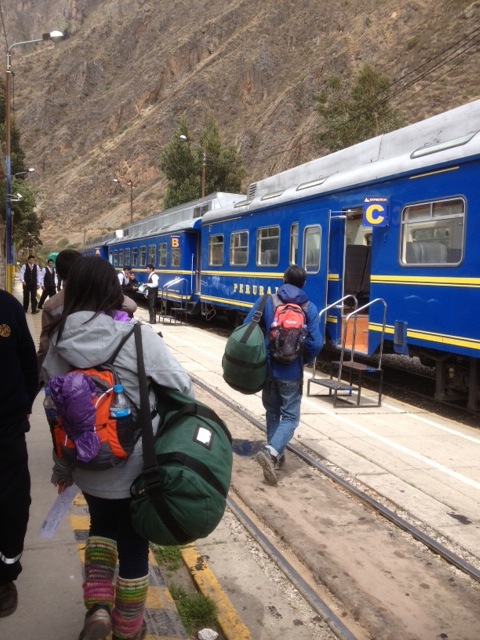 We took Expedition from Ollantaytambo to Aguas Calientes and Agus Calientes to Poroy. The train followed the Urubamba River through mountain ranges, snow-capped mountains, and villages.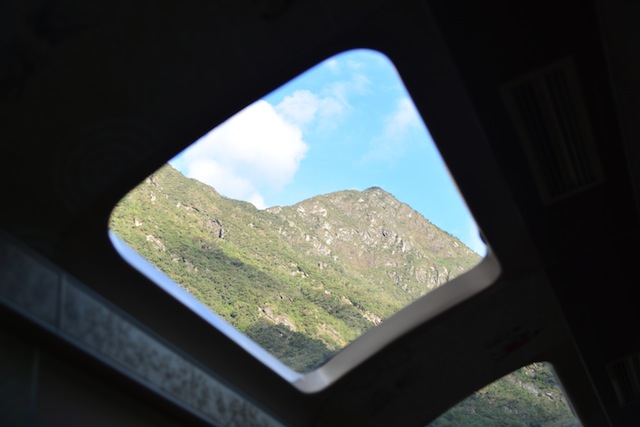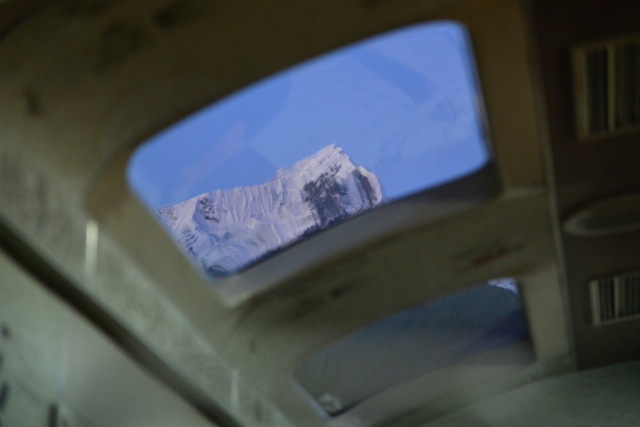 Inside the train car
Several huge racks are located at the entrance of each car for suitcases and backpacks. The train has panoramic view windows on top and on both sides of the car. It has air conditioning and heating.
After several minutes from our departure station, two uniformed attendants rolled out the shopping cart offering alcohol and beverages. After the first cart, they rolled out the complimentary snack and beverage cart. Travelers had a choice of banana chips or muffins and a variety of cold and hot drinks.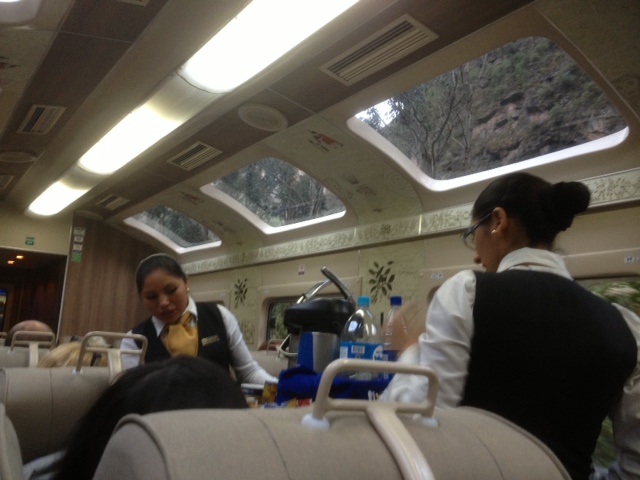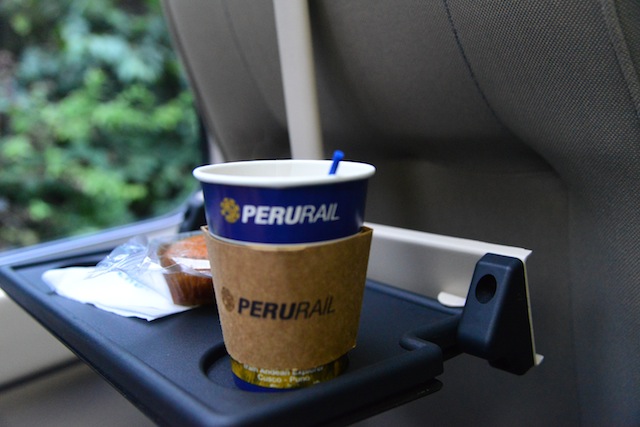 Peruvian Andean music was playing softly in the background of the car. The seats were big and soft with drink holders and folding tables in front of each seat. You could recline your seat to sleep, read or just look out the window.
Should you take Peru Rail?
I recommend PeruRail if you are visiting Machu Picchu and dislike trekking the Inca Trail. Our train rides were arranged by the tour company. This package includes the Lares Trek and the train rides from Ollantaytambo to Aguas Calientes and to Poroy.
If you prefer more luxurious trains, Perurail offers Vistadome and Hiram Bingham. Check out Perurail's website for prices, schedule and the different classes of service.
Tour ideas
For Machu Picchu tour ideas, check out the following:
Train stations
The train stations were basic but safe and clean.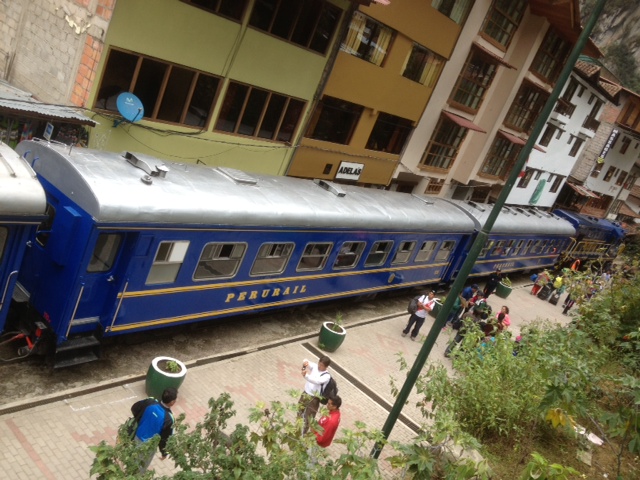 Was this information useful? If so, please leave a comment below.
Updated article. The original was published on September 14, 2013.