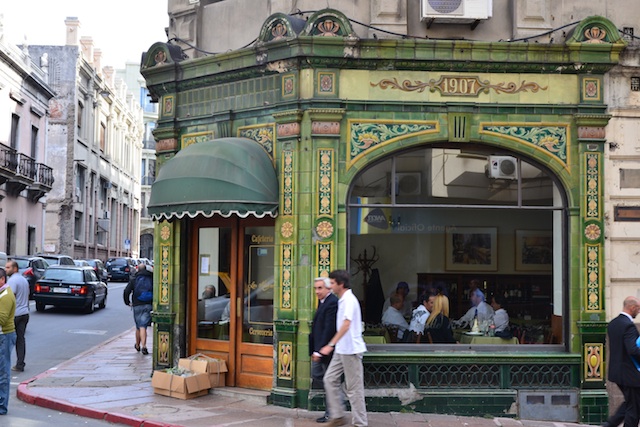 If you have just a short visit to Montevideo, you must check off at least five of these places listed below.
Montevideo is the capital and the largest city in Uruguay. It has well established public buses, and the roads are well maintained. The city's Ciudad Vieja (Old Town) has a high concentration of colonial style and neoclassic architectural buildings, and many were built in the early 20th century when Montevideo was at a period of prosperity and advancement.
History buffs, architecture enthusiasts, and photographers would enjoy visiting Montevideo. I've rounded up 10 places that will make you feel like you are in Europe:
1. Plaza Matriz
Plaza Matriz or Plaza Constitucion is the first square in Montevideo. The square is surrounded by Metropolitan Basilica, Plaza Zabala, Palacio Taranco, Casa Rivera. Vendors from other countries of South America are always present at the plaza selling scarves, bags, and belts. Local antique sellers usually have tables at the center of the square displaying their goods prominently while the scarves, bags and belts vendors may just pack their merchandise and leave immediately if they sense local authorities were watching them. Most of these are not selling things legally at the square.
Among the many restaurants, there is a McDonald's with outdoor seating, the historic La Corte Restaurant and La Cigale, an ice cream stall where you can get a soft ice cream cone for 25 pesos (about US$1.50). In the middle of the square is a fountain to inaugurate the first source of potable water in Montevideo.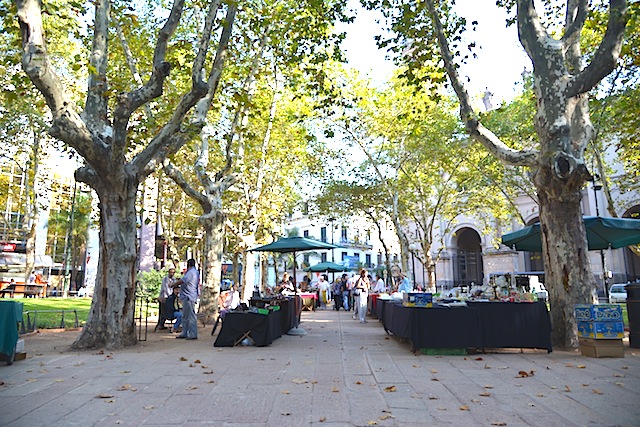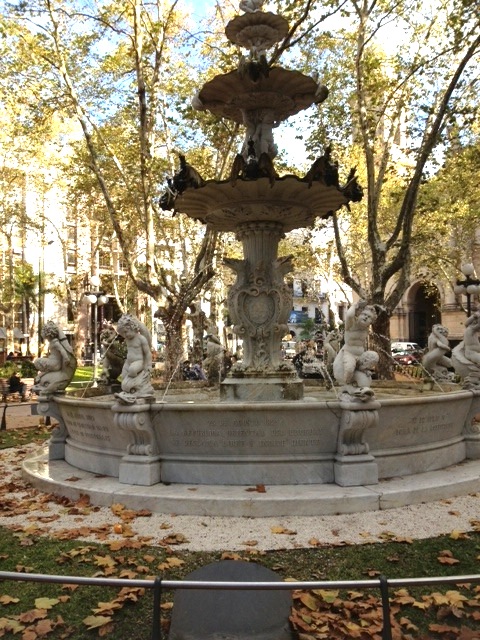 2. Avenida 18 de Julio

This is the main thoroughfare of Montevideo, running from Plaza Independencia to the Batlle Park where the Centennial Stadium is located. Here you will find office workers, shoppers, and students walking hurriedly from Monday to Friday. It's quieter during weekends.
Stroll Avenida 18 de Julio and you'll see Palacio Santos, Palacio Municipal, Palacio Salvo and, Universidad de la República – some of most beautiful buildings along this important street. The architecture on this street is a feast to the eyes even if you are not an architectural enthusiast.
Along the avenue is Fuente de Los Candados (Locks Fountain) where "the legend of this young fountain tells us that if a lock with the initials of two people in love is placed in it, they will return together to the fountain and their love will be forever locked." (taken from the Locks Fountain).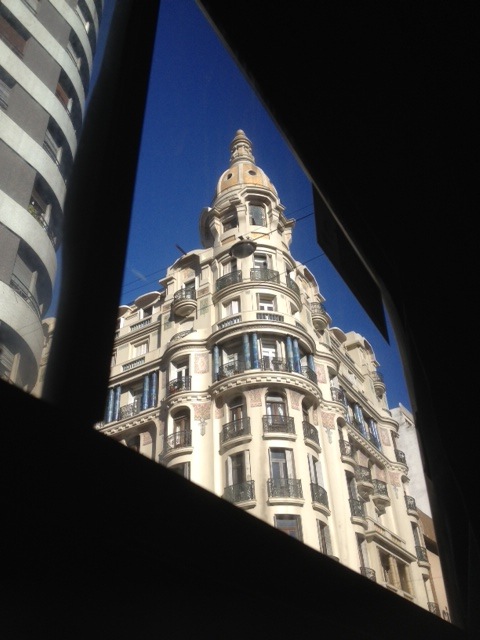 3. Plaza Independencia
Just outside the old city gate leading to Calle Sarandi in Ciudad Vieja and 18 de Julio Avenue is Plaza Independencia. Artigas' statue stands majestically at 17-meter-high with his horse right in the middle. Below the street is his remains, closely guarded by two honor guards around the clock. Jose Gervasio Artigas is Uruguay's national hero and the father of Uruguayan Independence.
At Plaza Independencia, you can see the famous Palacio Salvo, a 26-story beehive structure. It is hard to believe this building was South America's tallest building in 1927, three years before the world cup in Montevideo. Also, the Governor's Palace and entrance to Old Town (Ciudad Vieja) Montevideo.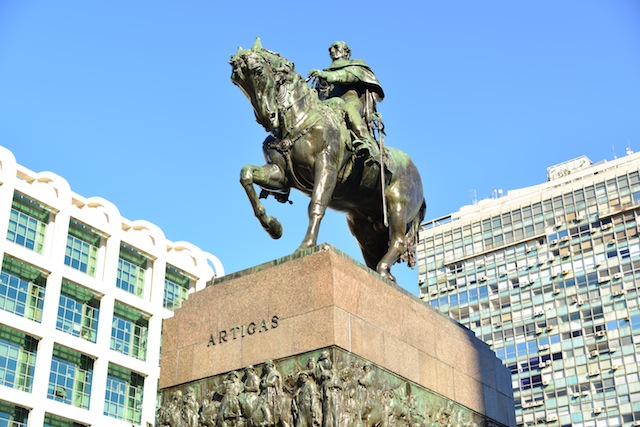 4. Teatro Solis
The theater is located across the street from Plaza Independencia. Opened in 1856 this beautifully restored building is Montevideo's major art and performance theater. To me, Teatro Solis is a mini version of Teatro Colon in Buenos Aires.
The acoustic was incredible when we attended the Montevideo Orchestra. Teatro Solis offers regular tours in Spanish and English. Check it out on their website.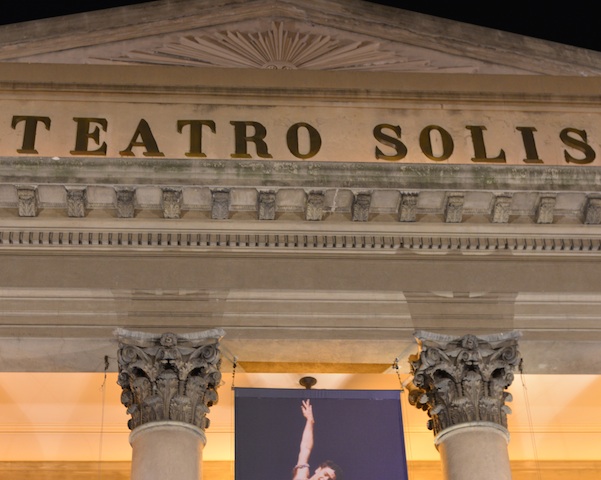 5. Museo del Futbol
If you love soccer, you would not want to miss the football museum and the Centennial Stadium. For 100 Uruguayan pesos, you get admission to the museum and stadium. The museum is only open on Monday to Friday from 10 a.m. to 5 p.m.
The museum has rare displays of soccer balls, memorabilia of Uruguayan soccer triumphs from the 1920s through 1950s.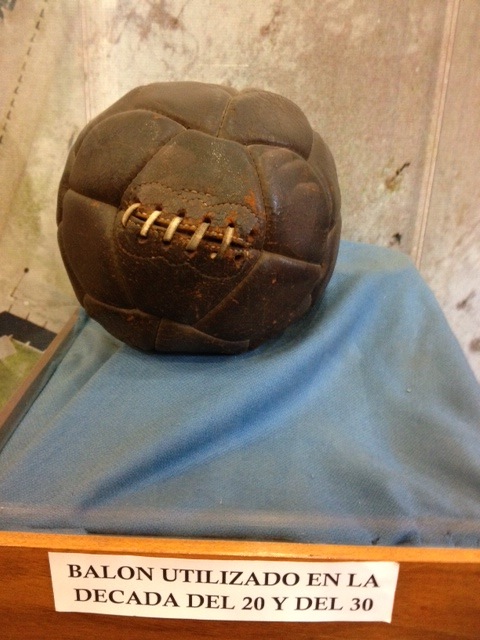 6. Mercado del Puerto
This harbor market, Mercado del Puerto was the largest market in South America when it opened in 1868. Today it is a food court with many parrilla – grilling stations where you can feast on traditional Uruguayan Asado. You'll also find the traditional Mercado del Puerto's drink called medio y medio (half wine and half cider drink).
Visitors have ample opportunity to try the drink before choosing a place to eat. Check out Carolina's empanadas when you are there. They serve a variety of savory and sweet empanadas – one of the best in Montevideo.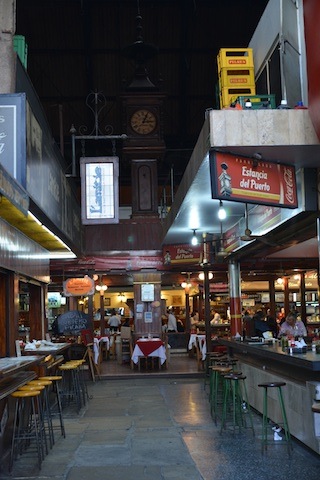 7. Puerta de la Cuidadela
During colonial times, Puerta de la Ciudadela was the entrance to the fortress in Old Town Montevideo. This large stone wall structure is the only standing structure of the old town's gate. San Felipe y Santiago de Montevideo was Montevideo's original name and the gate is located exactly where it was a few hundred years ago.
Crossing the gate from Plaza Independencia is the Peatonal Sarandi pedestrian walkway. Here you will find vendors selling mate cups, masks from Africa, wooden pencils, and all sorts of crafts. One rainy day, we found a man pushing a cart selling torta frita for 20 pesos. You must try torta frita in Uruguay.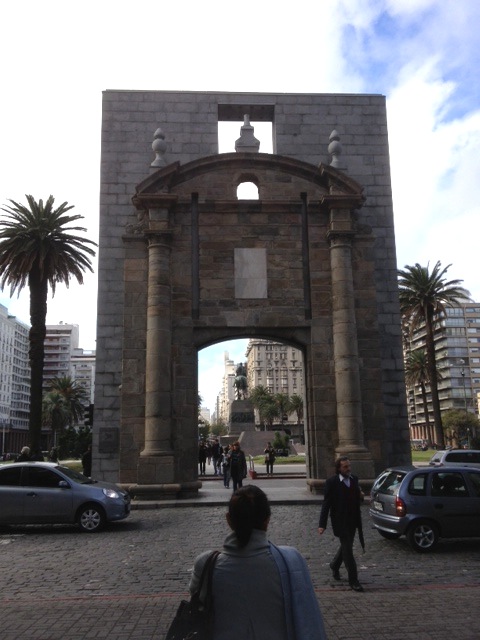 8. Peatonal Sarandi walkway
Peatonal Sarandi pedestrian walkway in Ciudad Vieja (old town) is where you can purchase guided tours, visit bookstores and galleries, shop in antique stores and admire the beautiful colonial architecture. This cobblestone street will take you all the way to the Port of Montevideo on the right through Mercado del Puerto.
When you walk from Plaza Independencia towards Peatonal Sarandi, and before passing through Ciudadela (the fortress), you will see a kiosco selling magazines, newspapers, and snacks. There are several kioscos in the city with green dome tops. Kioscos have been around in Montevideo since the early 1900s.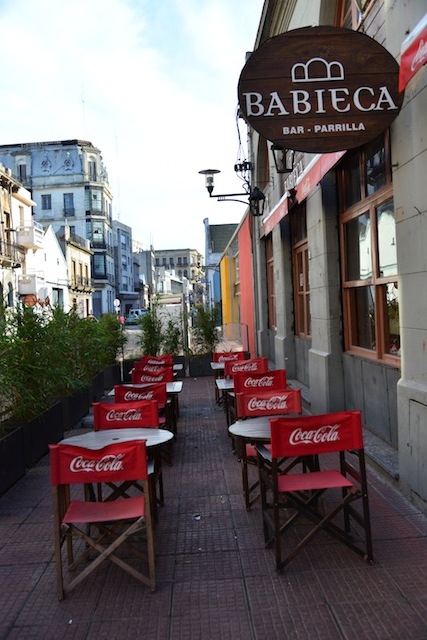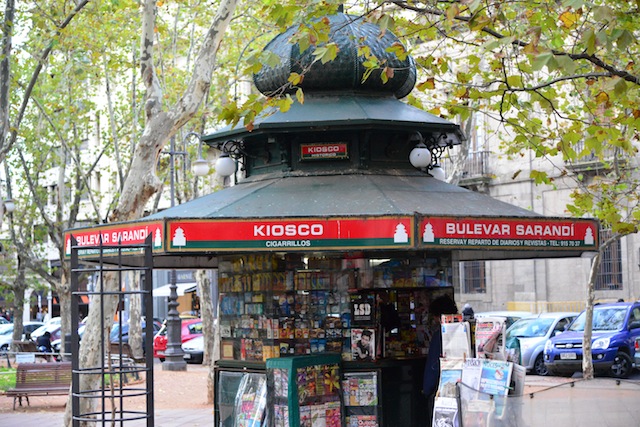 9. Saturday or Sunday Flea markets
During the weekends, you can visit the neighborhood flea markets and fresh markets. It's also the time to see vendors with old trucks selling antiques, souvenirs, cheese, cooked food, fruits, and vegetables.
Check out weekend markets at Plaza Matriz in Ciudad Vieja, Villa Biarritz market in Punta Carretas, Rodo Park and the biggest is at Tristan Narvaja on Sundays.
Tristan Narvaja Sunday market was started by Montevideo's Italian immigrants. It is the largest and it spreads along Tristan Narvaja road, between Avenida 18 de Julio and La Paz. You can anything from exotic tropical fish to pots and pans to fruits and cheeses.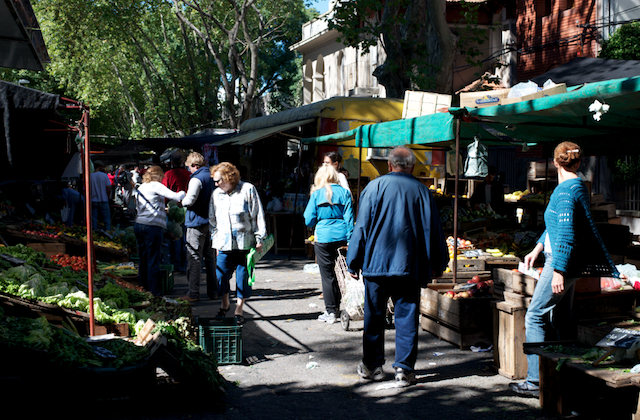 10. The Rambla
La Rambla is the 40-km promenade along the shore of Montevideo's Rio de la Plata. We like the walk between Punta Carretas and Pocitos. My son and husband jogged there regularly. They said it was a good two miles jog along the beach.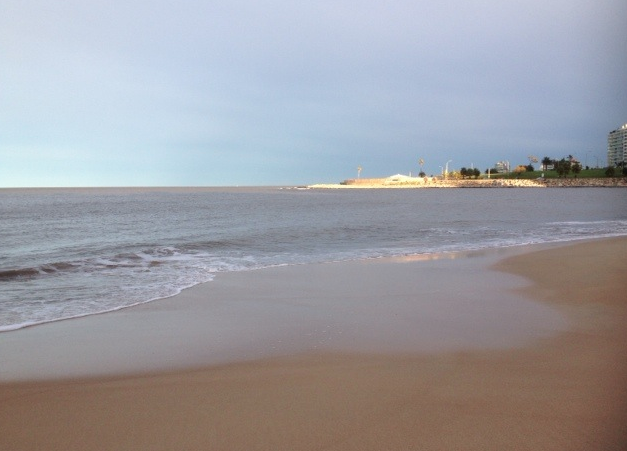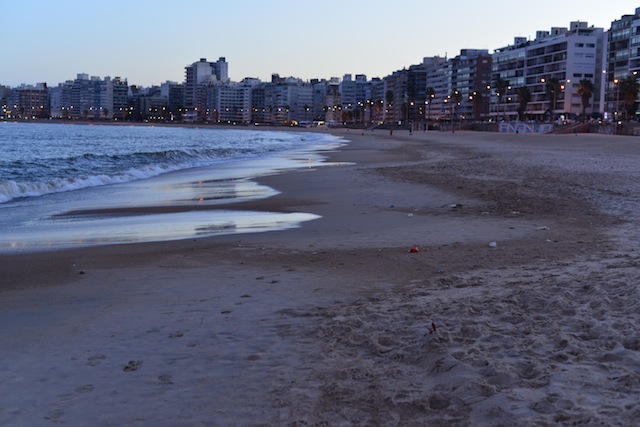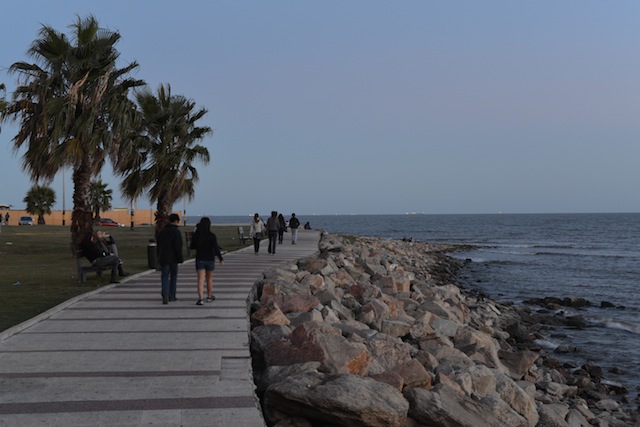 Along the Rambla are restaurants, a yacht club (dining room open to the public) and cafes. Visit the Punta Carretas Lighthouse at Punta Brava, just a few minutes from the boardwalk. Entrance fee is 20 pesos. You can see Montevideo's skyline from here.