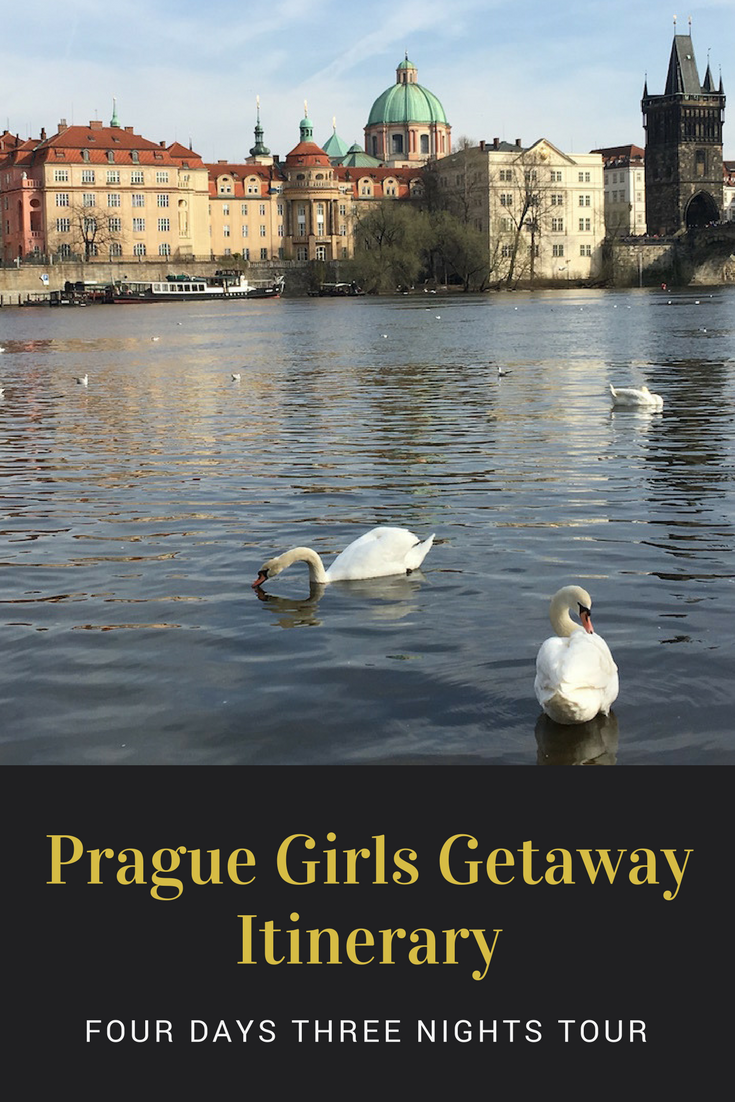 Prague has five independent towns: The Castle Area (Hradcany), Lesser Town (Mala Strana), Old Town (Stare Mesto), New Town (Nove Mesto) and Jewish Quarter (Josefov). The most popular attractions, central squares, medieval streets, and buildings are in Stare Mesto (Old Town).
Charles Bridge connects the Old Town with Mala Strana (Lesser Town). Located below the castle, Lesser Town is a bit hilly and has many cobbled backstreets to explore including Kampa Island and the famed Lennon Wall.
Table of Contents
---
Prague is an excellent choice for a girls' getaway. If you're a history buff, a coffee and beer connoisseur or an architecture enthusiast you are going to love it even more. I spent four days with my three sisters in Prague using this exact itinerary. It's a light and easy itinerary that gave us lots of room to discover the medieval city, make spontaneous stops, and have enough time to relax and enjoy the city's beer, food, coffee, sights, and shops.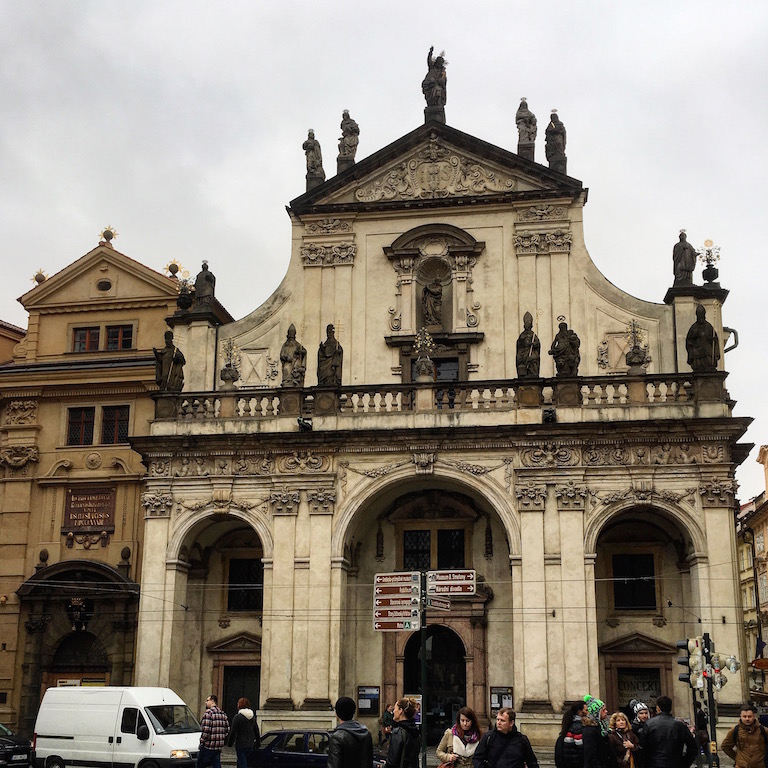 Day 1
Arrive in Prague and transfer to the hotel.
I took a flight with Delta via Amsterdam to Prague. We stayed in a quad room at Archibald at the Charles Bridge Hotel in Mala Strana (Lesser Town). I highly recommend this hotel if you like a hotel that is a 2-minute walk from Charles Bridge, close to restaurants and located in a tranquil part of the city. Another plus is the hotel serves a hearty breakfast every morning. Snacks are available in the afternoons too.
Note: Charles Bridge is usually crowded after 9 am. Staying at Archibald meant I could walk to the bridge by 7 am when there was hardly anyone in sight.
Spend the afternoon exploring the attractions close to the hotel. Take a 5-minute walk to Lennon Wall and The Grand Priory Water Mill (Velkoprevorský mlýn) on Devil's Canal, also known as Certovka in Czech. This whimsical wooden water mill has a gnome, which is meant to guard the water mill. You can view the water mill and canal from the tiny Lover's Bridge. The bridge itself, covered with padlocks is a fun place to photograph. Lennon Wall is just a few feet away.
Old Town is a short walk from the hotel via Charles Bridge. We discovered trdelnik in Old Town. Trdelnik is a tourist dessert. It's not a Czech traditional food. Trdelnik or chimney cakes have a Hungarian origin. Despite being non-Czech, it's a fun dessert to grab when strolling in Prague's Old Town. The trdelnik I had was sweet and had a heavy dose of cinnamon.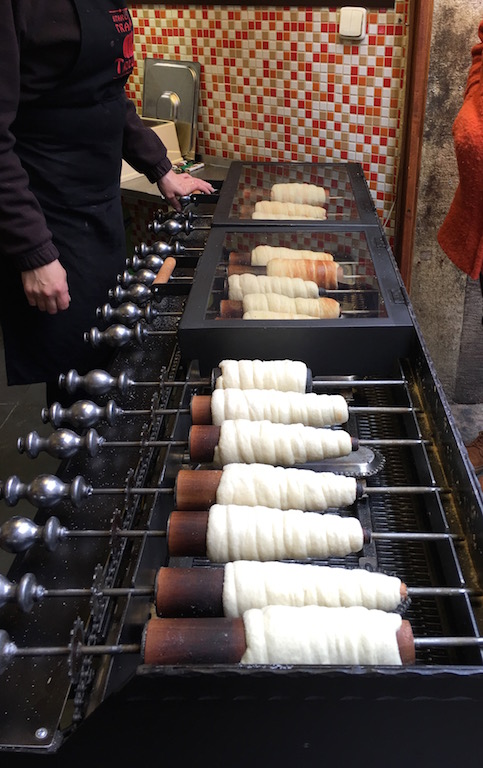 When evening came, we were off for a dinner cruise on Vltava River. The three-hour journey included a welcome drink, buffet dinner, and live music. The cruise was a perfect introduction to Prague and a way to stay awake after an overnight flight from New York.
Note: I recommend the evening cruise including transportation to and from the hotel. We made a mistake for not arranging for a ride back to the hotel and was charged a hefty sum using a cab.

Day 2
Being jet-lagged on my second day was a good thing. I was out exploring Charles Bridge by 7 am. There were a handful of people, the cleaners and the statues on the bridge.
Built in the 14th century to accommodate carriages, Charles Bridge is one of the most beautiful stone bridges in the world. Vehicles were allowed to drive on the bridge until 1965. It became a pedestrian-only bridge since then. The iconic Charles Bridge that crosses Vltava River is only 1,400 feet long. It has two towers - Judith Tower and the Old Tower Bridge Tower. Judith is the smaller tower. The Old Tower is taller and has a viewing gallery at the top. To get to the top, you need to climb 138 steps and pay 100 CZK per person. It opens at 10 am.
From the bridge, you can enjoy the views of medieval buildings, Prague Castle and Vltava River. There are 30 sandstone statues of saints. Look out for patron saints - St Wenceslas, St. Sigismund and St Norbert, St. John of Nepomuk, St Francis, and the Crucifixion.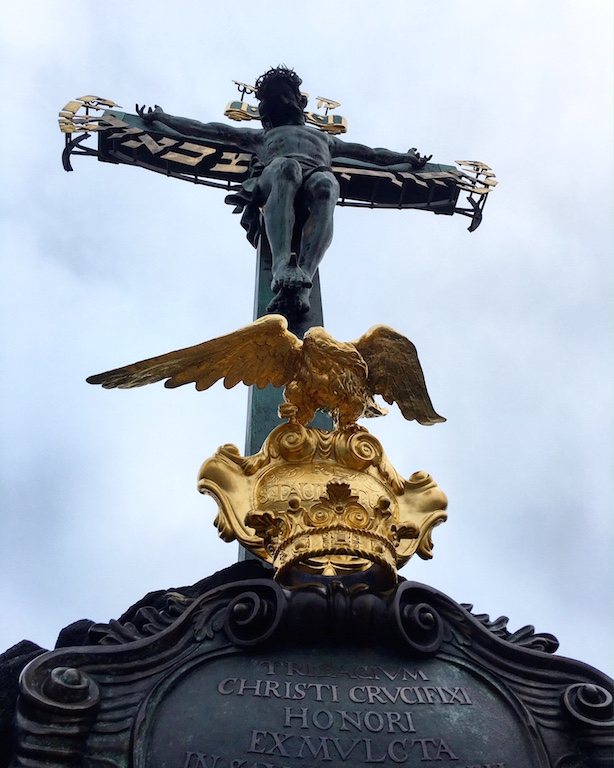 In the afternoon we joined a cafe tour with Context Travel. To read about the visit, please read Prague Cafe: Places for Caffeine, Creativity, and Conversation. Here are a few photographs taken during the three-hour tour with Marek.
After the tour, we spent the evening listening to a chamber orchestra playing at St. Michael Monastery in Old Town. Most hotels in Prague can arrange for pick up and ticket purchases for classical music concerts on the night of the performance. The performance we attended was over an hour long covering music by Vivaldi (Four Seasons), Pachelbel (Canon), Dvorak (Largo from New World), Smetana (My country Vltava-Moldau), Ravel (Bolero) and Bizet (Carmen).
Day 3
The third morning was reserved for a leisurely breakfast at the hotel, followed by a 4-hour walking tour at noon, and dinner at a traditional restaurant in Mala Strana, near the hotel.
The walking tour covered Old Town Square, Astronomical Clock, House of the Black Madonna and Museum of Cubism, Art Nouveau Municipal House, St Nicholas Church, Old Jewish Quarter, Wenceslas Square and Statue of Jan Hus.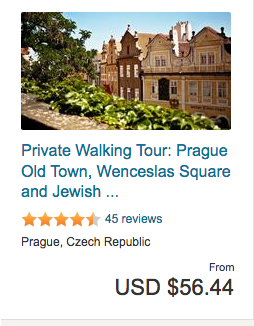 After the walking tour, join the Prague Castle tour.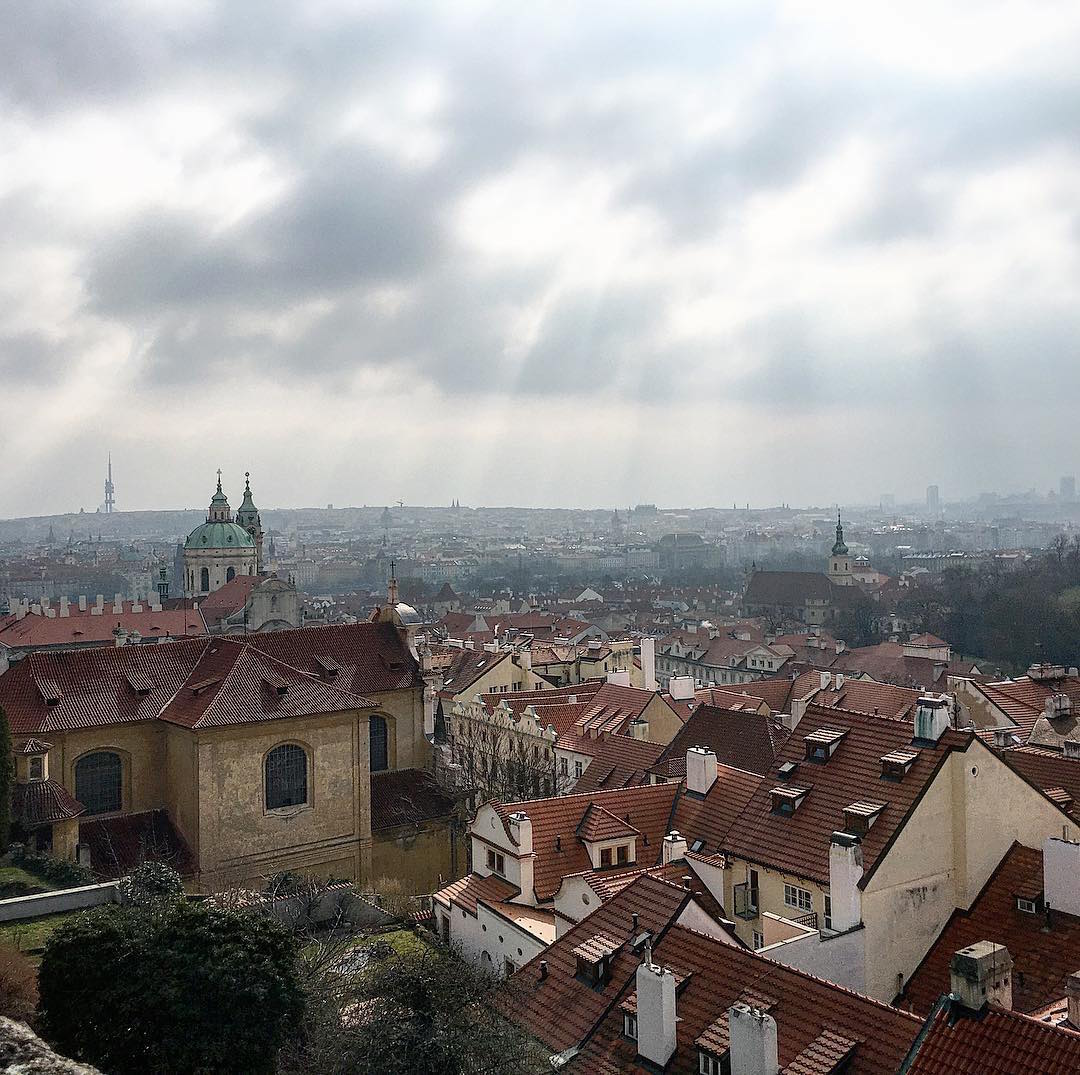 Dinner was at a traditional Czech restaurant where we had kolena and beer. Koleno (pork knuckle) is served on a wooden cutting board with a serrated knife. It is roasted with herbs and dark beer for several hours, making it incredibly tender. Along with the pork knuckle is a dollop of house-made dipping sauce that complements the juicy pork.
Every table had pretzels on a stand, but they are not free.
For a list of foods to eat, please read an article I wrote for Collette tours: Food to try when visiting Prague.
Day 4
Our final day in Prague started with another early visit to Charles Bridge before breakfast. We had the whole day to explore Prague prior to our departure by an overnight train to Krakow at 11:09 pm. The fourth day was reserved for shopping, visiting Kafka Museum, eating at a pub and spending time at Kampa Park and Kampa Island.
In the evening before our departure we stopped by John Lennon Pub, which is a three-minute walk from the hotel and a minute walk from the Lennon Wall. This "British" pub has Beatles memorabilia and posters and is named in honor of the singer and songwriter.
We left on an overnight train from Prague to Krakow. Next up is an itinerary that includes Krakow, Bratislava, and Budapest.