Indonesia is vast! According to Economist, Indonesia has 13,466 islands, 360 ethnic groups and 719 languages. Bahasa Indonesia is the official language. The largest city and the capital city is Jakarta, located in the island of Java, the most populous island in Indonesia.
The largest ethnic groups in Java are the Javanese and the Sundanese. The Sundanese live mainly in West Java and Jakarta. While visiting Jakarta, I had the privilege of dining with my sister and family (who are expats in Jakarta for over four years) in many authentic Indonesian ethnic restaurants. They know the best places to dine. One of the best was at Ikan Bakar Cianjur.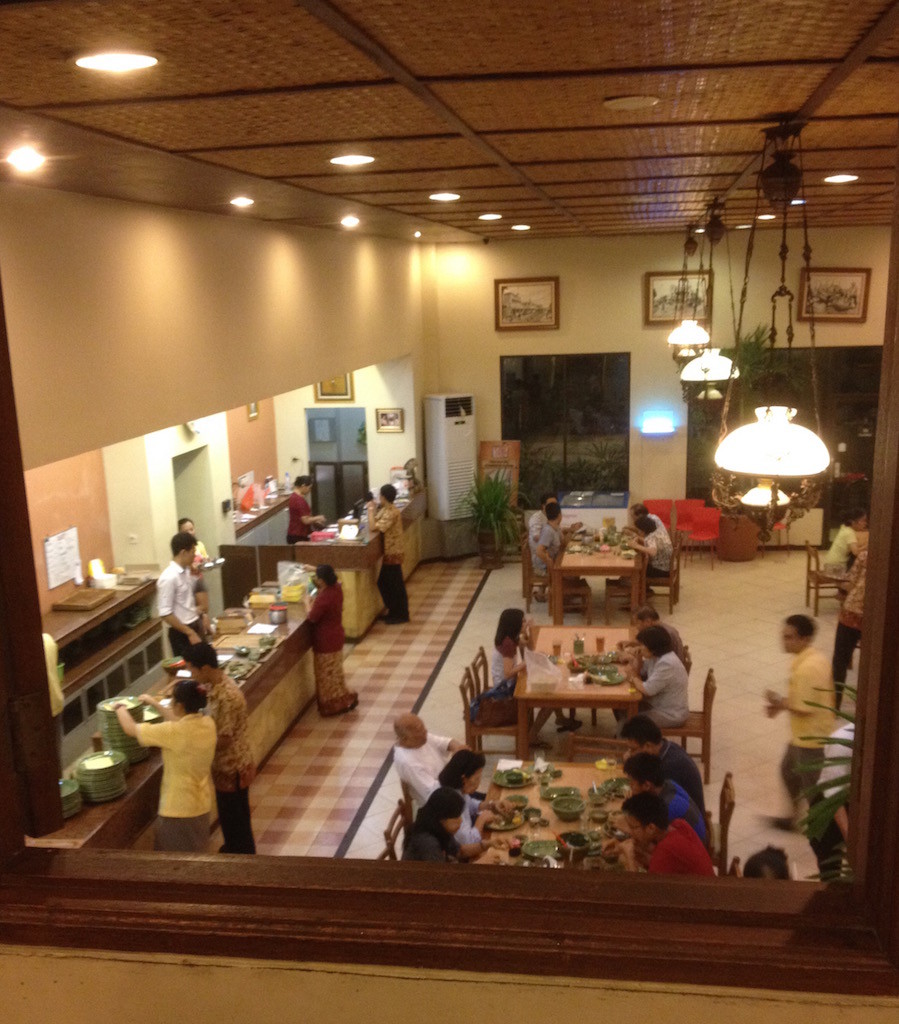 Ikan Bakar Cianjur, IBC for short serves traditional Sundanese food since 1989. The restaurant was started in Cianjur, a town in West Java and now IBC has branches all over Jakarta, Surabaya and even in Bali.
The name Ikan Bakar Cianjur means Grilled Fish Cianjur. The most iconic dish in the restaurant is the gurame goreng or better known by the locals as gurame terbang. The word "terbang" means fly. Gurame is a type of carp popular in the island of Java. You can order gurame bakar (grilled gurame) or gurame goreng (deep fried gurame).
When you dine in IBC, the server usually will serve a dish of fried tofu with condiments like crushed chili. In our case, two servings for six diners. Warm white rice is served in a basket with a banana leaf as coverings.
On our table were gurame goreng, Sundanese fried chicken, stir fried vegetables, ikan pesmol, white rice and fried tofu. When in Indonesia, drink bottled water.
Location: Jl. Cipete Raya No.35, Cilandak, Jakarta Selatan (South Jakarta)