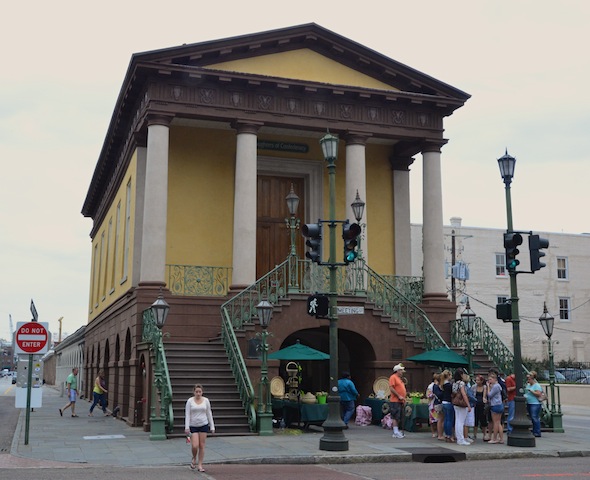 In an age of "Made in China" souvenirs and dollar stores, it is rare to find local made items in touristic areas of any town in America. Somehow Charleston S.C. was a little different. At the entrance of old 1788 City Market were ladies weaving baskets with displays of their baskets on the table. The city which is also known as a place "where history lives" was where I discovered the Gullah culture and history of sweetgrass baskets.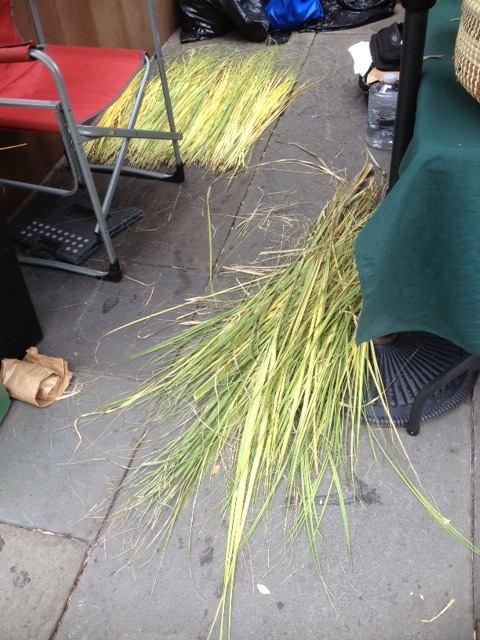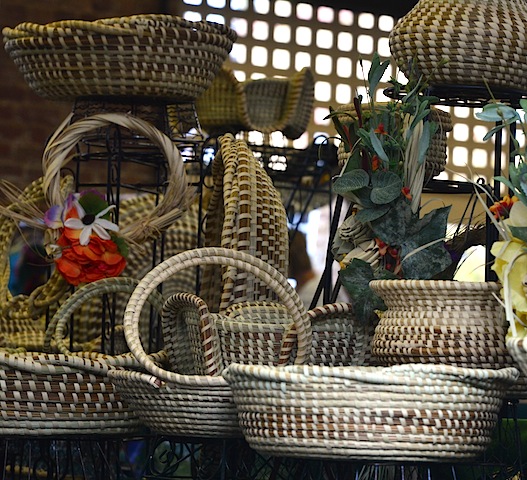 I must admit, prior to coming to Charleston I have never heard or read about sweetgrass baskets until I met Beverly Grant at the Old City Market. Mrs. Grant was one among many sweetgrass basket vendors in the market. As a child she learned the art of making sweetgrass baskets from her mother and has been weaving baskets for the last 45 years. She said each basket is an original sculpture that reveals the artist's skills and reflects the cultural heritage and history of the artist.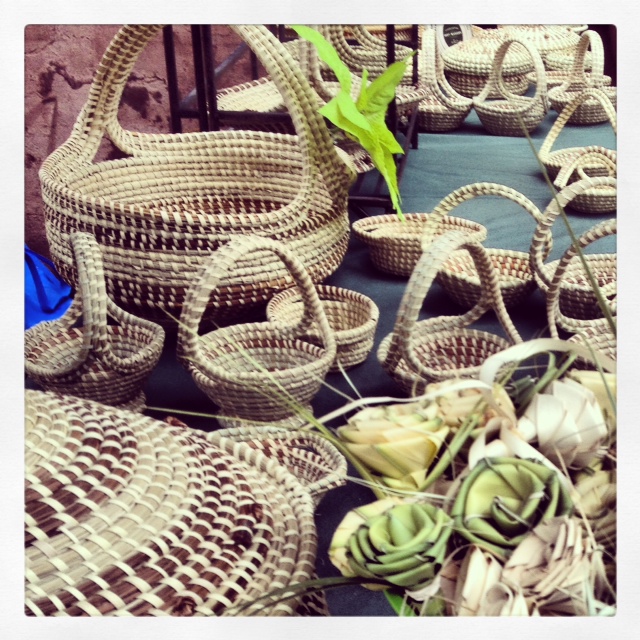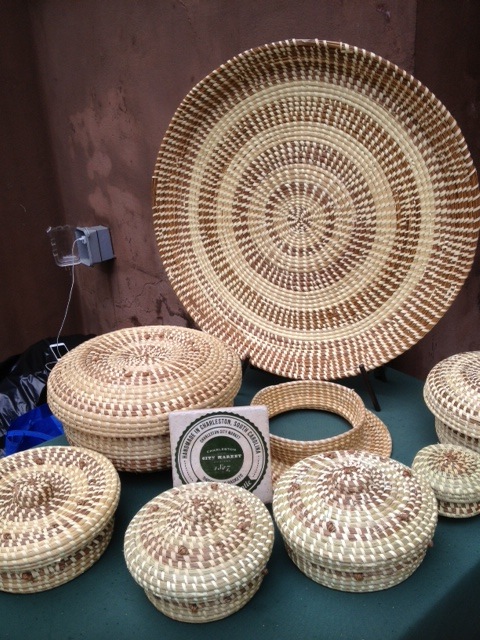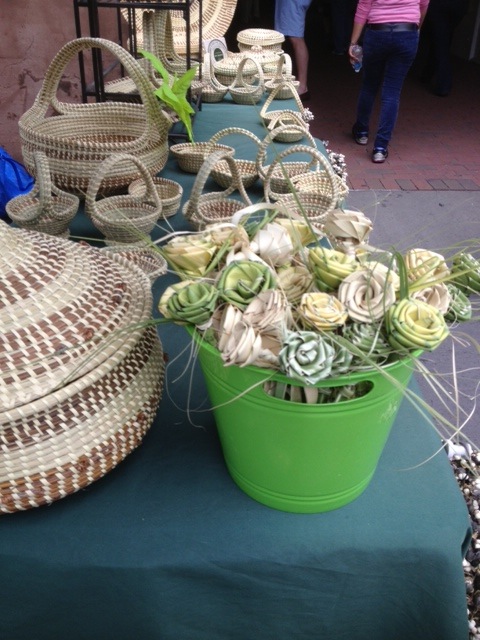 West Africans slaves from the regions of Angola-Congo introduced this art to the Low Country in the 17th century. The baskets came in handy during the decades of flourishing rice cultivation in South Carolina. The slaves were encouraged to make the baskets for the slave owners.
According to Charleston's African-American website, the enslaved Africans (usually men) used bulrush and made baskets for use in the plantations. The Civil War and Emancipation brought a transformation in sweetgrass basket making where women began to make smaller baskets for storing and serving food in the plantation owners' household and their own house.
It evolved through the years from an agricultural craft to souvenirs for tourists. Today young boys sell flowers weaved with sweetgrass materials for a dollar a piece on the streets of Charleston. Men and women basket makers are also found on Meeting streets outside churches and old buildings.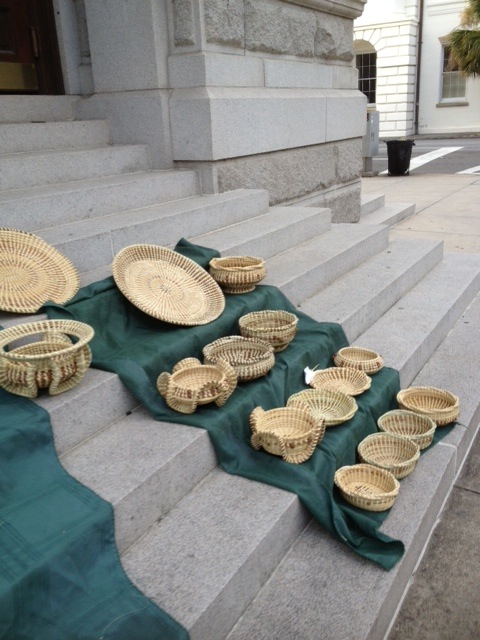 This Low Country basketry is one of the oldest crafts of African origin preserved from generations to generations. For over 300 years, the Mount Pleasant community in Charleston has the most concentration of sweetgrass basket artists.
Mrs. Beverly Grant did not want her photos taken. However you can find her and her beautiful pieces at the Old City Market or at 1356 Orleans Road, Charleston SC 29407. Her phone number is 843-571-3908 or 843-568-4811.